Keto Coffee for 50% off!
Perfect Keto Unflavored Instant Coffee: Ketogenic Fat Coffee Sugar Free Cafe Latte w Coconut Oil MCT Creamer for Ketosis on Ketone Friendly Diet. Low Carb, No Ghee Butter. Ketosis & Octane for Brain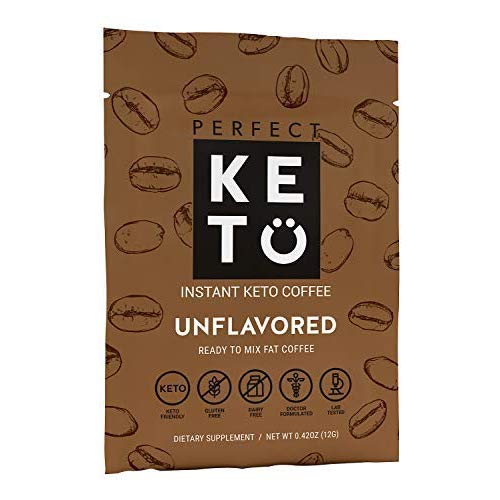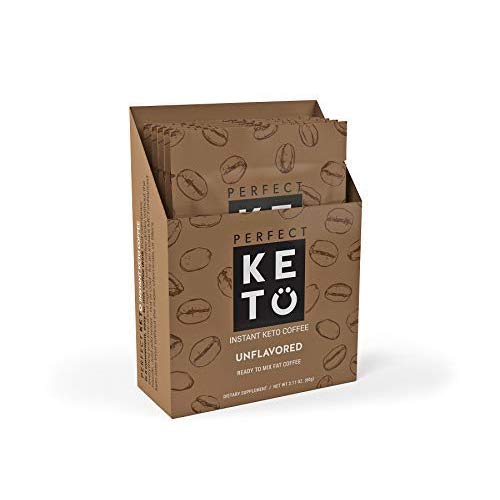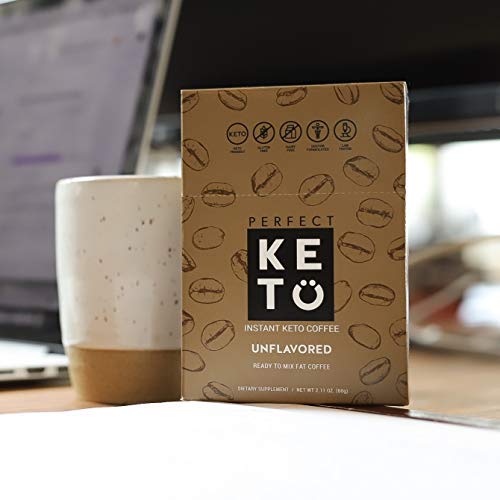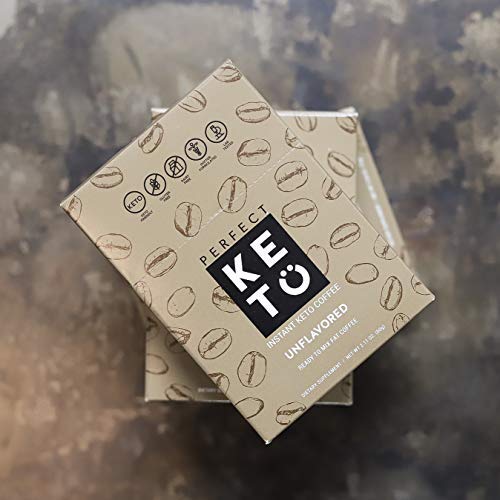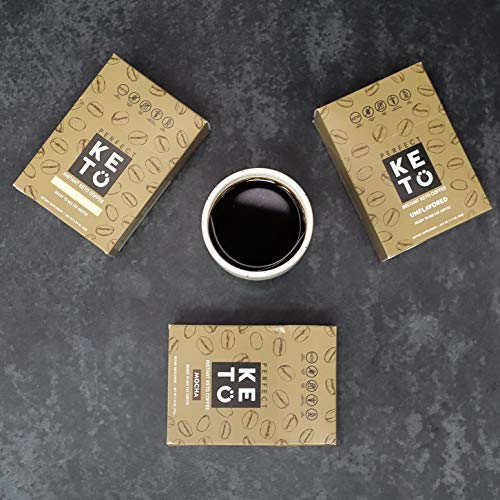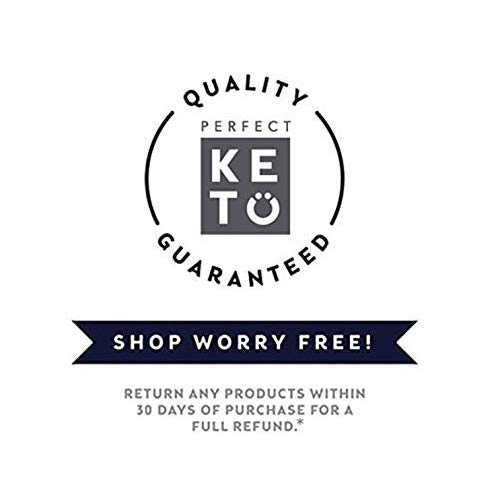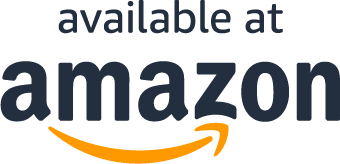 About the product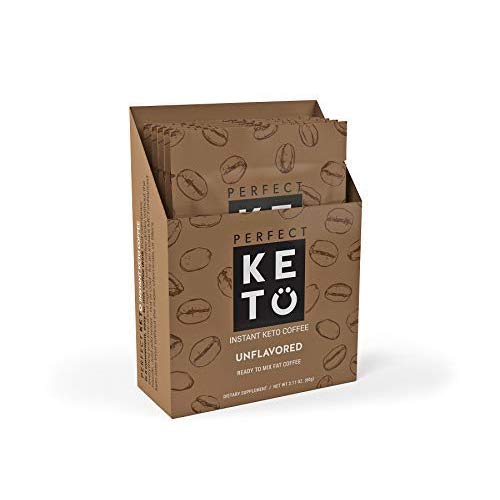 Convenient, instant keto coffee mix: Everything you love about fatty coffee, without the mess or hassle. No complicated setup, no blender or special mixing tools required. Just quick, easy, and convenient single serve, perfectly roasted coffee - enjoy hot or as cold brew.
Low carbohydrate keto fat bomb: Each Keto and Paleo-friendly individual serving contains 10g of 100% MCT Oil powder from organic coconuts and 60 mg of caffeine from freeze dried coffee powder to support ketone production and fuel your mind and body.
No sugar, no lactose, no additives: Enjoy a sugar-free, lactose-free coffee, latte or mocha - depending on flavor. Like all Perfect Keto products, our Instant Keto Coffee contains no fillers, no additives and no chemicals.
Guaranteed purity: Perfect Keto Instant Keto Coffee is 100% Pure and manufactured at a GMP facility in the USA. The product ships in a BPA-free, food-grade container.
Each container comes with 5 individual servings of perfectly roasted coffee and 100% MCT Oil powder from organic coconuts, ready for instant mixing with your choice of hot or cold water.
What Our Customers Are Saying
Great energy
I really like the coffee. I'm diabetic and keto coffee with energy is wonderful. Thanks so much
Questions?
Why are you running this promotion?
How can I use my coupon on Amazon?
Does this include free shipping?
What Are You Waiting For?