Sew Perfect 1/4" Seams
Perfect 1/4" Seams - 1/4" Quilting Foot with Free Magnetic Seam Guide - Quarter Inch Foot Fits All Singer, Brother, Babylock, Janome, Kenmore Low Shank Sewing Machines (and More!)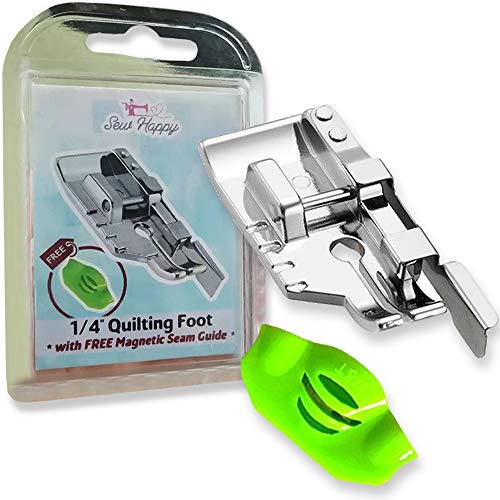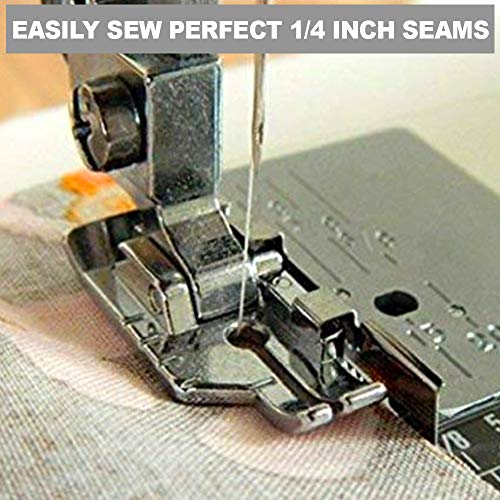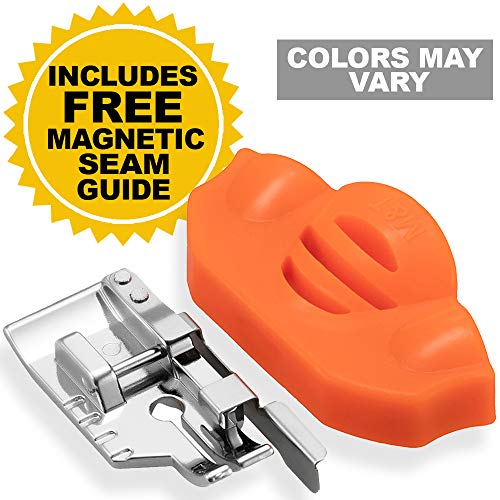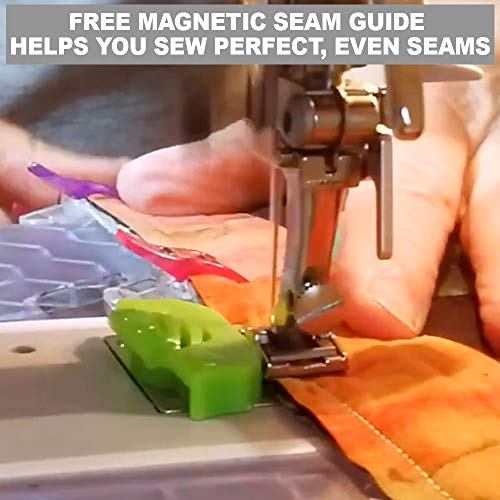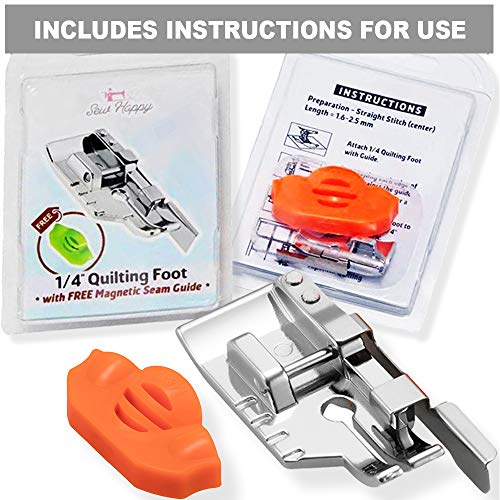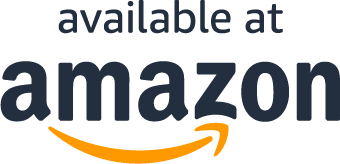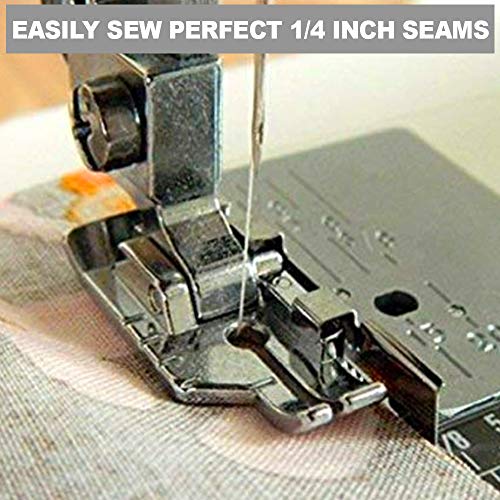 About the product
SEW PERFECT ¼ INCH SEAMS... line up your fabric with the edge guide on this quilting foot to sew professional-looking ¼ inch seams every time...
UNIVERSAL FIT to almost all low shank (domestic) sewing machines...such as Singer* (Some Singers Require Low Shank Adaptor), Brother, Babylock, Euro-Pro, Janome, Kenmore, White, Juki, New Home, Simplicity, Necchi, Elna, and many others…
INCLUDES FREE MAGNETIC SEAM GUIDE ($5 value) which helps you sew perfect, even seams along straight edges or curves. Just set magnetic seam guide on the needle plate... and it guides the fabric through perfectly as you sew!
SNAP-ON FOOT WITH INSTRUCTIONS is quick, easy and hassle-free. Usage instructions are printed on the back of the packaging... start sewing professional-looking quarter inch seams right away.
RISK-FREE GUARANTEE ensures that you can return the Sew Happy ¼ Inch Quilting Presser Foot if it's incompatible with your sewing machine, WITHIN 30 DAYS of your purchase date.
What Our Customers Are Saying
Love that guide!
The 1/4" sewing foot was an excellent addition to my quilting supplies! It was so reasonably priced, and took the pressure out of getting the seams straight and more uniform. I would recommend this foot to all quilters! That guide makes a difference.
helpful
I've been using this for the first time this week - it definitely helps me make my quilting seams more consistent. Yipee
Straight seams at last
I love it...my seams will be accurate now.The magnet is powerful & does a good jobI'm Happy.
Questions?
Why are you running this promotion?
How can I use my coupon on Amazon?
Does this include free shipping?
What Are You Waiting For?