⚡ FLASH SALE ⚡ Original $16.99 Now $10.87 Only!
PeakPlus LFX100 Mini Flashlights [4 Pack] - Bright LED Tactical Flashlights with Belt Clip, Zoom, Strobe - Small Pocket EDC Flashlight For Kids, Emergency, Camping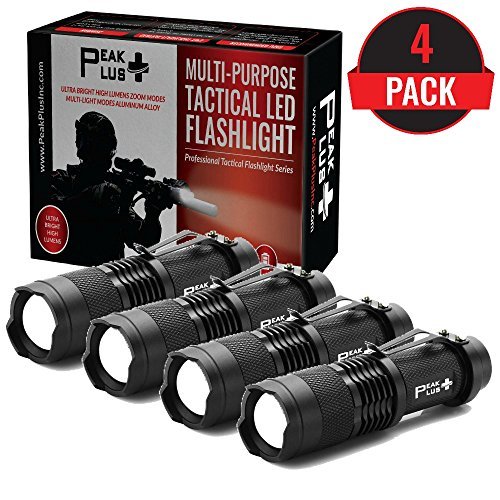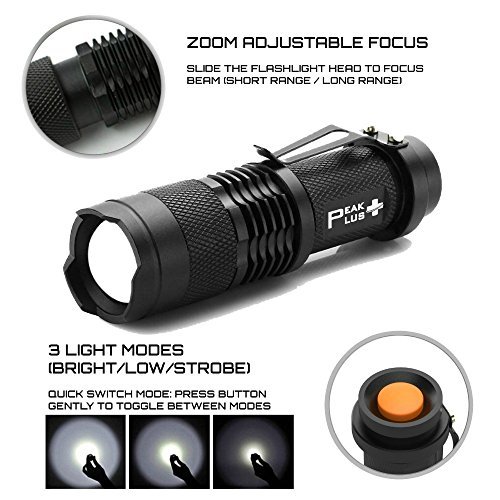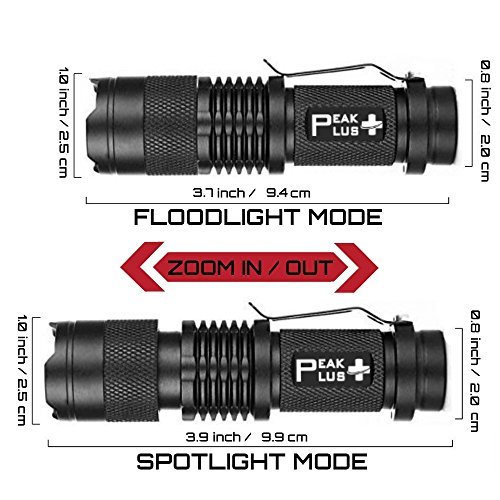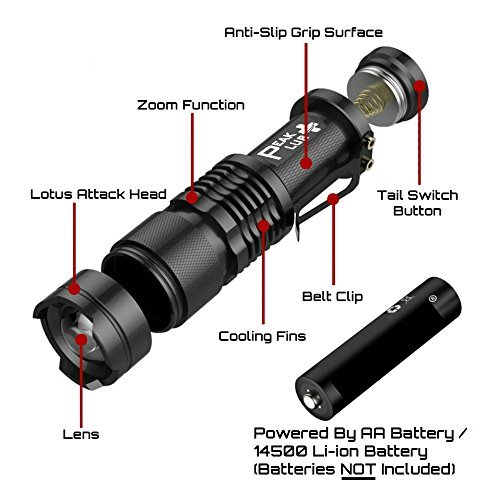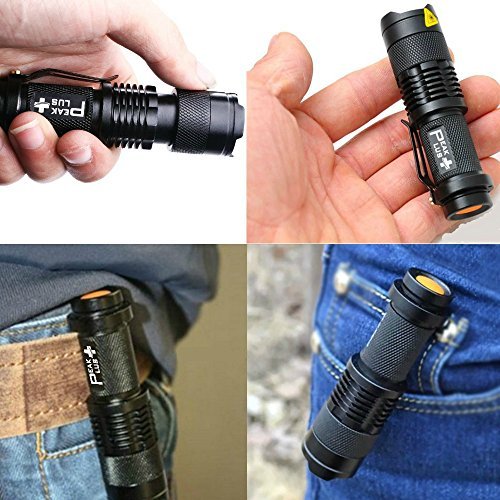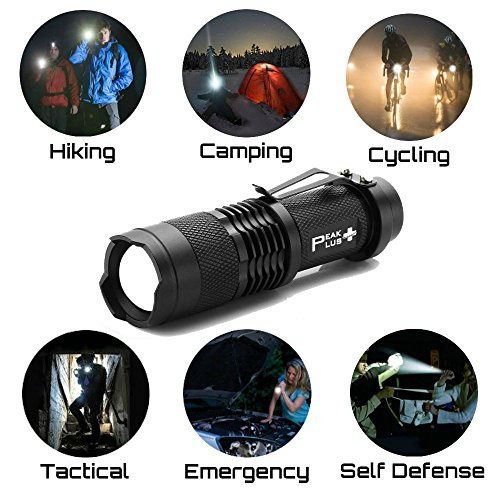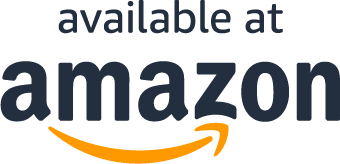 About the product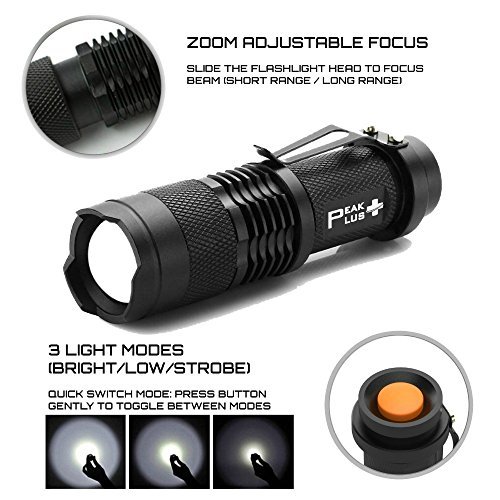 HIGH POWER LED FLASHLIGHT PACK: 4 x Bright Tactical LED Flashlight. Packaged in a gift box (Suitable as a Present/Gift)

HIGH POWERED BRIGHTNESS: Our LED flashlights are brighter than most ordinary mini flashlights. Runs on either 1 x AA battery or 1 x 14500 lithium ion battery. (All batteries NOT included).
HEAVY DUTY: Water resistant, skid proof, compact design makes it an ideal pocket flashlight for everyday use, tactical situations, outdoor activities, camping, hiking, hunting, fishing, military and as an emergency light. Flashlight body is made of aircraft grade anodized aluminium alloy for durability.
3 LIGHT MODES & ZOOM FUNCTION: Full Brightness / Low Brightness / Strobe. Adjustable focus for close or long range. Functions as a spotlight that throws a beam of light up to 200 feet ahead or small floodlight that brings illumination to the surrounding area.
100% SATISFACTION GUARANTEE: We want our clients to be happy, so just in case you feel disappointed with your choice, we guarantee to give your money back instantly, without any hassle. Providing the highest quality to all of you, is our main priority and our number one goal.
Questions?
Why are you running this promotion?
How can I use my coupon on Amazon?
Does this include free shipping?
Will you send me other offers and discount codes as well?
What Are You Waiting For?