Maternity Waistband Extender - No New Jeans
Pant Extender for Pregnancy - Waistband Extender Maternity Pants Extenders Band
$11.99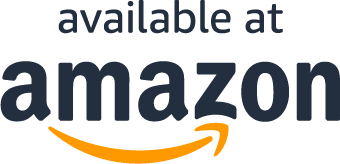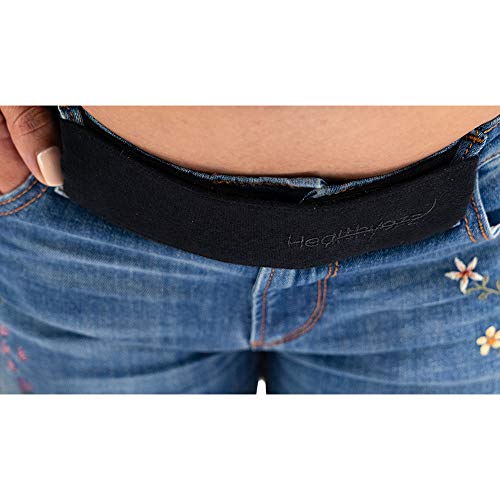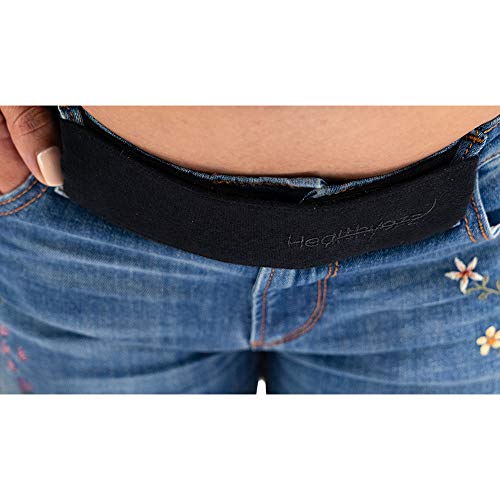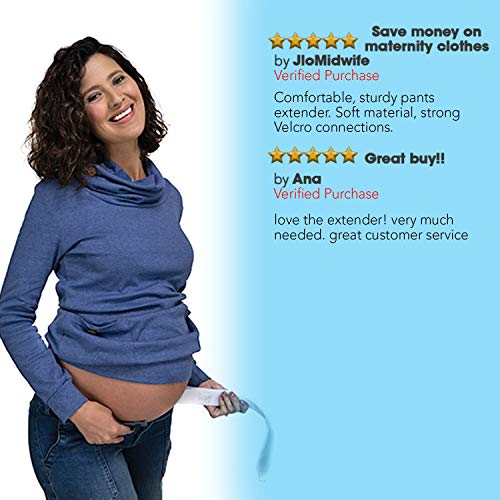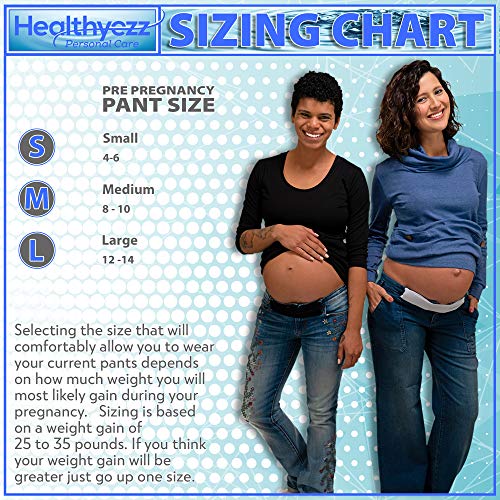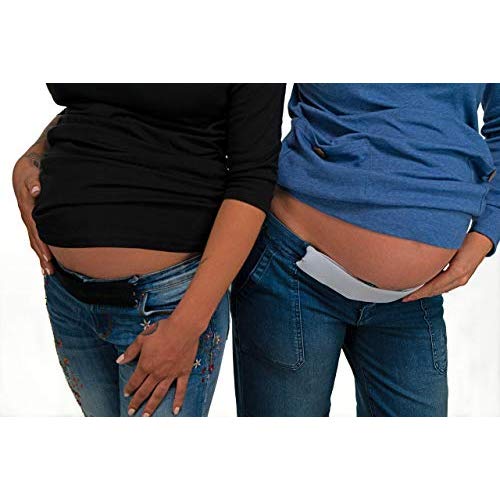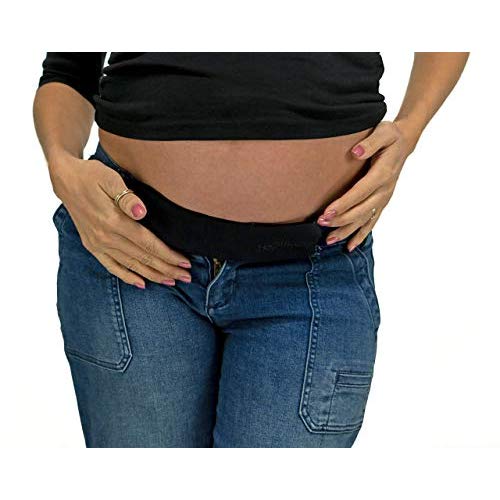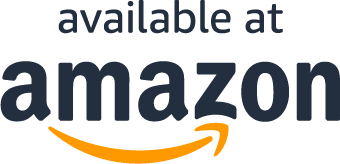 Read More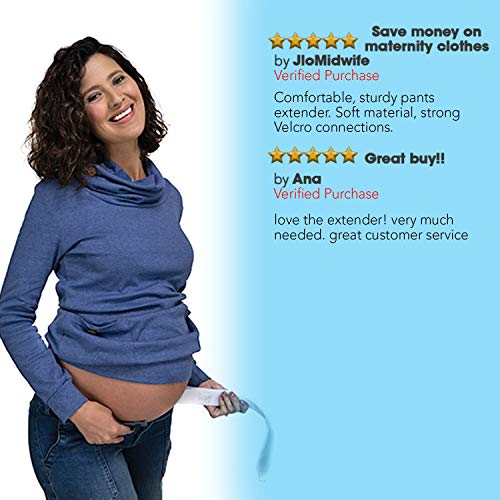 You will live in your Pant Extender
95% Cotton and 5% Spandex with Velcro backNO MORE SWEATS! Maternity leggings and purpose-designed pregnancy pants are naturally comfy, but why restrict your personal style, when you can still wear your favorite pants right up until delivery? Because for those of us who adore our pre-pregnancy closet, and those who want to spend money on baby and not on maternity jeans, there's Healthyezz Pregnancy Pants Extender for comfort AND looks!
CHOOSE YOUR SIZE: Whether you're in your first trimester or third, just choose your button extender for pants, from the size of the pants you want to extend (SM, MED, L). If you're unsure, go larger because it can be tightened to fit! And if you choose an incorrect size, it's ok! Contact us through your Orders page, and we'll send a new one at no cost. You can even keep the other, to gift to a friend!
BUT WILL MY ZIPPER STAY UP? Yes! When your zipper tab faces down it automatically locks your zip in place (also handy to know post-partum). And because our waistband extenders are more low profile than others, you can also wear a belt over top without the bulk. To wear, simply loop your pants extender through your two front belt loops and adjust the Velcro for comfort. Made for jeans and pants!
DISCRETE UNDER TIGHT TOPS: Unlike the other common waist extenders you've seen today, Healthyezz features a flatter, tighter weave and less visible under fitted T-Shirts. This newer design naturally looks nicer and feels more comfy, but also holds its shape and elasticity. It won't roll like a pregnancy belly band, and won't seem like your underwear is sticking out, like those "front flap" extenders.
SOFT AND STRONG: Woven from 5% Spandex and 95% Soft Cotton, and available in black or white, our Waist Band Extender lets you enjoy your favorite pants during pregnancy and for many months after. So why not try the affordable Healthyezz Waist Extender now, because you have more important things to spend your money on, like stocking up on diapers and wipes, or a stunning baby shower dress for you!

What Are You Waiting For?
What Our Customers Are Saying
I can still wear my favorite jeans!!!!
This extender is by far the best I have found on amazon.. I was looking and looking for the right extender to help me wear my jeans that are increasingly becoming too tight to squeeze in to, and ran across this one. The price was right but unsure since the reviews were low, but Im glad I did. I was able to save some money and snag a good product that will last a while. Most of the ones I looked at did not have a video showing the product in use, but this one did and seeing it in motion pretty much sealed it for me. 5 stars from me guys, great job, I'm super happy!!
No more funny button bump under my shirt!
Love the product. I was not happy with other pant extenders because the button seemed to always show through my shirt then. But this extended allows me to wear my jeans comfortably as my baby bump grows and it smooths out the lines from having the pants unbuttoned. Works great along with a belly band. I may not need maternity pants at all these are so comfortable with the extender.
Works like a charm!
I am in my first trimester, but this is my second pregnancy. So this time around I am showing/growing a little faster out of my jeans. I just need a little extra room at this point and this product works great. Depending on the type of shirt I wear, you do notice a a bump where it shows. I am sure this will go away all my belly grows and the integrity of the band is tested a little more:)
Super comfy and easy!
I'd heard about the pants extenders but wasn't quite sure they would actually work, and still keep my zipper closed and pants up. But they do! I'm halfway through my second trimester and so far they have helped me from needing to spend money on maternity pants. Any way I can save money before the baby comes is a plus! I wasn't exactly sure how they worked, so the video was really helpful. I would definitely recommend this product!
What Are You Waiting For?
Questions?
Why are you running this promotion?
How can I use my coupon on Amazon?
Does this include free shipping?
What Are You Waiting For?