An Exclusive Thank You!
Ozwald & Cleo Pee Point Dog Potty Spot Training Spray | Effective Training aid Formula for Puppies | Pet & Kid Safe | Great for use on Pee Pads or Outdoors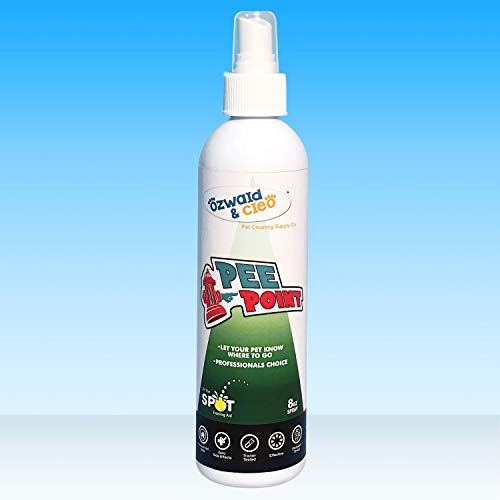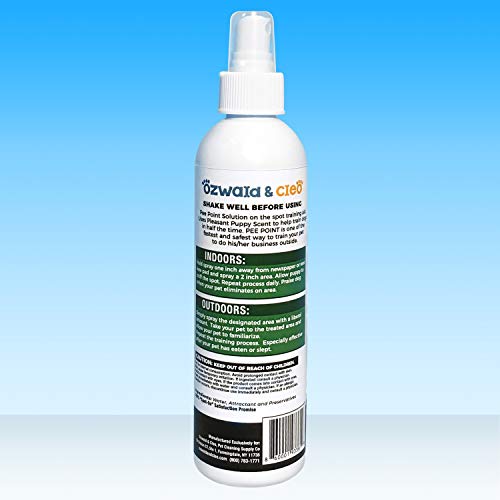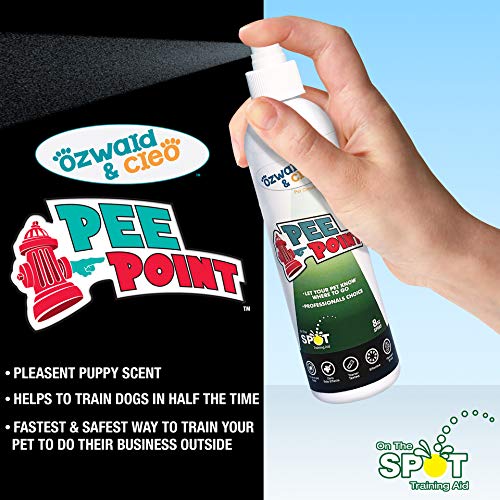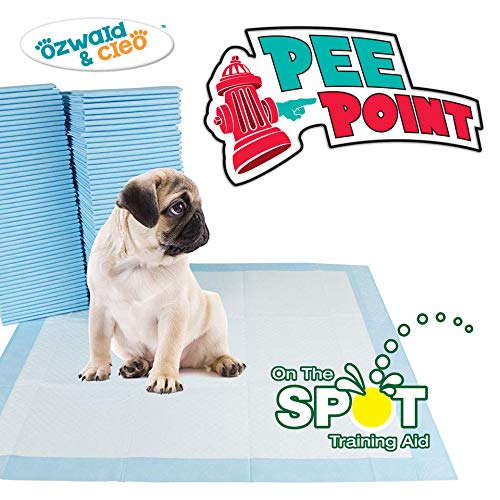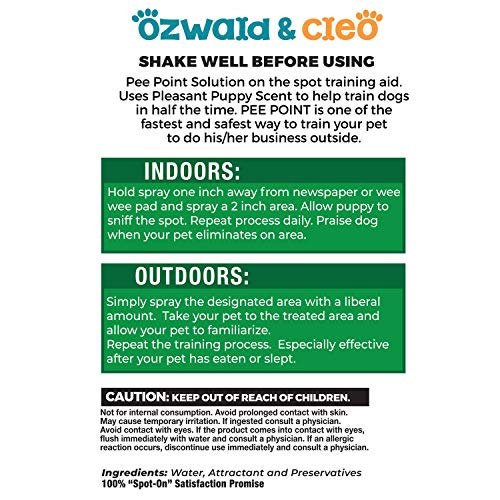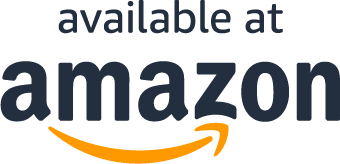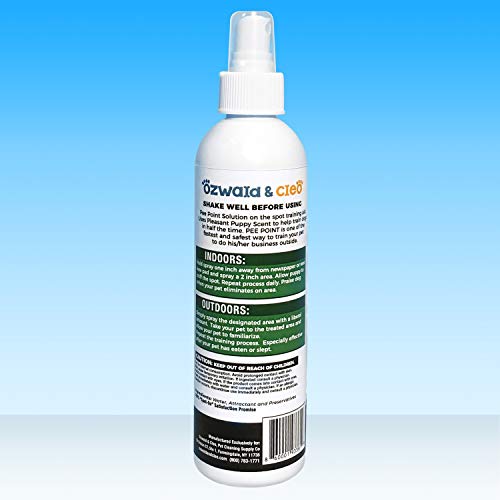 About the product
Help Your Pup Know Where to Go: PEE POINT's non-toxic dog potty training spray is formulated to encourage pups to urinate wherever the product is sprayed.
Get Your Furry Friend Housebroken Faster: Shorten the potty training process with a little help from PEE POINT. Reduce the number of accidents and messes around the house. Trainer and Pet Parent approved.
For Home & Outdoor Use: Simply spray PEE POINT on any surface, allow your pup to sniff the spot. If repeated daily with some loving praise, your pup will be trained in no time. Works effectively on outdoor areas, as well. Kid-safe and pet-safe
Faster Housebreaking + Pleasant Odor = Happiness: The subtle & pleasant fragrance will help your dog know where to go without overwhelming the rest of the home.
Proudly formulating products for over 60 years in the USA - Ingredients: Water, advanced formulary of bio-friendly attractants - 8oz spray bottle
Questions?
Why are you running this promotion?
How can I use my coupon on Amazon?
Does this include free shipping?
What Are You Waiting For?