An Exclusive Offer For You
Orion Motor Tech Silicone License Plate Frame, License Plate Cover, Mounting Screws, Rust-Proof, Rattle-Proof, Weather-Proof, Scratch-Proof Universal Plate Holder, Visible Letters and Stickers
$4.50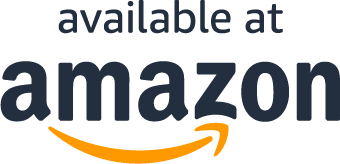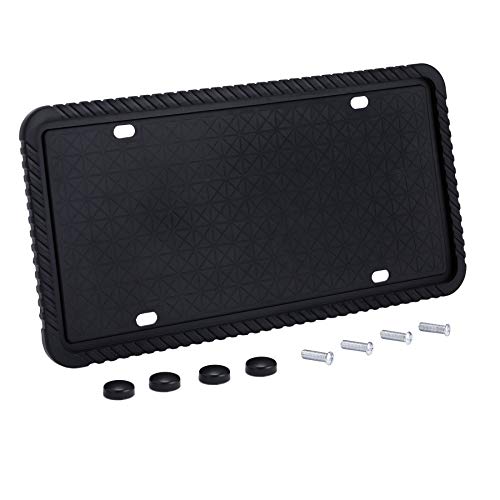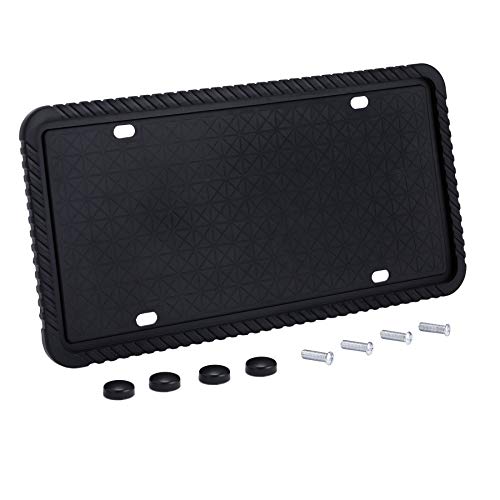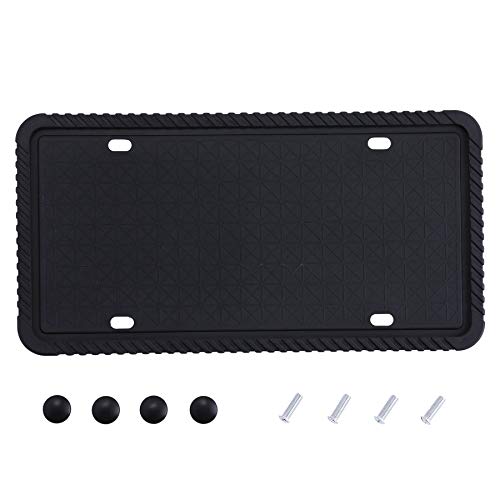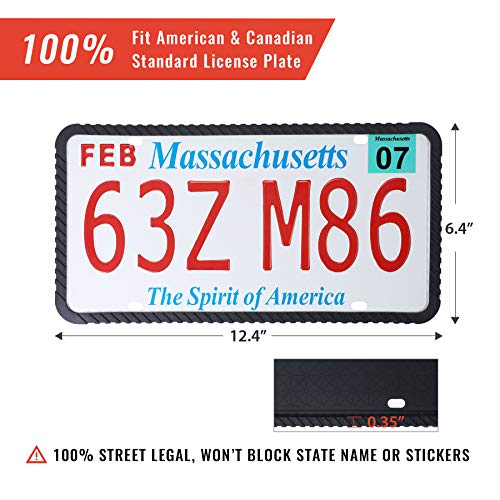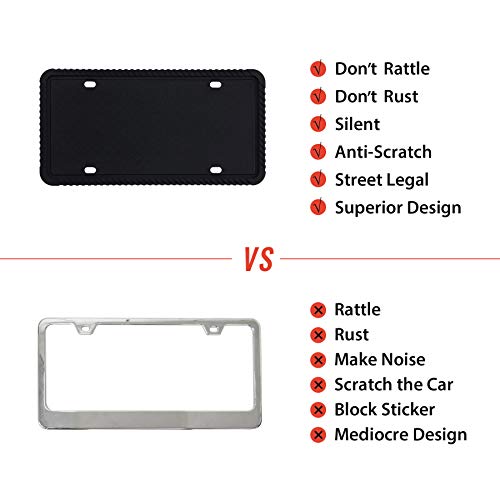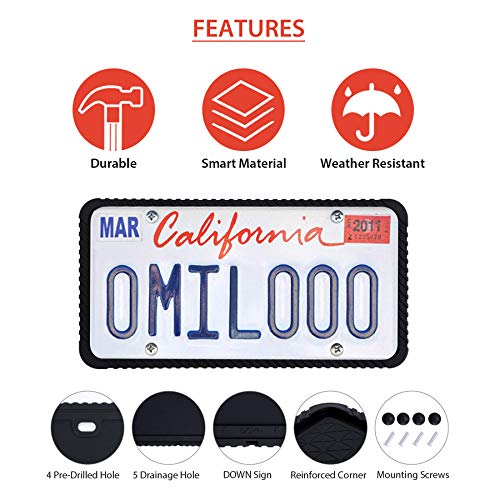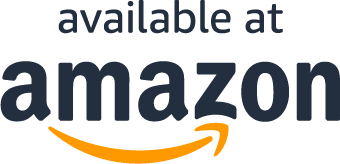 Read More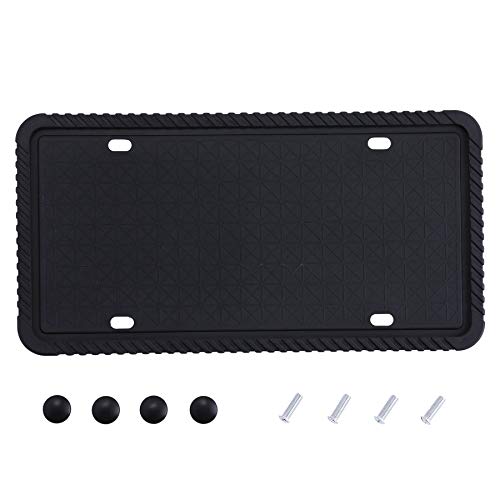 About the product
Make sure this fits by entering your model number.
Universal Fit, Designed with smooth, rounded corners, and a flat surface, these plate frames allow for full visibility of your plates and are also compliant with all traffic laws. They have a near-universal fit for all U.S plates with a standard size of 12.4" x6.3" x 0.3" (31.5*16*0.7cm.). The plate coverings are 100% street legal keeping you safe from unwanted police stops.
Scratch Free and Quiet, Why make your car or truck a billboard from a dealership who's not even paying you? The hard plastic frames that come with your new beauty are notorious for scratching and damaging your vehicle from road vibrations. These plates come molded from premium soft silicone, non-deformable, anti-corrosive, and quiet. Forget rattling against the exterior of your car. Keep the integrity and beauty of your car longer with these silicone plate covers.
All-Weather Protection, Capable of handling temperatures of -76℉ to 392℉, these high-quality plate covers can easily stand up to the toughest stuff that Mother Nature can throw at it. Five drainage holes effectively drain water, preventing rusting of your plates. The premium silicone material prevents your plates from icing over in the dead of winter while also preventing corrosion, tarnish, or melting in the most brutal of summers.
Effortless Installation, The OMT silicone license plates come with everything you need to get out onto the road faster. The package includes 4 stainless steel screws, 4 plastic spacers and 4 plastic screw caps. Installation is simple to set-up, the four reinforced corners keep the plates sturdy and strong. This reinforcement prevents the plates from being broken during installation and protects from damage of daily driving.
Excellent Customer Service + 1 Year Warranty, We're so confident that these plate covers will hold up that we're offering a one-year no questions asked Warranty. Our after-sale service team can provide a full refund or replacement for any issues. That's plate protection you can count on.
What Are You Waiting For?
What Our Customers Are Saying
Nice cool silicone frame
Very simple and nice license plate frame. Fits a little loose but fairly well.
Look good overall.
Very fast delivery, seem like good quality of silicon, will update after installed the license plate
What Are You Waiting For?
Questions?
Why are you running this promotion?
How can I use my coupon on Amazon?
Does this include free shipping?
What Are You Waiting For?