An Exclusive Offer For You
Tatsu Tea
Organic Matcha Tea Electrolyte Sports Drink - Hydration Powder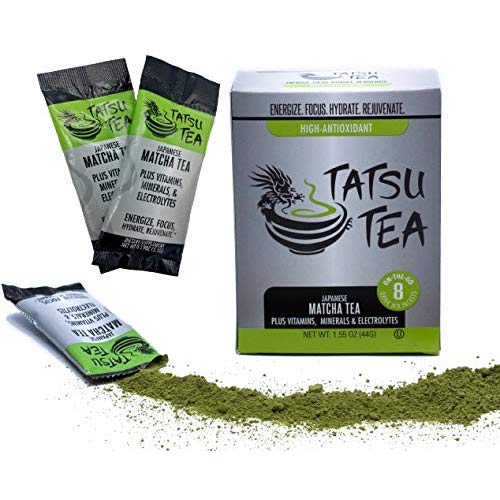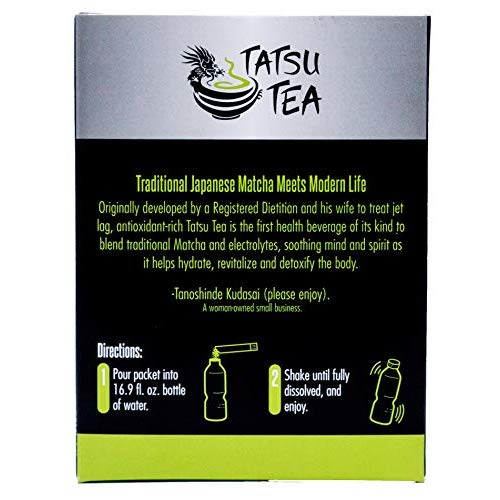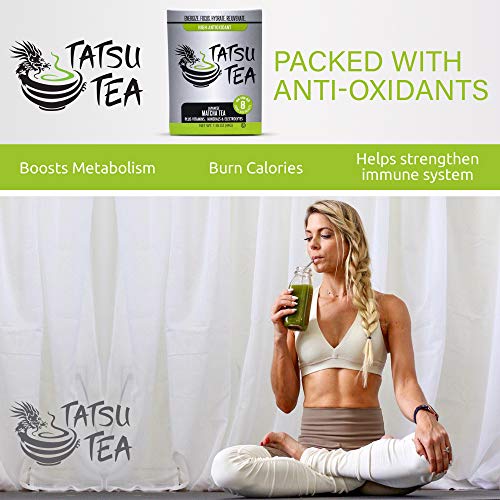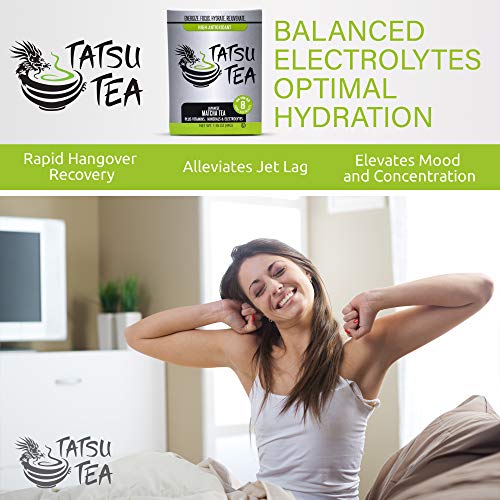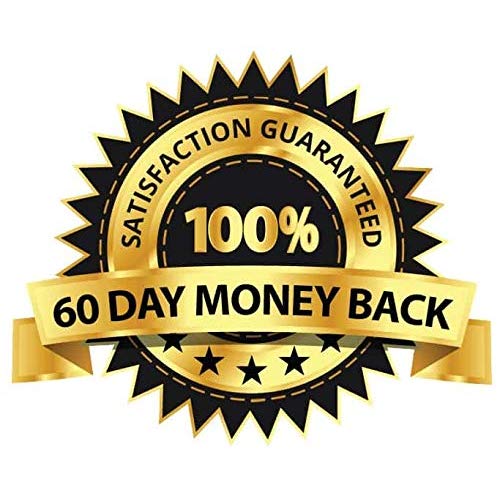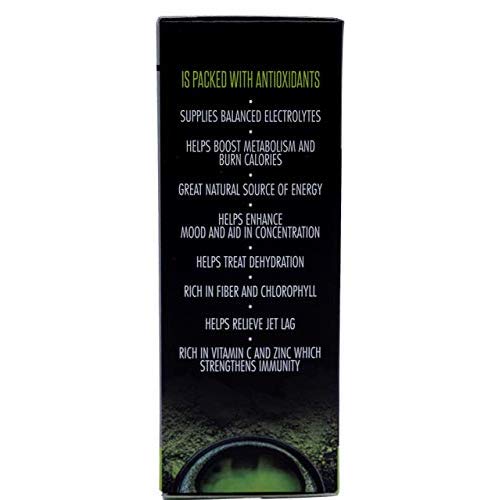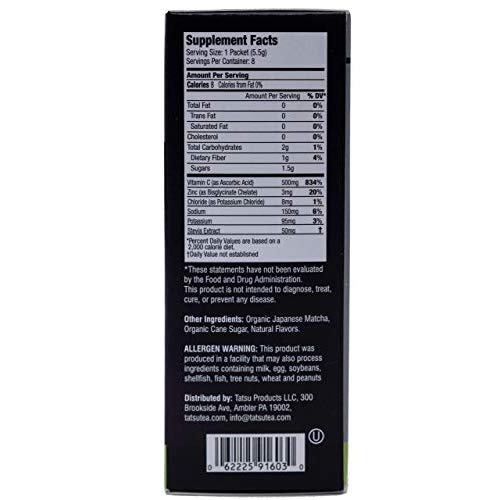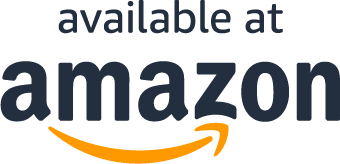 About the product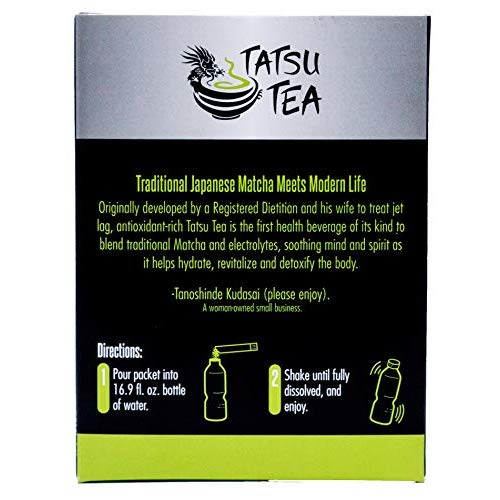 No More Jet Lag or Hangovers -- Hangovers are caused by dehydration. Sometimes water isn't enough. Give your body what it needs to cure the hangover naturally. Frequent travels know the cost of jet lag, not being able to be ready for business or for vacation. Stave off pesky interruptions with a proper hydration remedy.
Hydrate Anywhere -- Tatsu Tea was designed specifically to provide people with a healthy, tasty drink with amazing benefits. Our blend of traditional Japanese Matcha Tea combined with vitamins, minerals and electrolytes will give you steady energy, hydration, focus and clarity. Simply pour in a water bottle and go
All-Natural Ingredients For Steady Energy -- Just three ingredients; Organic Japanese Matcha, Organic Cane Sugar and Natural Flavors. Naturally high in antioxidants and L-Theanine for all day energy and focus without jitters. Matcha tea is also alkaline with a ph of 9. Replace the acidic coffee!
Low Sugar -- Popular energy and electrolyte drinks are loaded with added and artificial sugars. Tatsu tea contains 1.5 grams of organic cane sugar. No spike and crash from sugary energy drinks. Great for keto and paleo diets.
Money-back Guarantee -- We know you'll love our Matcha tea as much as we do, that's why we offer an exclusive 60-Day money back guarantee. Try it risk-free today and if you don't love Tatsu Tea, we will provide you with a full refund.
What Our Customers Are Saying
No more 'afternoon crash' or daily migraines!
Best matcha I've tried! I'm anemic so my energy level drops around 2p, followed by a daily migraine. Have been incorporating this into my morning and afternoon drink mixture of beet and supergreens and it's made all the difference. No longer need caffeinated drinks or daily dose of excedrine. Highly recommend!!
Matcha On The Go!!
I've been a Matcha drinker for several years and whisk, drink at home. I purchased the mixing bottle and packets and I am now having Matcha at work and it's delicious!! I will also now take Tatsu on trips so I do not have to bring any tea making supplies with me. Great product!!
On time
Product on time and loved the tea
Delicious and beneficial
This is a yummy electrolyte infused morning after drink.
Dragon's Tea!
This is a good organic matcha! It tastes surprisingly refreshing when cold with a bit of lemon. Although I am sensitive to caffeine, it did not interfere with my sleep when sipped on through the evening.
Great for Shift work & Workouts
I do shift-work and Tatsu Tea has been perfect to keep me focused during first, second or third shift without getting any of the usual caffeine jitters. I also use it after work-outs to recover/re-energize. It's good mixed in cold water but I've also mixed it into almond milk, and into a banana smoothie. I'm happy with it so far.
Questions?
Why are you running this promotion?
How can I use my coupon on Amazon?
Does this include free shipping?
What Are You Waiting For?