Organic Beet Root Powder (1Lb) @ 50% OFF
Organic Beet Root Powder (1 lb) by Naturevibe Botanicals, Raw & Non-GMO | Nitric Oxide Booster | Boost Stamina and Increases Energy [Packaging May Vary]
$8.49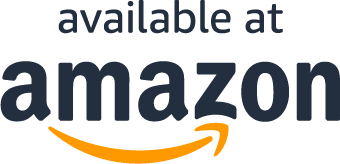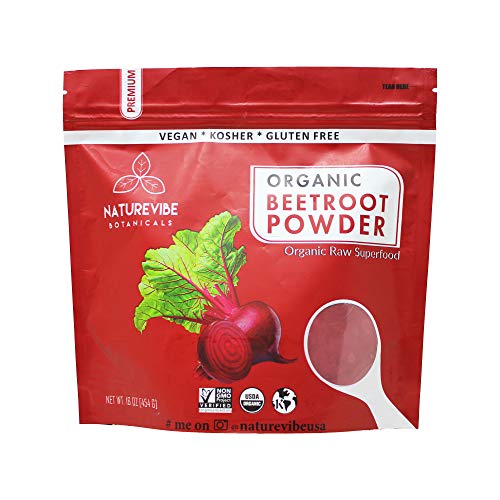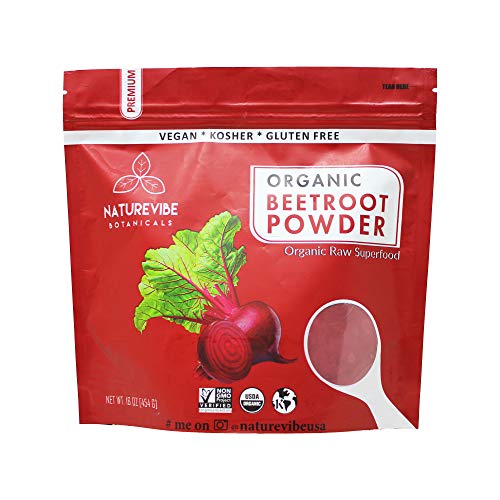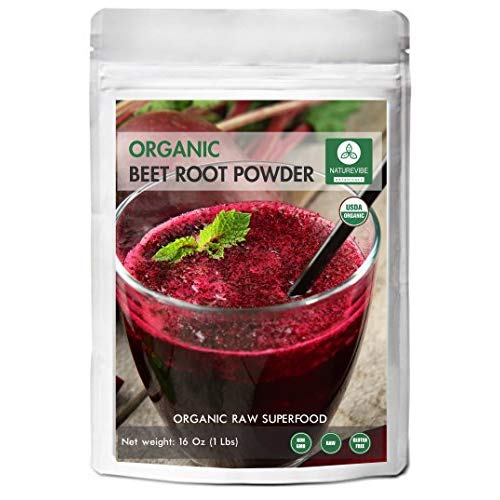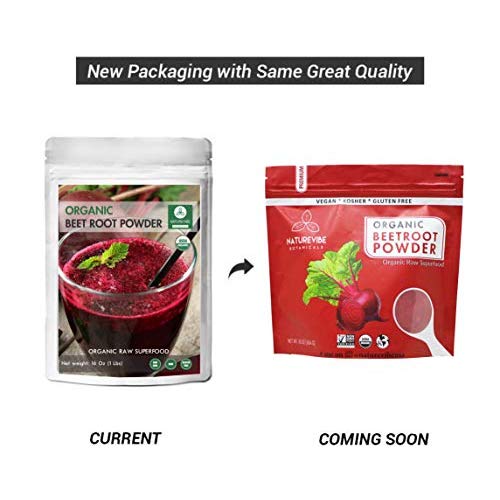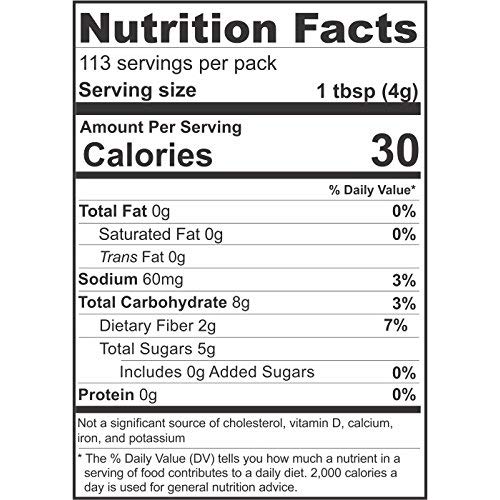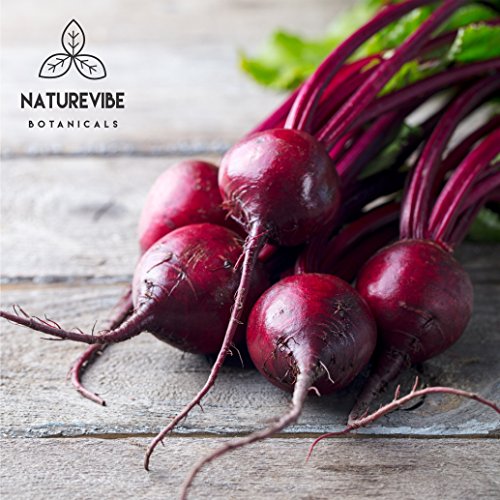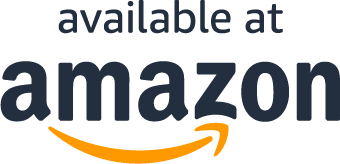 Read More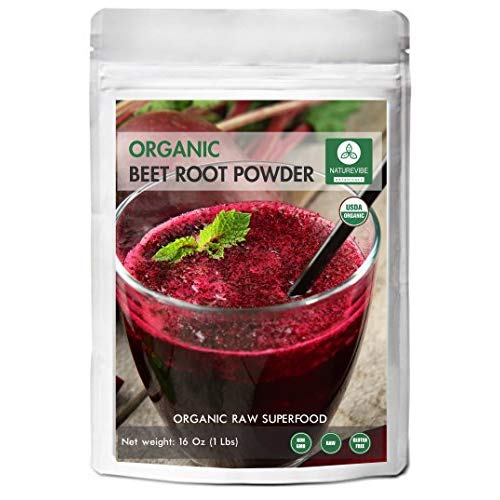 About the product
USDA Organic Beet Root Powder. 100% pure, vegan, no additives or preservatives, fillers free, non-gmo, gluten-free, no artificial colors or flavors.
Beet Root also known as Red Garden Beet increases your stamina, improves Blood Flow and lowers Blood Pressure.
Beets boast an impressive nutritional profile. They are low in calories, yet high in valuable vitamins and minerals. In fact, they contain a bit of almost all the vitamins and minerals that you need. Beets have a high water and low calorie content. Both of these properties are beneficial for weight loss.
Beet powder is a naturally rich source of nitrates, which the body converts into nitric oxide, a compound that relaxes and widens blood vessels to make it easier for the heart to pump blood.
They are low in calories and a great source of nutrients, including fiber, folate and vitamin C. Beets also contain nitrates and pigments that may help lower blood pressure and improve athletic performance. Beets are delicious and versatile, fitting well into a healthy and balanced diet.
What Are You Waiting For?
What Our Customers Are Saying
Fixing the taste
I have come up with a recipe that is not too bad, but let me be clear... If you just mix this stuff with water it will (literally) taste like dirt. I don't mean just bad, I mean literally like dirt. However, I put a scoop of beet root powder, a half banana, a tablespoon of cranberry concentrate, a half scoop of protein mix (chocolate) and a cup of 2% milk in with some ice, fill it the rest of the way with cold water, and blend until it is like a shake. Not too bad. It makes about 40oz (depends on the amount of ice and water you add) and it can be kind of addictive once you get used to it. It basically tastes like a banana cranberry chocolate dirt shake, but the dirt taste goes away after a couple of sips. I just mix and drink, so I get a bit of a gritty texture. I think the grit would be less if you wait a few minutes before drinking it, but I am impatient.Whatever health benifits the beet root powder offers, you will get, plus some protien, potasium, cranberry, and I suppose less than 300 calories.
Natural energy booster
Taste is not bad if mixed with juice (. I use unsweetened cranberry concentrate )I do feel like it is helping with energy and concentration.In the energy area it's not that instant boost you get with energy drinks but more like a natural you feel like doing something energy if that makes sense it's
Great Product
I've purchased other brands of beet root powder. This is by far my favorite. It even smells like roasted beets. I would recommend this product for both quality and price.
Five Stars
great! desolves easily, tastes good , gives me energy, lowers blood pressure.
Excellent product !!
I mix this in with my protein drink in the mornings.. definitely feels like an increase of my available nitric oxide..plus from what I have researched, beet powder has great health benefits..
Helps Anemia
Amazing how great this worked out.I bought it based off a ancient recipe to help my anemia it's been 2 days and I can already feel a change in my body. I really wanted a organic mix since I was going to be drinking this daily I didn't want unnecessary chemicals in it.So glad I bought this powder excited to see what kind of changes to my health it brings
What Are You Waiting For?
Questions?
Why are you running this promotion?
How can I use my coupon on Amazon?
Does this include free shipping?
What Are You Waiting For?