An Exclusive Offer For You
150pcs Rose Gold Premium Plastic Cutlery&Plates Set/Confetti Birthday Tableware Including 25 Dinner Plates, 25 Salad or Dessert Plates & 25 Polished Rose Gold Forks Knives & Spoons & 9oz cups
$20.79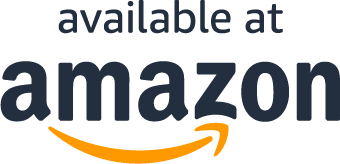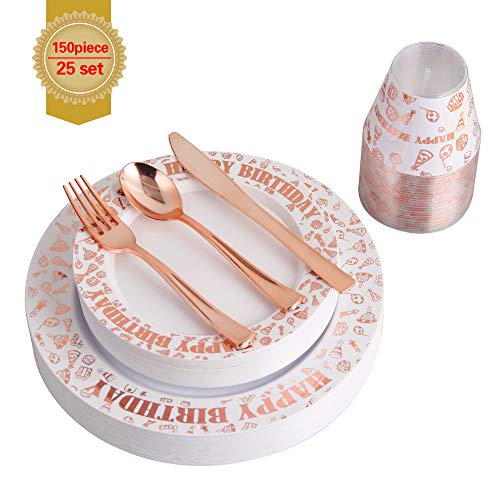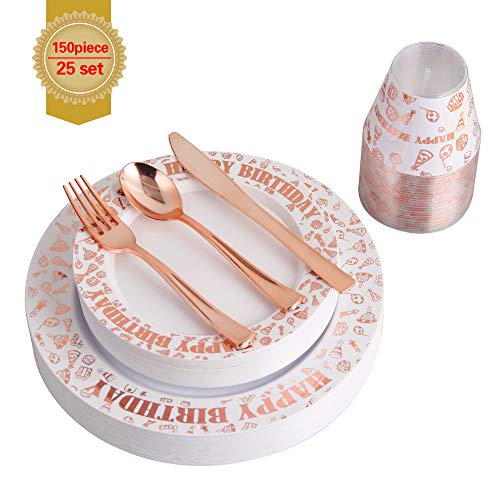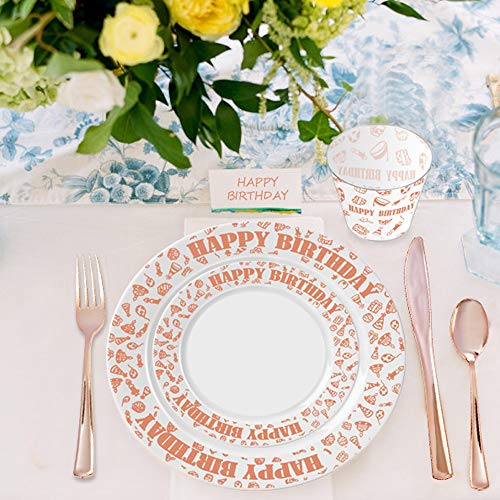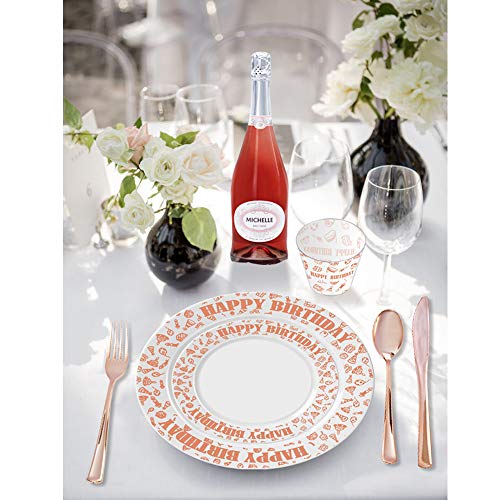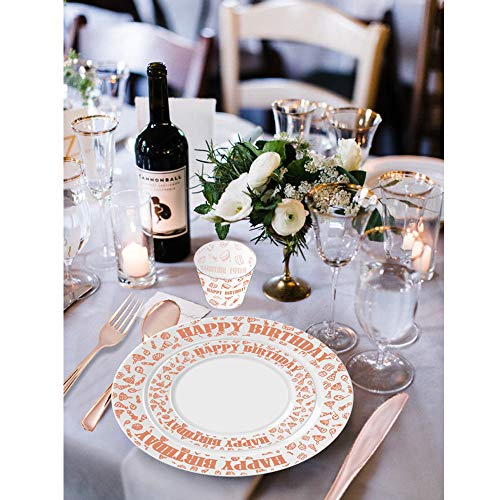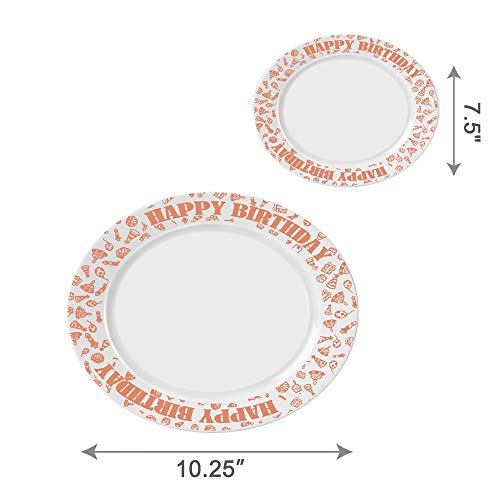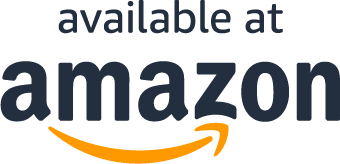 Read More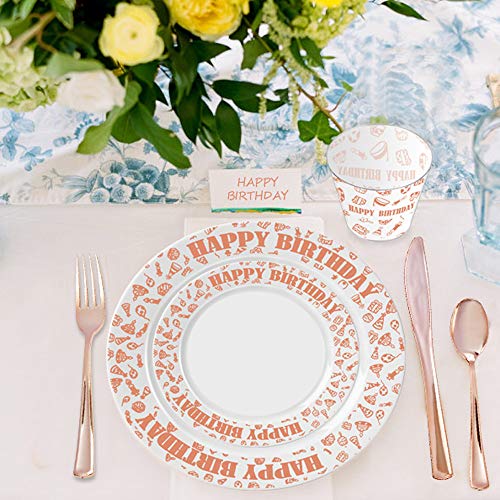 About the product
Make sure this fits by entering your model number.
This stunning sprinkles confetti Birthday disposable cutlery& plates set perfect for baby shower, bridal shower, birthday party or any elegant upscale designed party.
Made from premium quality plastic avoid of color washed out and shape deformation.
25 pcs 10.25" white plastic dinner plate with rose golden rimmed birthday confetti/25 pcs 7.5" white & golden plastic Dessert or Appetizer Plates in Shimmering Confetti Rose Gold Foil.
25 sets of rose golden Forks Knives & Spoons plus 9oz cups
This Strength and quality disposable plastic birthday dinnerware set with stylish and innovative design always bring people great time when comes significant moment.
What Are You Waiting For?
What Our Customers Are Saying
Durable party set
.I got this set for my office Christmas party. I'm not sure what I expected, but this is a sturdy set of dishes and cutlery. The plates are not flimsy at all. They are like lightweight melamine. I am washing and saving the plates for the future. I don't know if they are dishwasher proof, but I wouldn't be surprised if they were. The red and white design will be suitable for use year round. I was pleasantly surprised and I recommend them highly.
You have great taste if you choose these!!
These were a hit at my Christmas party. They were like real china. Everyone kept asking do we throw these away or clean them. They also wanted to know where I purchased them. I'm sure you will love these as much as I do. They are very durable but light weight. Color is as expected. I did Red to coordinate with Christmas and my kitchen. I just can't stress enough how nice these are. Well worth the purchase.
Beautiful set
Excellent quality and beautiful set. Plates do NOT look like plastic disposable and are perfect for hosting guests.
RE USEABLE
If you want to throw them away you can, but if washed by hand you can save them for another event. I really like this type much better than buying paper.
Look very nice and reduces clean-up after party
The tableware actually looks even nicer than the pictures of it. The desert forks are too small (very, very tiny but perfect for a child's dinnerware). I love that I don't have to wash dishes after the party. I can just relax with the guests.
Attractive and good quality
The plates are a good size and banquet-quality looks and feel. Utensils are likewise; knives have good serration which should help user cut without placing too much pressure on the blade (they are, after all, just plastic). Bonus dessert forks are very, very tiny, more like a shrimp cocktail fork, so I don't think we'll use these, but overall a good buy.
What Are You Waiting For?
Questions?
How can I use my coupon on Amazon?
Does this include free shipping?
What Are You Waiting For?