Exclusive
Coupon Deal
Just For You
3DFitBud Simple Step Counter
with Clip and Lanyard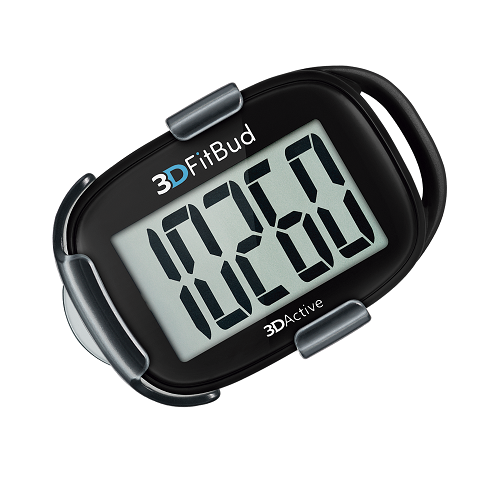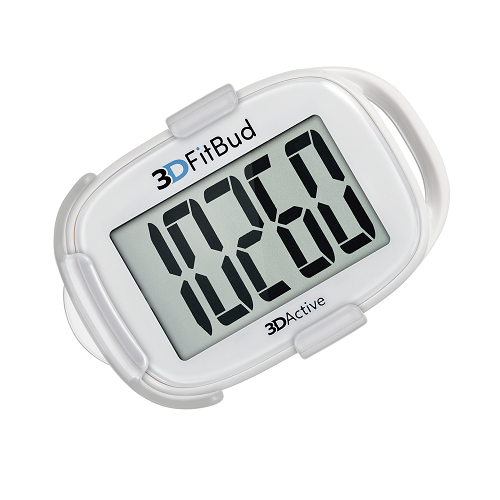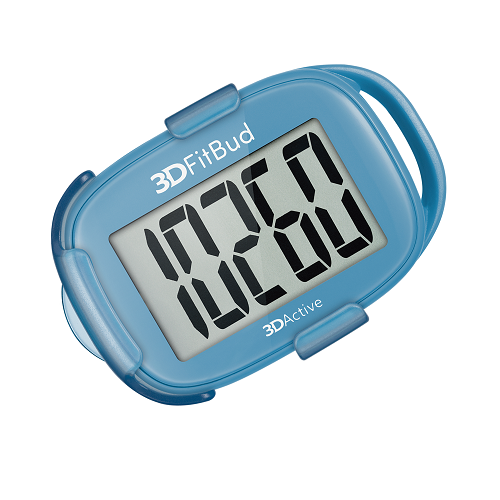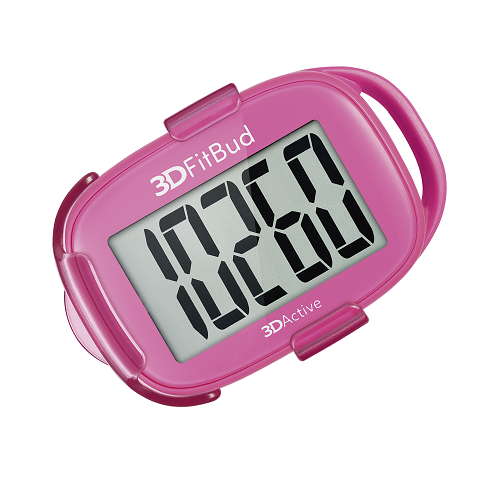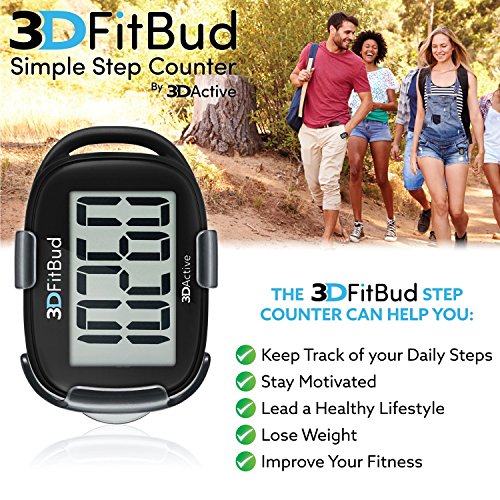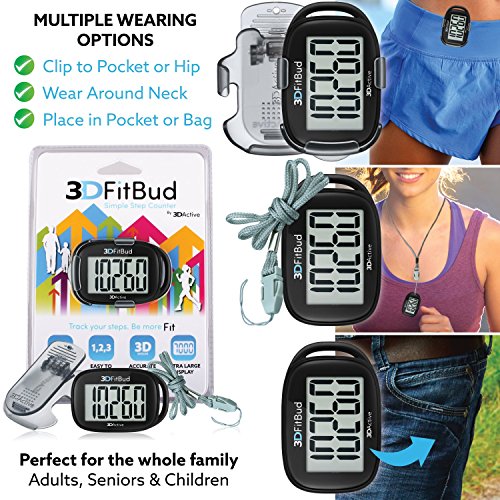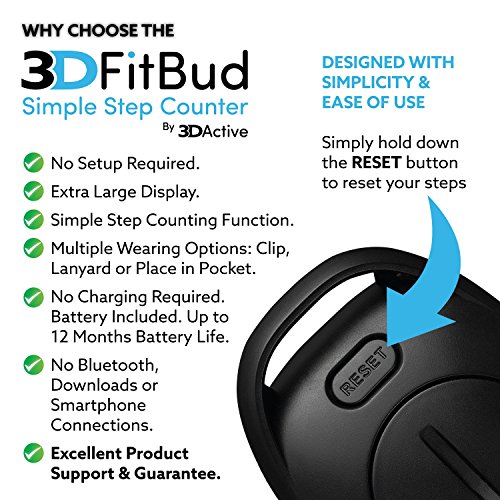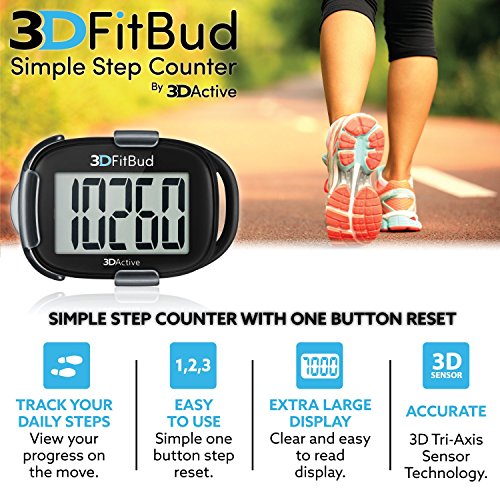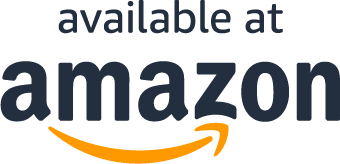 SIMPLE & EASY TO USE

- this step counter's simple features and design makes it user friendly for men, women, kids & the elderly who want to track their steps and stay motivated towards achieving their fitness goal. It's the simplest way to start being more active, especially if you don't want complicated devices or over the top set ups.

TRACK YOUR DAILY STEPS – created with simplicity and ease of use in mind, it still effectively counts your steps so you can view your progress on the move, motivating you to achieve your fitness goal.
ACCURATE READING - an advanced 3D Tri-Axis Sensor technology - much more accurate than most step counters have in the market today,provides superior accuracy in reading steps in any position - up, down, flat on its side, or any angle due to its multiple wearing options – you can clip it to your pocket or hip, wear it around your neck or place it in your pocket or bag.
EXTRA LARGE DIGIT DISPLAY - with a full screen display you can clearly and easily read the numbers at a glance.
BATTERY INCLUDED - enjoy a lasting Battery Life as it auto sleeps when you are not moving and automatically turns on and counts steps when you start moving again.

What Our Customers Are Saying
Outstanding Pedometer
Outstanding pedometer! I have purchased and used several different pedometers over the years. This is by far the simplest to use if only counting steps. (conversions to miles is easy 2000 steps = approx. 1 mile), especially for the digitally compromised! I keep purchasing additionally Fitbuds as our wellness group grows. Seniors love them because they are uncomplicated and durable. The company is responsive to questions and will assist with any questions.Update after 5 months of use: I think this is the 16th Fitbud I've ordered for our Church's Wellness Walking program. The FBs have worked wonderfully and only one died after it was dropped in a watering can .... and actually, that one was revived by spending a few days in dry white rice.The seniors love them. They are easy to use, easy to see, easy to wear, and easy to operate and reset. We will continue to use them as long as the price stays where it is.... we pushed our budget to purchase these.Thank you!
But I love this. It is so much better than having ...
I rarely give things five stars. But I love this. It is so much better than having a watch fitness tracker, or a tracker on your phone. This, you don't have to sync to anything. You just push one button to reset every morning and pop it in your pocket and forget it. SO EASY.
SIMPLE + ACCURATE -
I just pulled out the tab, hung it around my neck, and walked around the house, while counting my steps to check it's accuracy, which was right on. Then husband took it over, put it in his pocket- and after a week of seeing how well it worked for him, I got a second one for myself. Very simple to use, only records steps, I don't want it to do anything else. When immobile, it shuts itself off after awhile to conserve battery. Comes back on as you walk- simply check your total at the end of the day, then press and hold button to reset to zero for the next day. Or be like me, and 'forget' to reset, and you will start the next day by adding on to the prior day's total- if you want to 'cheat'. My husband and I were both shocked and disappointed at our low number of steps, I think unless you use a device like this to count, most folks don't realize how much they sit!! fyi: When you first start walking, it waits until after you go 10 steps, then begins counting, but then it does include those initial 10. Also, doesn't seem to count up while on stairs, or on Pilates machine, for example- maybe some form of exercise or movement will count, but so far, not for us, it counts our steps only - which is good, as that is what it's for!
Especially Great for Seniors!!
So...my old Fitbit One got washed in the machine and couldn't be revived. In thinking over a replacement for it I realized that, at 63, I really didn't need all of the functions it provided so why pay for them? I began a search here on Amazon and came upon the 3DFitBud. Seemed simple and straight forward, and definitely the right price, so I ordered it. I couldn't be happier with this little thing. I can use the lanyard and wear it around my neck, or stiick it in my pocket. My biggest worry was would the steps count accurately. Amazingly, they do, give or take a step every 100 steps. The read out is very clear, and there's a simple reset button on the back to go back to zero in the morning. The best part, though, for me, was the simple set up, which is almost non-existent. Open the packaging (probably the worst part....you know, that hard, clear stuff you have to cut through) take it out, attach the lanyard (if desired) and pull out a piece of plastic from the back that separates the battery from the unit. Good to go! I was thrilled. No more complicated set up or use. Very, very happy with my purchase. My only regret is that there isn't some type of clip I can insert the unit into as I always wore my fitbit on the center part of my chest clipped to my bra. Oh well, can't have it all, and I'd purchase it again and also recommend to anyone who wants a step counter that sets up and works easily and efficiently. Love it.
Just what we needed
My wife and I are Seniors and just wanted to track our daily steps. We didn't need something that would tell us our pulse, body fat and life expectancy, we just wanted to monitor our daily activities. The 3DFitBud does just that. My wife uses the one that we purchased but I really like it so I am buying another one for myself. One thing that my wife did find is that it seems to be more accurate when she keeps it in her pocket and not on the lanyard which I don't see as being an issue. We're old and on a budget and I don't need to let my friends know how active we are so this seems to be just the right answer.
I love this. I had the wrist one and didn't ...
I love this. I had the wrist one and didn't work and you had to sync to another device. Had the clip ons and they always broke. This is so simple wear around your neck, in a pocket or even in your bag. Push and hold button to change for next day. All I wanted was a counter and not pay for the stuff I didn't need. Great product😍👍🏻
Questions?
Why are you running this promotion?
How can I use my coupon on Amazon?
Does this include free shipping?
What Are You Waiting For?