NutraRez™ Launch Special - 48 hours only!
NutraRez™ - A Superior Resveratrol Supplement by VitaMonk (with no Magnesium Stearate) - Enhanced with Pterostilbene, Grape Seed Extract, Turmeric - THE Best Healthy Aging Supplement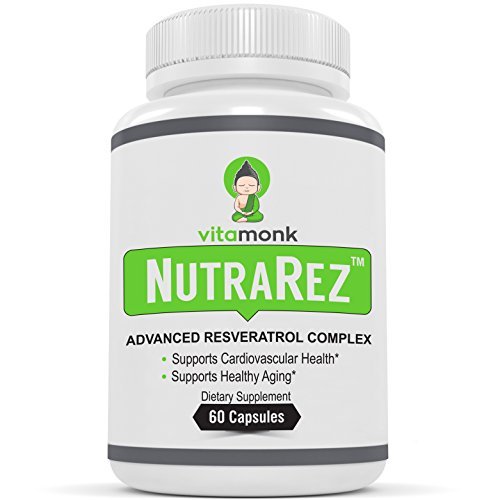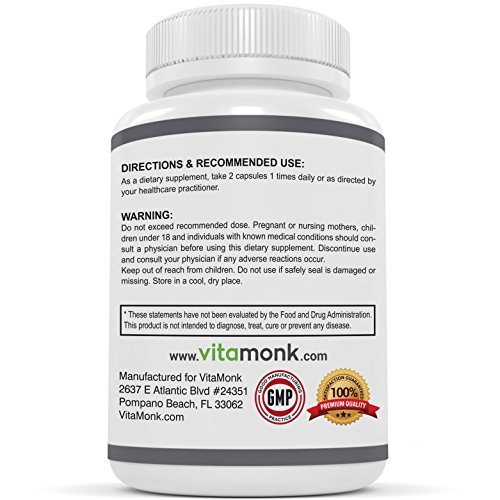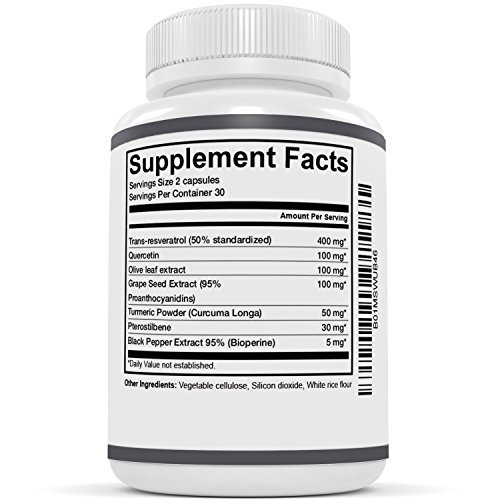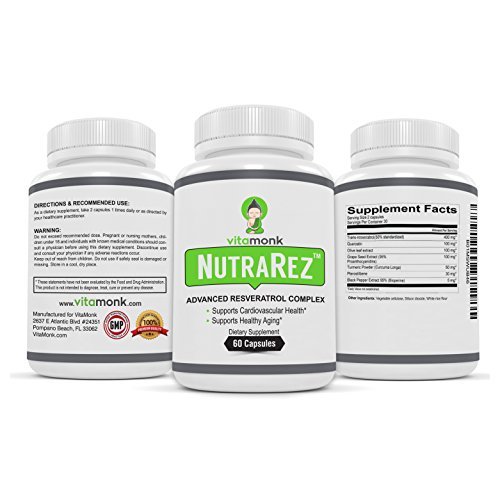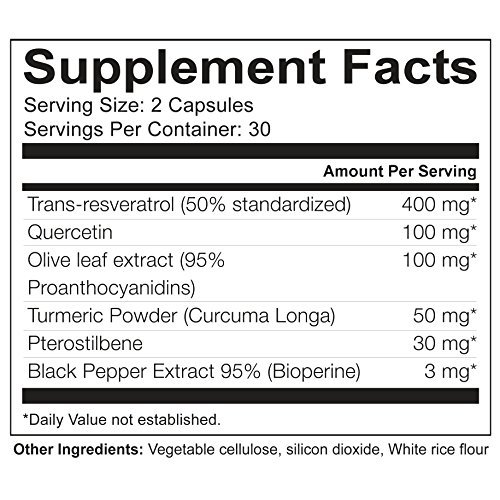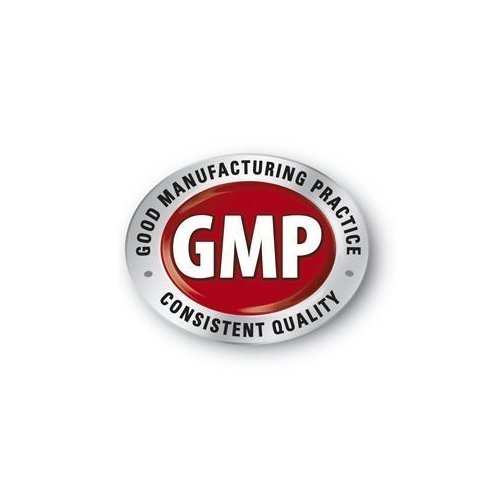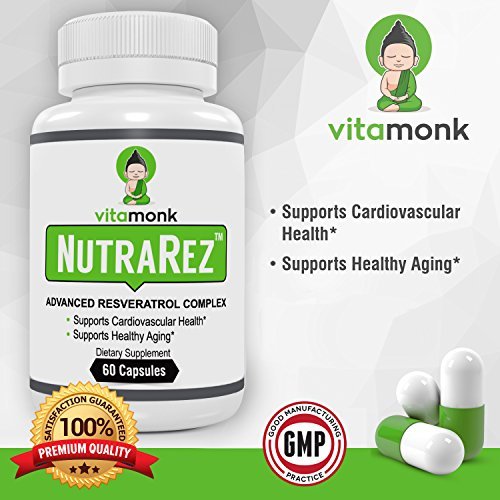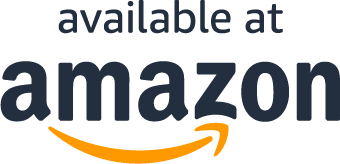 About the product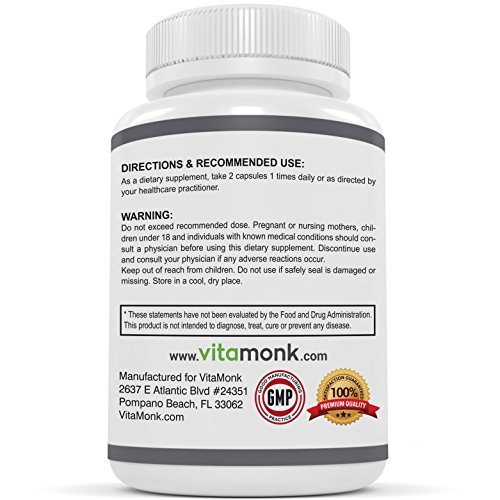 SUPPORT CARDIOVASCULAR HEALTH - VitaMonk's NutraRez™ contains 400mg of Trans Resveratrol. Resveratrol has been demonstrated to support heart health, normal blood flow and blood pressure. This unique formula combines it with Pterostilbene, Turmeric and Grape Seed Extract, known to work extremely well together to create a superior, all-in-one supplement to promote a healthy heart.
SUPPORT HEALTHY AGING - NutraRez™ is a powerful Healthy Aging Supplement containing both Grape Seed Extract and Resveratrol (normally found in red wine). Studies have shown that red wine may have healthy aging properties, thanks to these ingredients. NutraRez™ is enhanced with black pepper extract (95% piperine), for optimal absorption and superior bioavailability. Get the amazing longevity benefits of drinking red wine in one highly effective supplement.
PROMOTE HEALTHY RESPONSE TO INFLAMMATION AND OXIDATION - VitaMonk's NutraRez™ contains the polyphenols olive leaf extract, resveratrol and grape seed extract, as well as the bioflavonoids quercetin, all of which that act as antioxidants. The active ingredient in turmeric, curcumin, acts as a natural anti inflammatory as well. No other resveratrol supplements on the market contain all these super compounds.
SAFE & EFFECTIVE - At VitaMonk we source the highest quality ingredients, including resveratrol, and go to great lengths to make sure our supplements are 100% safe. We follow strict FDA guidelines and GMP compliance standards. Made in the USA!
100% MONEY BACK GUARANTEE - We guarantee results from our supplement or you will get your money back. We're 100% confident that you will love our product. So click that 'Add to Cart' button and join the VitaMonk community.
What Our Customers Are Saying
Great combo of health promoting supplements!
NutraRezTM - A Superior Resveratrol Supplement by VitaMonk (with no Magnesium Stearate) - Enhanced with Pterostilbene, Grape Seed Extract, Turmeric - Best Healthy Aging Supplement I have been using VitaMonk products for the longest time, always great quality and price and innovative coming up with great new supplements. I listened to a radio program, the Gary Null Show, and he was talking about the Mediterranean people being so much healthier mainly of their daily intake of Grapes (Resveratrol) and Olives. Quercetin is one of the main reducers of inflammation as well as Turmeric and this product has it all in one easy to swallow capsule. Great price as well.ue
Five Stars
excellent supplement. Will continue to use it.
Go Vitamonk
Great product. Has a nice mix of nutrients in a single capsule.
Five Stars
Excellent product. Great for heart health and insulin sensitivity.
Questions?
Why are you running this promotion?
How can I use my coupon on Amazon?
Does this include free shipping?
My coupon code isn't working, what should I do?
What Are You Waiting For?