Don't Miss Out! SAVE NOW
NUTRALEAN - Coffee Mocha Prebiotic Protein Powder - 100% All Natural | Peanut-Free | Nut-Free | Gluten-Free | Soy-Free | NO Artificial Sweeteners | Grass Fed Whey | Ideal Keto Shakes & Fiber Supplement
$44.98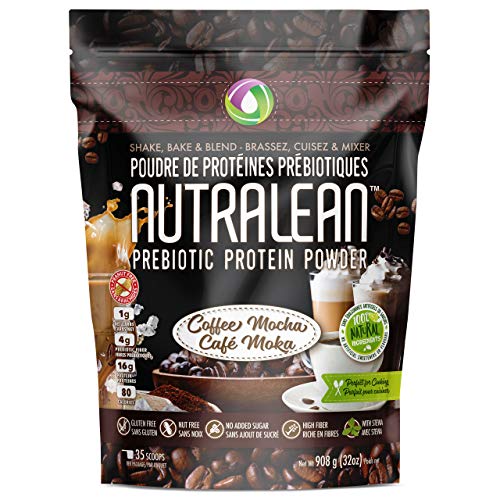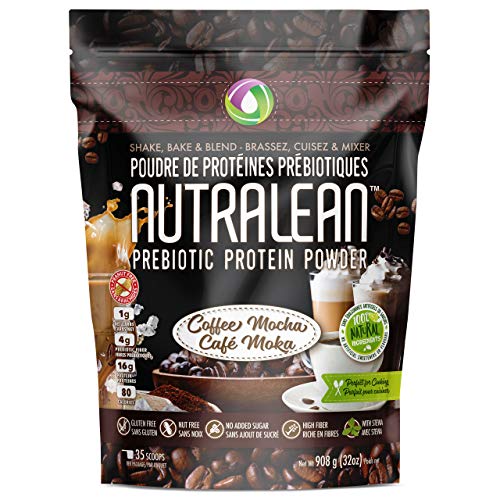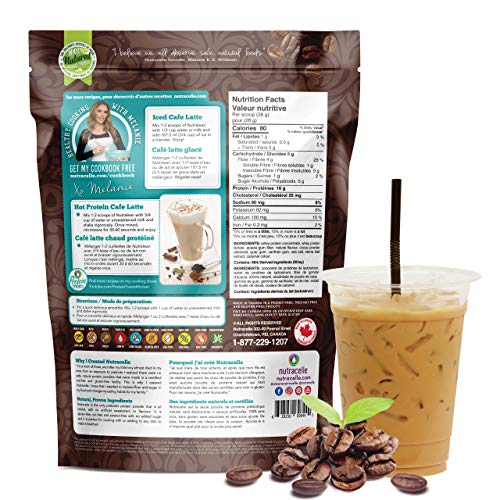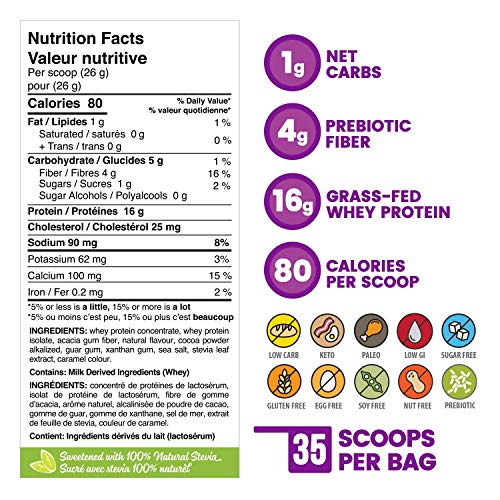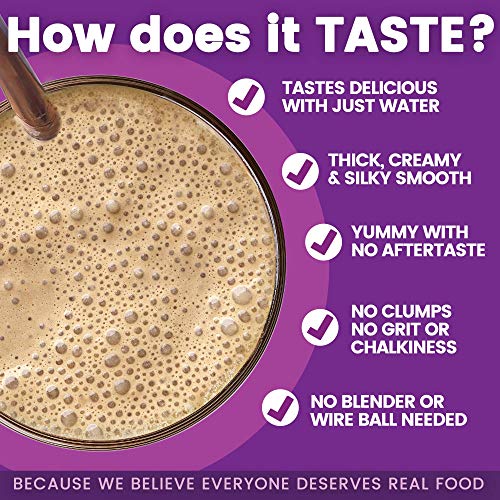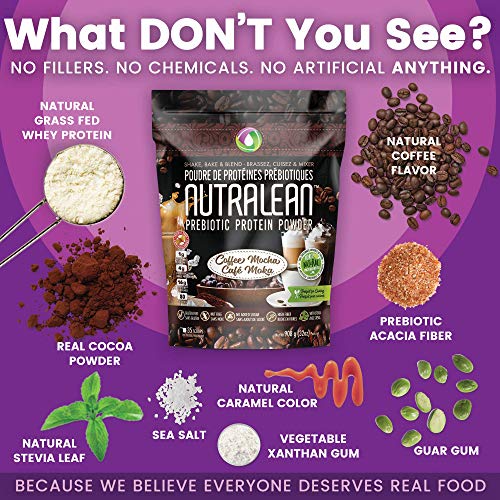 Read More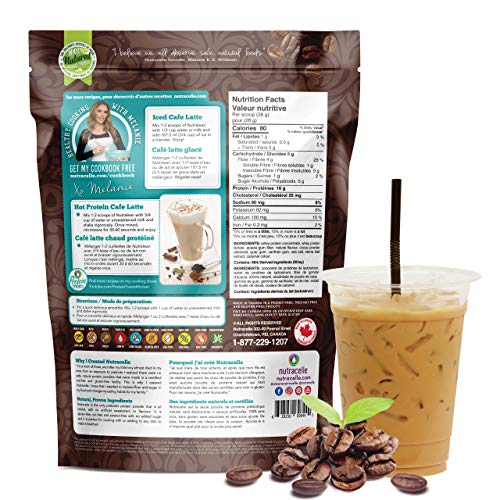 About Nutralean
100% NATURAL & DELICIOUS: Our Grass Fed Whey Protein Powder Is Made From 100% Natural Pure Protein Combined With Organic Sustainable Prebiotic Fiber Powder for a Boost to Gut Health & Digestion.
ALLERGEN SAFE: Our Low Carb Protein Powder Is The Only Certified Protein Supplement On The Market That Is Produced In A 100% Nut Free Factory. Other Brands Are Made With Flavours Or Ingredients That May Contain Or Are Processed With Nuts.
PREBIOTIC FIBER SUPPLEMENT: Our Natural Protein Powder Is Also Full Of Prebiotic Fiber Which Increases Fullness for Hours, Boosts Protein Bioavailability, Improves Mood & Is Essential For Your Gut Health & Digestion, To Give Your Protein Shakes a Boost You Can Feel!
SPECIAL DIET COMPATIBLE: Suitable for Keto, Paleo, Low Carb, Diabetic & Bariatric Diets, After Weight Loss Surgery, Or Simply While Trying to Lose Weight. It's Also Free Of Soy, Gluten, Hormone & GMOs with No Artificial Flavours, Colours or Sweeteners. No Added Sugar.
SPECIALLY FORMULATED FOR PERFECT TASTE: Our Natural Protein Shake Powder is Formulated for a Smooth, Creamy Taste Like A Diner Milkshake! Perfect for Baking High Protein, Low Fat Cakes, Bread & More. Available Unflavoured or in 5 Indulgent Flavours: Vanilla Cream, Chocolate Dream, Coffee Mocha, Salted Caramel & Strawberry. Don't Love it? We'll Provide a Full Refund With No Questions Asked!
What Are You Waiting For?
What Are You Waiting For?
What Our Customers Are Saying
The proof is in the formulation :)
I've been using Nutralean prebiotic protein for over a year now. I've lost over 47 pounds. It's amazing how it keeps you full for hours! I enjoy the taste tremendously. I'm biased to Vanilla Cream, but you certainly can't go wrong with either flavor. Other protein powders on the market leave a chalky, medical grade taste. I love how fine the new mix is, which lends itself to an already easy blend! My favorite part of Nutralean is the prebiotic fibre which helps to promote great gut health. I can't say enough good things about it! A lot of thought, and energy went into the formulation. Take time to read the product description. The proof is the pudding as they say
Tasty, well packaged, easy to use!
I am so impressed with neutracelle! I was looking for a meal replacement and to help with cravings. I've got a wedding coming up and want to look my best!! Coffee mocha tastes delicious!! So far I've just mixed it with vanilla almond milk but the recipe book has SO many recipes! I can't wait to try them all. I also can't wait to order the neutralean and bake more with it! Fantastic product, shipping was painless and SO QUICK! I ordered Tuesday and it was at my door by Friday! Everything was packaged perfectly and ready to change up my weight loss plan! Very excited to start this journey!
Delivers on taste
The taste is amazing! I absolutely love the rich coffee flavour of this protein. It reminds me of an iced coffee from McDonalds without all of the added sugar and fat. It blends up so thick and creamy without clumps and lumps. Whether you make it in the blender or a shaker bottle its smooth and tasty.
My favourite protein powder so far
I've tried a number of protein and health powders and this is the best tasting one so far, I'd really love to try chocolate next time (I got the vanilla cream) I mixed it with unsweetened vanilla almond milk and it was quite filling. As far as the health benefits, I'll have to continue to try it longer to see if I notice a difference but so far I really like it.
If you're doing a Keto, it's a staple!
I can't believe how much I actually love my Natural Nutralean. I purchased it at the suggestion of a friend since I've been doing keto with my husband and was searching for something other than almond flour to make my Christmas shortbread with. Not only did it work perfectly for my cookies but I find myself adding it into pretty much everything I make! Our regular family meals are more filling now, and my twins LOVE it on our homemade chicken fingers.I'm looking forward to trying some of the flavored Nutraleans and making more delicious meals and treats 😍😍😍
Amazing!
I have used some protein powders before but found they tasted unpleasant or were gritty. So when I heard about this kind I started using the vanilla and chocolate. They mix easily and taste really, really good. My friend says the mocha one is wonderful but I dont care for coffee. I plan to use this unflavoured one to bake with. I really like that it is healthy. This is a great product ...I am so happy I have it.
What Are You Waiting For?
Questions?
Why are you running this promotion?
How can I use my coupon on Amazon?
Does this include free shipping?
Is Nutralean Allergy-Safe?
Is Nutralean All Natural?
Will Nutralean Help Me Feel Full?
What Are You Waiting For?