An Exclusive Offer For You
NOVSIGHT H11/H4/9005/9006/H7
LED Headlight Bulbs
8400LM 60W
6000K Cool White
2 Year Warranty
$25.00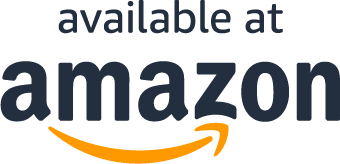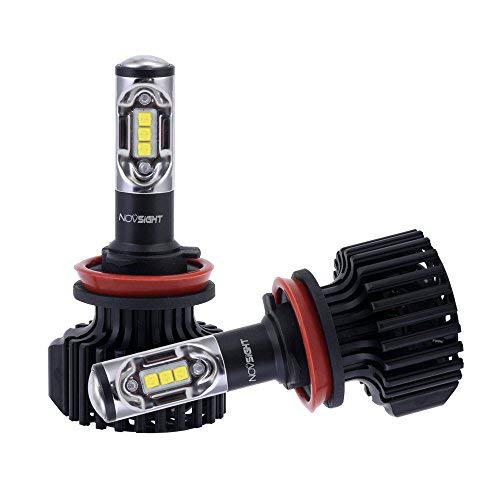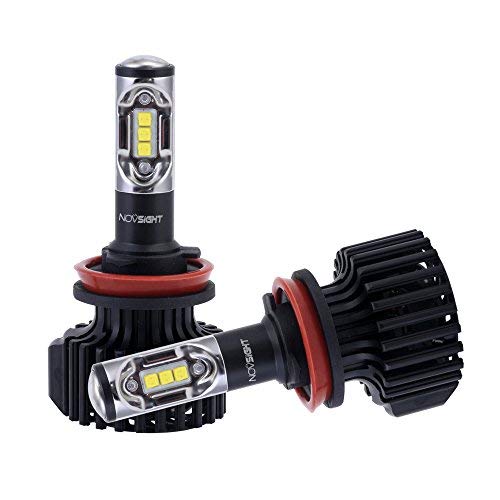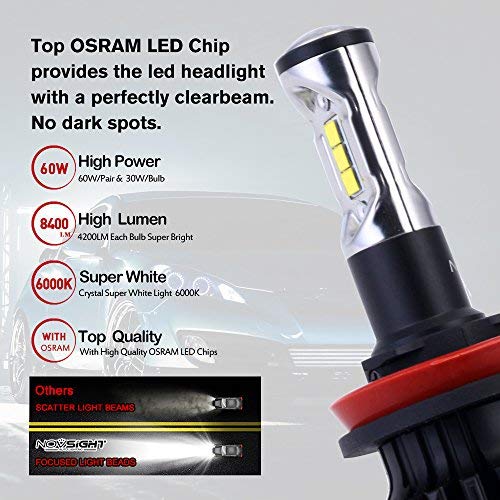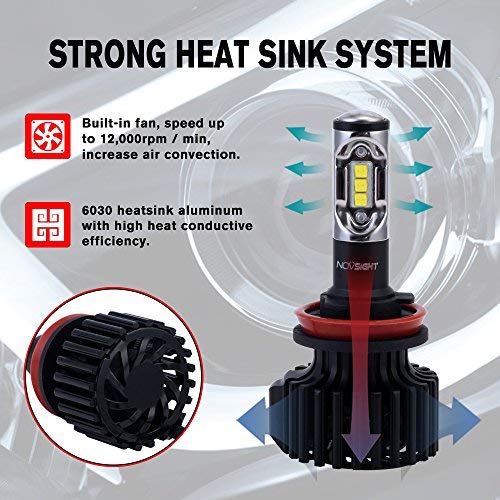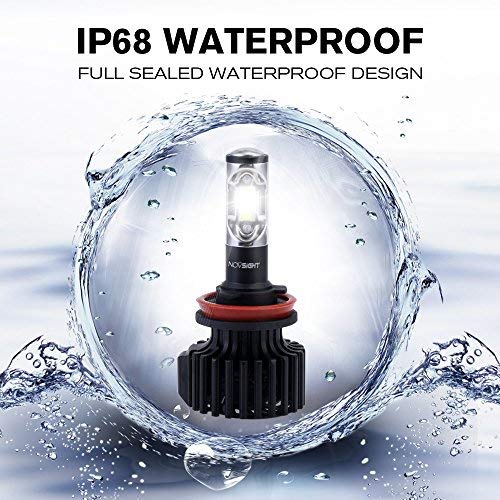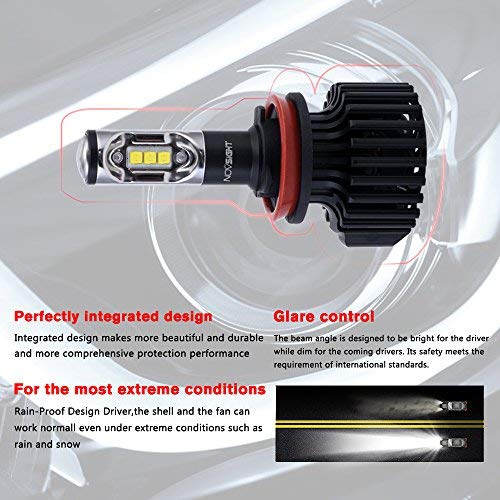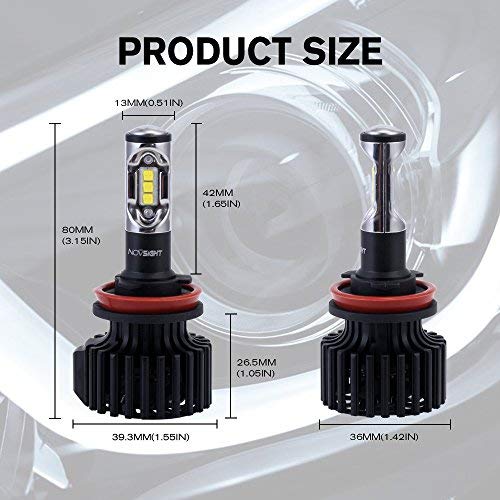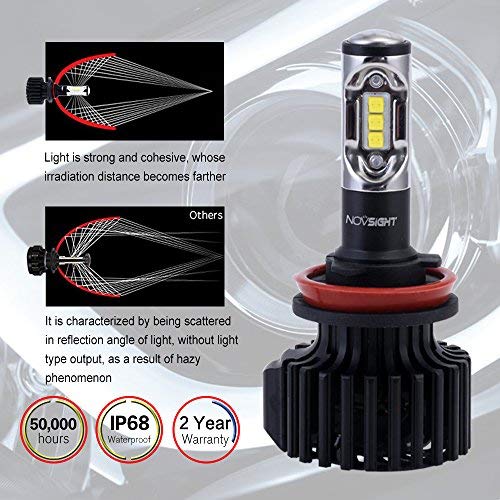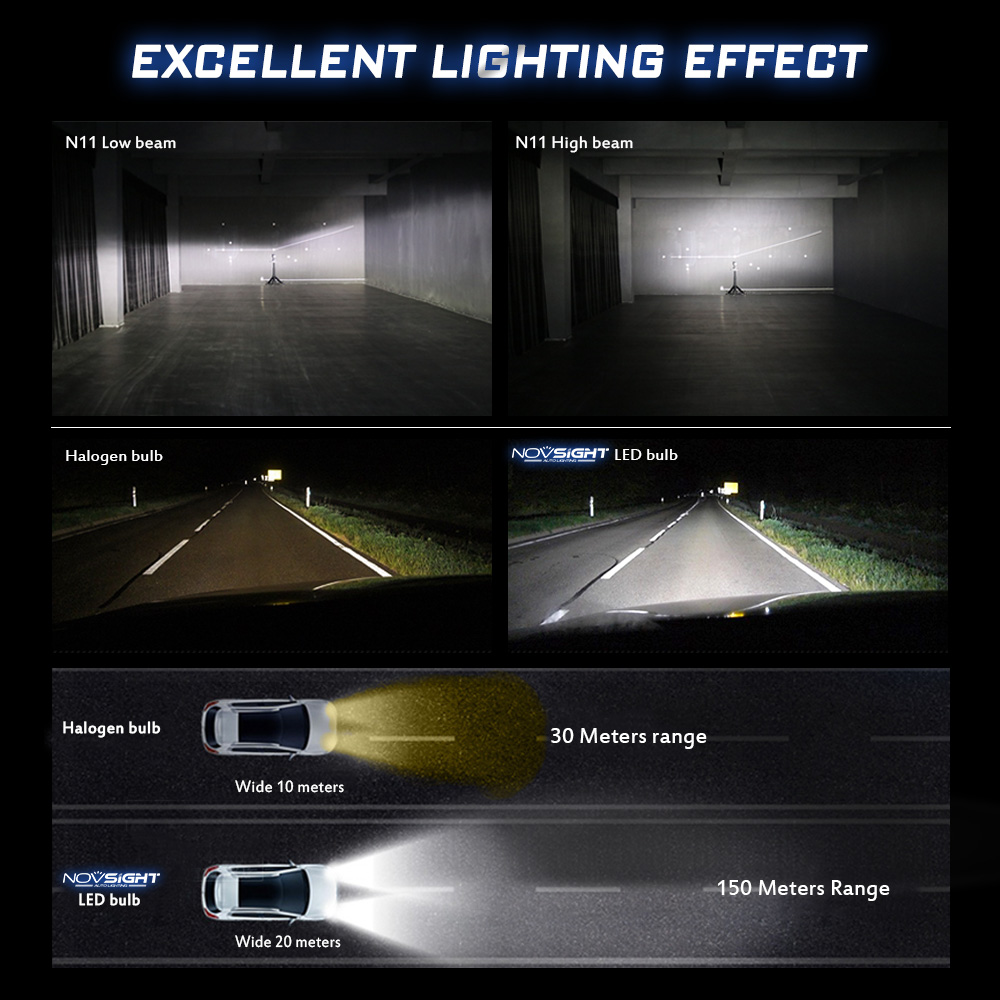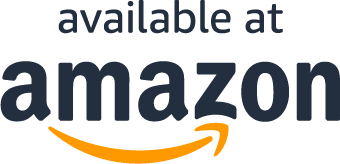 Read More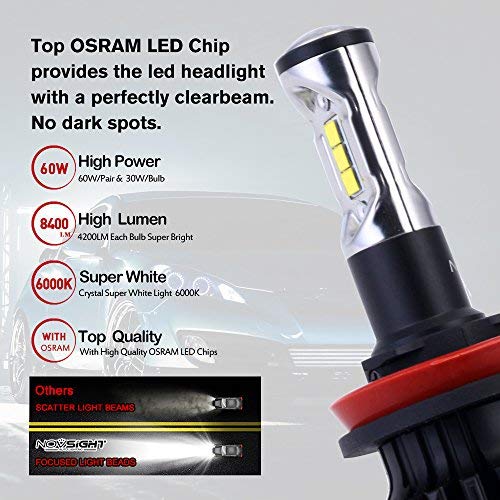 About the product
Make sure this fits by entering your model number.
NOVSIGHT(former name: NIGHTEYE AUTO LIGHTING) Super bright LED headlight bulbs@ 8400LM(4200Lms per bulb),56~60W(28~30W/each bulb) 6000K cool white.
Use OSRAM LED Chip,Up to 260% brighter light on the road, without the glare,more safety at night.12000rpm/min high speed cooling fan ensures the bulb always works in lower temperature,reaches a long lifespan of 50,000h
Compact all-in-one integrated design ,Plug and Play.No relay. No capacitors. No extra wiring. Zero seconds fast start.
Works underwater! Rainproof , Shockproof, Solid-State, High Shock / Vibration Resistant LED drivers with over-heat protection .
Order from NOVSIGHT for a truly worry-free experience! We offer free 2 year warranty and lifetime technical support.
What Are You Waiting For?
What Are You Waiting For?
What Our Customers Are Saying
Excellent Output!
Excellent output! I had previous LED headlights in the past and these are by far the best ones yet. Cooling fans are quiet, making it seem they are regular halogen bulbs. Only one simple connector to the car harness and instant bright lights. No more waiting to warm up like those HIDs. Only one issue is there is no polarity indication, so it 50/50 if you connected it correctly. Don't waste your money HIDs or those gimmick halogen HID bulbs that will last you a until you need swap out. Update: 9/9/18 Still super bright! Haven't fade or flickered off.
Super Bright!!!
So far SUPER BRIGHT!!!! opens up everything at might!! Only thing I don't like is now I need to but the brights so it doesn't look funny and I'll actually be able to tell when I turn my brights on.... will buy brights from this seller as well. Fan is VERY VERY quiet and you can only hear them when the hood is opened and car is off othewise you'll never hear them
These things are F'n bright! Quality is nice and price is right.
After doing much research, I finally settled on these... Why? Well - because I wanted to try bulbs made with the Osram LEDs (similar to Philips Lumileds). Everyone knows the Lumileds are great, but not much info was available on Osram's competition (perhaps because they're newer)? Anyway, these were advertised as 6000K, where-as all the Lumiled equipped bulbs are advertising 6500K. Now, I know that's not a big deal, but I wanted to stay as close to between 5000-6000K as possible, so I figured, worth a shot. Besides the color temperature, I was honestly just curious about Osram's LED. In the LED bulb category, you see a lot of the same, or similar, bulbs marketed by various different brands. These were one of the few you didn't see 10 different copies of out there. With that said, part of what drew me towards these was the simple, yet good looking build quality. For one, I didn't want any external drivers, just the cable. These have the driver built into the bulb, so you just have a few inch wire with the connector on it - just what I wanted (see my photos). Bulbs are packaged well and made nicely. I was happy to see that Novsight actually has their own packaging design and their own logo on the bulb and the booklet. Many of these "rebranded" bulbs are as generic as they get, not even being able to put their own logos on or design their own packages. While I'm certain these are still a rebranded bulb from China, at least they try to make it seem unique. As far as build goes, they are made of aluminum and stainless steel, with 3 small/flat Osram LED chips on each side - a very simple and sturdy build - I was quite happy with the quality of them. Bulbs were super simple to install and totally plug and play. It took a matter of only a few minutes to remove the old bulbs and hook these up. I installed them as High-Beams (as I have HID/xenon low-beams). When turning these on, light was immediate as you would expect from LED. The internal fans were not loud or obtrusive at all. They are audible with the hood up, but by no means distracting or alarming in anyway. I haven't been able to test the actual color temperature, but they are certainly a bright white (slightly cool in color, which would make sense at 6000K). ...and I mean bright! These things are ridiculously bright and the light throws very far (which I understand isn't always LED's strongest attribute). They are a night and day difference from the original halogen high-beams. I mean, the light output is immense. I took a few photos, but it's hard to tell by the terrible cell phone photos I tried to take while driving (dangerous, I know - but it was 3:00 AM). Overall, I'm quite satisfied with my purchase; hopefully they last a long time. The quality is good, the light is immense, and the price was right. I wouldn't hesitate to put these in as a low-beam for cars that use standard bulbs. They exceeded my expectations as my high-beam, so I can safely say - they're plenty bright enough to work either job. I also wouldn't hesitate to use bulbs based on the Osram LEDs.
but this one it was very bright and I am very happy with my order to thank you so much
I have a 2017 Toyota highlander an I have ordered in a couple of places and they always send me the wrong part the H16 for the fog light they say it fits but it never did , but this one it was very bright and I am very happy with my order to thank you so much
5 min install 2018 Civic Si Coupe
It took me 5 min to install. Basically plug and play. Nice sealed box. Beautiful clear white light. I parked next to my coworker with stock bulbs (Green Civic) to show you the difference, check pictures.
What Are You Waiting For?
Questions?
Are these direct replacement? Any rewireing for install????
If one of the bulbs work and the other doesn't after changing the polarity, do I need to return both or can the faulty unit be exchanged?
Are they blue lights or white lights?
How would the led light compare to xenon?
How easy are these to install?
Do the lights not come on in auto mode?
Total lumens vs oem halogens?
This is everything I need to make them work? Are they plug and play?
What Are You Waiting For?