Une offre exclusive pour vous
Nerf Fortnite SP-L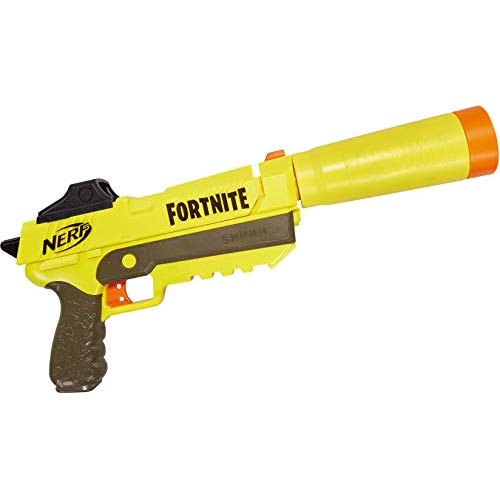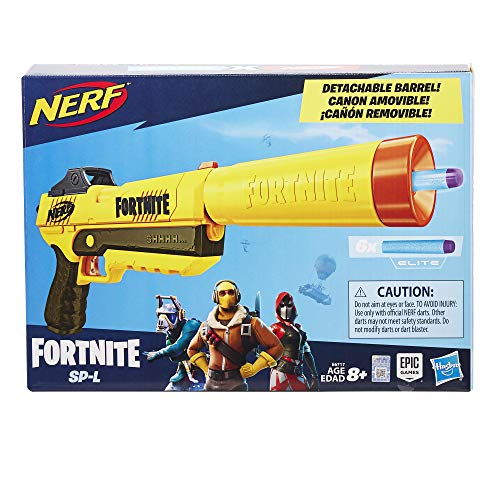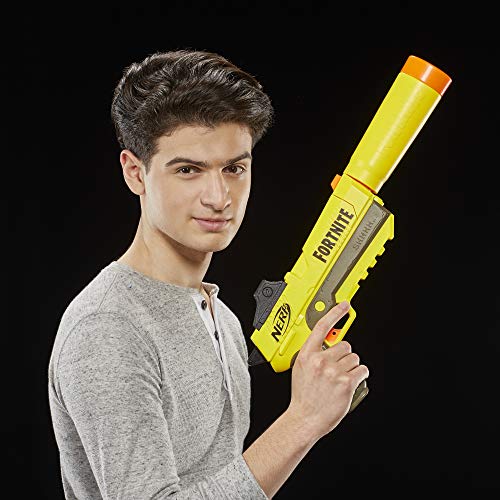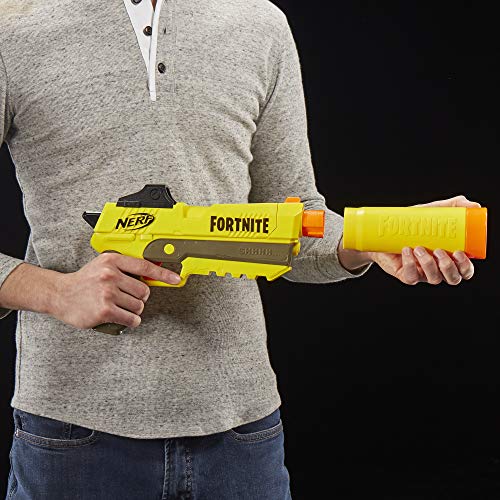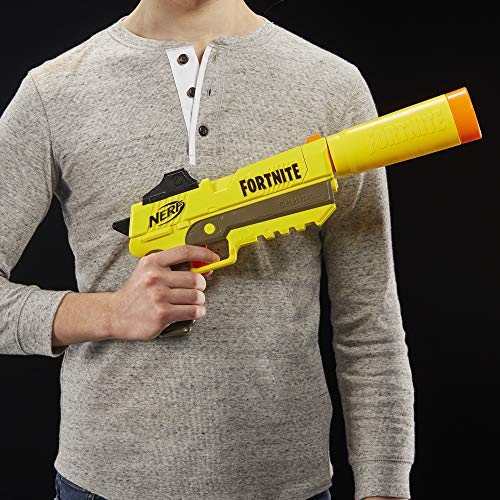 $9.98
Hors promo:

$19.97

À propos du produit
DART-BLASTING FORTNITE BLASTER REPLICA: This SP-L blaster is inspired by the blaster used in Fortnite, capturing the look and colors of the one in the popular video game
DETACHABLE BARREL: Comes with a detachable barrel so you can customize the Fortnite SP-L blaster
INTERNAL 3-DART CLIP: The blaster has an internal clip with a 3-dart capacity so you can fire 3 darts in a row
INCLUDES 6 DARTS: Includes 6 Official Nerf Elite darts
OFFICIAL NERF ELITE DARTS: Official Nerf Elite darts are designed for distance, tested and approved for performance and quality, and constructed of foam with flexible, hollow tips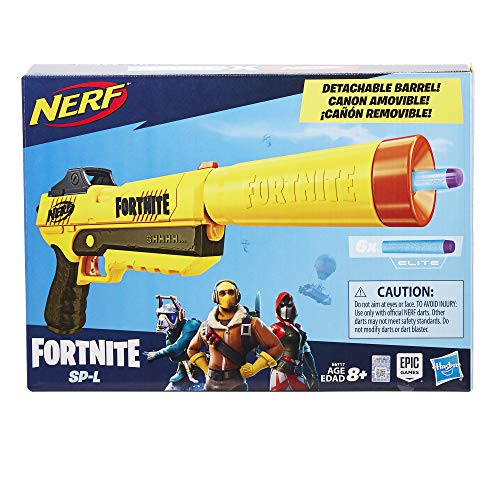 Ce que disent nos clients
Great buy and product
I bought it for my 14 year old son and he loves it He said that it has very good range and accuracy. It is a cool design and definitely his favorite Nerf gun, (he has gone through many different models including the Retaliator, the Modulus and the Stryfe).
Great for game fans, Jams up often
If your a Fortnite fan it's fun. Looks true to game.Darts tend to jam frequently.My son owns many blasters, some even half the price and they preform better.Hes 10 and enjoys it- I guess that's all that matters :)
Great toy
My son loves it, great toy for a kid obsessed with fortnite ☺️
Awesome!!
10 year old was thrilled to receive this!!!Anyone who loves Fortnite and/or Nerf guns will love it!
Friend said best nurf gun ever
My sons 10 year old friend said this was the best nurf gun present ever! It has a silencer that attaches to almost any gun. It's a hard shot and more powerful than it says. These are the words from my boy 🤠 and who doesn't love fortnite!
$9.98
Hors promo:

$19.97
Des questions?
Pourquoi faites-vous cette promotion?
Comment puis-je utiliser mon coupon sur Amazon?
Cela inclut-il la livraison gratuite?
$9.98
Hors promo:

$19.97