An Exclusive Offer For You
MYGEL by Mylee Nail Gel Polish Top & Base Coat 2x10ml UV/LED Soak-Off Nail Art Manicure Pedicure for Salon & Home Use - Lasts up to 2 Weeks, Easy to Apply, No Chips, Durable & Safe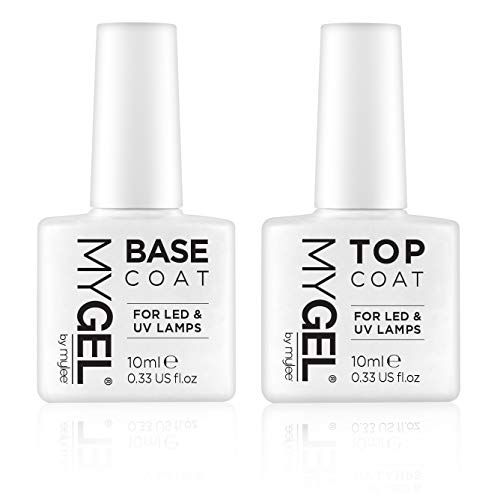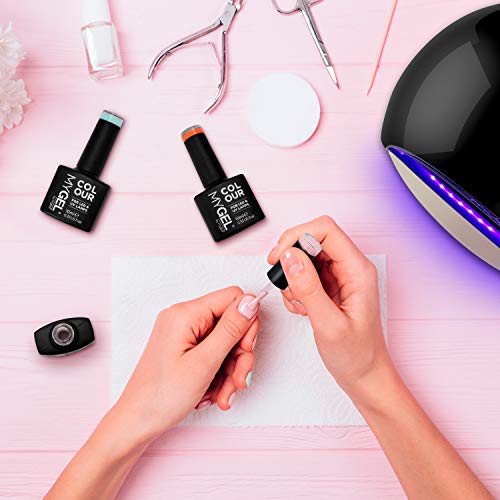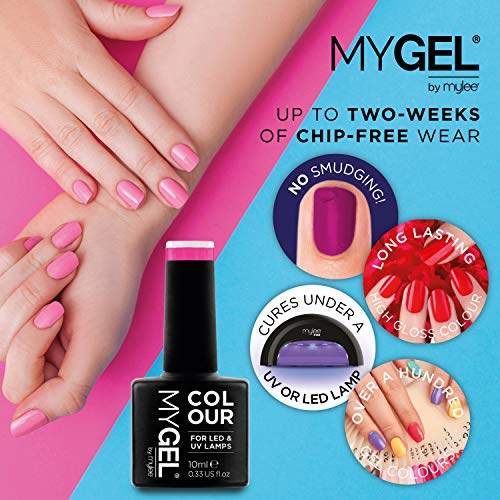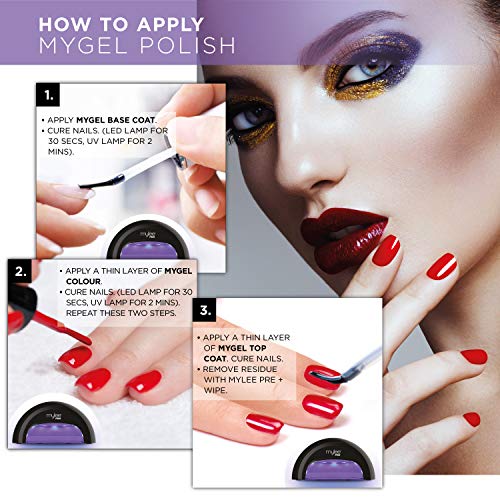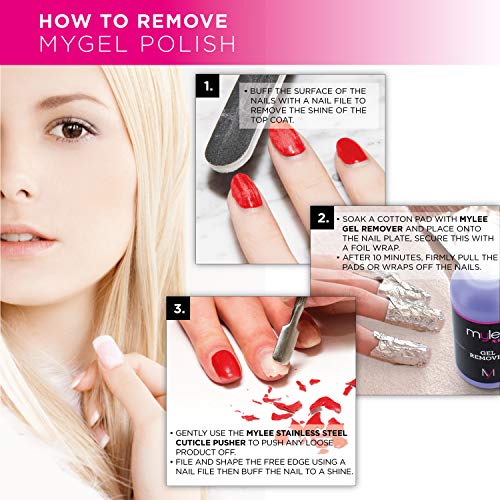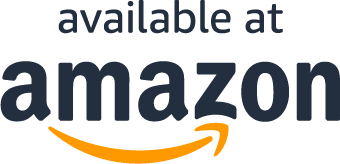 About the product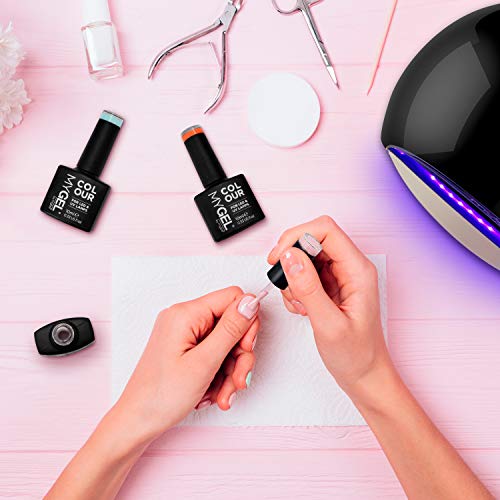 BUY FROM A TRUSTED UK BRAND - MyGel is the latest innovation from household gel nail brand Mylee. With over 15 years in the beauty industry, Mylee is a name that you can trust and buy from with confidence. Complimentary tools, prep and finishing treatments are available at Mylee online.
TOP & BASE COAT - Prepare to take your manicure to the next level by adding the perfect finishing touch. Odourless, it applies like a polish and lasts like a gel with no smudging to achieve professional-looking, salon quality nails.
LONG-LASTING HIGH GLOSS WEAR - For use with MYGEL's gel colour plus compatible with all brands of gel including OPI, CND, Bluesky, IBD, Sensational, Elite99 and Essie. Ensures durable wear for up to two weeks without the price tag, expect no chips, smudges, nicks or dents. Suitable for use on natural nails, acrylic nails, false nails and tips, requires curing under UV or LED lamp which is sold separately.
COMPLETELY SAFE - Apply and wear with confidence knowing that MYGEL is 100% safe and compliant with all UK and EU safety regulations. Suitable for both salon and home use (DIY), MYGEL meets the needs of professionals, beauty technicians and students, manicure enthusiasts and beginners alike.
MONEYBACK GUARANTEE - As with all things Mylee, all Mygel colours come with a 30-day moneyback guarantee. Customer satisfaction has always been our number one priority so if you are experiencing any issues with your gel polish, please contact us and we will resolve it quickly and quibble free
What Our Customers Are Saying
Great!
Lovely! Very professional finish to nails and the base coat is also very good. Would definitely recommend and buy again. I'm not a professional and just do my own nails at home and find them very easy to use. Remember to buy the lint free wipes and nail prep to remove the tacky finish after you apply the top coat! They work a treat.
Good and easy to use
Liked the finish on my nails. Easy to use. I used it with red carpet nail gel which I brought from a beauty shop near me.
Recommended
Great product. Easy to use lasts 2 weeks at least. Very good price.
Great product.
I have always used Mylee products and am more than happy with this Base and Top coat, nails last for two weeks with this gel polish.
Spot on!
Everything you expect from a nail gel. Great price. Quick delivery.
Fantastic top coat.
WOW! Amazing no wipe top coat! The nails look beautiful and glossy like never before. This improved version is great.
Questions?
Why are you running this promotion?
How can I use my coupon on Amazon?
Does this include free shipping?
What Are You Waiting For?