GET 50% OFF TODAY ONLY.
Get the popular natural supplement everyone's raving about to help reduce stress & anxiety and boost mood for 50% OFF AMAZON.COM TODAY ONLY. (Limit 2 Bottles Per Customer)

Works fast and also helps improve sleep so you feel well-rested and focused!

Includes FREE 2-day shipping with Amazon Prime and a 60-DAY MONEY-BACK GUARANTEE!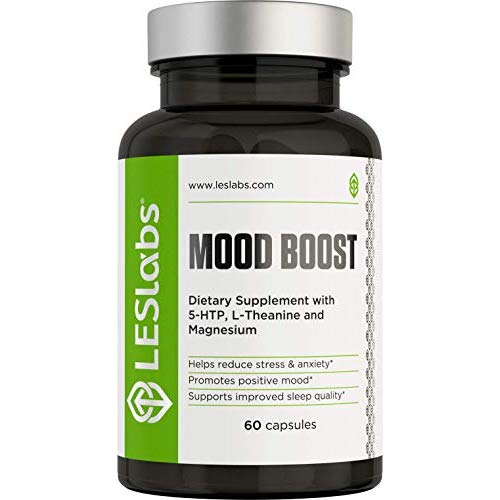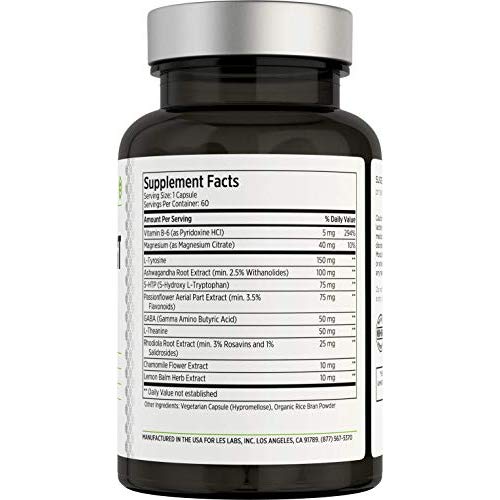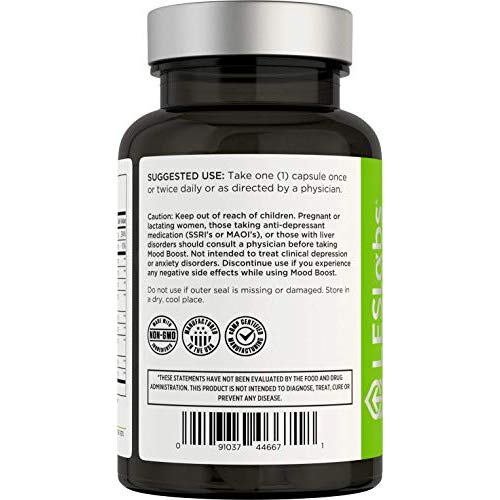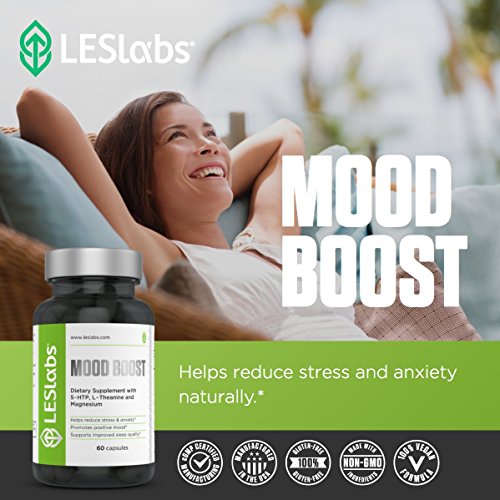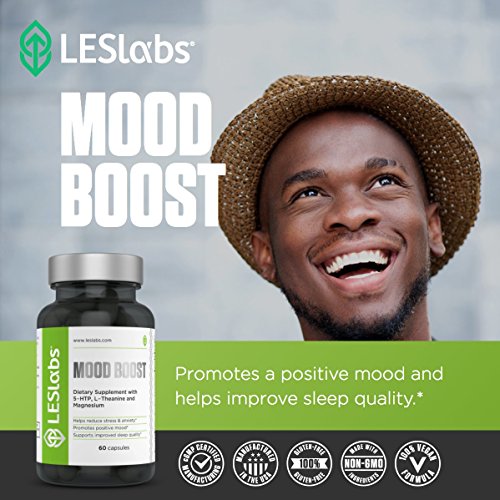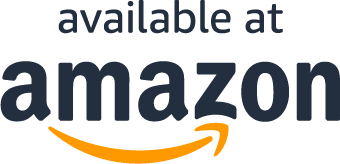 8
Coupons left
377
Coupons used
About the product
NATURAL CALMING MOOD SUPPLEMENT. Mood Boost's natural formula helps to provide stress and anxiety relief quickly.
PROMOTES POSITIVE MOOD. 5-HTP naturally promotes positive mood. L-Tyrosine and L-Theanine help to relieve stress and anxiety. GABA acts quickly to calm the mind and assists in mood support.
STRESS RELIEVING HERBAL BLEND. Passion flower, ashwagandha, rhodiola rosea, and chamomile extracts are packed into Mood Boost to help promote relaxation and the body's natural ability to cope with stress.
POWERFUL DRUG-FREE FORMULA. Mood Boost contains natural ingredients and herbal extracts.
100% MONEY-BACK GUARANTEE. Try Mood Boost and see how it works for you. All LES Labs supplements include a 60-day money-back guarantee - just contact LES Labs if you're not completely happy & healthy for a refund. Our supplements are manufactured in the USA with the highest-quality ingredients from around the world.
What Our Customers Are Saying
Improved state of mind
Been in a bad place mentally and emotionally past year so checked into something for my depression. Decided to try this after much research online and after a few weeks I've noticed a significant improvement in my mental state. Friends are noticing as well. What was 24/7 depression is now 3-4 hours a few days each week. HAPPY is back again. I'm glad I gave this a try.
Mood Boost
I am always skeptical about trying supplements that claim to improve anxiety, depression or sleep, and don't usually write reviews. I'm 55, and because of hormonal issues (fun stuff!), have been dealing with anxiety, mild depression and an overall feeling of being unmotivated about life. I've tried antidepressants in the past, and have not had good results. They just don't seem to work for me. It's been about two and a half weeks since starting Mood Boost, and I have noticed a big improvement! It took a little over a week for me to start feeling a difference. I am more even keeled, have more patience, (especially in my relationship) and there is a feeling of well being that hasn't been there in a while. I take one capsule in the morning with 500 mg. of 5HTP, and have also started taking 600 mg. of Ashwagandha at night, which really seems to be helping with my quality of sleep. I'm so glad that I gave this a try! Sometimes, it takes a combination of a few different things working together to feel a difference.
Very suprised!
Surprised I have been on and off psychotropic meds since I was in 4th grade (I'm 31). I always gave up because of the side effects and because they could never find a combo that worked for me. My depression has made me lose interest in everything I used to love over time, and my anxiety has just gotten worse. I always knew if I could just pull myself out of it and start being more active even if it's just keeping the house as clean and organized as I would like I would be happy. Day 5 of this supplement and I have already rearranged stuff in my house, started working out again, and I have the energy to be social and I'm not afraid to do so. It gives me mental motivation, not physical energy if that makes sense. Seriously, try it! I was seriously giving up that there was no hope for my brain but this seems to be working!
One word...CALM...ahhhh!
I've only been taking Mood Boost for a week, but I have to say that so far I'm really impressed! I suffer from anxiety, both social and general, and this actually gives me a sense of calm and relaxation very quickly after taking it. My breathing regulates and thoughts stop racing. My sleep quality has improved also. I haven't noticed any negative side effects other that it might make me a little sleepy during the day (not sure if I would be that way anyway and the relaxation makes it more noticeable), but I'll gladly take that over the misery of anxiety! Update: I've been taking it for 3 months now, one in the morning, one late afternoon. Sleepiness was a coincidence, I figured out. No related side effects. It has literally changed my life. My anxiety is practically gone. I feel much more calm and happy and able to handle daily stresses. My sleep has been consistently better since starting on Mood Boost as well. I sure hope they never discontinue this product, because my body needs this stuff! P.S.- for those interested in genetic causes, I'm +- for MTHFR C677 and +- for MAOB, thus the anxiety and mood issues. I am also being treated for adrenal fatigue and gut issues.
Keep calm, life is still good!
I've been taking this supplement for a week now and so far it is very good. I used to feel anxious when I get up in the morning with palpitations but not anymore. It's hard to sleep at night when fears beset your brain. I've been suffering from anxiety since perimenopause over 10 years ago. I took Xanax only as needed for fear of getting addicted and I don't like taking prescription meds if I can help it. Lately due to so much stress, my anxiety is in its high gear again so I did a research on Amazon for a good product for anxiety with good reviews. I can say that MoodBoost plus rest, focus on good thoughts and meditation make a very good formula to obtain calmness in life. I highly recommend it.
Game Changer!! This supplement helped my anxiety and sleep issues like no other
Game Changer!! This supplement helped my anxiety and sleep issues like no other. I was going thru a really rough time dealing with anxiety and panic attacks so after doing some research and trying different things with no results I looked on Amazon, found this product and decided to give it a try. Let me say it has been the best money I've ever spent, I'm taking it twice a day and helps me relax and within 30-45 minutes my anxiety is GONE! My sleep has also improved so much now I feel more rested and even helping me with my fibromyalgia pain. I have to mention along with the supplement I've made changes in my diet and I'm able to exercise again.
Questions?
Why are you running this promotion?
How can I use my coupon on Amazon?
Does this include free shipping?
What Are You Waiting For?