An Exclusive Offer For You
MulWark 242pc Assorted Standard & Mini Blade Car Fuses Set- 2A 3A 5A 7.5A 10A 15A 20A 25A 30A 35A 40A
$6.50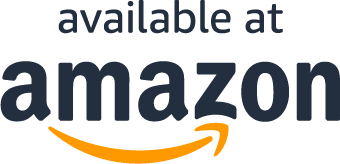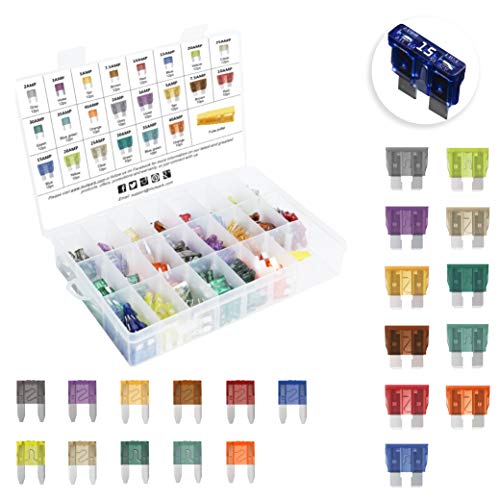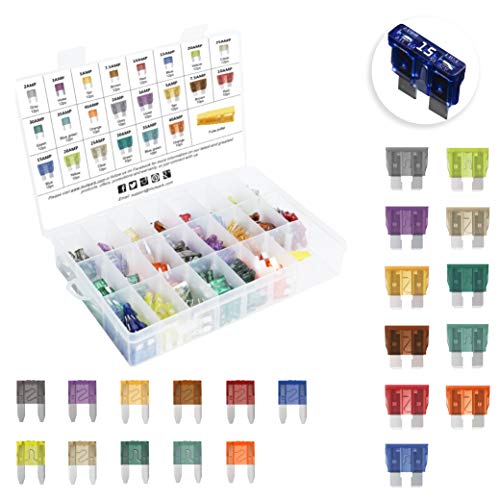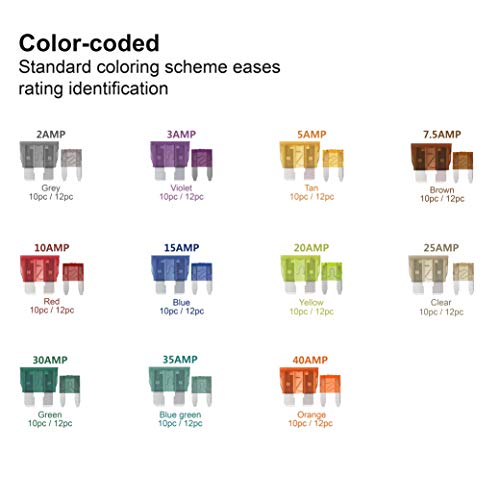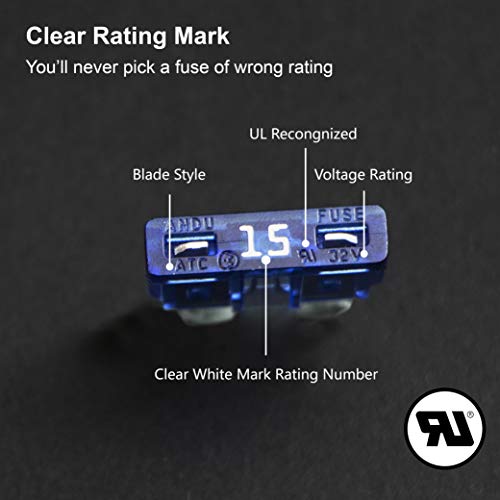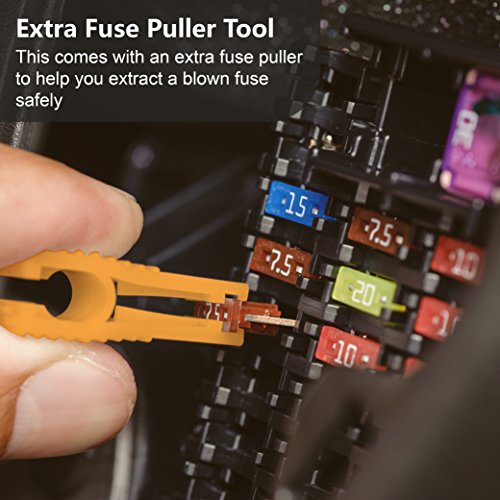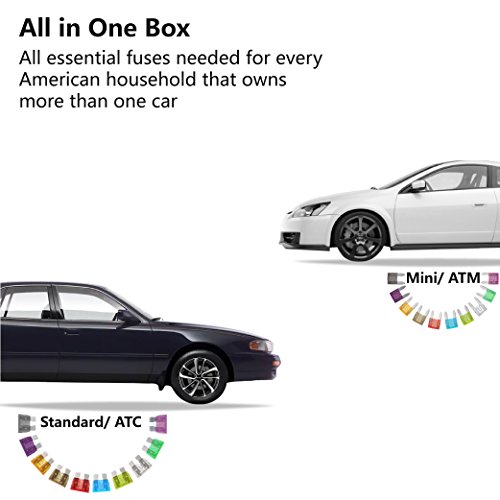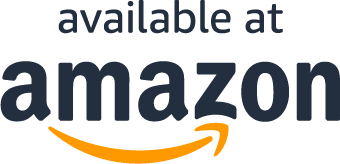 Read More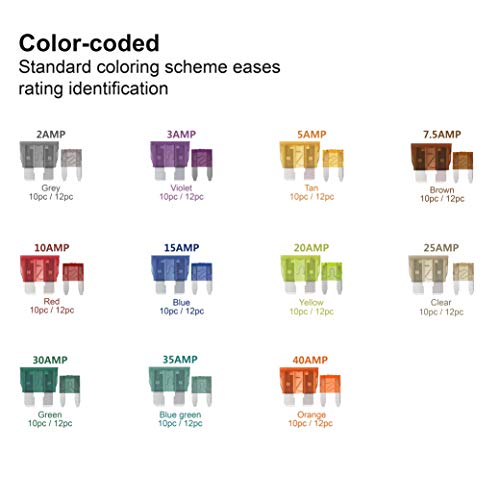 Why Choose MulWark Car Fuse Set?
🔥CONFIDENT & EASY INSTALLATION
These 32 Volt fast-acting replacement spade fuses protect your vehicles, farm machines and electrical device/ electrical gadgets from short circuit, overload etc. They can be easily identified by their color-coded plastic housings, and the 👍white mark amp rating figures💯 on the top

🔥CONVENIENT DETECTION
The plug-in blade fuses are made from transparent PES with zinc alloy inserts and transparent housings for viewing the fuse link status and quick detection of a blown fuse

🔥GREAT COMPATIBILITY
These assorted fuses are specifically designed for Cars, Trucks, SUVs, ATVs, UTVs, Camper RV, Motorcycles, Fleet, Golf Car, Boat, snowmobiles, and most general DC applications etc., covering such components as radio, light, turn signals, etc. This set comes with 132pcs small blade fuses and 110pcs standard blade fuses, all essential for every American household that owns more than one car.

🔥EXPLICIT DIAGRAM
A diagram inside the storage box case corresponds to every compartment with labels so you know what size each fuse is and where to get it in the box

🔥ALL SIZES YOU NEED
This plug-in replacement set contains a complete assortment of regular blade type fuses in 10 most commonly used ranges for cars and trucks, who can be mounted in fuse blocks, in-line fuse holders, or fuse clips.

What Are You Waiting For?
What Our Customers Are Saying
Good Assortment and Good Value
I have only actually needed to use one fuse since buying these but it worked and you get a lot for the money. Good purchase.
Good Quality and Great price
I needed a harder to find 7.5 amp fuse and found it in the package. Now I have a stash of many other sizes for future needs. The cost was about what I would have paid for the needed one alone. The quality is good and the print readable.
A must for your trailer or motorhome!
Purchased this to put in our 5th wheel. First trip out this last summer, used 2 fuses and helped out 2 other campers with this amazing stash of fuses! If you are out in the middle of no-where, up in the mountains, lake or canyon and need a fuse, you better have this little gem in your home away from home.
What Are You Waiting For?
Questions?
Why are you running this promotion?
How can I use my coupon on Amazon?
Does this include free shipping?
What Are You Waiting For?