An Exclusive Offer For You
Miusco 9" Lighted Makeup Vanity Mirror Pro, 5X + 10X Magnification, Ultra Bright HD Lighting System, Rechargable & Cordless, Touch Activated, Brush Stainless Steel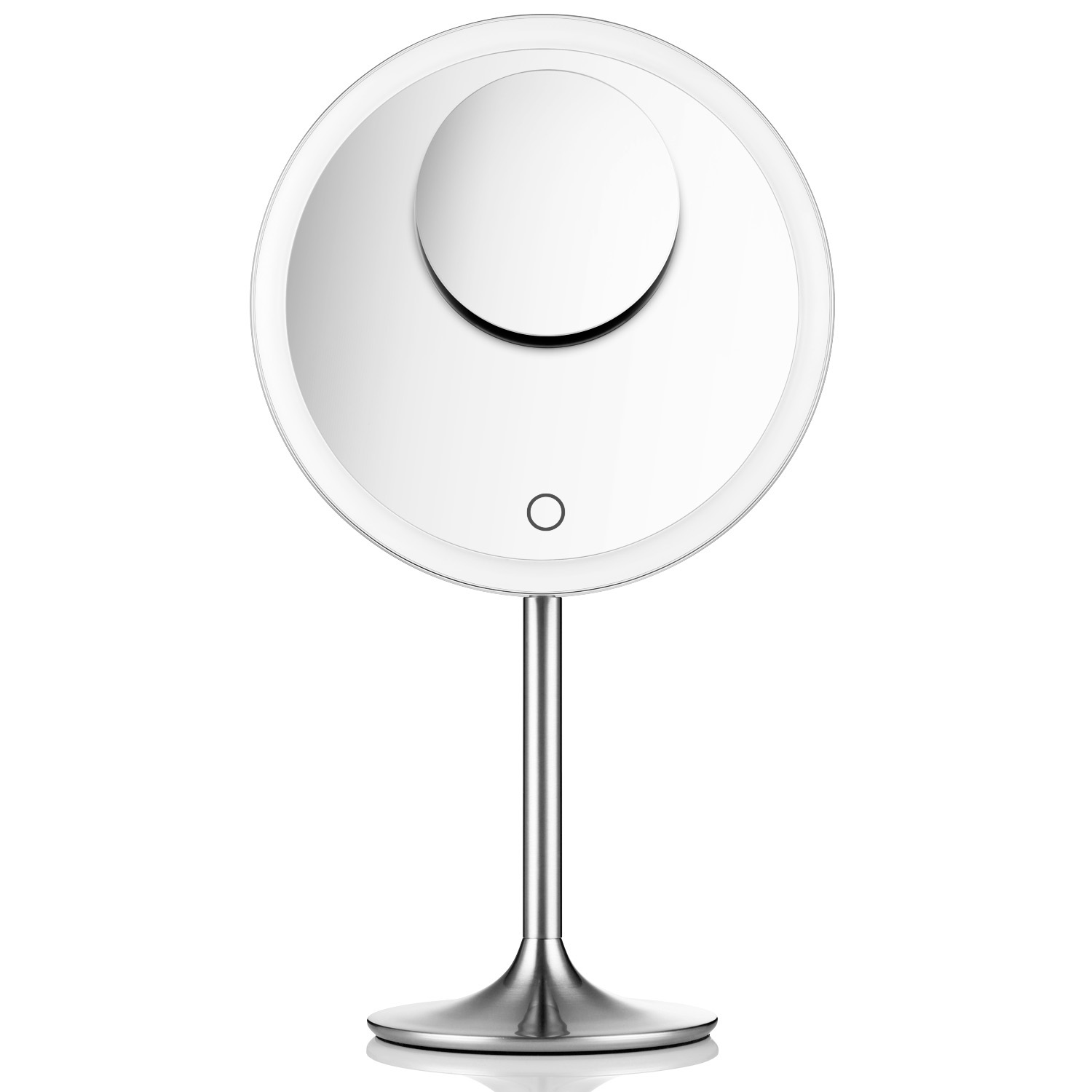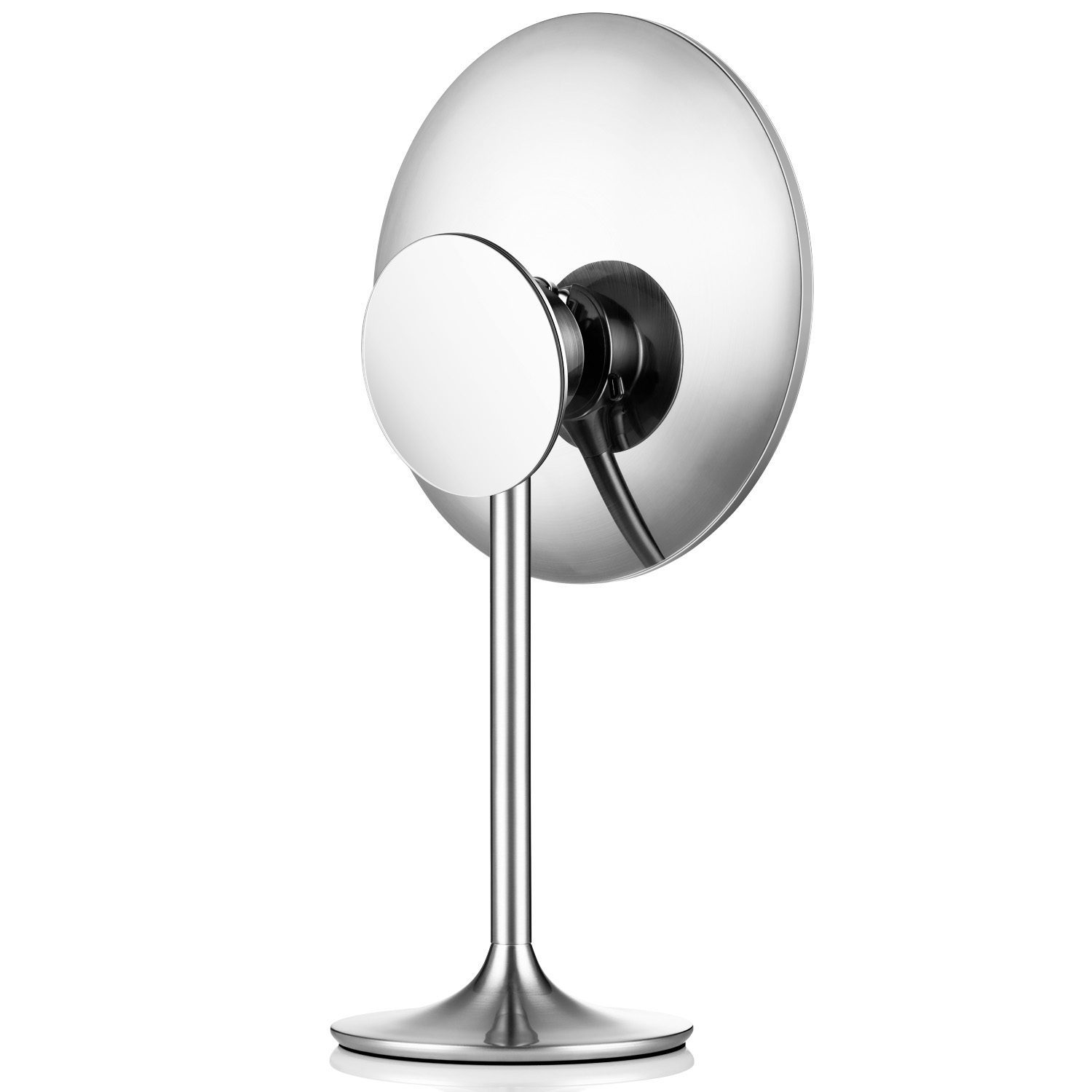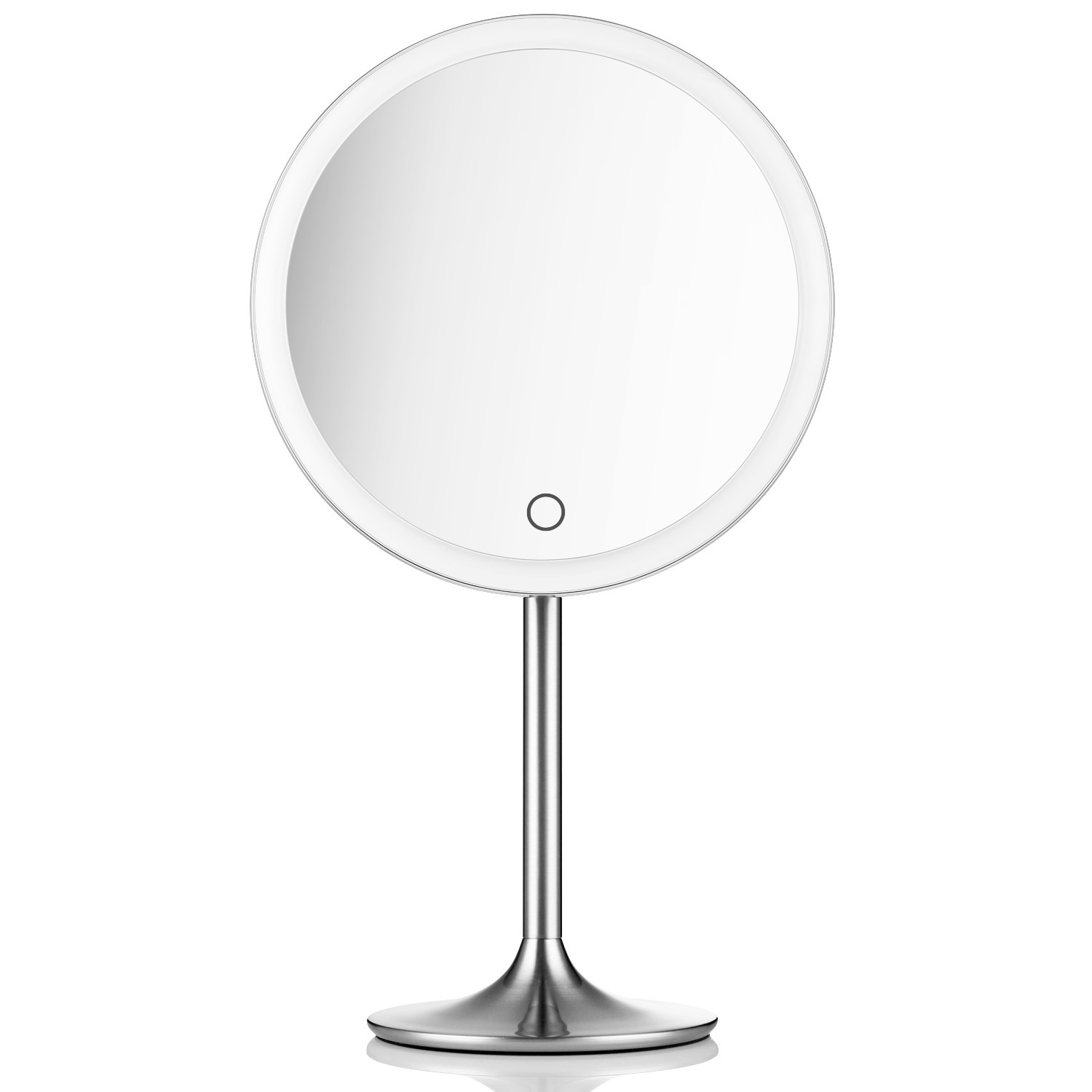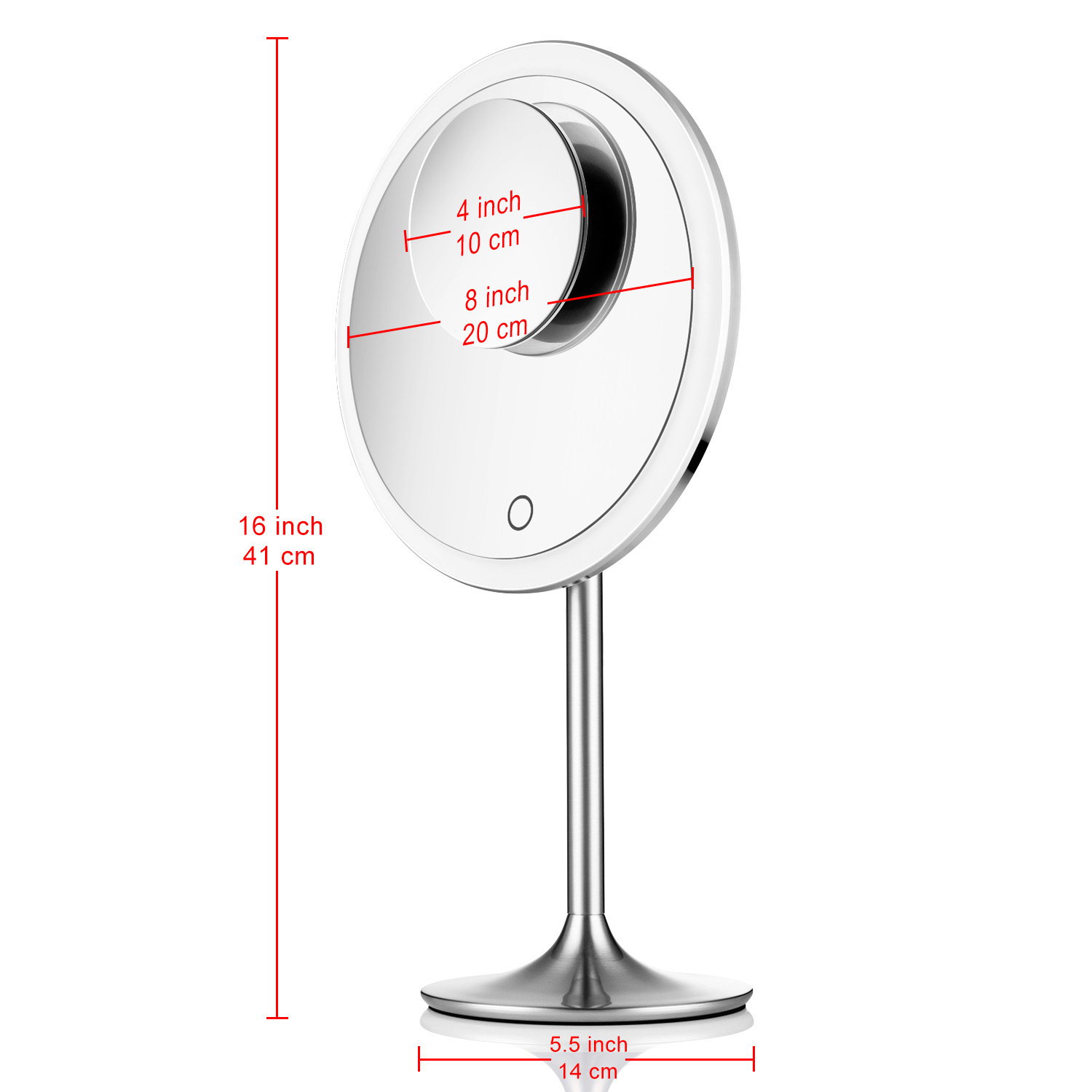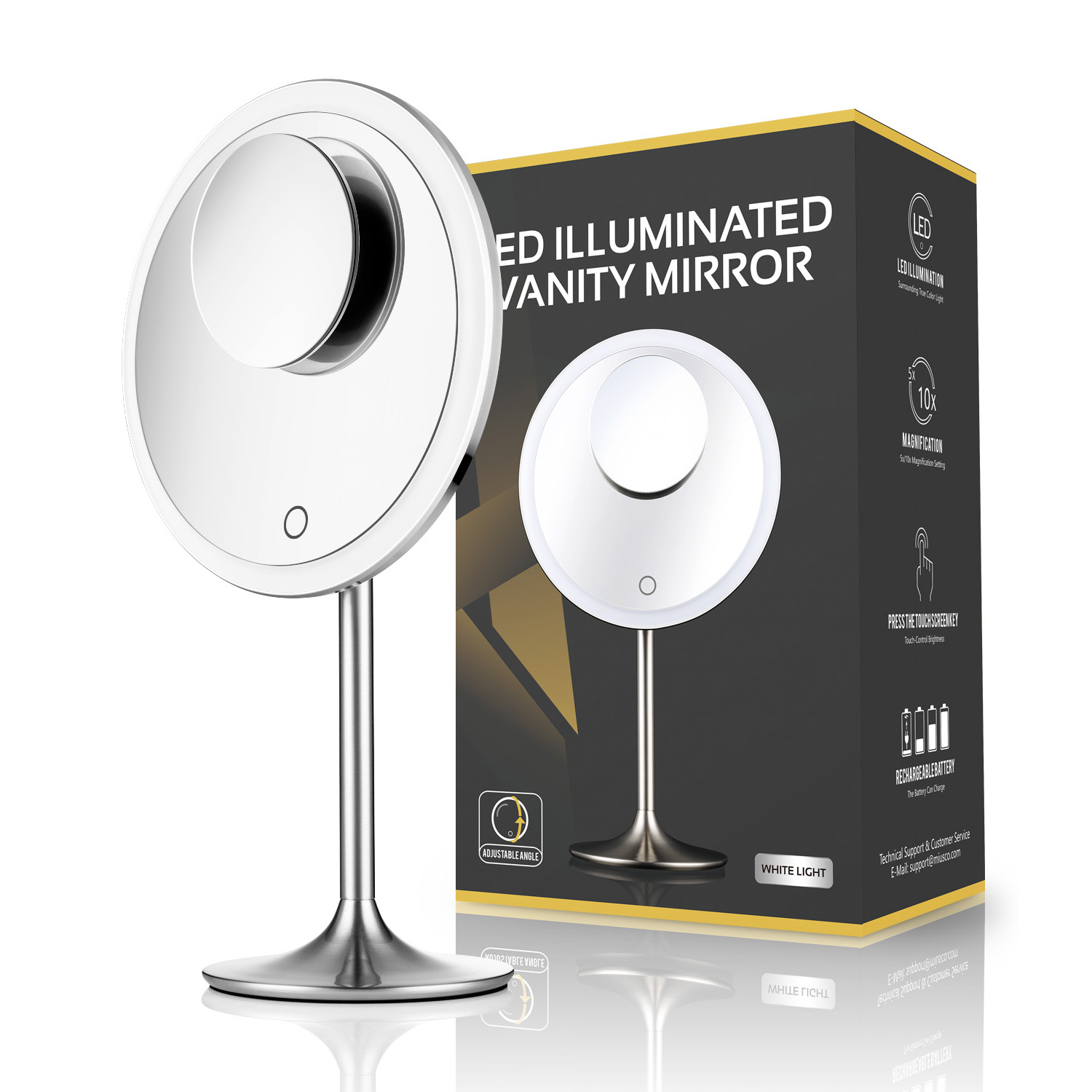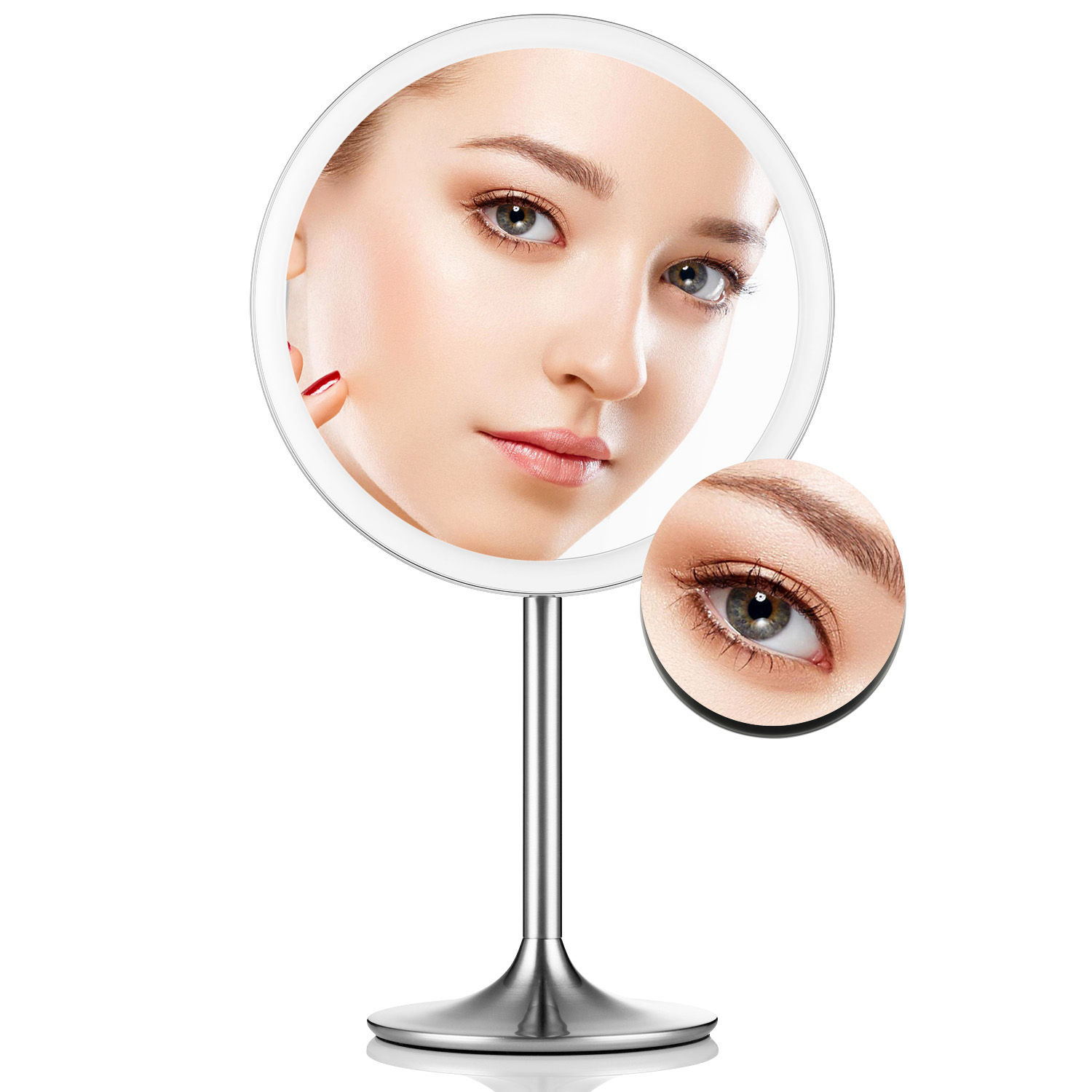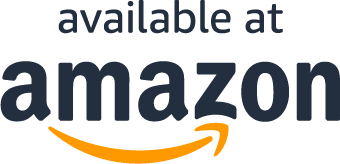 Product Detail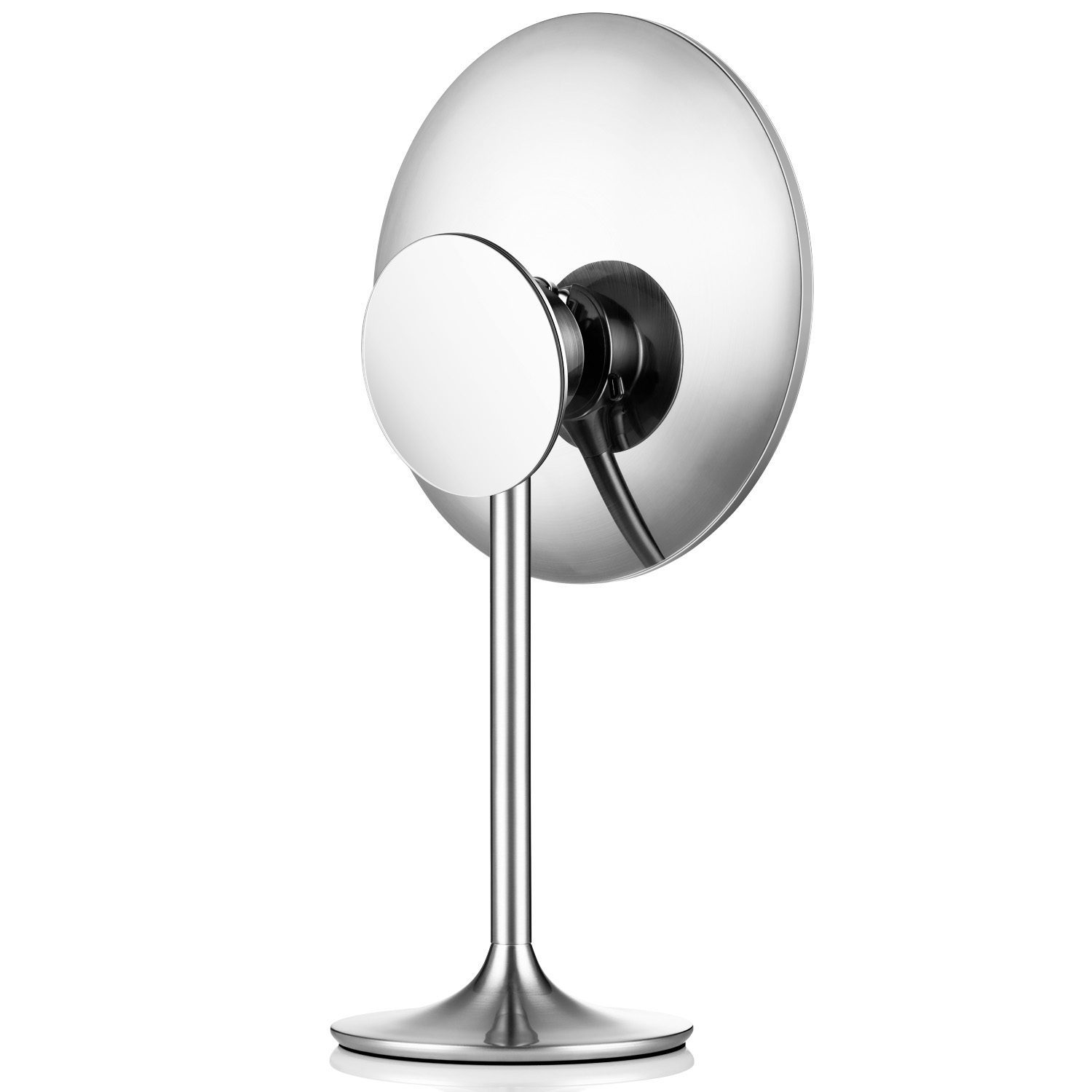 The brightest adjustable lighting system, using utral clear white light - the best light color for makeup.
5X magnification main mirror, magnetic 10X spot mirror can be attached to the front and back. Magnified mirror only.
Touch activated, one touch to turn lights on or off, hold it to adjust brightness.
Stylish brushed stainless steel finished. Weighted base for stablization.
Rechargeable, the mirror includes a USB charging cable ( without AC power adapter). It charges via a micro USB port.
What Our Customers Are Saying
Equal to or better than Simple Human Mirror
Think I like it better than simple human because I can fingerprint push a button right outside the mirror and cut it on and off. It'll stay on as long as I want. My simple human mirror gets annoying when your head gets out of range and cuts off.
Great Mirror For the Money!!
I wanted to buy the simplehuman mirror in the first place, but $250 is too expensive for me. So, when I found this mirror and decided to buy it instead of simplehuman. I just got it today, so I don't know how it will perform in the future, but this mirror is great. I looks stylish and the light is very bright(you can dim it down). And the small 10x mirror is very helpful for eyebrow tweezing. I am happy that I got this mirror!!women Update: I have it for more than a month now and I can say that this mirror is still performing great! The only thing that I wish it would have the battery indicator, so I know when to change it. I usually see that is not that bright anymore, so then charge it. But other than that, nothing to complain.
This mirror is actually brighter than me!
So, I had actually started processing my return for this mirror because I thought the light was too dim until I realized, duh...you have to hold the "button" to adjust the lighting & once you do, it's actually quite bright. Now, I love it. The mirror is actually brighter than me, lol! The small magnifying attachment is perfect & it's rather genius that you can attach it to the back when not in use. I also appreciate that it's cordless so that the cord doesn't fall into the sink like my old one did.
Amazing mirror, great customer service
LOVE the product. More importantly, when I followed up to ask if there was a replacement inner mirror (because I had dropped mine, by my own fault, and broken it) they said no - but that they would send me one for free. Amazing and courteous customer service, a delight, and will definitely be a Miusco customer again in the future. Mirror is BETTER than my much much pricier SimpleHuman Sensor Mirror
I've seen the light
I didn't realize I had issues seeing what I was doing during makeup application. This mirror has definitely changed my eyeshadow game. 5X magnification gives me an honest look at what my pores really look like, the smaller 10X sidekick was insulting, that little devil now lives in a drawer. In all honesty, I had the Simple Human mirror on my Christmas list but I am very happy that I saved my husband the extra money. Said savings has gone towards a skin spatula and now I'm on the hunt for a much needed miracle eye cream. Seriously though, this mirror gets the job done without the need to purchase the SH model. The light is bright and the mirror tilts to the desired angles to get in there and study all those imperfections. The base is solid and sturdy. Very impressed overall.
Questions?
Why are you running this promotion?
How can I use my coupon on Amazon?
Does this include free shipping?
What Are You Waiting For?