An Exclusive Offer For You
Master Culinary Multipurpose 5-blade Herb Scissors w/ "Longfinger" Cleaning Brush | Time-Saving Kitchen Shears Chop Herbs Fast |
$7.48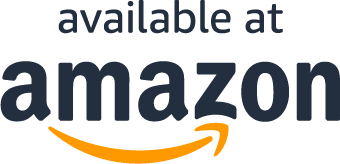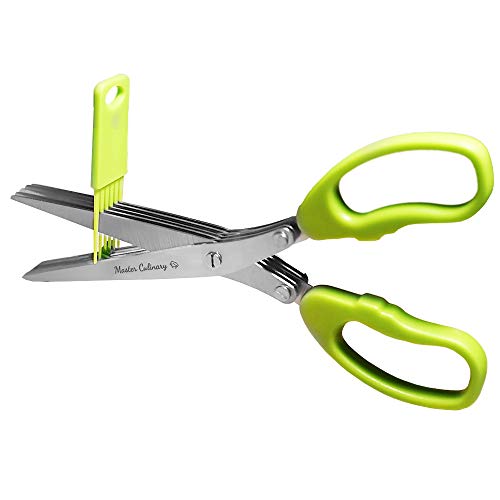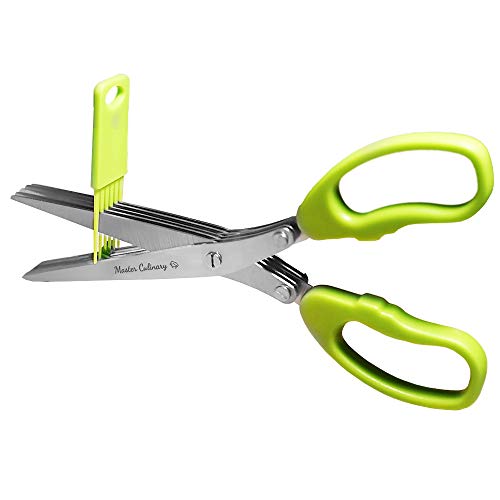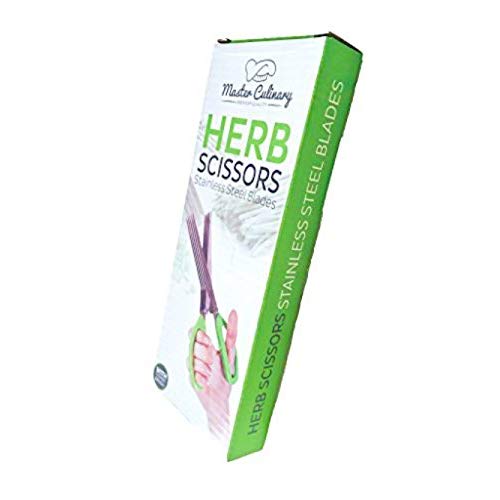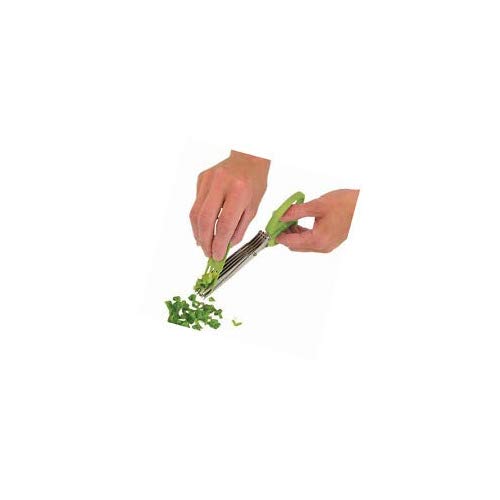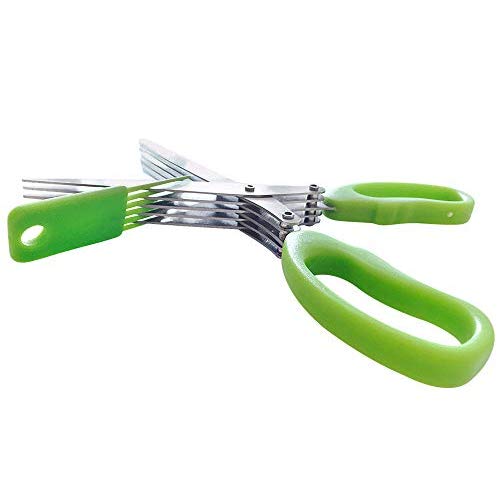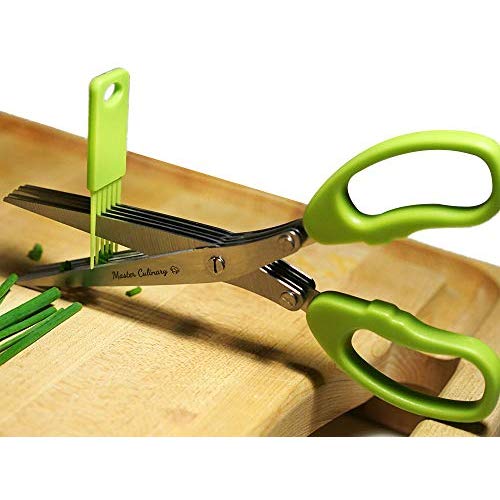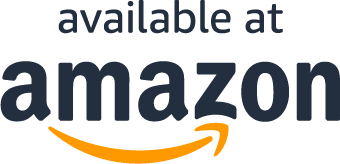 Read More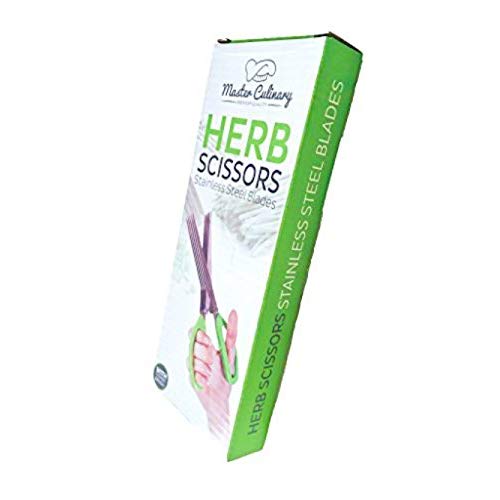 About the product
Master Culinary is the Brand to Trust
COOK HEALTHY IN A SNAP ✯ Cut Herbs with Five, Sharp, Three-inch Stainless Steel Blades shearing simultaneously

USE HERB SCISSORS FOR ARTS & CRAFTS ✯ Make gorgeous arts & crafts, shred paper at home or in the office, and/or make ticker tape
CLEAN UP EASILY ✯ Dishwasher Safe material comes with "Long-finger" Cleaning Brush that makes cleaning fast and easy
ERGONOMIC DESIGN ✯ Easy, non-slip grip comfortable for righties and lefties
FREE RECIPE eBOOK ✯ Prepare Healthy Food in Minutes and Clean Up in Seconds (better than a Head Chef)
What Are You Waiting For?
What Our Customers Are Saying
Great Product
When I originally saw these I thought they were ridiculous. What a waste of kitchen space and blah blah blah. Well let me tell you how much time it saves us! I make smoothies every single morning and now I just cut the kale and spinach with these and it blends so much easier! Also easier to chop cilantro and other spices for salsa. The little plastic cleaner piece is a must because the spices can get stuck in the blades, so don't loose it. Even with that, I love these!!!
Why did I wait to get these ??!
I gotta admit - these scissors are made by quality conscious individuals. They are very precise and are very sharp so they can cut even rosemary into fine little chips very easily. My herb grinder would make a sticky mush with the fresh herbs I've been trying these scissors on, but these scissors make nice little pieces that spread on toast or would blend in a dish very well. I should not have waited as long to get them - and I DO recommend an "herb stripper" to use with these !
Work very well to mince herbs
I make teas and extracts from home-grown herbs. These scissors are perfect for mincing large leaves. The little cleaning comb is essential to get all the pieces out. Be careful! They are very sharp and I cut myself running my thumb along the blades. But they need to be sharp to work well
Great asset in cutting fresh chives for cooking and salads.
Theses scissors are perfect for cutting chives, and that is how we use them. They're a big help for us in processing the chives that we grow. They do a very good job on parsley, as well. I'm glad we bought them. We also tried them on green onions and that was not a success for us.
What Are You Waiting For?
Questions?
Why are you running this promotion?
How can I use my coupon on Amazon?
Does this include free shipping?
What Are You Waiting For?