GET 50% OFF TODAY ONLY.
Get the popular natural supplement men are raving about to help boost male hormone production & support energy & performance for 50% OFF AMAZON.COM TODAY ONLY.

Completely natural formulation with natural ingredients shown to support male hormone production.

Includes FREE 2-day shipping with Amazon Prime and a 60-DAY MONEY-BACK GUARANTEE!

LIMIT 2 BOTTLES PER CUSTOMER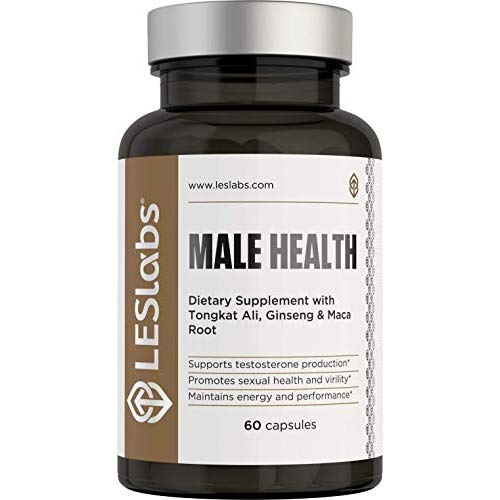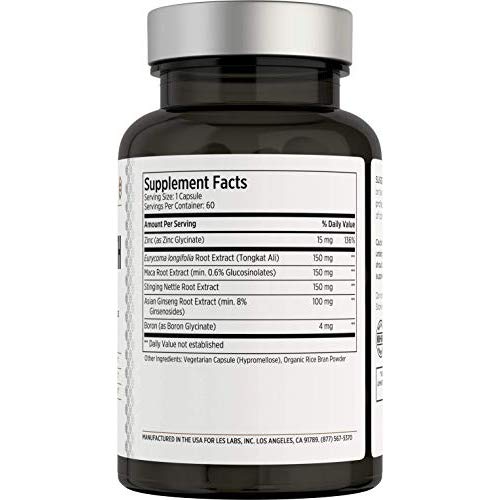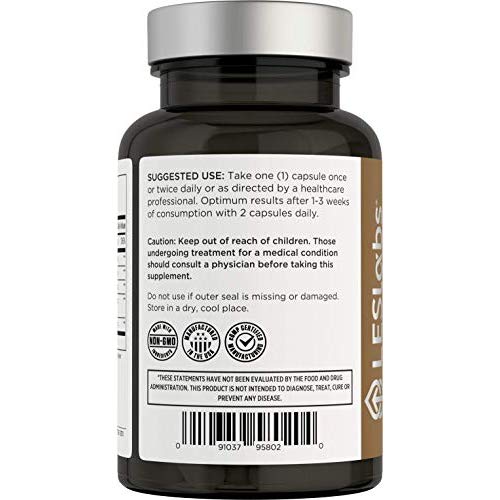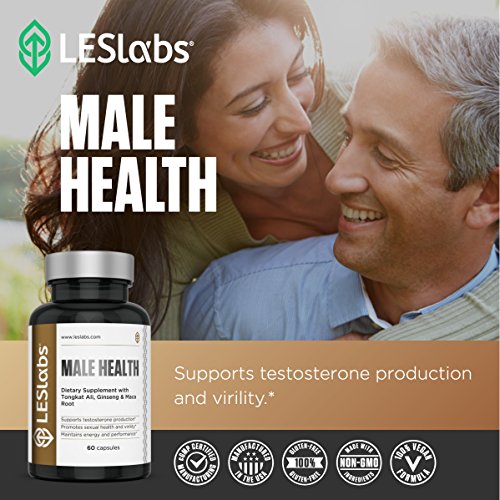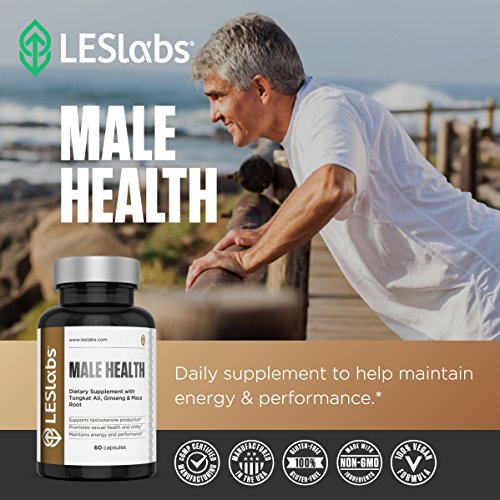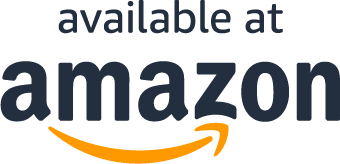 14
Coupons left
3856
Coupons used
About the product
SUPPORTS TESTOSTERONE PRODUCTION. Powerful herbal extracts and amino acids (including eurycoma longifolia extract) support testosterone production and healthy male hormone levels.
PROMOTES STRENGTH AND VIRILITY. L-Citrulline, nettle root and maca root extracts promote general health and virility.
MAINTAINS ENERGY LEVELS & PERFORMANCE. Natural supplement designed to assist in maintaining healthy energy levels, performance, and endurance.
NATURAL FORMULA DESIGNED FOR HEALTHY ADULT MEN. Specifically formulated to help balance hormone levels and promote overall well-being in healthy adult men.
1 CAPSULE DAILY. Suggested use of 1 capsule daily for testosterone production or as recommended by a healthcare professional.
What Our Customers Are Saying
Male Health gets it done!
Excellent product! This is the third time I have reordered. Better than any product I have tried, and I've tried all the supplements that claim to boost your energy and performance.
I am 58 years old and pretty healthy. I workout and eat a mostly vegetarian ...
I am 58 years old and pretty healthy. I workout and eat a mostly vegetarian and healthy diet. Nonetheless, I have found over the last years that my sex drive has steadily diminished, and my erections have been less than firm. I've tried a couple of natural supplements, but they seemed to do little or nothing. Since taking this product, I've noticed a significant improvement in both my sex drive and my ability to get and sustain a firm erection. My wife and I have gone from having sex once or twice per month to 2 times per week. I don't like the idea of taking drugs, but was starting to think about trying Viagra or Cialis, despite their awful side effects. Now, I will continued to take it.
Works for me
I like this stuff. I have tried various other herbal testosterone boosters, Tribulus Terrestris, and I definitely get more of a workout boost from this... by far. Both weightlifting and heavybag/martial arts workout.
Five Stars
Better than an Rx - no nasty side effects; more energy, better sleep- better overall well-being.
Excellent Supplement
I was having doubts after 2 weeks but by the beginning of the 3rd week of taking 2 a day, I began to notice a dramatic increase in energy level. So far the male health supplement is living up to the hype.
Great product
This product works as described. I started seeing positive results within 5 days with increased energy and labido.
Questions?
Why are you running this promotion?
How can I use my coupon on Amazon?
Does this include free shipping?
What Are You Waiting For?