GET 50% OFF TODAY ONLY.
Get the popular natural supplement everyone's raving about to support healthy liver function and boost glutathione production for 50% OFF AMAZON.COM TODAY ONLY. (Limit 2 Bottles Per Customer)

Powerful formula with natural ingredients works fast to cleanse and detoxify.

Includes FREE 2-day shipping with Amazon Prime and a 60-DAY MONEY-BACK GUARANTEE!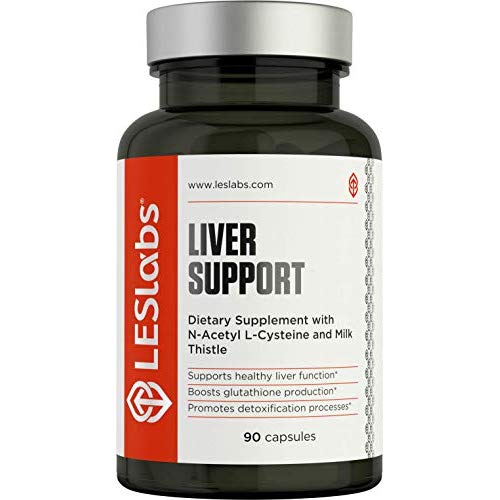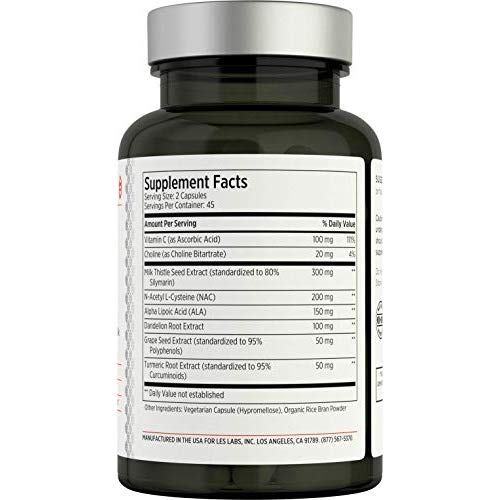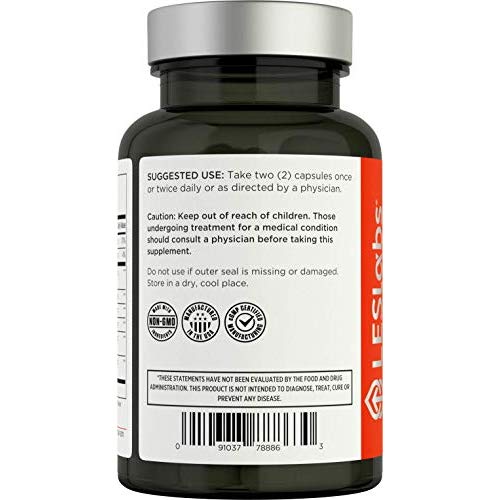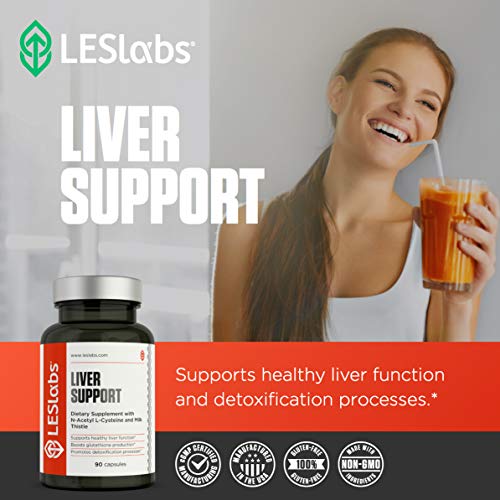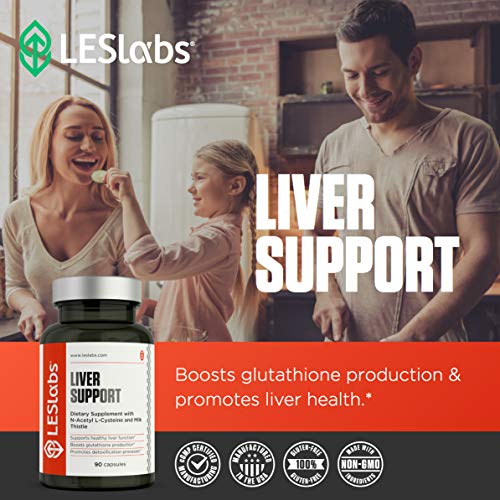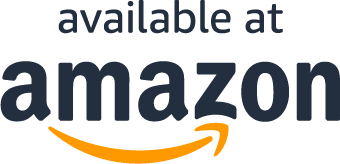 5
Coupons left
411
Coupons used
About the product
NATURAL FORMULA SUPPORTS HEALTHY LIVER FUNCTION. Specifically formulated to support liver health and function.
PROMOTES GLUTATHIONE PRODUCTION. Liver support formula including N-Acetyl L-Cysteine to promote glutathione production.
PROMOTES DETOXIFICATION PROCESSES. Natural ingredients including alpha lipoic acid and choline help support detoxification processes.
POWERFUL HERBAL EXTRACTS. Milk thistle, dandelion and grape seed extracts provide antioxidant and hepatoprotective properties.
100% MONEY-BACK GUARANTEE. Try Liver Support and see how it works for you. All LES Labs supplements include a 60-day money-back guarantee - just contact LES Labs if you're not completely happy & healthy for a refund. Our supplements are manufactured in the USA with the highest-quality ingredients from around the world.
What Our Customers Are Saying
Great supplement
Decided to try this because the lab results showed my liver results were not that good. I've been taking lots of medications which was contributing to the readings. After 6 months of taking liver support my results are stable which makes me and the doctor very happy. Will continue taking it.
... I purchased this product to find something OTC to recommend for patients with liver dysfunction especially from NSAIDS and .
I am a Physician first off I purchased this product to find something OTC to recommend for patients with liver dysfunction especially from NSAIDS and tylenol known as NAPQI metabolites. This product passed the test felt more energy on the product, thus it does seem to help foster Glutathione production, preventing metabolic acidosis.
Works, brought numbers back down.
Took a little bit to notice the changes.. but it brought my ALT/AST numbers down into almost normal range. Was on a statin for high cholesterol and it did some work on my liver. Taking that is not really a choice but adding this seems to have helped quite a bit.
Numbers are DOWN
I have fatty liver disease - non alcohol and my last set of numbers were in the low 70's - which is not good. After using the supplement for 30 days - I had my blood drawn and my numbers were at 22. 22 can you believe it... I am thrilled and will continue to use the supplement.Thank you
THIS REALLY DOES WORK
I was diagnosed with Fatty Liver Disease 2 years ago. My doctor had an ultrasound of my liver done with diagnosis of fatty liver Disease. I started taking this supplement, 3 at bedtime, and a few months later scheduled a private lab done to see if this was improving and I did see improvement. My Alk Phosphatase, ALT & AST were highly elevated and previous history had been normal. Every time since then when I have had an annual Metabolic Panel done these have gone down, down, but not normal. THE ONE DONE RECENTLY showed AST as normal, ALT still a little elevated and Alk Phosphatase still High but has gone down significantly. I AM VERY PLEASED WITH THIS MEDICATION.
Les Lab Liver Support
Long story short. I was diagnosed with fatty liver disease last 11/16. I found out about this product in 12/16, I ordered the product and tried it for a couple of months. I went back to the gastroenterologist this month and the last blood test that I took recently, the results said my liver wasn't elevated anymore so I didn't have to a biopsy. I still continue to take this supplement because it works. I was not disappointed. The money is worth it.
Questions?
Why are you running this promotion?
How can I use my coupon on Amazon?
Does this include free shipping?
What Are You Waiting For?