An Exclusive Offer For You
Lavazza Super Crema Whole Bean Coffee Blend, Medium Espresso Roast, 2.2 Pound (Pack of 1)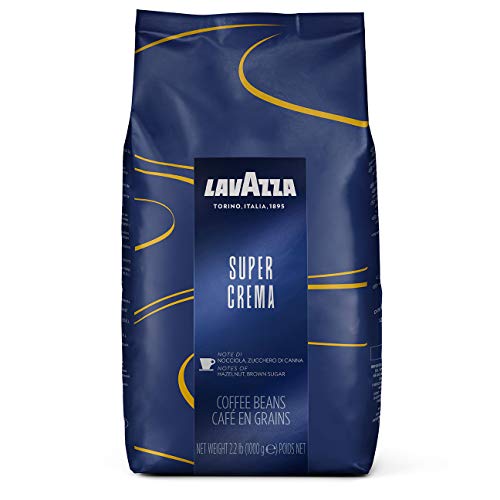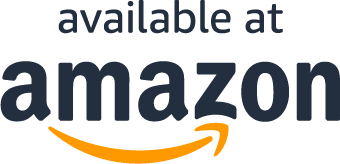 10
Coupons left
40
Coupons used
About the product
One 2.2 pound bag of Lavazza Super Crema Italian whole coffee beans
Mild and creamy medium espresso roast with notes of hazelnuts and brown sugar
Blended and roasted in Italy
Best used with espresso machine
Produced in a nut-free facility center, Contains only coffee
What Our Customers Are Saying
A lesson about coffee and Lavazza to understand the review.
THE BOTTOM LINE: Gran Crema is an EXCELLENT blend of coffee to make cappuccinos and lattes, producing an incredibly velvety crema. The espresso drinker who prefers a stronger taste and full body will also certainly enjoy this roast blend.Tastes: If everyone had the same tastes and liked the same things, there would only be one coffee in the world. Finding the "perfect" coffee is a personal decision tailored by your own taste and likes, and even then, many times you want to have something different or change, therefore in finding YOUR perfect coffee, it depends on your present tastes and moods at that one particular moment in time...which can change. My best advice is follow your feelings and have a try at different things to find NOT what you like, but what you DEFINITELY do not like. And most certainly do not buy or force yourself to like something, because others do like it or love it. Buy for you, not for them.Coffee basics: 2 types of beans. Arabica, which have a smoother taste in general but have lighter body and make less crema, and Robusto, which make more crema and have a stronger taste and body but carry more bitterness. Plants are grown in warmer climates all around the globe, and each place yields beans with distinct flavors regardless of the same bean used. The roasting of the coffee, different machines, water quality and grind quality also add to these differences. Tamping (espresso styles) and amount of coffee makes a very minimal difference compared to all the other factors, and everyone gets the hang of it with practice (i.e. no need to focus so much on pressures and exact weight and times). WHAT IS MOST IMPORTANT: the WATER!, the quality of the coffee, the right grind for the style you are making (finer for espresso and Turkish, coarser for other styles), and a good machine for that style, which is NOT synonymous with expensive (stove tops are not). You get these 4 things right, and all the other factors won't matter much, and you will have an excellent coffee every time. The water here where I live is horrible, and so was my coffee, so I had to spend quite a lot on a filtration system for the water.Italian coffee: Our preferred styles are espresso, cappuccino, and latte (it really means milk and the original Italian name is caffè e latte, but we have dropped the "e" over time) and all are served hot. In Italy, flavors/things added to these styles are only found in places where tourists are (i.e. no creams, cinnamon, iced, etc) and most Italians do not even consider or have heard of adding anything else, other than sugar. In Italian bars (this is what we call coffee shops in Italy and why they're called baristas) ALL coffee is a blend of arabica and robusta, making them versatile. ALL bars in Italy also use whole milk, typically what we call lunga conservazione which stores at room temperature until opened (hence less refrigeration storing space needed). You might find places that use more than just whole milk in tourist areas, but is not a certainty. Whole milk froths better than other milk. Coffee is quite important in Italy, so much that the price of coffee is strictly regulated and has been, long before the owners of Starbucks were even born.Lavazza: Most sold coffee brand in Italy. Lavazza makes 2 lines of coffee geared to the preferred Italian styles, one for home use, and one commercial, but each and every one of them is different from each other and any coffee in the home line is totally different from any one in the commercial line. The home line consists of:1. Qualità Oro - 100% Arabica beans from a blend of Central America and African highlands. Medium roast.2. Qualità Rossa - 70% Brasilian arabica and 30% African robusta. Medium roast.3. Gran Aroma - 60% arabica and 40% robusta. All Brasilian. Medium roast.4. Gran Crema - 40% South America arabica and 60% Southeast Asia robusta. Dark roast.5. Crema e Aroma - 30% South America arabica and 70% African robusta. Medium roast.Qualità Rossa is the most readily available in Italy and hence the less expensive and most used/sold in Italy also. Qualità Oro is aimed at espresso style, Gran Crema is aimed at cappuccino and latte styles, with Gran Bar and Qualità Rossa being more versatile. Qualità Rossa seems to most to have a balance IN TASTE (smooth vs. strong) between arabica and robusta. The entire Lavazza home line is excellent Italian roast espresso coffee but is best to stick Gran Crema (mixing) and Qualità Oro (straight) for what they're geared for, and in the proper use you will find the correct taste, smoothness, and next to no bitterness, if any at all. They are all superb for use in the right manner and none of them are oily.About me: I definitely do not like bitter or oily coffee (all coffee is oily per se, but I do not like coffee that has a distinct film of oil on top, which you can see at an angle and which is typically bitter coffee). I prefer cappuccinos and "lattes", but regardless I like a strong taste and therefore use Gran Crema, but I do enjoy espresso also so I do use Gran Aroma, which still has enough strong taste for my cappuccinos and lattes. My family in Italy in general prefer espressos and use Qualità Oro, but also use Qualità Rossa (much much less). You will only see me at Starbucks in case of dire emergency, which translates to 3 times in 20 years (once after an 18 hour travel marathon in planes). I'm not even mentioning any other coffee places. I use a Gaggia at home and drink tea while I travel. My entire family owns Gaggias. Not because we're married to the brand, but because we have tried plenty others, but Gaggias last us much better than the rest. My mother's must be at least 30 years old. However, one glance at her stove top will convince you it was around before Metusela.Anecdote: I was quite entertained when I learned about the craziness to obsess over tamping pressures, weighing, and stopwatches. Out of curiosity on a British espresso machine that uses no electricity or stove (but you have to have boiling water so you need it anyway), I found a video of this American guy showing the ROK coffee maker which was totally obsessed with this and I learned that it was quite common. I told my mother, who laughed, and shared it at the local bar in her neighborhood the next morning. The barista (our friend) had to call me at 4 a.m. my time (it's ok, mamma has been doing it all these years). He almost didn't believe me. I had to send him youtube links, including the ROK guy. He asked "Are they crazy? People believe we use scales and stopwatches at the bars?" About tamping he said it's common sense. It has to be compact enough so that you get the flavor out of the coffee, but not too compact that breaks the pump on the machine.
Questions?
Why are you running this promotion?
How can I use my coupon on Amazon?
Does this include free shipping?
What Are You Waiting For?