An Exclusive Offer For You
ASUS Republic of Gamers 17.3" Laptop with Windows 10 - Copper Silver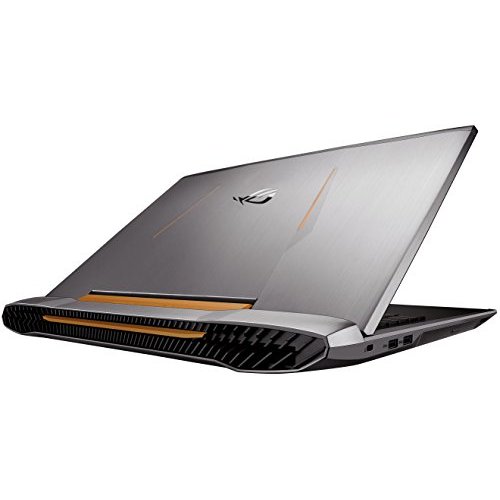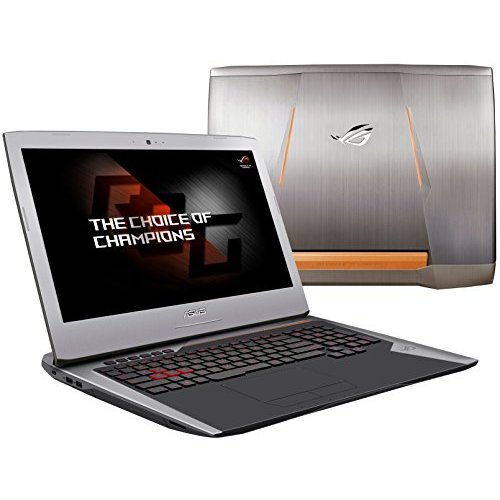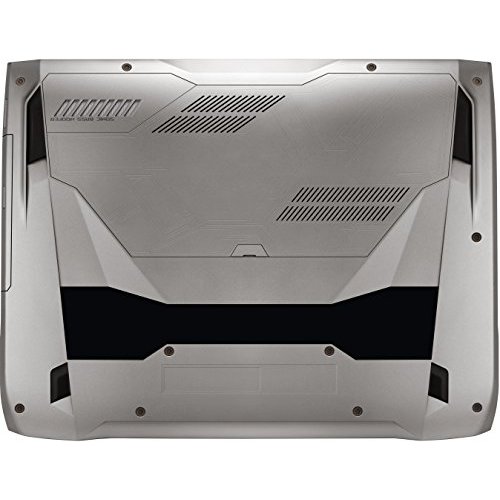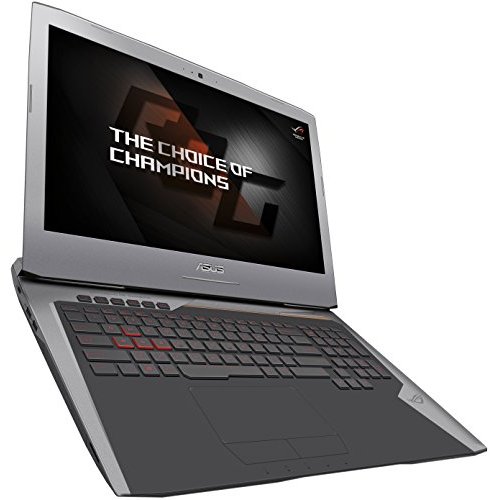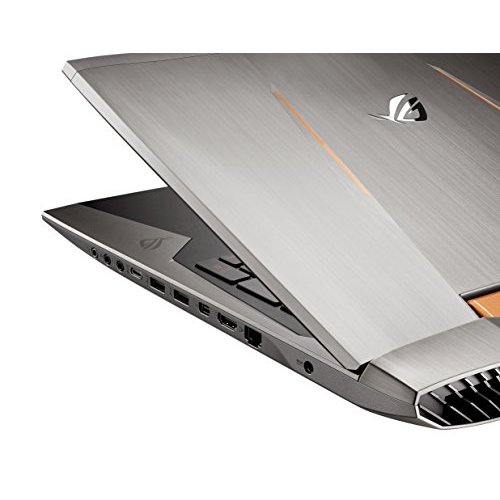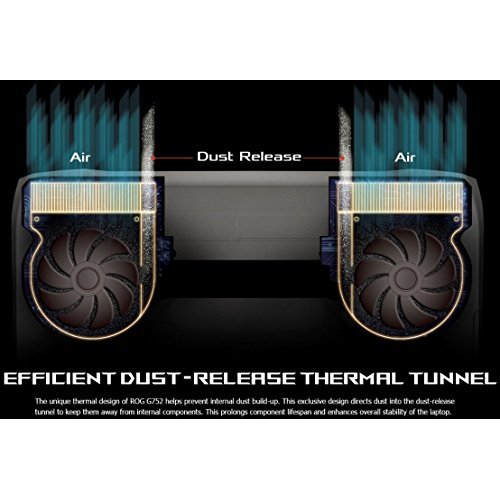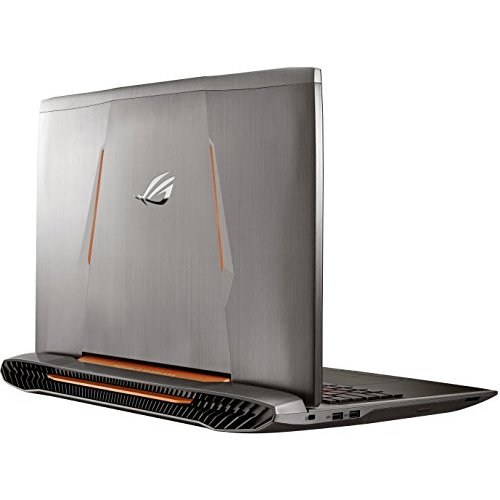 About the product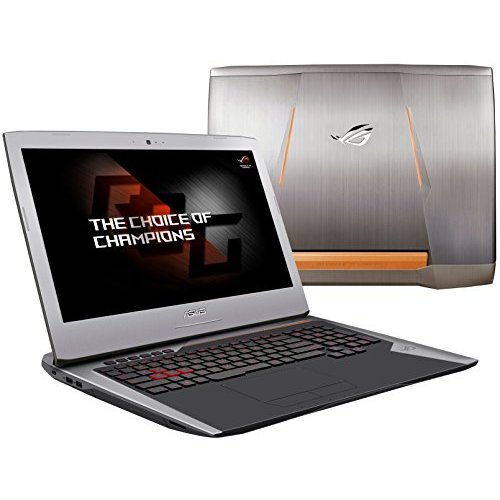 Intel Core i7 2.6 GHz
16 GB
1000 GB 7200 rpm Hard Drive, 128 GB Solid-State Drive
17.3-Inch Screen, NVIDIA GTX970M 3GB GDDR5
Windows 10
What Our Customers Are Saying
Yes its expensive, any laptop that will last for years and blow your socks off will be expensive
https://www.amazon.ca/ASUS-Republic-Gamers-Laptop-Windows/dp/B01578ZN0Q/ref=sr_1_1?ie=UTF8&qid=1470927595&sr=8-1&keywords=asus+g752 My review is not intended to give you all manner of wow numbers and whiz bang details, this is about real life usage of a top notch laptop coming from a regular quasi geek. ASUS and I have a long history, my first ASUS laptop was the G1, after that I've used several new generations/version of their ROG laptops. I always chose the ROG LT's over their business models not because I'm a hard core gamer but rather because I run some fairly graphics intensive programs and the higher end video cards ASUS uses have always allowed me to run these programs without hangs or crashes. I've never had one out of the 6 ASUS laptops crater on me, I killed a couple but this was my fault, things like coffee in the keyboard, or leaving it where small family members whilst playing WWF end up slamming into them. What ever happened to cops and robbers? My latest model is the G752, exact machine listed here, there are a few different versions with various options available. The laptop previous to the 752 was thee afore mentioned machine that didn't survive an attempted body slam and dontchaknowit, I was off on a road trip the next day and desperately needed a LT so I had to purchase locally rather than through Amazon. What I like about ASUS laptops is pretty much everything. They always look great, fit and finish has always been top notch, displays are bright and clear. Keyboards always feel good, mouse pads that just work and excellent cooling that keeps components running for years. For me the G752 was a culmination of all the good things they have brought us thus far and I really enjoy the machine. I used to run a PC at home as well as a laptop, with the G752's capabilities being superior to the PC I've switched to doing everything on the laptop, it's that good. Every ASUS laptop I've had used NVidia graphics cards, I know there are many ATI/AMD fans out there and I've had AMI cards in PC's that have worked well but NVidia simply seems to be better at supporting various graphics intensive programs than ATI/AMD cards. I won't get into all manner of bench marking here, that's not why I'm writing this review. Always searching for a few extra frames per second and over clocking just isn't my thing, it's a never ending quest that can drive you mad as next week something that costs $20 more will come out that out performs what you have today tenfold, this is the nature of technology. I'm more concerned about the value I get for the money I spend today and how well what I buy will still work in three years' time, not next week. That said the ROG Gaming Canter allows you overclock if you so wish. ASUS laptops always look great and this one is no exception. I like the silver/copper dual tone sleek presentation. The top has optional light bars that accent the ridges running next to the ROG emblem and you have the option to either have these on or off by using the "ASUS ROG Gaming Center" control panel. When you open the lid the cool looks are there again with a frame that runs around and accentuates the keyboard. The mouse pad is huge compared to virtually every other laptop I've seen as are the two buttons, great for us big fisted guys. The keyboard itself has a nice feel and key travel is good, you know you've used a key even though there is a soft stop when they hit bottom. Along the top left hand corner are six buttons, five that can be configured through the ASUS MacroKey interface for various profiles that gamers love to use. The very left hand button brings up the ASUS/NVidia Shadow play interface for game recording or streaming. The ASUS ROG Gaming Centre control panel also allows gamers to turn on or off the Hot Zone lighting, this keeps the left hand keys most used for gaming backlit while turning off the back lighting to all other keys. A nice touch. For you gamers, ASUS has included an application called "ROG Game First" which allows you to control your network traffic thereby giving priority to game data, latency kills and ASUS knows it. For keeping your machine running at peak performance, they have always done a great job of making driver and BIOS updates easy to get. You can get the included software to do it for you or if you prefer to be more a part of the process you can search and download from ASUS. Their support site is well laid out, I know as I have been using it for years. What I really like and appreciate with this laptop is the ability to have three hard drives in the machine at once. There is on standard 2 1/2 inch bay that holds the included 1 TB drive. The other two are NVME PCIe 3.0X4 SSD slots that take up what has traditionally been the second 2 1/2 inch HD slot in ASUS laptops. By using the new NVMe SSD drives they can fit in two rather than one and have room to spare. The machine comes with a 128 GB drive for the OS. This wasn't enough capacity so I quickly changed it up for a SAMSUNG 512 GB NVMe PCIe 3.0X4 SSD drive (https://www.amazon.ca/Samsung-MZ-V5P512BW-512GB-2280-3-0X4/dp/B01639694M/ref=sr_1_fkmr0_2?ie=UTF8&qid=1470952212&sr=8-2-fkmr0&keywords=sansidk+nvme) and added another one of these for the second drive in the additional slot. Now here's the cool part, the machines BIOS will allow you to set these drives up in a RAID 1 configuration. Having the peace of mind that if one of these drives crashes your machine will still boot because of the RAID configuration will let a lot of people who use laptops for work get a good night's rest, especially if there are times when you can't run a traditional backup. These drive are fast, transferring files between the two drives (I didn't set up RAID in my machine) results in transfer rates of 1.2 GB/s (see image below) which other than showing how fast these drives and mother board are doesn't really mean anything in a normal day and the machine is plenty fast as it is, I just include it as an indication of how fast these machines can handle internal tasks, in other words multi task, well that and it still impresses me. I do a little bit of gaming and so far the GEFORCE 970m hasn't had any problems keeping up, BF4, GW2, CRYSIS 3, SW Battlefront, and OverWatch. Frame rates are better than decent, colours great, no screen lag, just an all-around solid graphics card. CAD programs run smooth and running multiple SQL server data bases while designing in Visual studio with several other tasks running in the background seem to have little effect on the i7. All of this performance doesn't come without some heat that needs to be removed and again this is where ASUS laptops lead the pack. With the G752 you get separate heat sink/fan combinations for CPU and GPU whereas most of the competition in this ball park double up the heat sink duty and then run a single fan. Double fans does not mean double the noise, in fact I have rarely heard the fans running. When operating on battery I have found that I get a good deal of operating time. Again, it doesn't have the life of a tablet but with all this has going on two hours or so running BF4 is decent. In battery saver mode working on lesser graphics demanding projects it can very between 3 and 4 hours which I find satisfactory. One thing I would like to see on this and other ASUS machines is the ability to change the colour of keyboard backlighting. The red colour is ok but I still prefer white as these old eyes now seem to have problems with red lighting. The only laptop I could find that had this feature when I purchased this machine was one or two MSI machines which for me weren't an option. Friends of mine are MSI fans but spend near as much time repairing as enjoying the laptops. This is no light weight laptop, literally this thing is heavy but if you want tablet performance and a small display then a tablet is probably a better fit. If you want horse power with a 17 inch display that looks awesome and can take the place of a regular desktop PC then one of these jewels is the answer. If you will need to pack this around I would suggest getting a good case, one of the ASUS 17 inch cases would be my choice. I have one of these from a previous 17 inch ASUS where it was included with the machine and this thing has seen tens of thousands of miles and is still in great shape so again, you'll spend a little more but you get something that lasts for years, just like the ASUS laptops.
Such a beautiful laptop
Pros: - Such a beautiful laptop inside and out. - The vents look badass and the screen is beautiful. - I find the sound is amazing, especially when you use the included Sonic Suite software. - So far it's run everything on high or ultra. Con: - Extremely large, much larger than other 17 inch laptops and at least 1/5 of the laptop sticks out of my laptop back which is made for 17-inch laptops. There's like a one-inch bezel around the circumference of the screen which adds extra bulk. - Very heavy, I was expecting a heavy laptop but with the size and weight combined, this isn't something you buy for portability. If you're looking for a gaming laptop, this is definitely the one. If you have very little space is your house or need something that you will sometimes need to move around, get this. If you have some room at home or don't plan to move this too much, just get a desktop for the same price and better specs.
Five Stars
Satisfied, fast delivery and very good computer, totally worth the price
Amazing Gaming Laptop
So far the Asus ROG G752VT-DH72 is a Beast. It is a quality gaming device and beats the MSI equivalents. I am extremely happy with the purchase. The keyboard and track pad are comfortable, minimal bloatware, the sound is great, quiet fans, tactile keys, good keyboard backlight, it can play pretty much every game on the market right now on ultra settings without much FPS drop off. The only downsides of this laptop is the weight and the battery life; it is massive, but needs to be for the excellent cooling system it has. It feels like it weighs about 9-10 pounds and will require a decent tote or carry case. The battery life drains fast when gaming without the charger, it will last around 2 hours. However this is easily overlooked as the laptop isn't really something you want to be running around with. And with all of the other great aspects this ROG is probably the best gaming notebook you can get for the price point.
Beautiful Computer
The laptop is unexpected quiet and cool. The display is very clear. Except that I have to manually close the two opened ports, I have no complain.
Excellent laptop
This laptop is awesome. Its design is very beautiful for gamers. I satisfied the customer service and the shipping. Thanks for everything.
Questions?
Why are you running this promotion?
How can I use my coupon on Amazon?
Does this include free shipping?
What Are You Waiting For?