An Exclusive Offer For You
The Razer Blade Gaming Laptop 14" Full HD IPS Display, Intel 7th Gen Core i7-7700HQ, 16GB RAM, 256GB PCIe SSD, GeForce GTX 1060 (6GB GDDR5 VRAM), VR Ready, Ultra Thin and Light Aluminum Chassis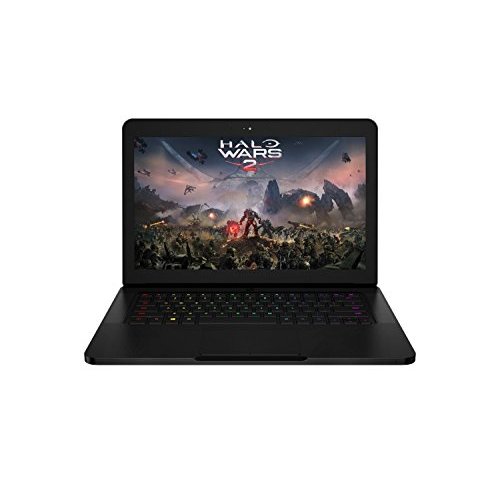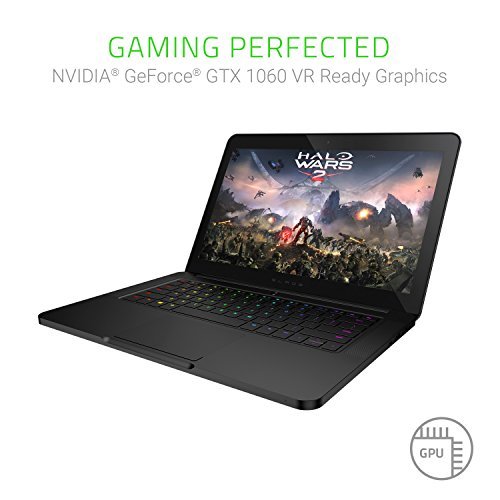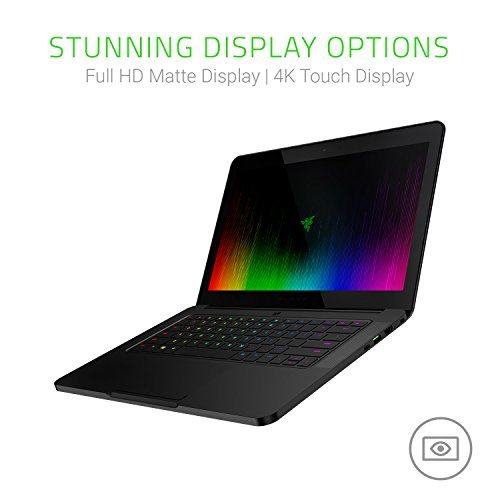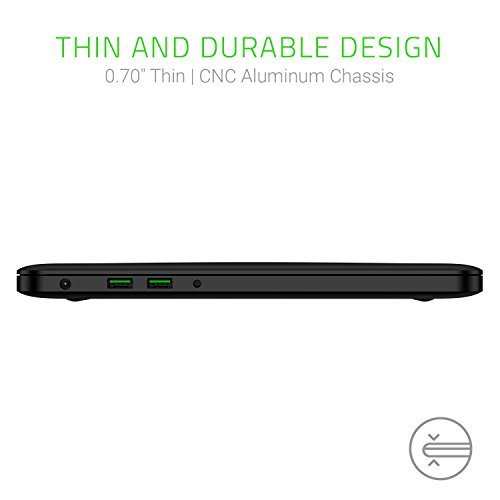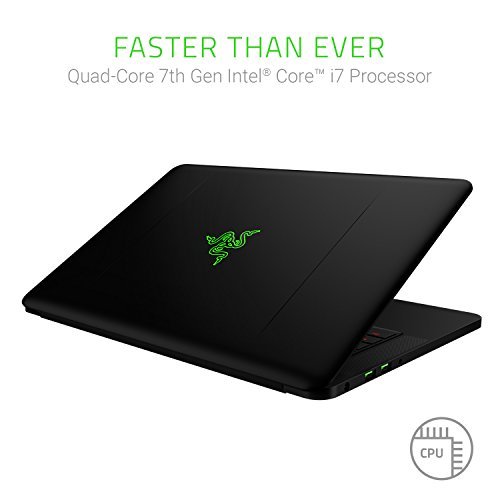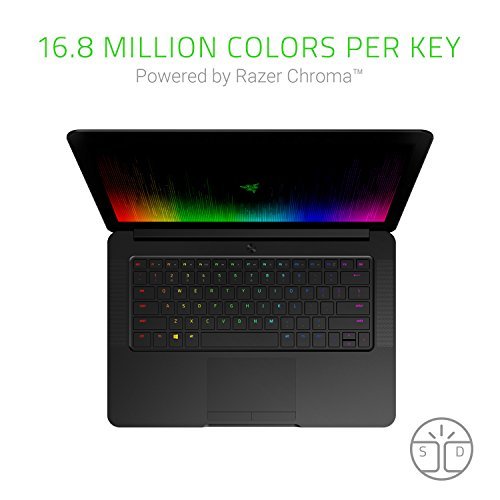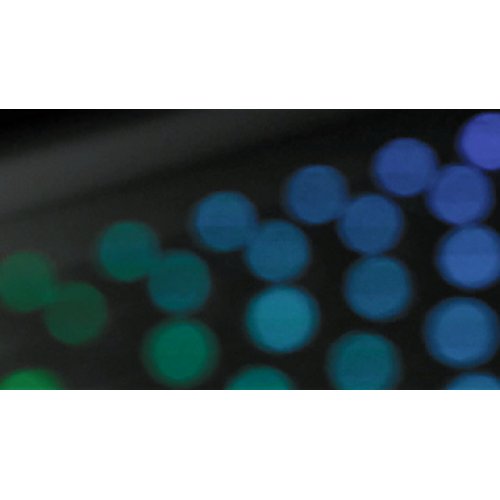 $1,500.00
Was:

$1,899.99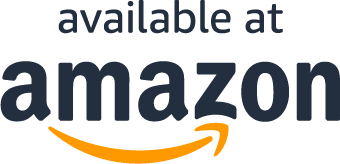 About the product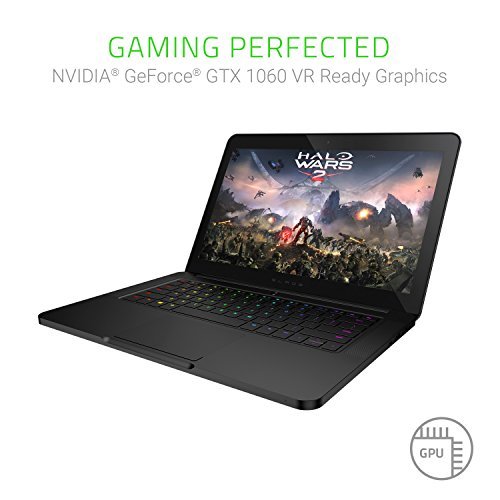 'The Razer Blade is one of the world's most advanced gaming notebook with Chroma anti-ghosting keyboard and killer wireless AC
The Razer Blade is equpped with everything you may need with Thunderbolt, USB, and DisplayPort over USB-C
NOTE: Check User Manual on Technical Specification for Trouble Shooting Steps before us
sadsa
-asdasd
asdasdas-asdasd


What Our Customers Are Saying
Fantastic laptop, don't accept backlight bleed
'Went through two exchanges with Amazon before receiving a perfect one. There are QC issues with this laptop (2017 FHD model) concerning backlight bleed, dead pixels, warped chassis, and loose LCD bezel at the bottom of the screen. Potential buyers should know that Razer uses two LCD suppliers in the 2017 Full HD Blade. AU Optronics and LG. Every unit I've tried (from other retailers aside from Amazon) that used the AUO panel had a combination of dead pixels, dust specs, bad backlight bleed, and a heavy green / yellow tint out of the box. This is par for the course for anything AUO, same issues plague their high refresh gaming IPS monitors. In fairness, my replacemenaksjdhkajshdkjasd'aksjhdaskjdt had an LG screen and one half of the screen was a different hue than the other half, really distracting and I returned it. My 3rd and current Blade also has an LG screen and it is completely perfect. Zero backlight bleed. I experience no throttling or overheating during stress testing; all 4 CPU cores stay at 3.4ghz turbo clock when under load at the same time. A slight undervolt on the CPU makes temperatures even cooler which is great. The biggest perk of this 2017 version compared to earlier iterations is that both fans turn completely OFF during idle or office type use. The fans don't spin at lowest rpm as some people mistakenly state on forums, they are completely off and the laptop is dead silent as a result. When doing office work in power saving mode at 50% brightness I easily get 6+ hours of battery life. Incredible for such a powerful laptop. When you get a good one, I feel the Blade is the most versatile thin and light laptop on the market given its looks, size, build quality, ports, and performance. When you get a good one this laptop is no doubt 5/5 stars and worth every dollar if you value power and performance in a really good looking small package. Don't put up with a horrible AUO panel if you receive one. You are lucky if you receive a defect free AUO Blade. This is a $2000 laptop and I demand quality components. ***Update 4/15/2017*** For those of you who don't like the Killer wireless card it is very easy to replace it with an Intel card instead. I replaced mine with an Intel 8260 card. Download the Intel 8260 drivers and remove Killer drivers before swapping the cards. All you need is a quality T5 screwdriver, pop off the bottom cover and replace the WiFi card. Be sure to re-attach the two wires onto the Intel card, they should snap into place when done properly. Replace bottom cover, done. My ping times on my home WiFi network are down to 1-3ms. ***Update 5/3/2017*** If you are having issues with the Windows 10 creators update (random sleep mode, BSOD, odd glitching) there are a couple of things you should try. First and foremost update the nVidia graphics drivers to the most recent. The newest ones address some potential issues. Second if you have a Samsung SSD (which all of the Blades ship with so far) download the Samsung NVMe driver from the Samsung website and install it over the standard Microsoft driver. Since doing these updates I've had zero stability issues. Also I undervolt my CPU -.100mV and it has worked out great. When running OCCT benchmark my CPU core max is 80 degrees. Considering the size and thinness of the Blade, this is fantastic. It also slightly boosted GPU benchmark performance, perhaps due to more power headroom. ***Update 8/4/2017*** Blade is still running as good as new and I've had zero issues. Successfully modded my BIOS to unlock the voltage so that I can undervolt through the BIOS and not software. Also disabled PCI-E ASPM which allows the GPU to perform as it should.
It does sound like a jet taking when it's under a significant load ...
This thing works perfectly for VR. I took my laptop and my VR stuff out to my garage and had a game night and it works very well. It does sound like a jet taking when it's under a significant load but that's okay for me as I don't use it all that often.
The best
The thinnest gaming laptop that has an amazing battery life!!
Skeptical about the price, but was oh so worth it.
Best laptop I've ever owned. Definitely a nice premium feel you don't find most other places.
Best compact gaming station
Awesome machine and does all recent titles over 60fps with all settings on
Questions?
Why are you running this promotion?
How can I use my coupon on Amazon?
Does this include free shipping?
What Are You Waiting For?