Exclusive Offer For You
Take an extra 30% off discounted price of $49.95!

100% Natural Bamboo Cheese Board and Cutlery Set with Slide-out Drawer by Home Euphoria . Serving Tray for Wine, Crackers, Charcuterie. Perfect for Christmas, Wedding & Housewarming Gifts.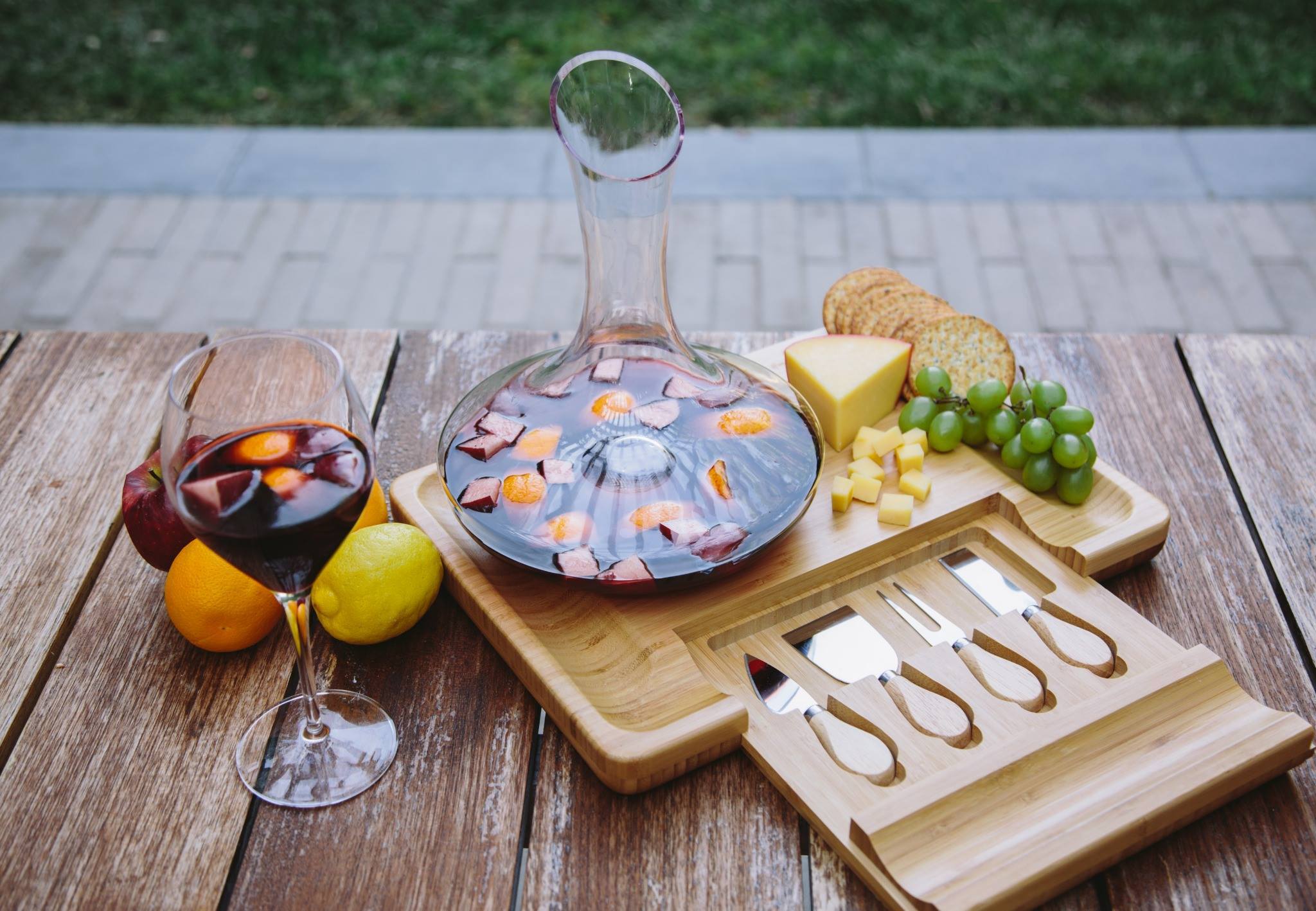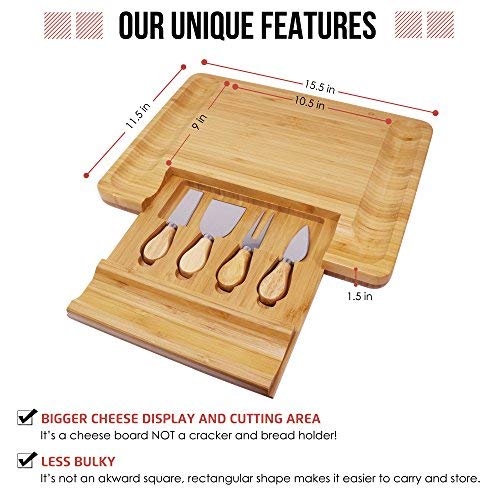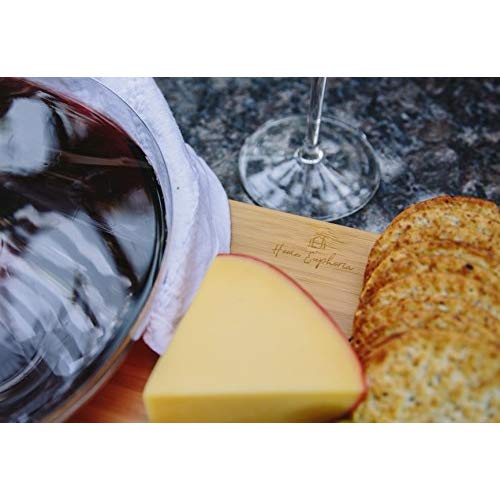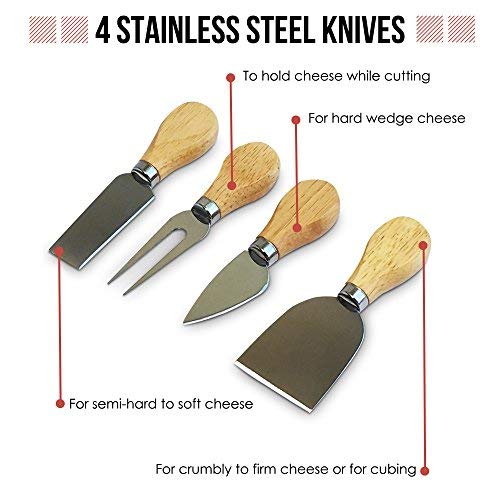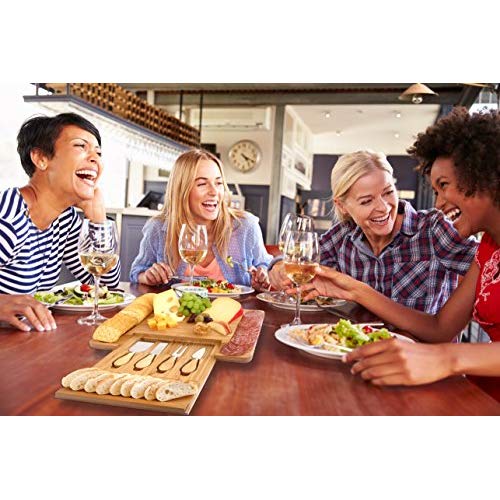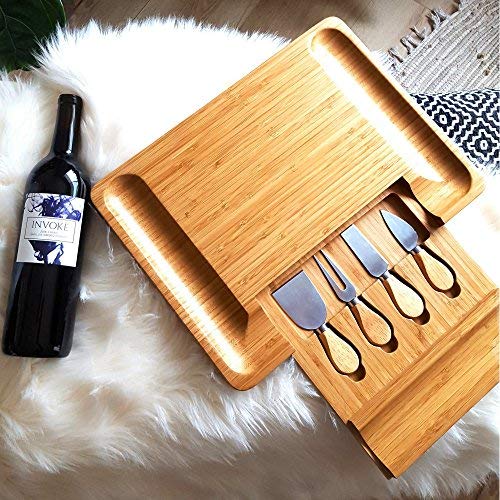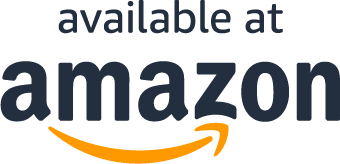 END OF SUMMER SALE!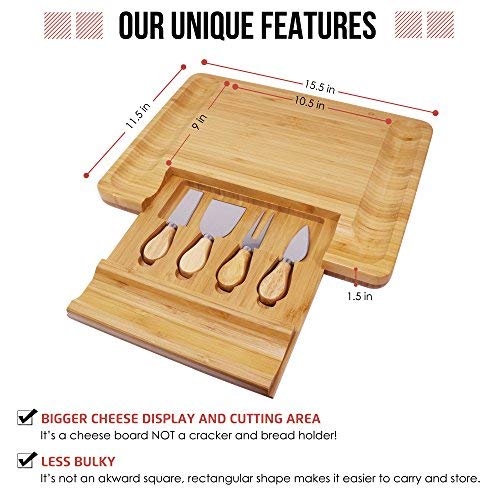 Make sure this fits by entering your model number.
💯 100% BAMBOO: Our cheese board is eco-friendly, chemical-free, and an elegant addition to your entertaining essentials with its warm finish and wood grain. Nothing elevates a gathering more than a beautiful cheese board. Tailor-made for mingling and conversation, a delicious assortment of cheeses, paired with just the right foods, provides a feast for the eyes as well as the palate. Use it for dinner parties, picnics, girl's night, game night, date night, wine tastings and holiday festivities.
👍 BEVELED RIM & HIDDEN DRAWER: What's unique about our cheese board is that it features a hidden slide-out cutlery drawer and a beveled serving rim to hold your crackers, bread, fruits, nuts or charcuterie. Quickly access the recessed stainless steel knives with matching easy-grip bamboo handles. No more scrambling around for your knives or dealing with washing different plates or boards. It's compact, easy to clean and store. You can stay organized and never lose a knife again!
✅ SPACIOUS & MULTI-PURPOSE DESIGN: Easily slice, cut, and serve multiple fine cheeses and charcuterie delicacies on the extra-large bamboo display board, which measures 15.5 x 11.5 x 1.5 inches. Our design allows you to be creative, it's varied surface will add depth and dimension to your food presentation. Unleash your inner foodie- serve fruit, sushi, steaks or even desserts! We even provide you a FREE E-book on how to make the perfect cheese board.
🎁 PERFECT GIFT SET: Give the Home Euphoria 100% Natural Bamboo Cheese Board as a thoughtful Mother's day, Christmas, housewarming, hostess, birthday, holiday or wedding gift. It's also perfect for cheese, charcuterie and wine lovers.
❤️ SATISFACTION GUARANTEED: Entertain like a pro and purchase with confidence – this natural, handmade bamboo cheese board is backed by our 100% satisfaction guarantee. At Home Euphoria, we strive to make the highest quality products to meet your expectations. If for any reason our product doesn't live up to your expectations, contact us for a replacement or a full refund.
What Our Customers Are Saying
Amazing!
This is such an excellent item! I saw a similar cheese board at a friend's get together but this is definitely a lot better! I love the hidden compartment for the cutlery. I like the beveled rim too! That helps keep the crackers and sliced meat in place. Presentation is everything! This is going to be perfect for date night or a romantic picnic at the park. I look forward to hosting a girls' night at my house as well to show off this awesome product! It has everything you need in a sleek, classy and compact design! I am so excited! P.S. I used my cheese board during last week's Friendsgiving and it was a HUGE hit! Everyone was complimenting it! The free e-book was really helpful and inspiring too! Thank you for such an AMAZING product!
Great Quality and Elegant Product
This Bamboo Cheese board is a GREAT addition to our kitchen! My wife and I love to sip on some wine after a long day at work, and coming home to a nicely organized, elegant, meat/cheese/cracker platter is the BEST way to really unwind. The drawer is hidden away and easily accessible to get the utensils out used for cutting the cheese and/or meat. They knives are actually really sharp. I don't know why, I always like to feel the sharpness of a knife to see if it will actually cut, but these are definitely sharp. We have not even hosted any get togethers yet to be able to use this to show to others, but I am confident they will be impressed. :)
Great cheese board, Excellent board for the price!
The appearance of the board is very nice. The finish is excellent, the board has good size and the tools are very well made not cheap accessories. The board is sealed well cleans up easy, no hard stains to remove. Overall very nice cheese board, the drawer with the utensils is a little tight, pulling it in and out, however it seems to loosen up with use. I would definitely recommend.
I've been looking for a great cheeseboard for a while and this one is perfect
I've been looking for a great cheeseboard for a while and this one is perfect! The bamboo is beautiful, it comes with amazingly sharp knives and storage, and it's a great size. I love the grooves around the edges, which are perfect for bread/crackers. I was super excited to bring this to my Friendsgiving party (pictured...see how much it fits!) and even got a couple inquiries about where I got it. It would definitely make a lovely gift!
I love to host
I love to host! I'm a mom, a professional and a wife - so my parties are range from girls' nights, couples' nights, family bbq's etc -- all of these require tons of hors d'oeuvres to be served and passed around. This cheese board has been such a great vessel for that. It's certainly big enough to hold so much, it's durable, sturdy, easy to clean - plus, it looks absolutely beautiful. It's such a great value too that it's a perfect gift idea for many occasions.
Great Gift Idea
This is a great cheese board and it arrived pretty quick. I love the indentations on the sides to put the crackers in. The knives are sharp enough and there's a lot of room to put a variety of cheese or fruits. I also like that it came with a guide on how to make the perfect cheese board. This would be a great gift to give your mom, friend, boss, teacher, etc.
Questions?
Why are you running this promotion?
How can I use my coupon on Amazon?
Does this include free shipping?
What Are You Waiting For?