A Special Gift for You: 80% Off KPOP Kimchi Mayo
KPOP Kimchi Spicy
Mayo Sauce
$1.99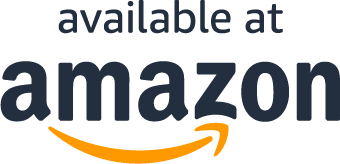 | | | | |
| --- | --- | --- | --- |
| 37 | Coupons used | 13 | Coupons left |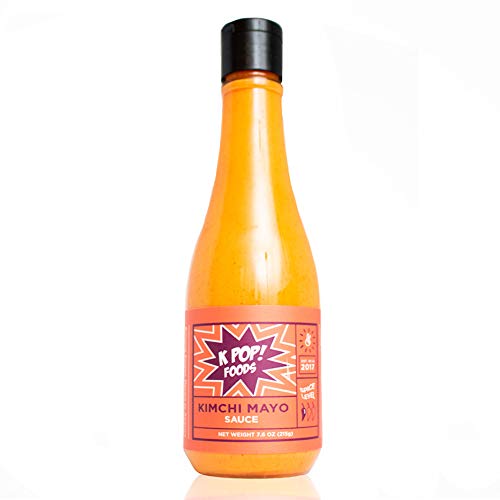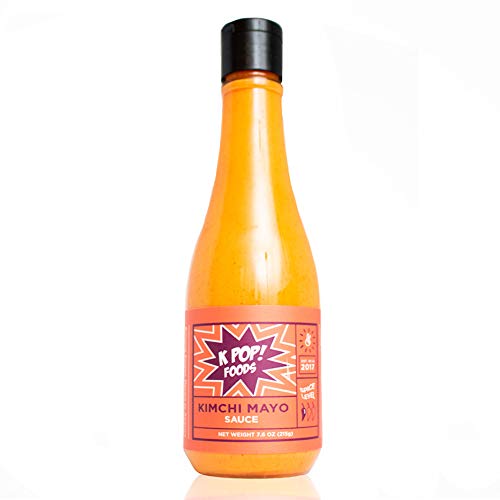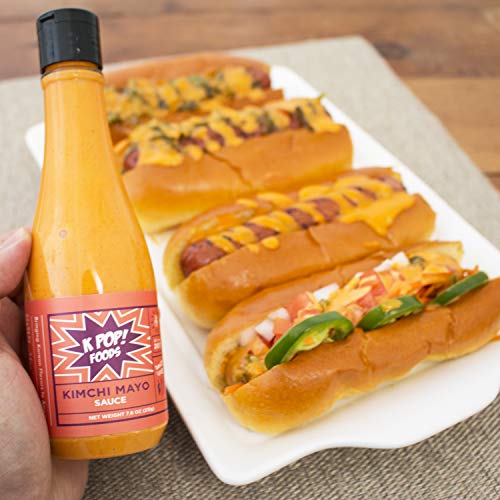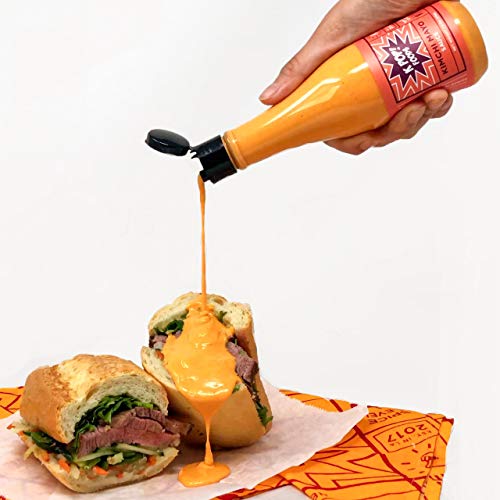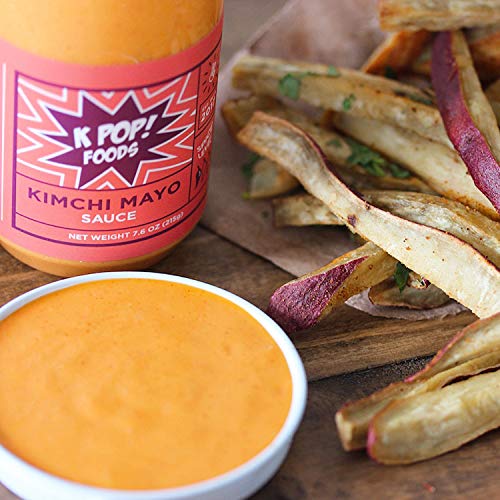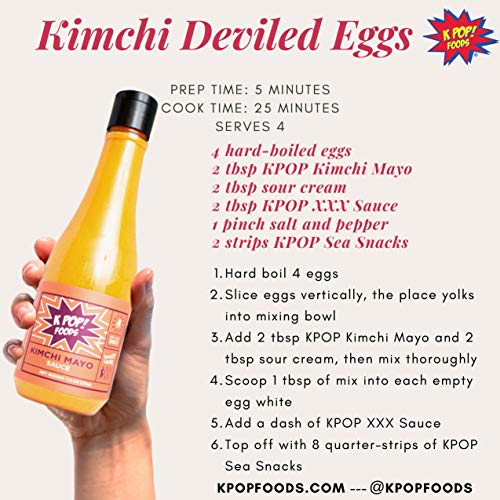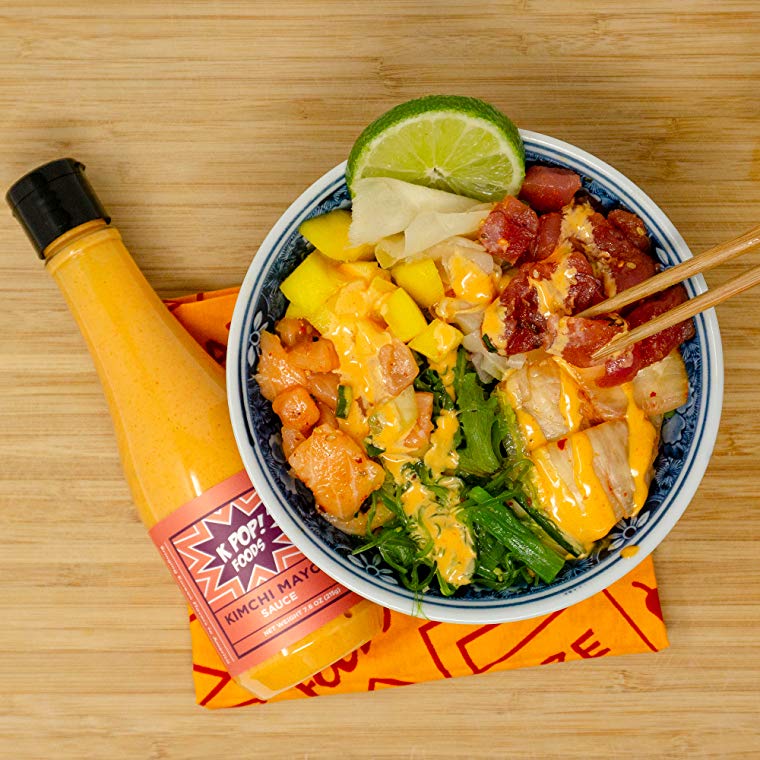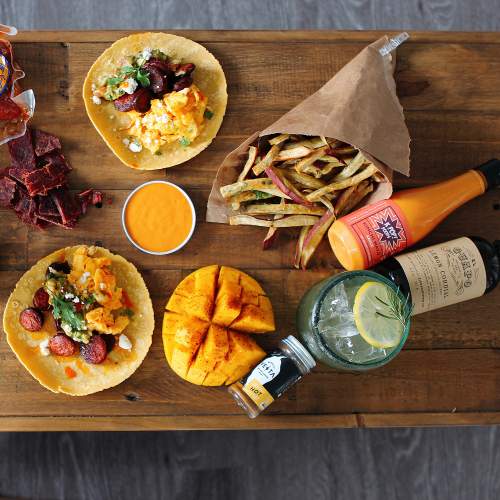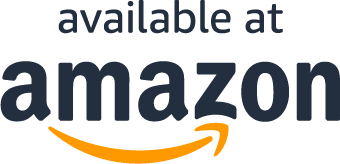 | | | | |
| --- | --- | --- | --- |
| 36 | Coupons used | 14 | Coupons left |
Read More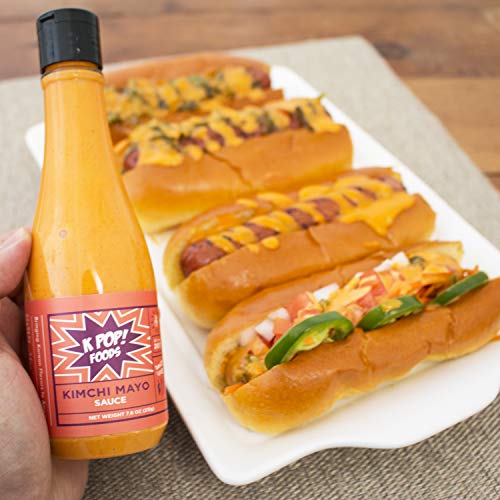 About the product
Think mayo, but better.

Rich and creamy with a kick.
Dip, dunk, drizzle, drench or pour; enjoy all your favorite subs, burgers, and hot dogs anyway you want!
AWARD-WINNING FORMULA - created by successful restaurateur and chef, Chris oh.
FLAVOR THAT SURPRISES- combines mayonnaise and the spices of kimchi to bring a refreshing twist to your classic favorites.
VERSATILE DIPPING SAUCE and CONDIMENT - Use on burgers, sandwiches, fries, poke bowls, burritos, sushi, pizza, eggs, tacos, and anything that calls for mayo.
CONVENIENT SQUEEZE BOTTLE - easy-to-use, no utensils, and no mess.
CRAFTED SPECIAL BLEND of Korean chili peppers, garlic, lemon, and vinegar. Contains egg.
What Are You Waiting For?
What Our Customers Are Saying
Delicious but gets eaten too quickly in the office
This product is very tasty and is surprisingly versatile - it works great of course in Asian dishes but I can throw it on a ham sandwich and it's just as fantastic. My only gripe is that I order it for my office so I have something to add a little punch to my lunch, and my coworkers eat it too fast. It's gone in a day.KPOP: please make bigger bottles or find me more considerate coworkers.
AMAZING
This is literally the tastiest sauce known to mankind. When I die, I hope to drown in a pool of this sause so that my last moments are tasty. But seriously, I love this sauce so much and I highly recommend purchasing it.
The Perfect Sauce for Everything and Anything!
Perfect combination of spiciness, tang, creaminess, and savoriness that pairs well with everything. My personal favorite is to put this on breakfast burritos, tacos, eggs, and sandwiches. if you are looking for a new go to sauce, look no further and buy this kimchi mayo...you won't regret it.
Perfect on everything
I originally bought this product thinking it would only work with certain Asian dishes, but it's become my replacement for mayonnaise. It makes everything so flavorful, and I love putting it on my ham and turkey sandwiches. Absolutely delicious sauce.
So freaking good!
This sauce is delicious, I literally put it on everything. I wasn't sure I would use it as a sauce, given it's a "mayo", but it doesn't taste heavy like you may think a "mayo" would taste, but more so a tasty sauce or dressing. Also, the spice and kimchi isn't overpowering, making this super versatile for many dishes. We eat it on eggs, chicken, or even as a dipping sauce for random stuff. Highly recommend...it far exceed my expectations!
What Are You Waiting For?
Questions?
Why are you running this promotion?
How can I use my coupon on Amazon?
Does this include free shipping?
What Are You Waiting For?