A Special Gift for You: 80% Off KPOP Honey Glaze
KPOP Honey Glaze Sauce - Korean Honey Chili Sauce
$1.99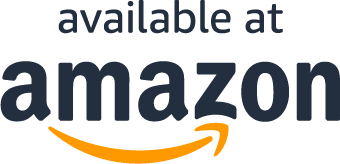 | | | | |
| --- | --- | --- | --- |
| 44 | Coupons used | 6 | Coupons left |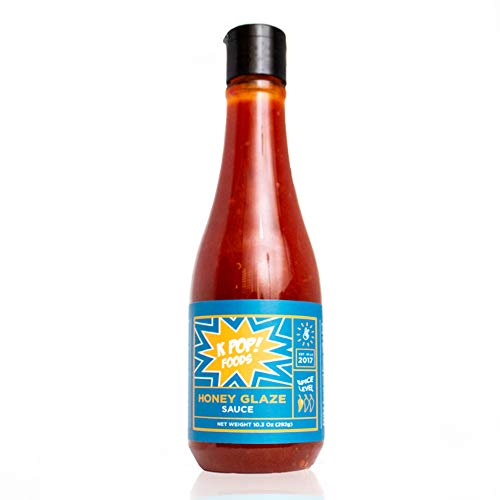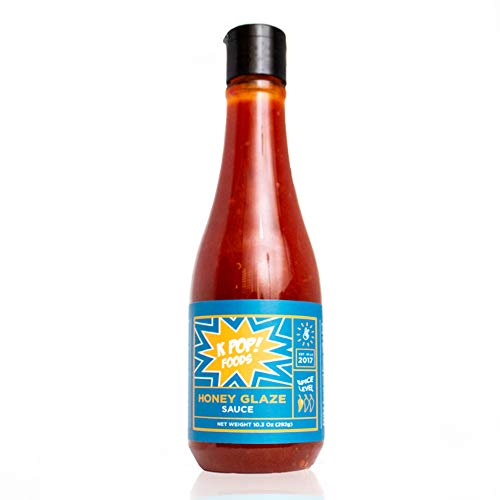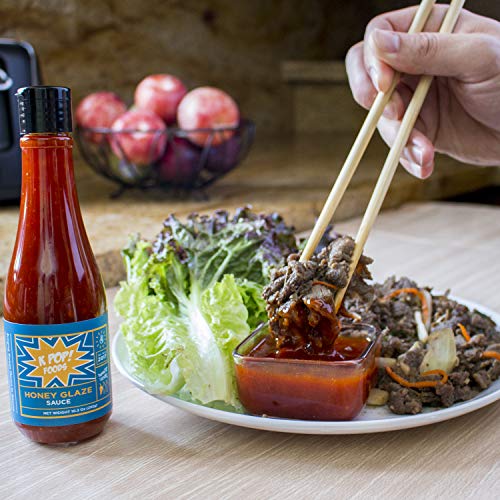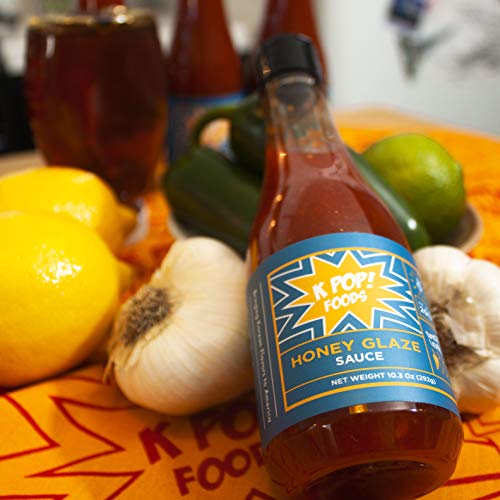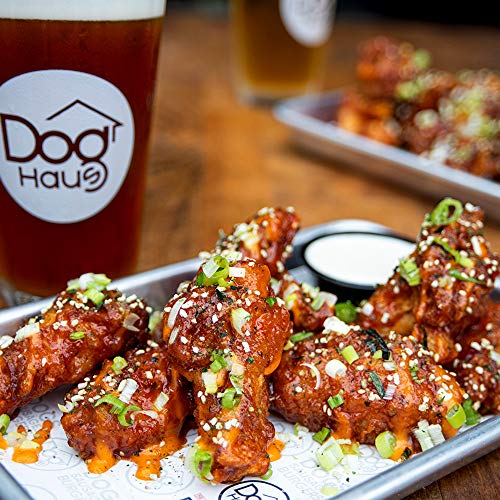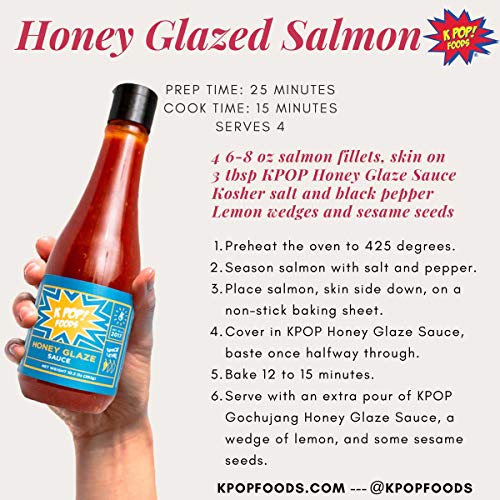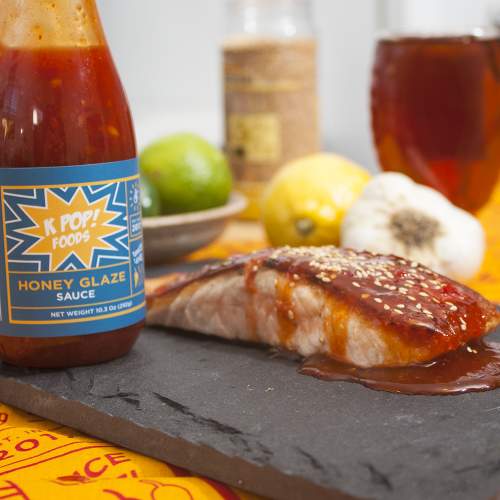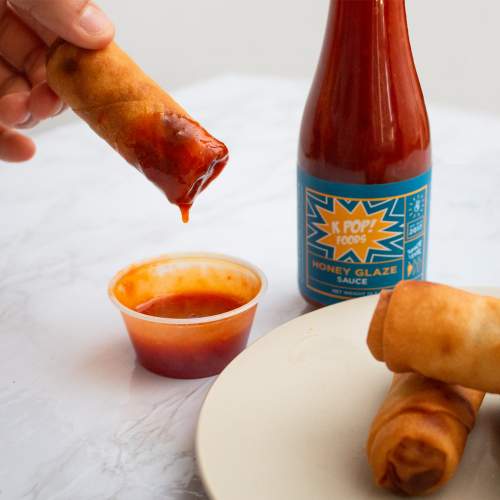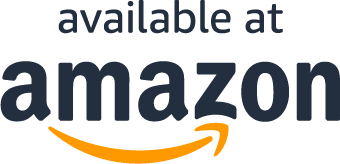 | | | | |
| --- | --- | --- | --- |
| 43 | Coupons used | 7 | Coupons left |
Read More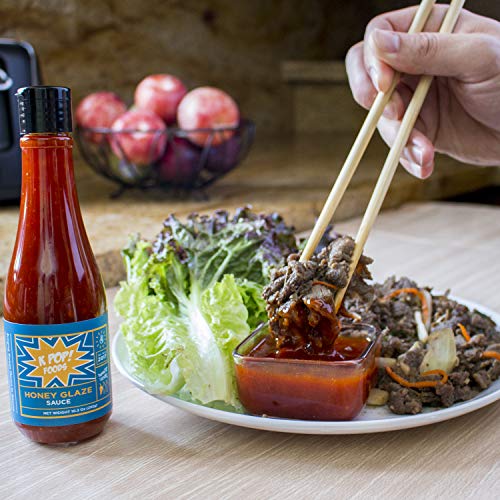 About the product
KPOP Honey Glaze Sauce is extra sweet and tangy with a kick. 

Tastes like sweet victory! We married honey, gochujang chili sauce, garlic, and jalapeños to make a uniquely rich and delightfully spicy flavor bomb. From salmon to fried chicken, it's guaranteed to be your next go-to sauce for all your sweet and savory needs.
FLAVOR THAT DELIGHTS. With a sweet and spicy bite that's not too overpowering, KPOP Honey Glaze Sauce is the perfect compliment to your next meal.
CRAFTED WITH CARE. With his experience in running his own restaurants and winning Food Network competitions, Chef Chris Oh knew that this sweet chili sauce would elevate your dishes to the next level.
EASY, SQUEEZABLE BOTTLE. Whether it's a little dab or a hard squeeze, our bottles are so easy to use you'll wonder where all of it went.
What Are You Waiting For?
What Are You Waiting For?
What Our Customers Are Saying
Delicious!!
Delicious sauce, sweet yet has a pleasant punch.. definitely better than restaurant quality! You can put it on so many things. My favorite is with crispy shrimp or crispy chicken wings. A little goes a long way. Will definitely be re purchasing!
This sauce can go on literally everything
This sauce is excellent. We had the opportunity to try it at the San Diego Food Festival and it was delicious. They also make two other kinds, one is spicier if you like spicy. The sauce was served on a meatball. It was so good, I came home and ordered it immediately.
Tangy. . . Spicy and . .
This sauce was just GREAT!! It was spicy and tangy and sweet, just the right add on for tacos, sandwiches, eggs, fries, grilled chicken or literally anything. It can make any dish from ordinary to extraordinary. This sauce is very addictive.P.S: IF you are someone who likes Indo-chinese fusion food like Cauliflower Manchurian, this is the perfect sauce to use. Great with fried potatos as well.
So good with stir fry!
Delicious! Sweet, a little tangy yet there's a little kick of spice to it. Even if you have very low tolerance, you will love this because the spice is not overpowering at all. I got this on a whim, and decided to make stir fry tofu and ground turkey over rice, and it was amazing. As one review said, a little goes a long way and I still have more than half the bottle left to make more things with. Will definitely buy again!
TLDR: This sauce is bomb dot com!!!!
I couldn't wait to try the Honey Glaze Sauce on my ribs this weekend! All I put on my ribs was a little of garlic, and drenched it with this amazing sauce. It came out well and full of flavor! I highly recommend this sauce to anyone who wants to spice up their cooking game. I can't wait to try some of their other sauces in the lineup- Kpop Sauce is killing the game!!!
What Are You Waiting For?
Questions?
Why are you running this promotion?
How can I use my coupon on Amazon?
Does this include free shipping?
What Are You Waiting For?