AMAZON.COM 70% OFF COUPON

Touch Keratosis Pilaris Treatment with 12% Glycolic Acid & 2% Salicylic Acid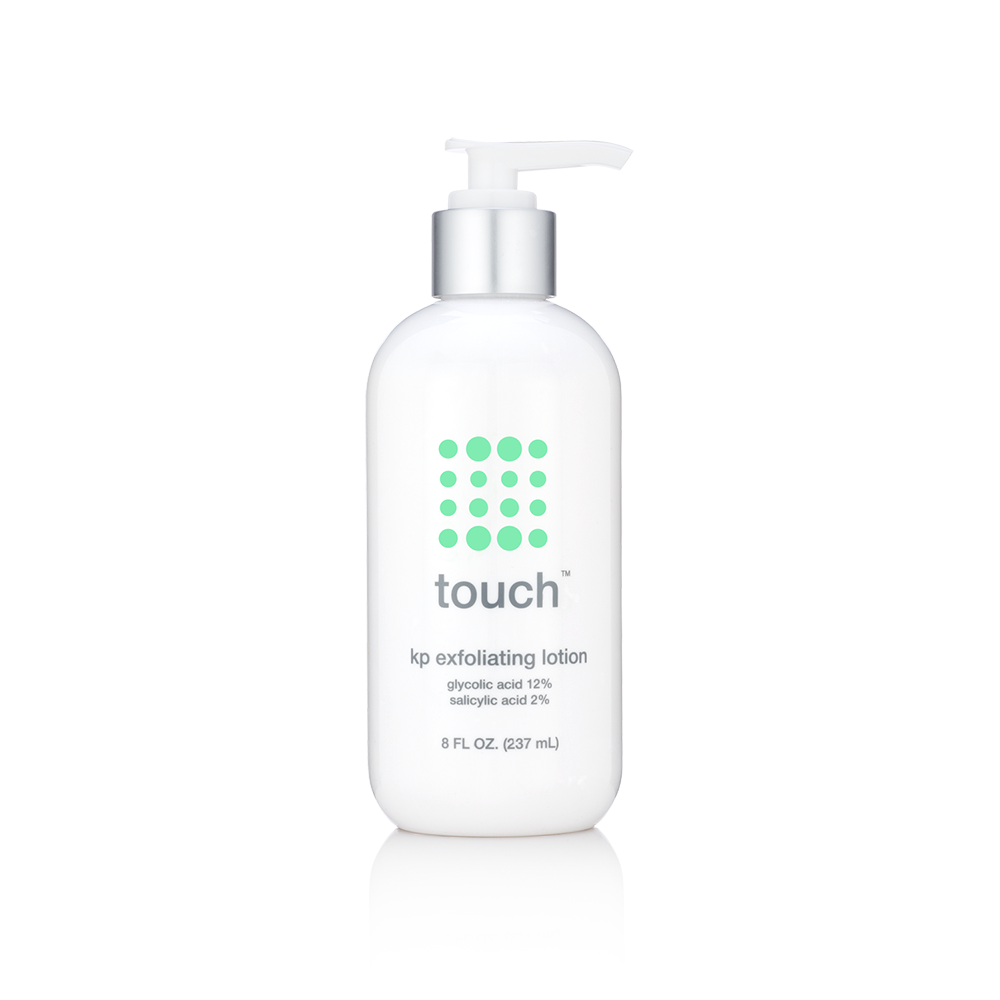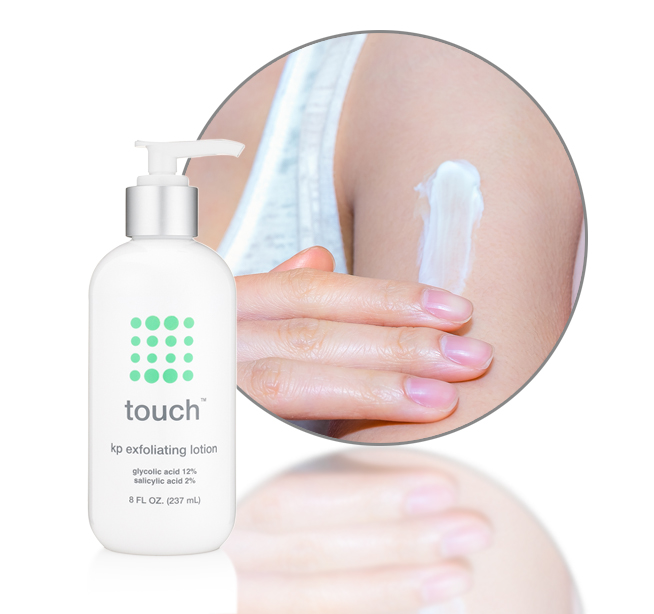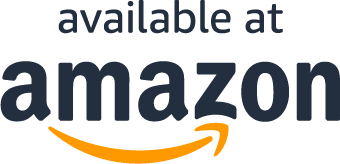 Finally, A Solution To Rough & Bumpy Skin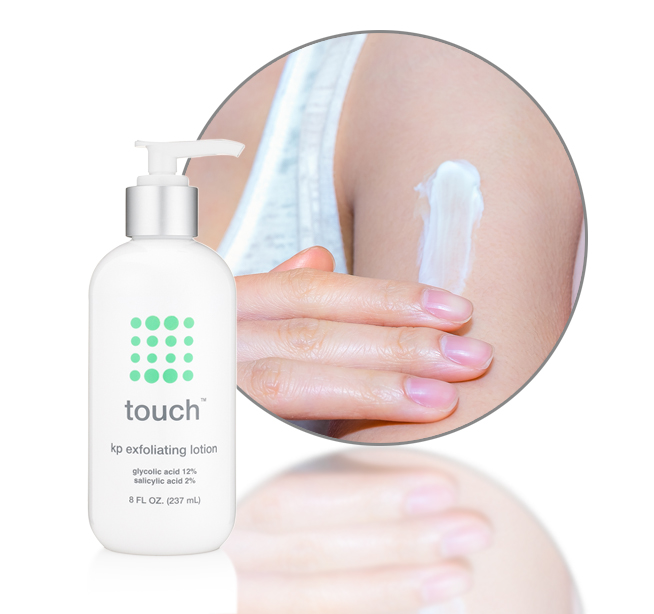 AN EXFOLIATING LOTION FOR SMOOTH SKIN: A deeply moisturizing and exfoliating body lotion made with glycolic and salicylic acids. This unique formula is the perfect solution for: Keratosis Pilaris (rough bumps & discoloration), Body Acne & Scars, Uneven Skin Tone & Texture, & Hyperpigmentation.
NO MORE REDNESS: Salicylic acid penetrates deep to exfoliate keratin build up, decreasing inflammation and redness. Combined with glycolic acid that smooths your skin's surface, this dual exfoliating treatment is your solution for rough and bumpy skin.
LOW PH FORMULA: With the right pH, exfoliating acids can penetrate your skin more effectively to reduce those pesky bumps. A pH of 3.5 makes our KP Exfoliating Lotion strong enough to deliver results while not being too low to cause irritation.
DEEP MOISTURE INGREDIENTS: Glycine Soja Oil, CCT from coconuts, & Aloe Vera are rich in antioxidants and vitamins and they help moisturize your skin leaving it feeling soft and non-greasy.
What Our Customers Are Saying
THIS STUFF WORKS!!
This stuff WORKS! I hardly ever write reviews but if you have rough chicken skin get this stuff!!! I was smooth for the first time in forever within a couple days of using this lotion. I also bought the shower wash and in conjunction they both did the job! :)
A little goes a long way
My KP was mild at first, until I had my first baby. While pregnant with her, my KP seem to just get worse. Since having my children, my KP hasnt seem to slow down. I've pretty much tried everything over the counter. I've even tried Urea cream prescription from my doctor. Anything with urea ingredient doesnt work for me. Some lotions help, but my arms would still be very red. So I tried this Touch lotion. It has definitely calmed the redness and my KP is almost gone! My bumps are fewer and so much smaller and less noticeable. I love how my arms feel and I'm so glad I tried this!
Worked so well for me!
This really worked for me! My results took around a month to be noticeable. I use it once a day, not twice, and I only use about 1/4 of a pump because a full pump lets out way too much product for me. I only use it on my upper arms. It's not very moisturizing, but that's not why I bought it. I put a seprarate lotion on top of this after applying. I love the results and the product/ingredients. This bottle will surely last me a long time, but when it's finished I'll get another one.
Say goodbye to flaky bumpy skin
I had dry flaky, bumpy skin, but no more . I'll never be without this cream.
Questions?
What makes your brand different?
Why are you running this promotion?
How can I use my coupon on Amazon?
Does this include free shipping?
What Are You Waiting For?