BUY 2 & GET 1 FREE
KING OF FLASH Portable Desk Multi Angle Stand Holder for 4-12" Tablet, iPad, Smartphone, iPhone & Various Devices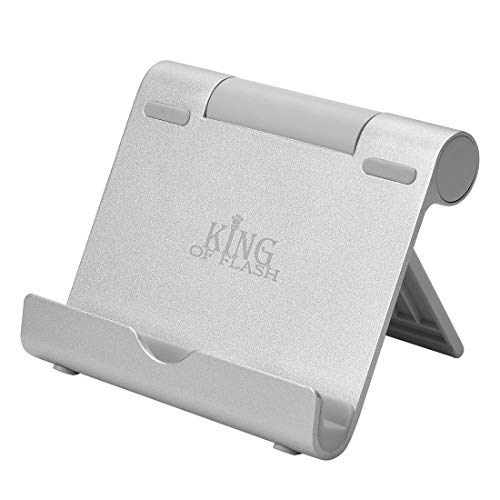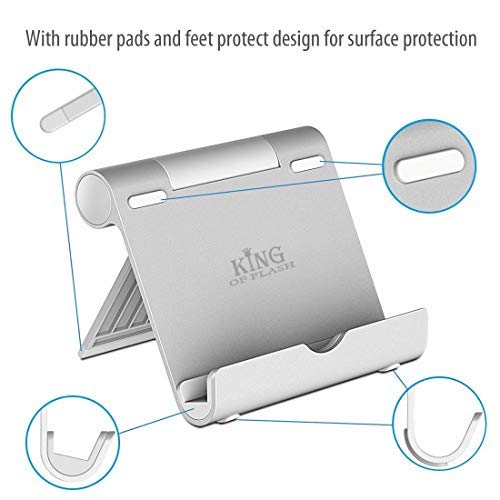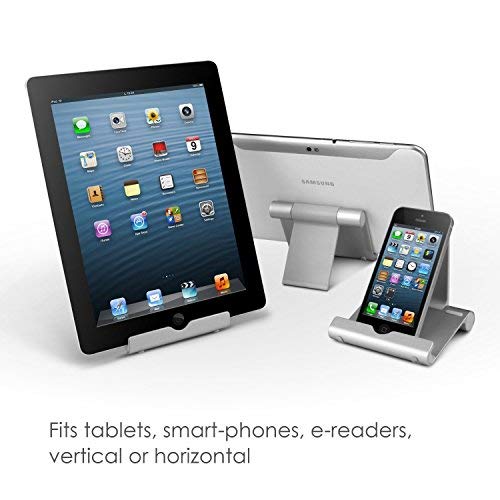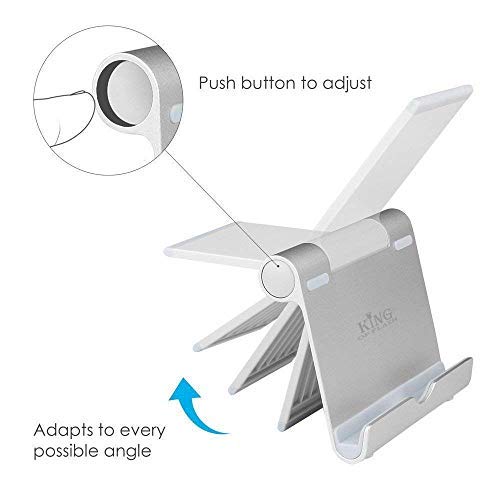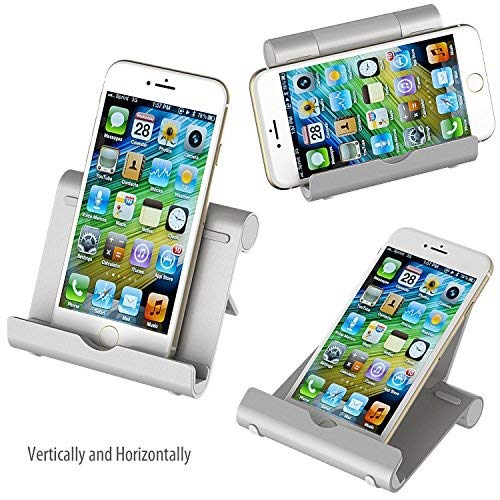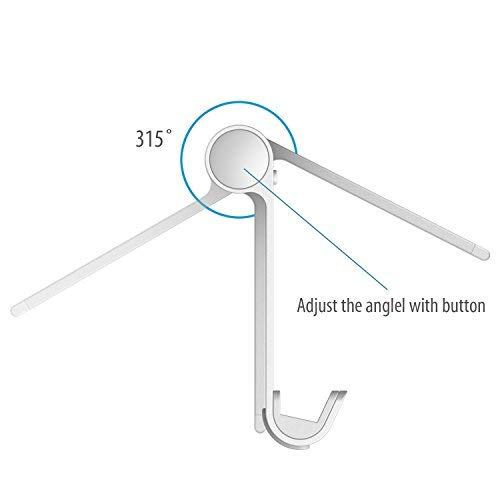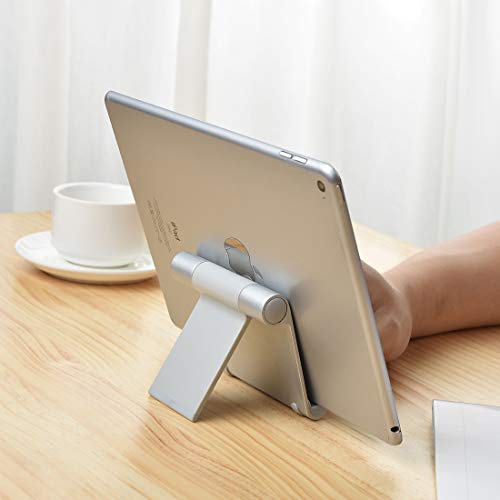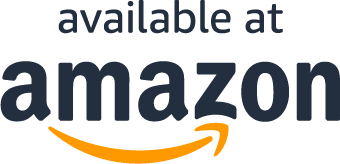 Strong Universal Tablet Stand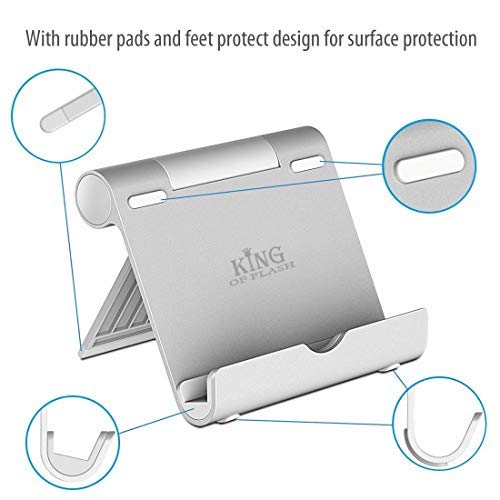 Stand angle easily adjusts by pushing the button on the side, this universal tablet stand is perfect for a variety of mobile phones & tablets, works with small phones such as iphone 8, iphone X, 7, Samsung S9 Plus to tablets such as the iPad Pro 10.5" / 9.7" - all the way up to 12" Devices
Lightweight, small pocket-sized & perfect for carrying on the go - the compact design is great for travelling or home & office use
Strong Aluminium body. Holds up to a 11lb load and devices as thick as 0.4in / 11mm with the rubber foot insert and 0.55in / 14mm without it
The rubber pads and feet protect your device from scratches and sliding ensuring protection to your device
Ideal for watching videos, viewing photos, reading, video recording, Facetime - Keeps your hands free and allows you to view vertically or horizontally
What Our Customers Are Saying
Exactly as good as it looks - Just what I needed.
Nice and sturdy, easy to manipulate in the dark, the rubber grips make for very minimal slippage, perfect for keeping it propped up on the bed at night, although I actually rest it on the perspex of a cheap, small picture frame (Ikea Fiskbo). The inside edge of the frame braces the stand and gives it a flat surface to sit on, which makes it much easier to balance the stand on compared with the duvet!
Don't consider any other stand.
I have nothing bad to say about this stand. Solid, well made, folds flat, it holds an iPad horizontally or vertically, can be angled to avoid glare and it's 10 times more stable than the previous bit of tat I purchased. I don't know how they do I for the money.
Very versatile
Bought this for an HP Slate and it works perfectly. The removal section at the bottom makes it very versatile for fitting a wide range of phone/tablet sizes, and it is robust enough that they feel secure and not like they'll topple over. The adjustable angle is also very useful.
What a gem.
So love this product. I bought 2 from the reviews...one for my husband who uses it for his smart phone and I use mine to hold my tablet. It is sturdy and diverse enough to use an ipad vertically or horizontally...delivered promptly and reasonable price.
For use at home this stand is perfect for my ipad
I bought this stand for myself and an aluminium stand (more expensive) for my husband. For use at home this stand is perfect for my ipad, very sturdy and easy to use. I would highly recommend it. If you use it outdoors then the aluminium is a better option as its lighter to carry.
Perfect for my needs
I wanted a portable stand to hold my iPad whilst I was cooking in kitchen or skyping. This is excellent. When it came I thought -it's too small but it's not. It's very strong and easily holds my iPad or iPhone, highly recommend. Delivery was also very quick.
Questions?
Why are you running this promotion?
How can I use my coupon on Amazon?
Does this include free shipping?
What Are You Waiting For?