95 % OFF OUR USB STORAGE CASE🔥🔥🔥


King of Flash 9 x USB Flash Drives Carrying Case with Premium Quality Padded Protection for Flash/key Drives - Black
$0.50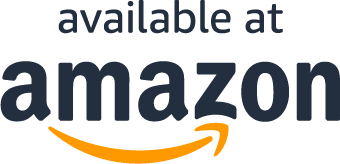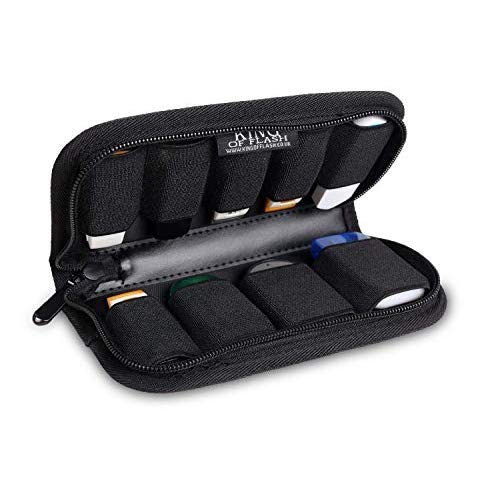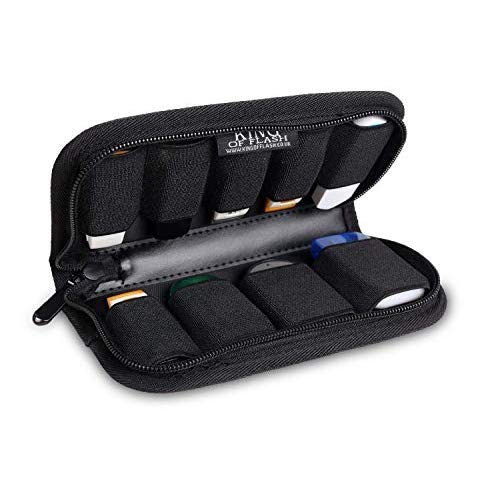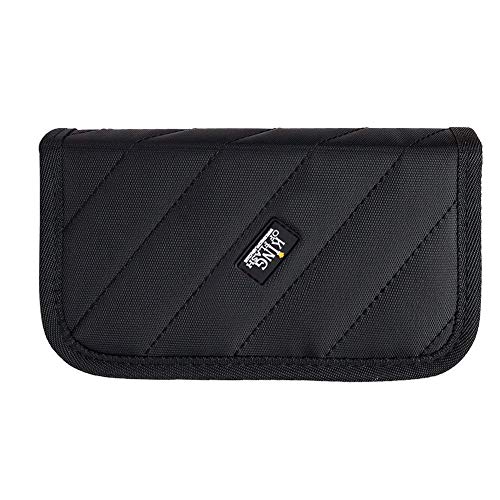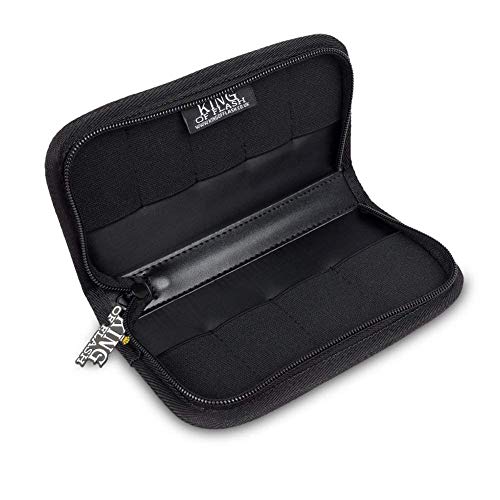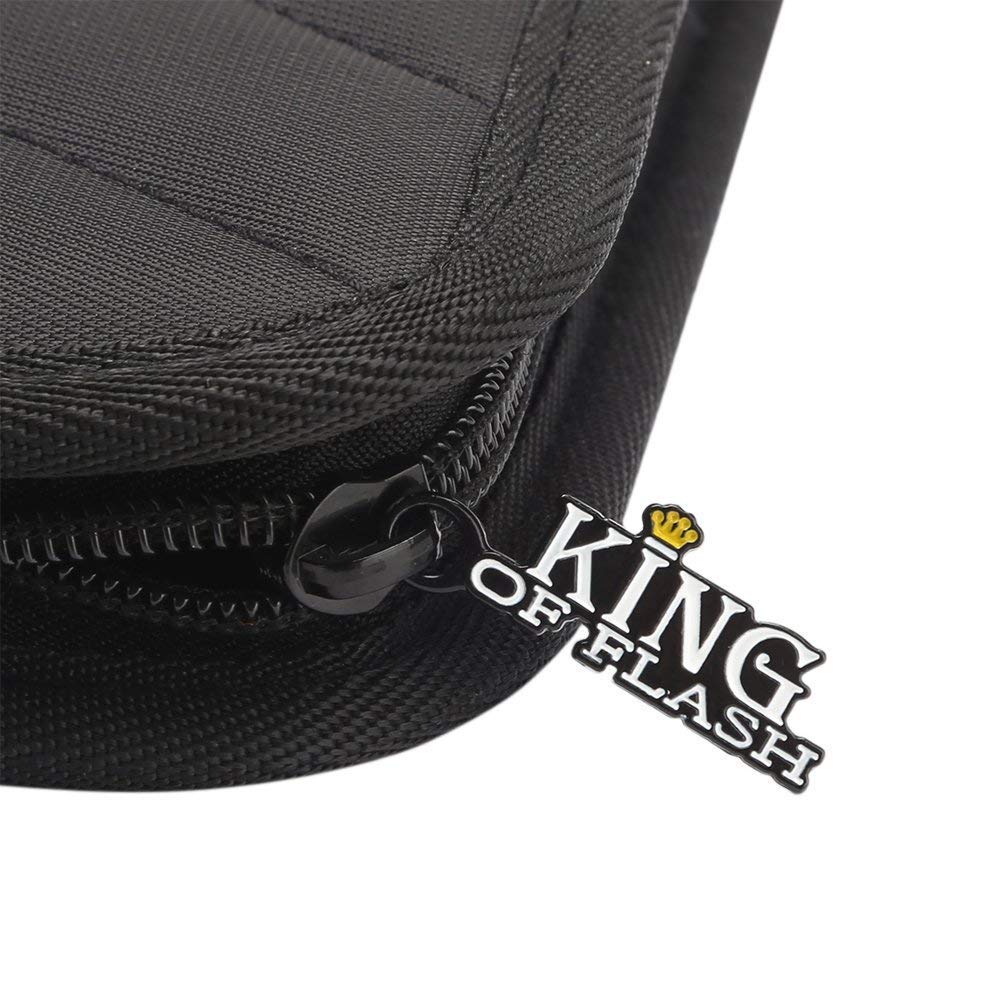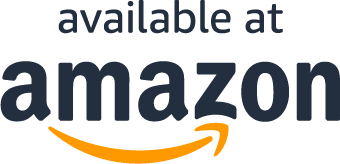 Read More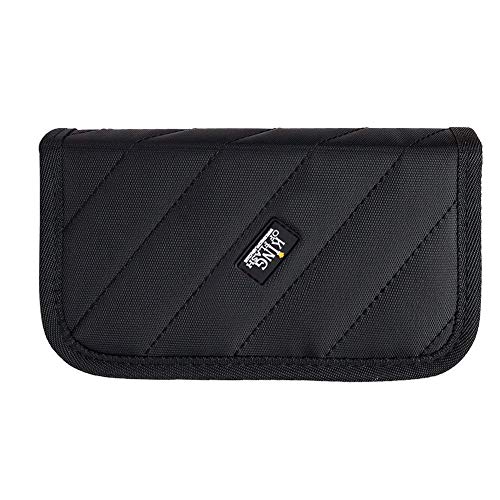 About the product
Make sure this fits by entering your model number.
FITS 9 FLASH DRIVES: This case is perfect for storing your myriad of thumb drives and key drives. Pack up to nine memory drives in the King of Flash memory stick organizer. Create your own flash drive storage bank with our USB drive holder case. You could use this case for other things, like charging cables or memory cards. Whatever you use the case for, you will be impressed by its high quality.
TRAVEL SIZE: Our travel case is the perfect size to travel with. Don't lose your USB storage drives, memory cards, or cables when you travel. The multi-pocket case can store and organize anything you need to keep close to you. It can easily fit in your backpack, purse, or computer bag, and can even be carried by hand or in a pocket
HIGH-QUALITY MATERIALS: Unlike other flimsy cases, this flash drive holder pouch is made with high-quality materials to protect your electronics. The zipper is robust and won't disappoint you. The outer material resists sunlight. There is extra padding added to the outside of the case to provide better protection.
RELIABLE STORAGE: Keep your equipment from becoming a pile of rubbish. While flash drives, memory cards, and cords tend to be quite resilient to temperature and humidity levels, if they exceed their limit, they could stop working altogether. Another foe to your equipment is gravity. Dropping your stuff could result in damage. With this case, these factors are effectively eliminated.
SHOCK-RESISTANT: Because this case is so well made, it provides a level of shock resistance to your memory drives. The drives are secured in elastic sleeves that hold tight on to your drives. If you drop your case, you won't have to fret about whether or not your drives survived the fall. You can breathe a little easier knowing that your drives and everything that they hold are safe.
What Are You Waiting For?
What Our Customers Are Saying
Handy for keeping up with drives
We seem to have accumulated so many drives and this is a great case for keeping them all together. Hopefully we won't lose any more drives now that they're all in one place!
Excellent organizer
I was always hunting for my flash drives so I bought this carrying case to get organized. Quality material, nicely padded on both sides, nine pockets to hold flash drives and zipper to close it. Nice design and feel. Highly recommended.
Great Flash drive Music Storage Case for the Car
Great little case. I put music on the 8Gb flash drives and use them in the car audio system. I love today's modern car audio.
Very nice only 8 slots you need to make at least ...
Very nice only 8 slots you need to make at least 10 slots but it's nice I will order again
Five Stars
Love this, I love all the diff departments, will be great to store my hard drive
The most useful little case in my shop.
Love this. Small enough to fit in my carry case or desk drawer, yet large enough to hold the different flashes I need to work on and finish my different projects.
What Are You Waiting For?
Questions?
Why are you running this promotion?
How can I use my coupon on Amazon?
Does this include free shipping?
What Are You Waiting For?