3 in 1 Stylus Pen with Torch - in a Gift Box
KING OF FLASH 3-in-1 Stylus Pen With Light, Capacitive Aluminium Pen Stylus, LED Torch Light, Ballpoint Pen (With a Gift Box)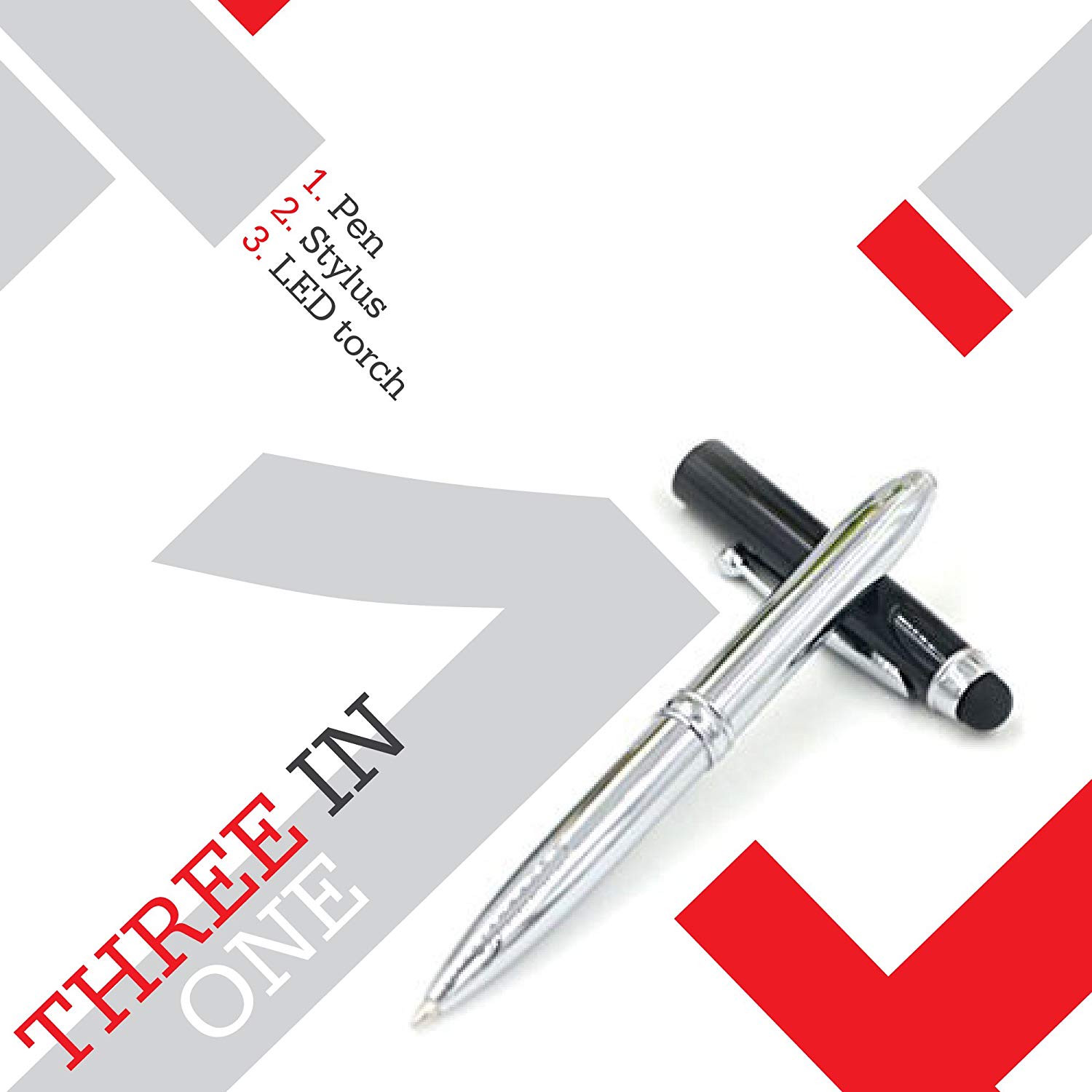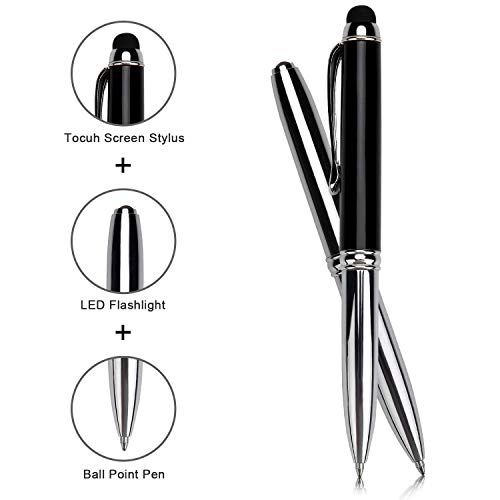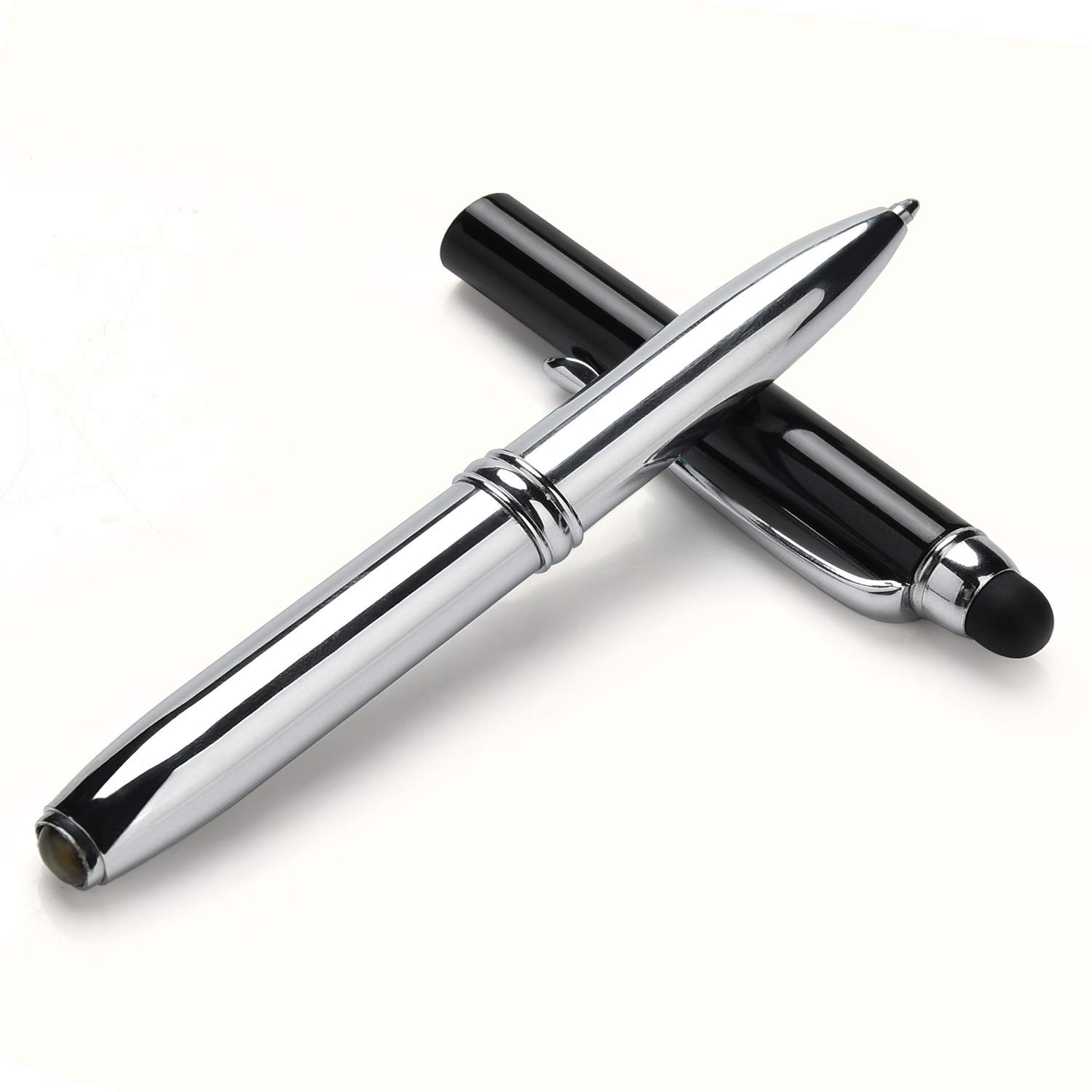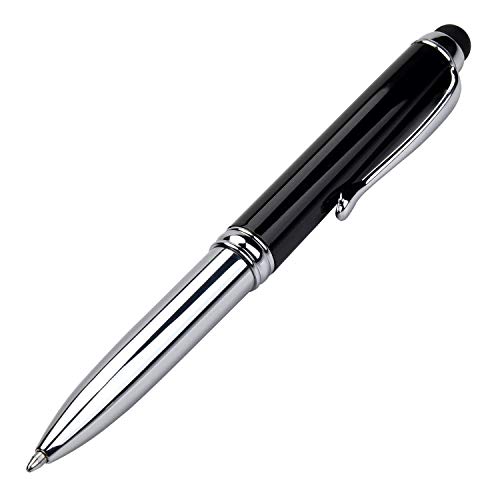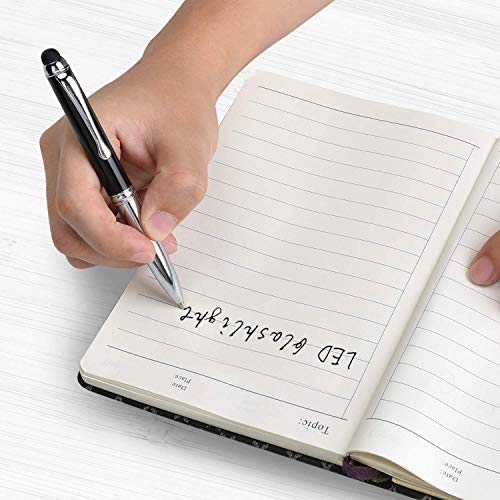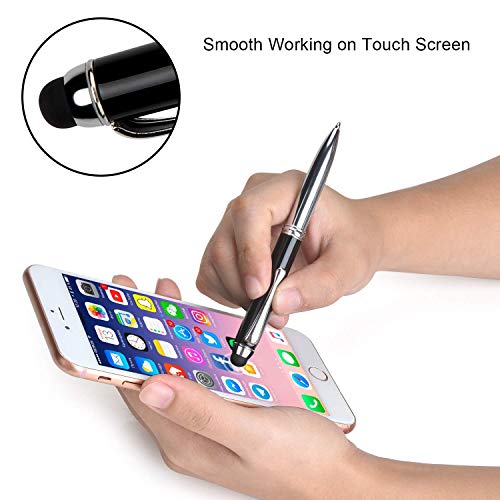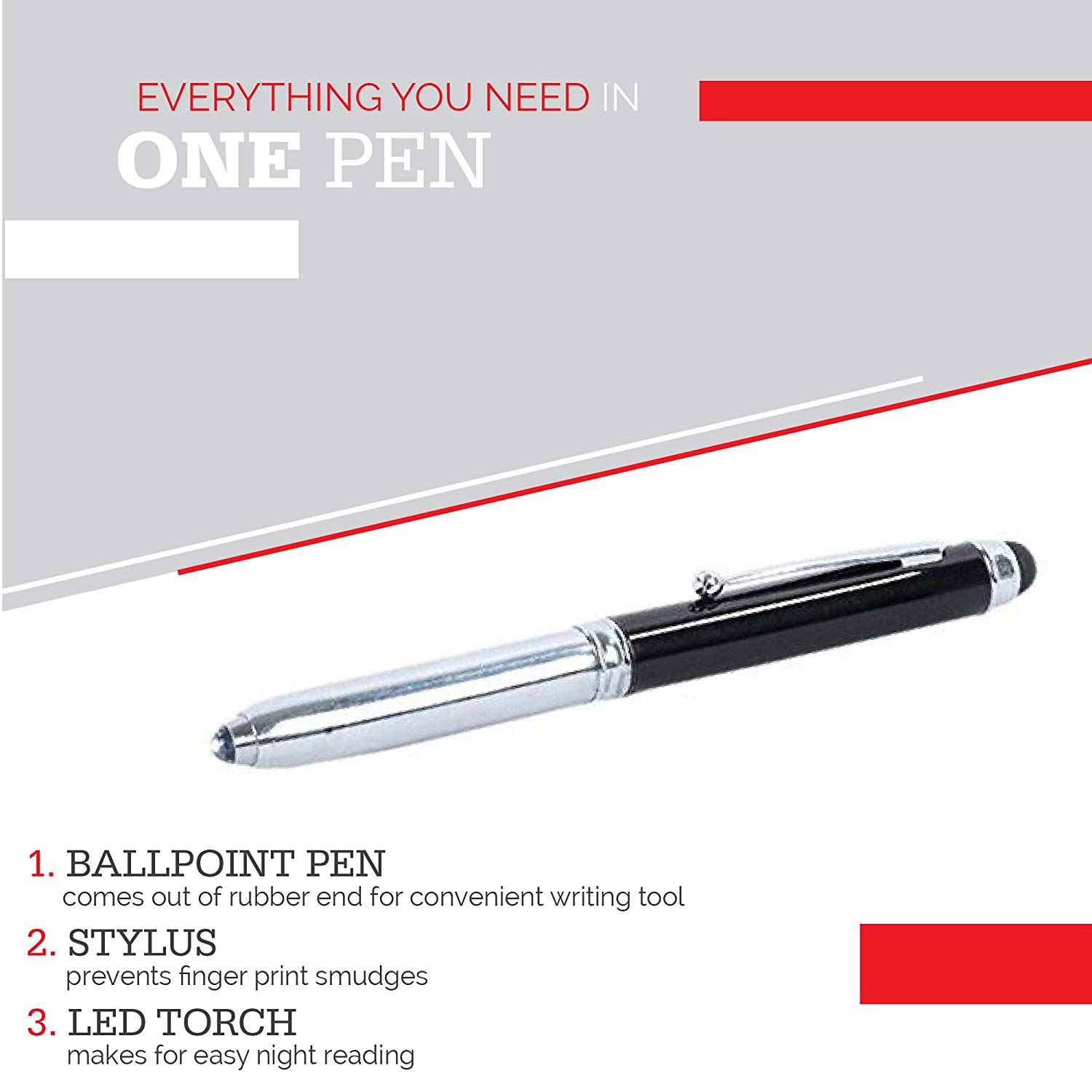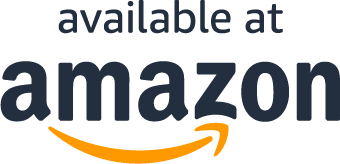 About the product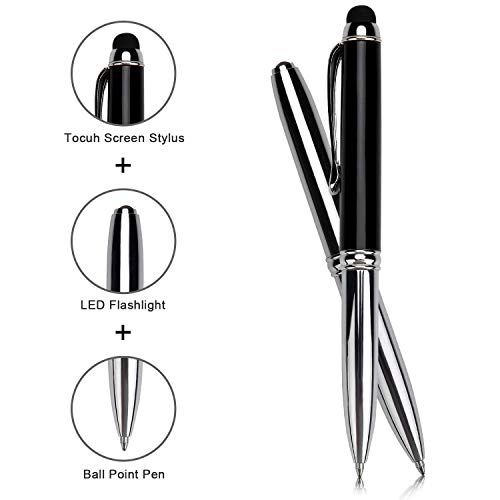 LED FLASHLIGHT: This pen comes with a small flashlight on the tip. This light can be used in emergency situations where a small light is needed. It could also be used as a portable reading light for books or newspapers. Be prepared for any dark situation and arm yourself with the King of Flash multifunctional pen.
TOUCHSCREEN STYLUS PEN: The King of Flash stylus light pen is trusty and reliable. You don't have to worry about your touchscreens getting smudges and fingerprints all over. Keep your devices clean and scratch free by using the soft rubber end of the stylus head of this multifunctional pen. This stylus is compatible with all capacitive touchscreens.
AN EXCELLENT WRITING TOOL: This tool comes with a ballpoint pen with black ink. The pen is made from a durable metal material and is built to withstand the harsh conditions of functioning as a tool. Simply refill the ink to continue using this pen gadget for a long time. Store this spiffy pen in any pocket, purse, backpack, and so many other places for easy on-the-go access.
THE IDEAL GADGET GIFT: The King of Flash multifunctional pen is the perfect gift for guys and gals alike. This gadget makes the perfect stocking stuffer for Christmas. Use this as a gift for any dad, mom, brother, sister, or anyone else who might be interested. You could even treat yourself and buy one of these awesome pens for yourself.
PEN DETAILS: The King of Flash 3-in-1 multifunctional pen is made from a high-quality metallic copper material. The pen is lightweight and compact, so it's easy to carry around. It weighs approximately 32 grams and is 12.4 centimeters long. The stylus tip on this pen is compatible with the Apple iPad, iPhone, and iPod, Android phones and tablets, and so much more.
What Our Customers Are Saying
A handy gadget
I was given an identical Adler pen as part of a promotion a few years ago, and used it regularly, so much so that it eventually fell apart. I missed it and looked round for anew one and saw and bought this. It is handy as pen, stylus and torch and lives in my pocket at nearly all times. An excellent gadget!
Useful pen
This pen writes nicely and the other end is good to use on my smart phone. No more typos! Also the torch is useful for finding your door key hole in the dark!,I have bought several of these for stocking fillers
Five Stars
Great little tool in use. Recommend if you have fat fingers like me.
Multi functionality, stylish - just a great buy.
Stylish and smart looking - used at home and carried in top pocket when out & about. Multi functionality- I love it .
Great quality Pen and LED - perfect for working in computer racks !!
Was pleasantly surprised by the quality of this product - nice weighty pen with really handy LED light - much more use-full than the presentation laser pointers I was using for work.
Questions?
Why are you running this promotion?
How can I use my coupon on Amazon?
Does this include free shipping?
What Are You Waiting For?