An Exclusive Offer For You
Smart Key Finder Anti-Lost Tag – Luxsure Cell Phone Wallet Bags Pet Tracker Mini Locator Control Compatible for iPhone/iPod / iPad/iOS / Android (White)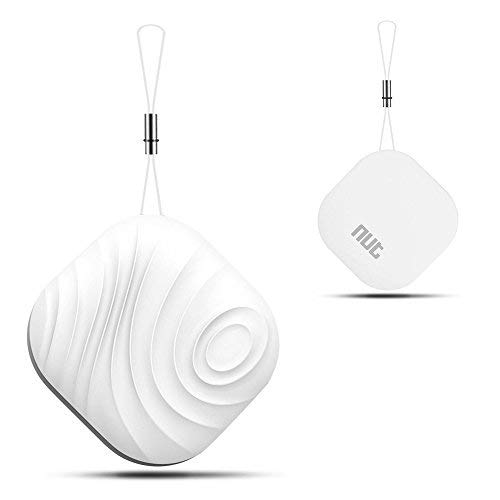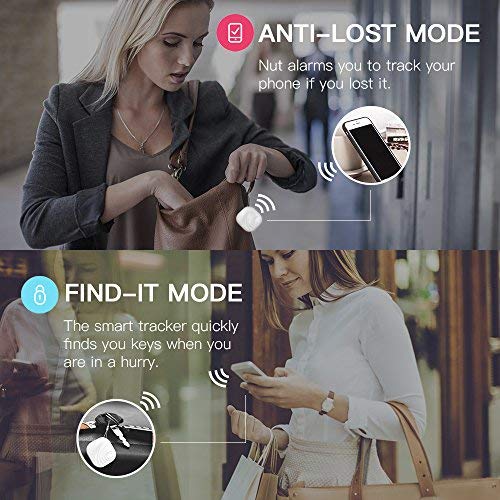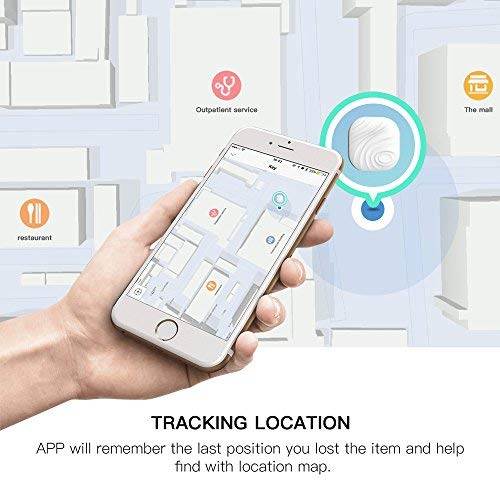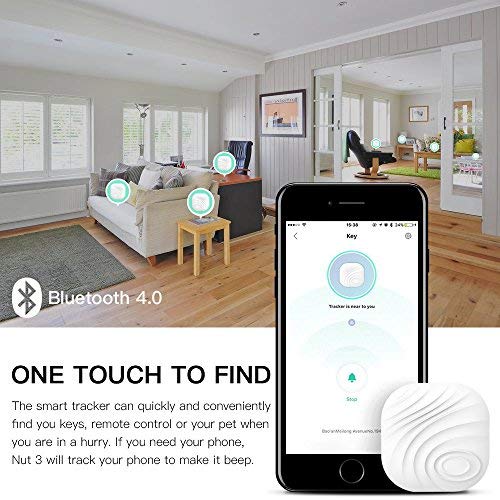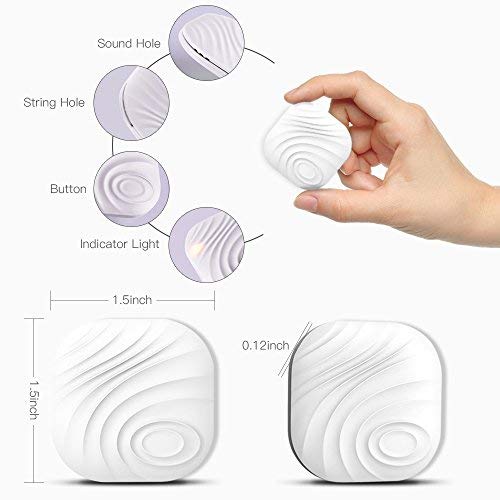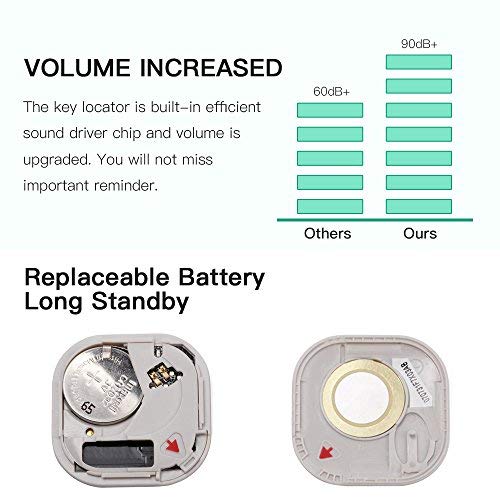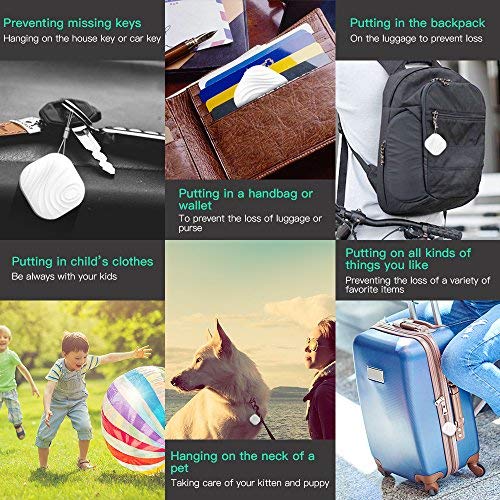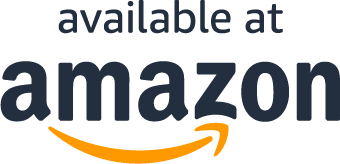 About the product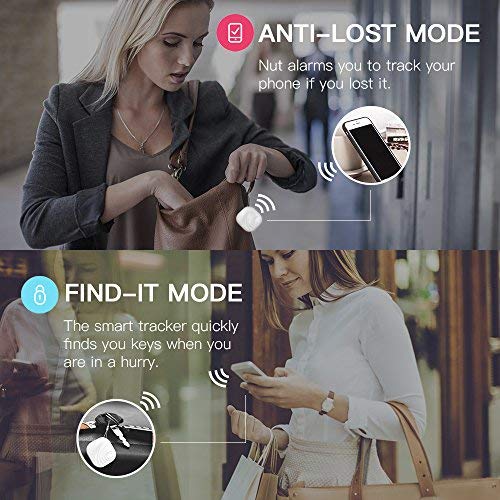 ✅SMART ANTI-LOST TAG – The key finder effectively protects your valuables like phone, key, wallet, credit cards, ect, from loss with Anti-loss Mode. Both the Nut and your device will beep to alert you when they disconnect from each other via APP. If you miss the alert, APP will help find with location map. Network with millions of Nut users for community will help search if you can not find your belongs.
✅ONE TOUCH TO FIND - The smart tracker can quickly and conveniently find you keys, remote control or your pet when you are in a hurry. If you need your phone, Nut 3 will track your phone to make it beep. You can also make a sharing management: When the items are used by many people, such as TV remote control, etc., you can turn on Find-it Mode to share with your families. It saves you a lot of time.
✅LOW-ENERGY CONSUMING - Low-power consumption, ARM mainstream, M0 core. Limited computing ability increases 3 times more than similar product. Long battery life: Up to 8 - 10 months with an easily replaceable battery. The key locator is built-in efficient sound driver chip and volume is upgraded. You will not miss important reminder. If you can not find your phone in the house, Nut 3 will help make it beep no matter it is mute, on vibration or out of service.
✅HIGH PRECISION QUALITY - High quality plastic makes the key finder more sturdy and exquisite. Upgraded chip and replaceable battery built-in perfectly perform the function of it. Mini size (1.5 * 1.5 * 0.14 in) with fashion design will be a perfect decoration. Each tracker weighs only 0.3oz, never causing any burden to you! Easy to carry and use with a lovely string, Super convenient and helpful in your daily life!
✅WIDE COMPATIBILITY - The tracker works with both Android system and iOS system. Apple iOS system needs to be iOS 8 system or above. Android devices 4.3 and above system version will work. Specific device models please refer to the description to get more details. What You Get: 1 x Luxsure Key Finder, 1 x Manual, 1 x Box. 24-Month Warranty and lifetime customer service.
What Our Customers Are Saying
Key finder
I really like this smart key finder. It has two modes, an anti-loss mode and a find it mode. I put mine on my keys because I am always losing my keys. It works on bluetooth with an app on your phone, and I really like the app because it notifies me if the smart key is too far from my phone, or I can use the find it function that notifies me by sound with a click of a button where the tag is. In addition, if I lose my phone, I can double click the tag and it will alarm my phone. I have not had to change the battery yet, and the sound of the notifications are pretty loud. I really enjoy this, and I may end up buying more of these tags for other items like my wallet.
Works well and is easy to connect via bluetooth
Purchased this for my mom who is in her 70's and frequently looses her car keys. This was easy to program and works well. It could be slightly louder which would be beneficial to seniors with hearing difficulties but it does have acceptable sound otherwise. The item is fairly small and looks good on her keychain. Great option to be able to reverse the alert to find your cell phone if you should loose it.
I almost wish I bought 3, I just might!
Where are my keys!?! Oh yeah, hit a button on the app and they start ringing. However sometimes they beep because the phone is too far away from them, I wish I could increase the range on that a little bit, I am only in the living room with my phone and the keys are in the kitchen. But I don't want to turn that feature off, it's excellent for the office so I don't lock myself out and have to go around to the front of the building.
Never lose my keys again
Arrived quickly. It's very sleek and looks good on my key chain. The sound it plays when it's lost is very loud so we are sure to hear it.
Problem solved: don't take my keys!
I use a wheelchair and don't drive, so there are a lot of other people handling the car keys. This tag is perfect since it beeps both my phone and the keys themselves when the keys get too far away from my phone, in our case as soon as the person get to the front walk. Everybody appreciates it since they can return my keys before they get to their own car.
Great product. Would buy again.
I've had this a few months now and I am very happy with my purchase it has saved me more then what I want to admit too. I kept forgetting my phone at work or at home so I bought this product. You download their app on your phone and then you attach the device on whatever you want , I chose my purse. So now when I leave my phone the device "nut as they call it' goes off. I do hear it every time but wish it was a little louder. Also, I have it inside my purse so that might be the problem. The phone is also going off with whatever alarm sound you set for it.
What Are You Waiting For?