An Exclusive Offer For You
Kapok Naturals Uña de Gato. 500mg Natural Cat's Claw Bark, 100x500mg Uncaria Tomentosa for Joint Inflammation, Arthritis Relief, Digestive Support & Joint Pain Relief. Cat's Claw Capsules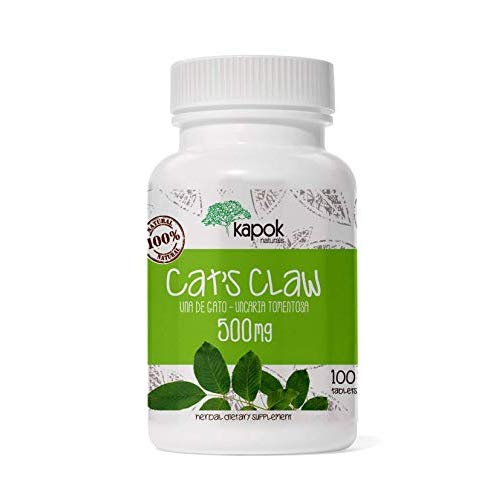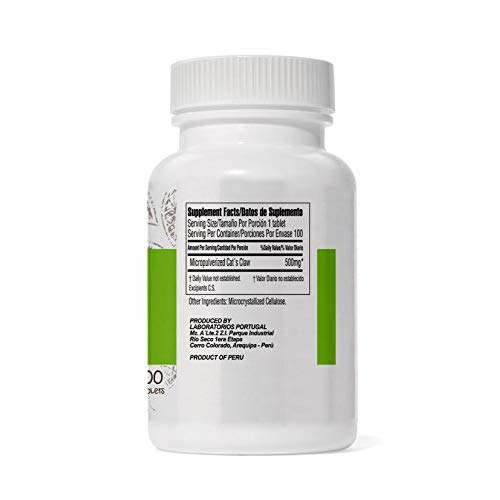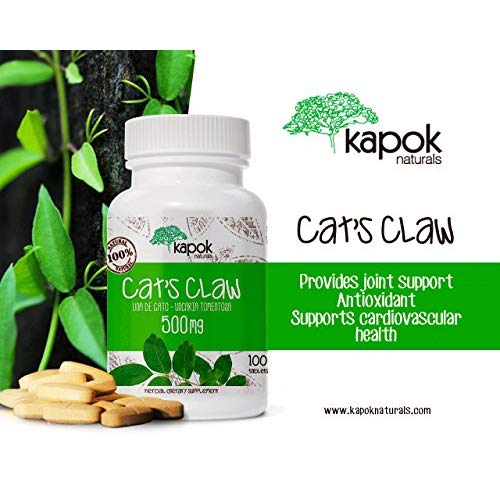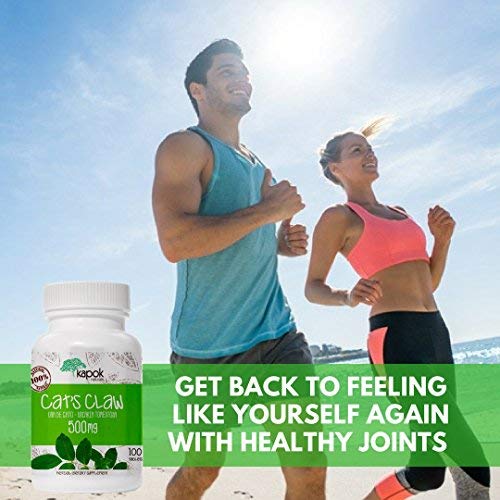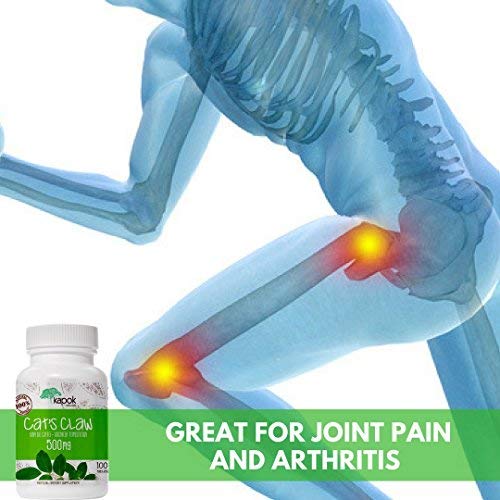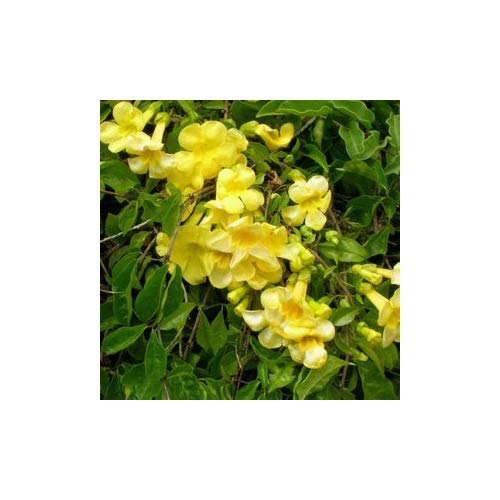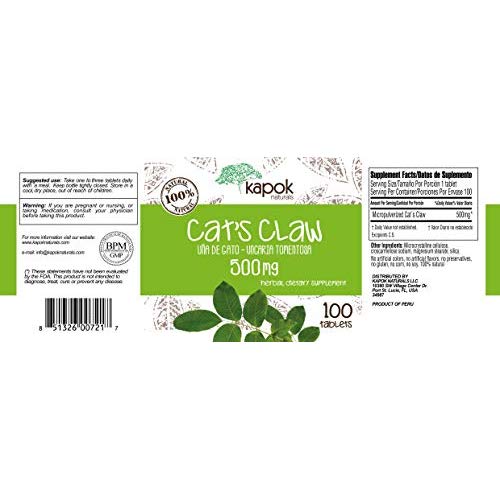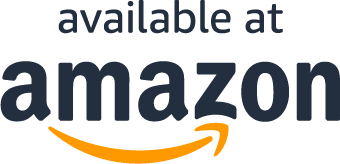 About the product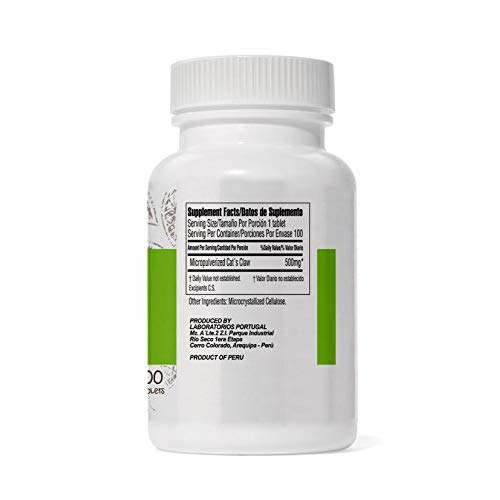 ✅ ALL NATURAL CAT'S CLAW SUPPLEMENT FROM PERU – Our 500mg Pure Cats Claw capsules are made with all natural bark from the Peruvian plant cat claw or Uña de Gato. Natural Non-GMO, Vegan, Peruvian and GMP Certified Una de gato capsules and Cats Claw Capsule
✅ JOINT PAIN RELIEF AND ARTHRITIS RELEIF - Cat's Claw herb has been used for centuries by the Ancient Incans of Peru to help as a joint pain relief supplement. It helps to alleviate inflammation, joint pain, and help relieve symptoms of rheumatoid arthritis.
✅ ANTI-INFLAMMATION PROPERTIES & SUPPORTS HEALTHY DIGESTION – Organic Cats Claw supplement has been shown to reduce inflammation and swelling in your joints. Joint inflammation is a common problem and our cats claw capsules can help support healthy joints and reduce joint inflammation. As a natural herb, Una de Gato, or Cats Claw capsules has been known to support healthy digestion and bowel movements. It's a natural herbal immune system booster.
✅ HIGEST QUALTIY MANUFACTURING – Kapok Naturals is an ISO 9001, USDA Organic & GMP Certified organization with a commitment to quality. Our all naturals cats claw supplement is allergen friendly and does not contains soy, lactose, eggs, gluten, wheat, artificial colors, preservatives, corn, added sugars or animals products. Adults take 2 tablets twice daily with a meal, or as directed by a health care practitioner.
✅ FREE SUPERFOOD COOKBOOK with your purchase. 100% RISK FREE – MONEY BACK GUARENTEE! – If you are not 100% satisfied with your purchase we will provide you with a full refund within 60 days, no questions asked.
What Our Customers Are Saying
before when i walked to the garbage can, my blood oxygen would drop to 85
i have been using kapok cats-claw for about 30 days now , before i was using combo-vent ,ventoline,and predizone with very little relief. three days after i started cats-claw i could feel the difference, i haven't been on oxygen since started cats-claw...before when i walked to the garbage can ,my blood oxygen would drop to 85,,after the cats claw it stayed at 94 or better. i cannot stress how much better the cats-claw is over the chemical-cocktail that used to be on..
Arthritis Relief
Been taking arthritis meds for neck pain and wasn't getting any relief, up and down all night with pain, so I purchased the Cats Claw to try out. I took 1 pill about an hour before bed and never had any issues the entire night or even into the next day, so I took another and made it through the entire day with no issues with pain. I've been using it every since and haven't had to take another pain pill since.
Great product for pain. .
A great source of Cats Claw. Kapok is a great company that makes superior products, IMHO.
Five Stars
Great for aurther...itis!
Questions?
Why are you running this promotion?
How can I use my coupon on Amazon?
Does this include free shipping?
What Are You Waiting For?