An Exclusive Offer For You
Kapok Naturals Chanca Piedra Capsules. (100 Stonebreaker Tablets) Kidney Stone Dissolver & Gallstone Dissolver. 500mg Extract as Chanca Piedra Pills or Chancapiedra Kidney Stone breaker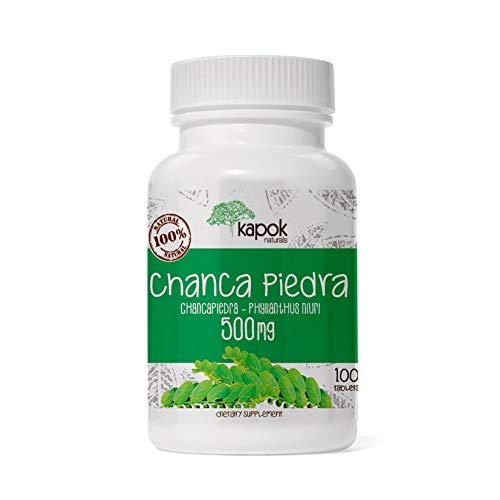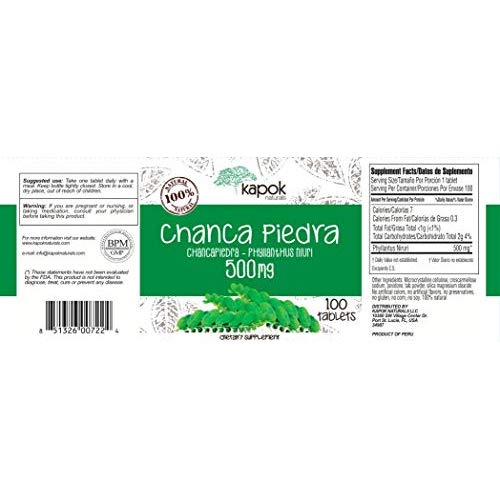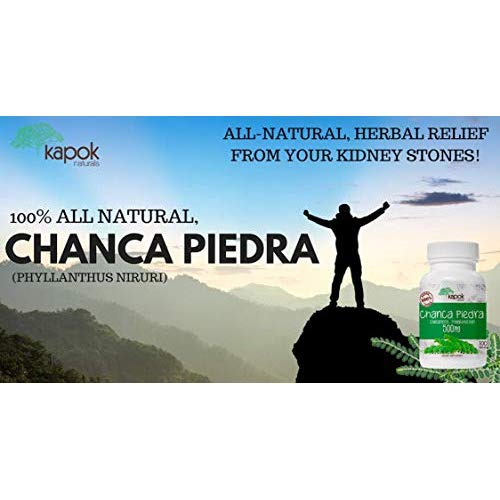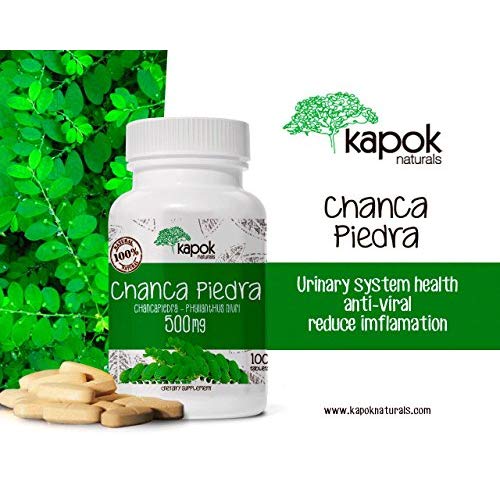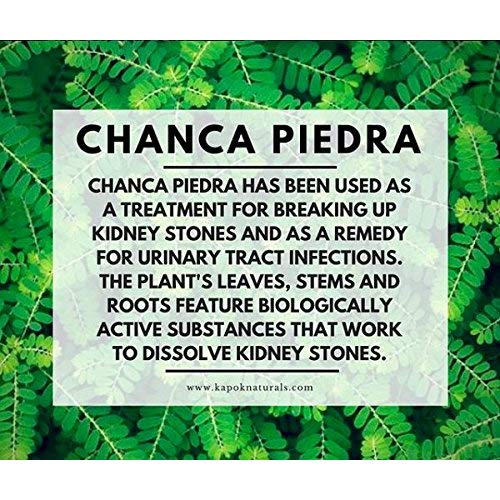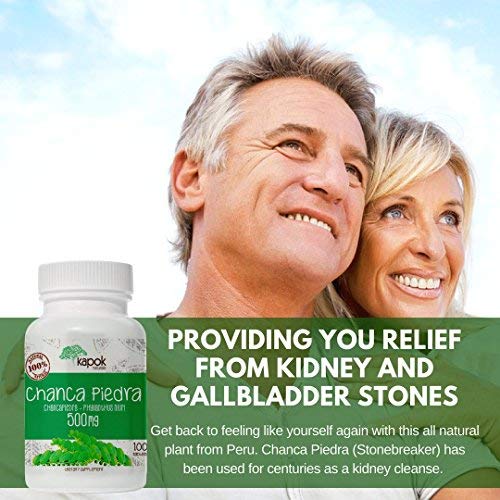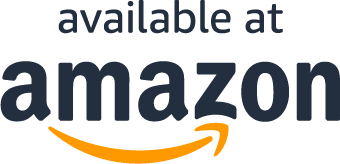 About Chanca Piedra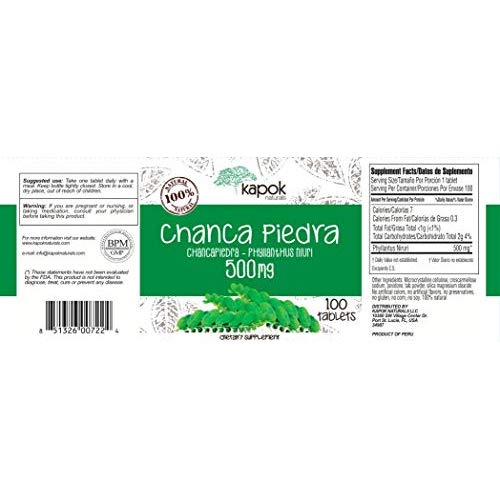 ✅ 100% PURE CHANCA PIEDRA / STONE BREAKER - 500mg per tablet of pure Phyllantus Niruri Extract - Chanca Piedra Kidney Stine Breaker and Gallstone Dissolver. Our Chanca Piedra is Raw, Non-GMO, Vegan, Peruvian, ISO and GMP Certified.
✅ DETOXIFYING KIDNEY CLEANSE & GALLBLADDER CLEANSE - Chanca Piedra (Phyllanthus Niruri) is a plant found in the Amazon Rainforest and literally means Stone Breaker in Spanish. It effectively softens both kidney stones and gallstones for easy passage out of the body for great kidney cleanse and detox.
✅ SUPPORTS URINARY HEALTH - Stonebreaker is also renowned for its diuretic qualities and has been proven effective at helping support kidney, bladder and urethra health. Each tablet will help aid and assist your urinary cleanse. Chanca piedra pills are mainly used as a kidney stone dissolver and a gallstone dissolver.
✅ HIGHEST QUALTIY MANUFACTURING – We are ISO 9001 & GMP Certified. Our Chancapiedra is allergen friendly and does not contain soy, lactose, eggs, gluten, wheat, artificial colors, preservatives, corn, added sugars or animal products. Adults take 1 tablet daily with a meal, or as directed by a health care practitioner.
✅ FREE PDF SUPERFOOD COOKBOOK with purchase. 100% RISK FREE – MONEY BACK GUARENTEE! – If you are not 100% satisfied with your purchase we will provide you with a full refund within 60 days, no questions asked*
What Our Customers Are Saying
stopped my painful contractions of a disfunctional gb
Will not live without, stop pain gall bladder, stopped my painful contractions of a disfunctional gb. Want to hang on to my body parts.
I've Had Kidney Stones 9 Times
After my 9th time with a 6 mm kidney stone and lying in bed for almost 5 days after going to the ER for morphine, I was willing to try anything to avoid forming them again. My mother's boyfriend knew about these and I take them everyday now to prevent stones and hopefully break up the gall stones I was diagnosed with that are sitting in there now. I also have to say, these keep me "regular," too, so it's an extra benefit!
kidney stone gone in less than 3 weeks
I don't know if it was the cause, but I had a stubborn kidney stone for almost two months and they would not pass. I was resigned to having to get them lasered out (ugh). I read about Chanca Piedra on the web and decided to try it and 3 weeks later a CAT scan says the stone is gone. I don't know if it actually broke the stone, but I did not feel it pass. At this price it is worth a try.
THIS WORKS!
This stuff works! I had a 9 mm kidney stone and after one month of taking just 1 pill a day it reduced to a 6 mm stone (confirmed by CT scan). I'm going to double up on dosage now and get rid of the stone for good! I did not have any adverse reactions to this herb.
Better than the teas, cheaper, and easier.
This tastes better, and is much easier to take, than brewing tea every one. And it is only one pill a day, as opposed to two each meal of my other medicine to accomplish the same thing.
No stones since I started taking this.
I have to give this product five stars. It does not cause nausea or stomach upset or any other bad side effects. And I've not had a kidney stone since I started taking it. Coincidence? Maybe. Maybe not.
Questions?
Why are you running this promotion?
How can I use my coupon on Amazon?
Does this include free shipping?
What Are You Waiting For?