THE PERFECT CHRISTMAS GIFT FOR YOUNG KIDS
This Christmas, give the gift of self-esteem. This beautiful set of inspirational wall art will provide positive, motivational reminders each day! 😍❤️

WE WILL ONLY REDEEM 12 COUPONS EACH DAY FROM TODAY THROUGH CYBER MONDAY!

🔥 Press CLAIM COUPON and SAVE 60% 🔥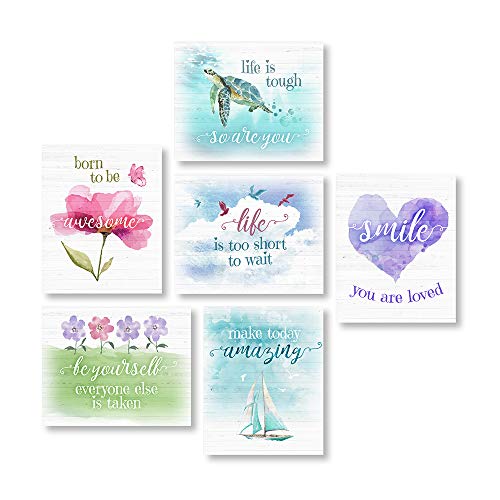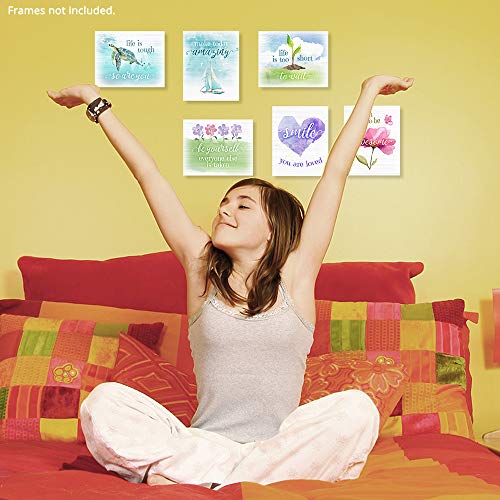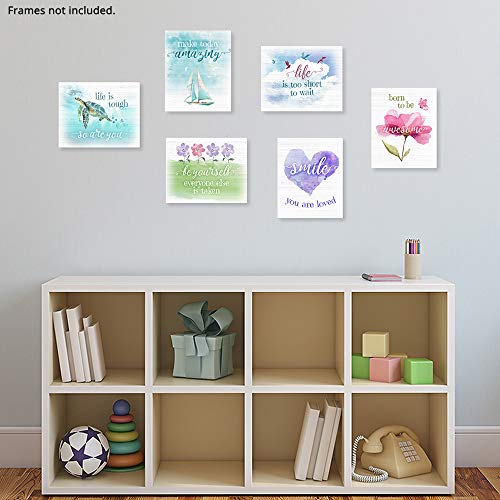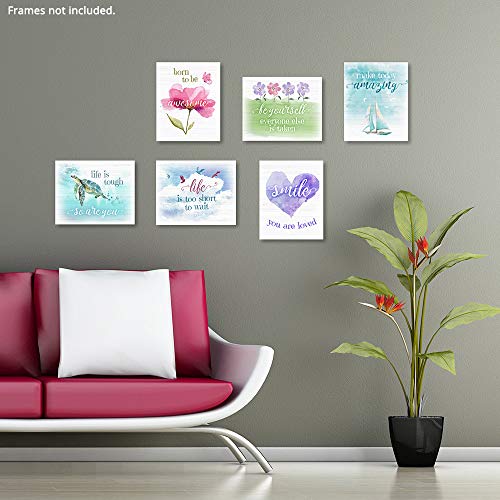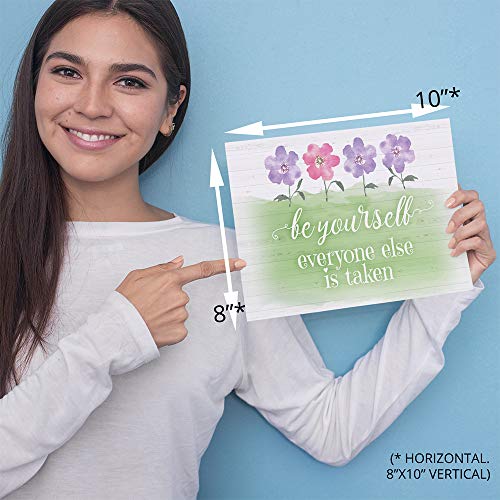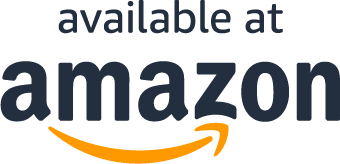 About the product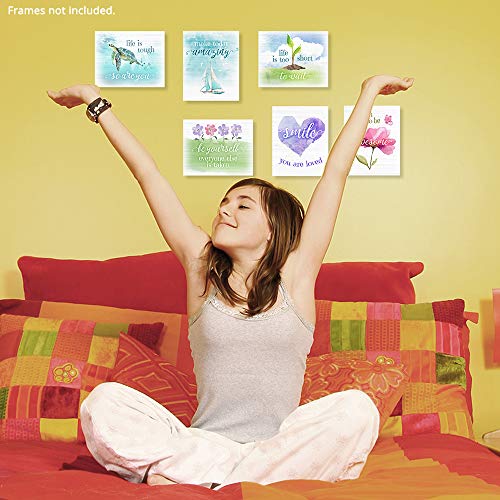 ORDER WITH CONFIDENCE THROUGH AMAZON
There are six original pieces of 8"x10" artwork
They are ready to frame
Every order is 100% printed in America
Printed on high-quality 130# glossy cardstock with a protective UV coating
Each package is mailed in a sturdy "stay-flat" protective envelope
What Our Customers Are Saying
Great artwork
I currently have these hanging in my little ones' room and love how they look. I went to my local dollar store and bought plain black frames and these look great in them. The colors are so vibrant and the words are clearly legible. The pictures have a beautiful watercolor painting to them and this includes the words. The colors match with practically anything and the words are very motivating. The size of these are 8x10's and fit any frame, so far, with no issues. My personal favorite is the sea turtle. I absolutely love the green and realistic look to it. These are not your typical cartoonish looking motivational posters but rather better painted and more grown up looking.
Love them!
Super cute! I love the positive messages and beautiful colors! I got them for my teen nieces and they love them! Put them up on their wall the day I gave them to them. The package was a little bent (expected) so i put the posters in a book for a day or two before giving them to my nieces and they straightened out nicely.
Amazing quality
Omg these are great inspirational posters! The paper quality is great is nice and thick and the print on them is so bright and vibrant. Need to find some great frames for these so I can put them up, but wanted to post how great they are. Highly recommend these for any inspirational wall set up!
Beautiful sayings
I love having little quotes all over my house. I believe reading them everyday makes you happier, and more in to life. I found these and needed them for my little girls room. I found a pack of white frames that went beautifully with all them. I loved every saying on them. They came quickly, and were lot bent or ruined at all in the shipping process.
Great for decorating a bathroom or a kid's room.
My daughter loves her new "pictures" and we read them and talk about them every night with story time. Definitely a great buy for a young girl
Questions?
Why are you running this promotion?
How can I use my coupon on Amazon?
Does this include free shipping?
What Are You Waiting For?