An Exclusive Offer For You
Innovative Color Changing Egg Timer Heat Sensitive Hard/Medium/Soft Boiled Egg Timer Perfect Kitchen Egg Timer Tool by Moxe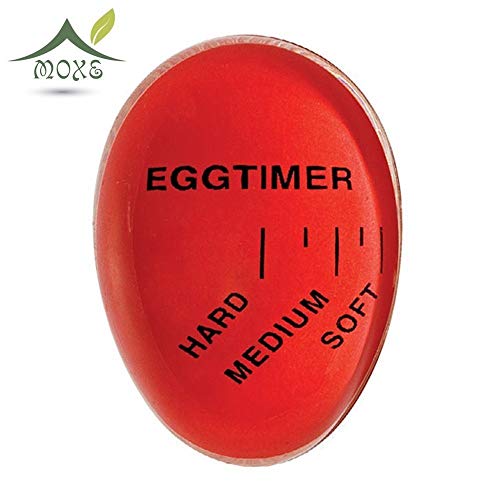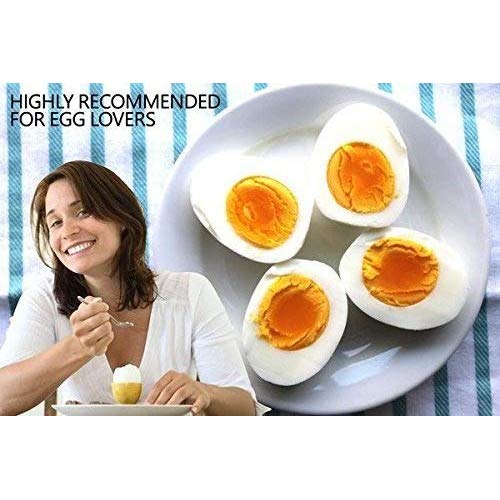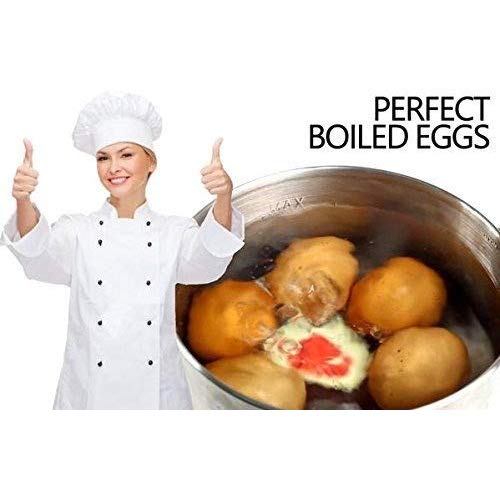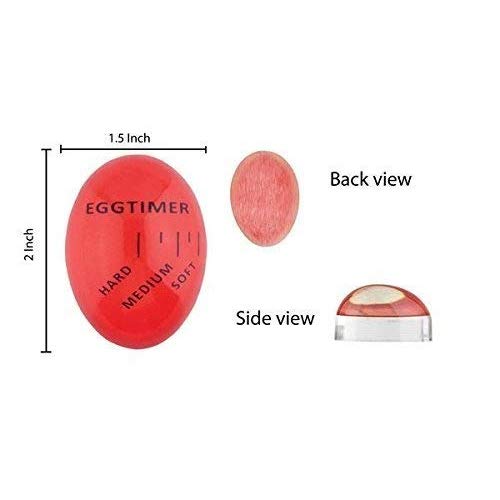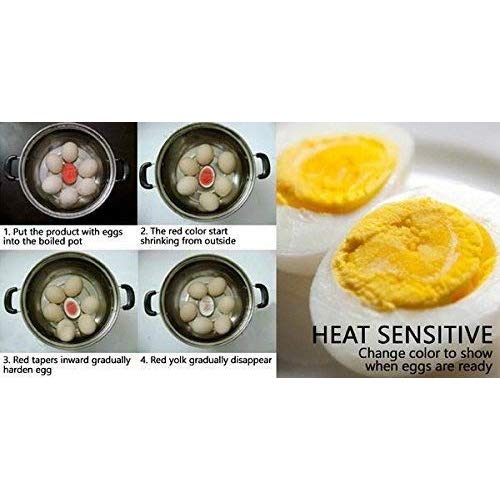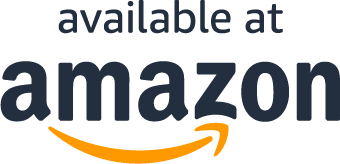 About the product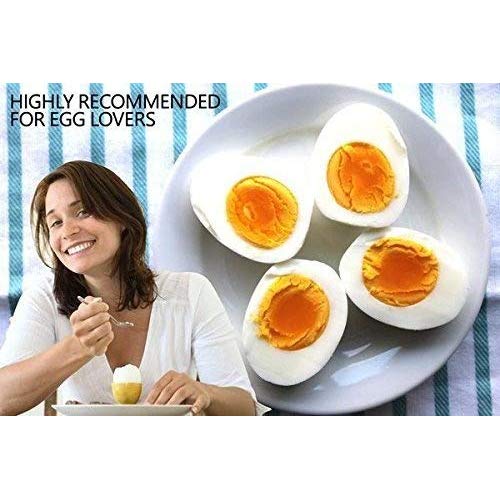 ✅ Most Innovative Colour Changing Egg Timer: Main purpose of Moxe Egg Boiler Timer is to indicate how far you heated up the egg whether a boiled egg is soft medium or hard condition.
✅ It will give you the result you wish and perfect state of boil as per your mood either one egg or with a dozen too.
✅ Even you don't need any instructions. You just simply place kitchen egg timer in boiling water and watch it change color as you cook from red to white which starting with the outside and moving towards the center. When the color change reaches your desired spot on the scale of soft to hard boiled simply take your perfectly cooked eggs out and enjoy.
✅ Perfect egg timers made of food grade and heat resistant Green Resin material. Moxe Egg Timer also FDA approved and non BPA which means nontoxic and safe to use for your family anytime.
✅ This egg cooker timer is very easy to clean. We recommend by hand wash for a faster easier clean anytime any day without being broken or damaged. Good egg timer for kids breakfast.
What Our Customers Are Saying
Handy
This timer is awesome. I like my hard-boiled eggs to be still slightly raw in the middle, but only a little bit. I never time my eggs right, mostly because I forget to look at the time when I cook them. This little thing eliminates the guesswork. I can cook my eggs to just the right level of hardness that I like.
No green around the egg yolks
I love this little timer. I don't like green around my egg yolks. When you use this you know exactly how your eggs will be boiled. My daughter had one and I used it at her home. Loved it so much I purchased one for myself.
Very useful gadget
Takes the quesswork out of the cooking eggs! If a hard boiled egg is a no brainer, anything less than that was always a hit and miss. Now I know exactly how my eggs are going to come it. Super easy to use. Awesome quality. Totally worth it
Perfect egg every time
Super easy instructions on back of product. Used it to make 5 eggs. All of them came perfect and it was easy to peel. My kids were excited to follow the process. Highly recommend it
Super easy and useful
Simple design, easy to use, does its job properly. What else is needed? Now I cut a hard boiled egg and see a nice yolk without a greenish color. Doubtless it's much easier to use this device than trying to remember how long they've been already in. Kids like to observe the process of boiling eggs; it's like a focus for them. Why haven't I bought it earlier? My order arrived on time.
Excellent choice
The egg timer I bought never 'lies to me'. The eggs are medium-boiled, just the way I like. It's very easy in usage and in cleaning. Now I forgot about looking each time I boil eggs on the clock, the timer shows me the progress of eggs. The result is exactly I expected. Cool, isn't it? It's really handu and accurate. I like the color and quality, though it has a simple design.
Questions?
Why are you running this promotion?
How can I use my coupon on Amazon?
Does this include free shipping?
What Are You Waiting For?