WHOLE-BODY INFLAMMATORY SUPPORT.
Get the popular natural supplement everyone's raving about for minor aches & pains and to help support a healthy inflammatory response for 50% OFF AMAZON.COM TODAY ONLY.

Powerful formula with natural ingredients works fast to give you whole-body inflammatory support.

Includes FREE 2-day shipping with Amazon Prime and a 60-DAY MONEY-BACK GUARANTEE!

Limit 2 Bottles Per Customer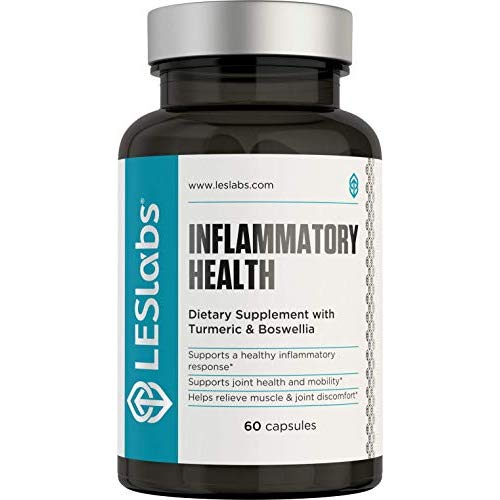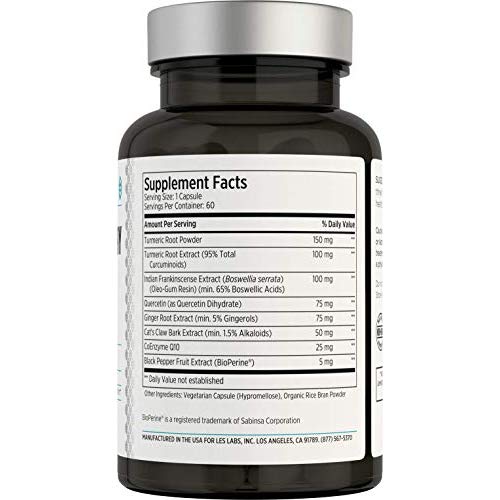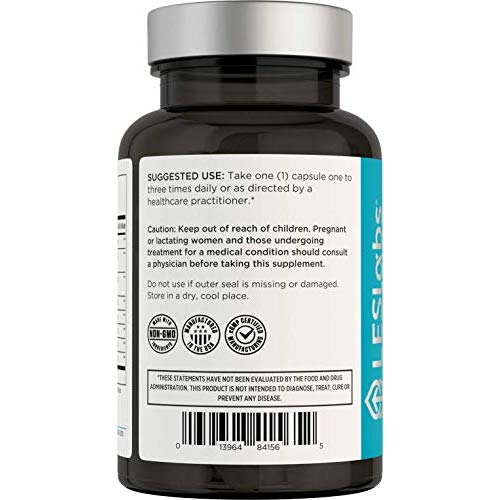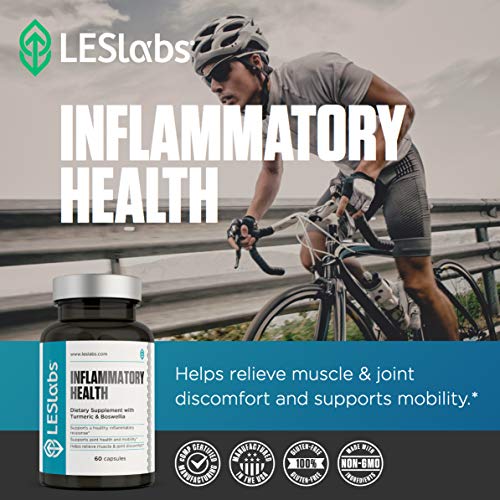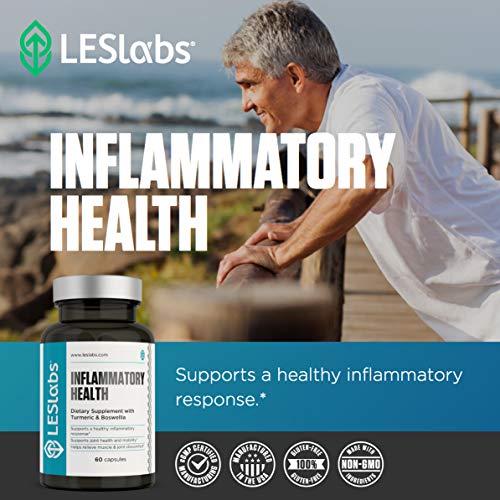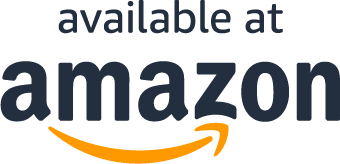 6
Coupons left
344
Coupons used
About the product
HELPS REDUCE JOINT & MUSCLE DISCOMFORT. Inflammatory Health is a natural supplement specifically formulated to help reduce joint & muscle discomfort.
HELPS PROVIDE RELIEF FOR MINOR MUSCLE AND JOINT PAIN. Natural, drug-free formula helps provide relief for minor muscle aches and minor joint pain.
SUPPORTS HEALTHY INFLAMMATION PROCESSES. Turmeric, quercetin, and boswelia work together to support a healthy inflammatory response.
PROMOTES JOINT HEALTH & MOBILITY. Inflammatory Health supports joint health & mobility and helps reduce muscle soreness.
100% MONEY-BACK GUARANTEE. Try Inflammatory Health and see how it works for you. All LES Labs supplements include a 60-day money-back guarantee - just contact LES Labs if you're not completely happy & healthy for a refund. Our supplements are manufactured in the USA with the highest-quality ingredients from around the world.
What Our Customers Are Saying
Surprisingly effective
I have terrible pain in my hips when I sleep, and although fish oil helps a little it's not nearly enough. I have used turmeric products in the past and had no results from them as far as pain goes, so I'm surprised at the effectiveness of this product. I tried it on impulse because I've had benefits from other Les Lab products, but I thought it was a fluke how quickly my pain disappeared. I waited a few weeks to make sure the results were real before I reviewed it. I wouldn't say I'm one hundred percent pain free, but it is much reduced and I can sleep through the night without major discomfort. I take one in the morning and one at night.
Seems to be helping
I've been dealing with inflammation after having an infected tooth pulled a few months ago. I've been happy with other LES Labs products (Sinus & Seasonal has been a life saver for me!), and I was impressed by the list of ingredients, so I thought this would be worth trying. I take one per day and I'm on my second bottle now - it seems to be helping (I'll find out for certain the next time I have blood work done for my annual physical).
This has made a huge difference for me
I ordered Inflammatory Health because as an endurance athlete, my joints and muscles take a beating from the long workouts. After 7 days of use I could really feel a difference. My joints and muscles feel much stronger and also recover faster. I used to have pain around my knees after long runs and that has gone away too. Overall It's an excellent product with quality ingredients and I will definitely be buying more because I can really feel a difference.
It Works
My husband has Arthritis and these capsules definitely seem to have reduced the inflammation. Thanks LesLabs.
Inflammation and pain are deminishing
I started on this product at the beginning of January. I am allergic to NSAIDs and have tried several products to help control the inflammation and pain caused by arthritis to no avail. The longer I am taking the Inflammatory Health supplement, I have noticed a decrease in both the inflammation and pain. I'm very glad I gave LESLabs product a try!
Really helps
I have to say I was skeptical but it really did help with pain and inflammation in my hip. I will purchase it again.
Questions?
Why are you running this promotion?
How can I use my coupon on Amazon?
Does this include free shipping?
What Are You Waiting For?