Huge Increase Immunity Blow-out Sale
Increase Immunity Boost Immune System, Elderberry, Vitamins C & D3 Magnesium, Zinc, Cordyceps, Echinacea, Boost Energy Naturally
$17.49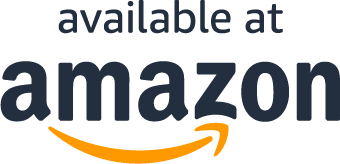 | | | | |
| --- | --- | --- | --- |
| 43 | Coupons used | 7 | Coupons left |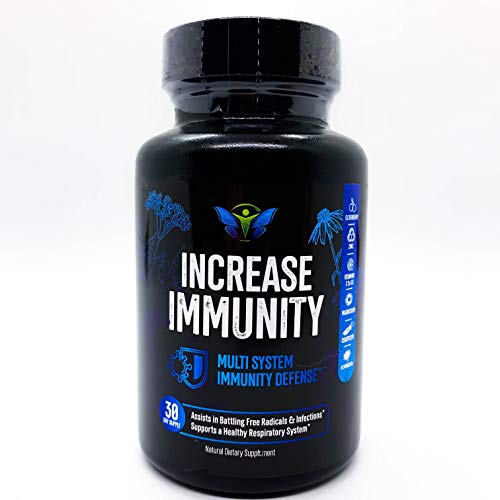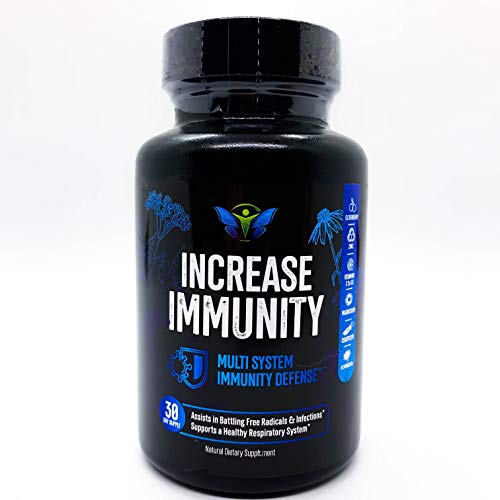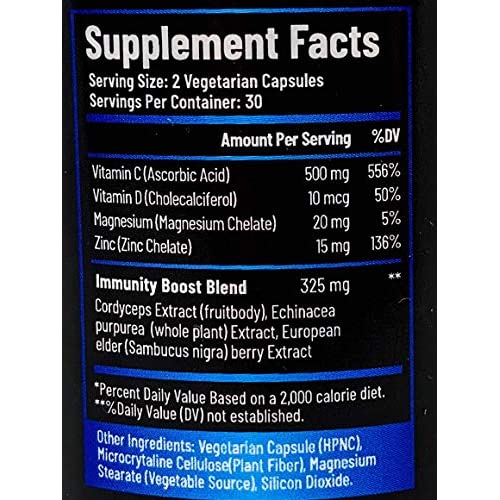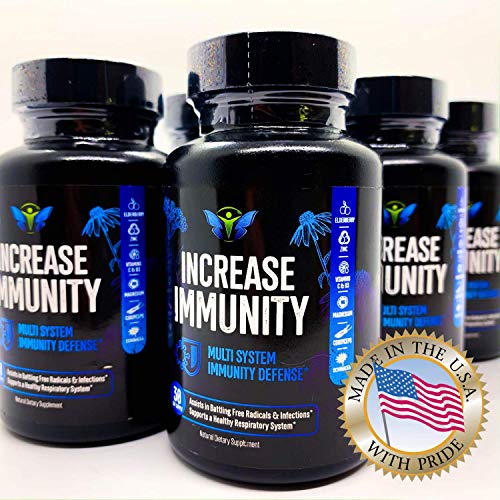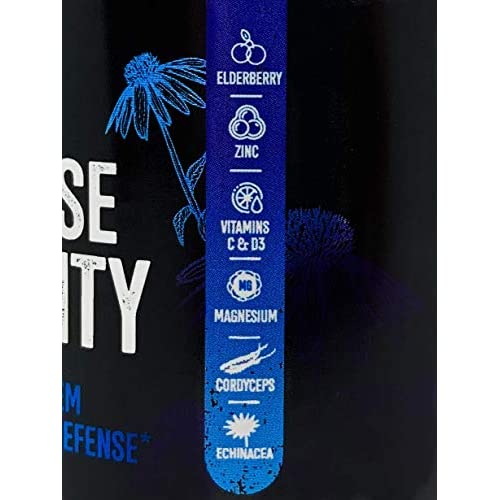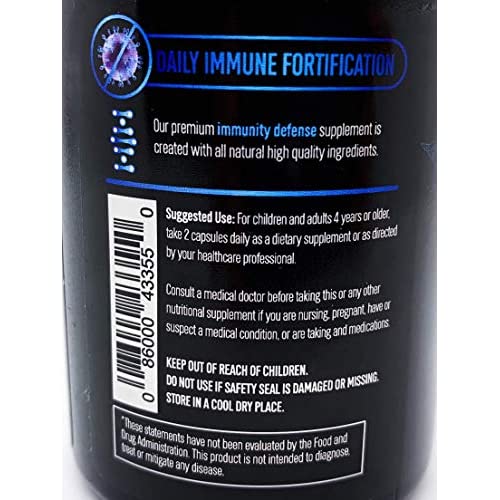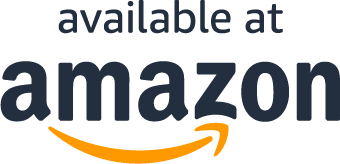 | | | | |
| --- | --- | --- | --- |
| 42 | Coupons used | 8 | Coupons left |
Read More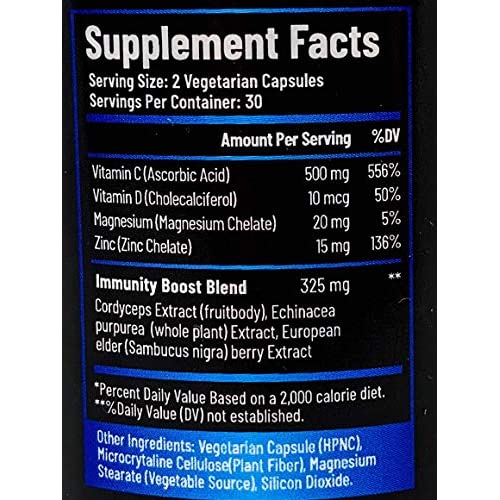 About the product
💪 FORTIFY YOUR IMMUNE DEFENSES - A weak immune system can lead to fatigue. This immune support supplement features 6 natural elements that may help give your body's immune system the aid it needs.
💪 HARNESS MORE ENERGY - Jump start each day with high levels of energy. Our vitamin supplements contain cordyceps mushroom and Echinacea that may help boost your energy, stamina, and vigor.
💪 LOOK YOUNG & FEEL YOUNG - Show off a vibrant and radiant glow every time you step out. Vitamin C, elderberry, magnesium, and zinc are rich in antioxidants that may help delay the onset of aging.
💪 BRIMMING WITH POSITIVITY - Feeling a bit down and under the weather lately? Vitamin D3, cordyceps and Echinacea have been shown to help fight off feelings of stress, tension, and worry.
💪 SAFE FOR THE WHOLE FAMILY - These immune support vitamins may be taken by kids (ages 4 years and up) and adults. It does not contain any synthetic additives that may cause unwanted side effects.
What Are You Waiting For?
What Our Customers Are Saying
Vitamin D3 & Zinc a plus for fighting Covid 19
This product is AMAZING! I feel awesome after using it. After taking it for a month, I kinda felt a cold coming on, but it never got here, thanks to "Increase Immunity." I'm one to catch everything, but knock on wood, I feel great, and I know it's because of the immunity boosting vitamins in "increase immunity." There's everything you need to boost your immunity in one little pill, plus the vitamin D3 & Zinc are great therapeutics for fighting Covid! Love this product! 5+ stars from this happy customer!
Your Immune System need this!
I absolutely love this supplement because it replaces all the vitamins I take daily all in one! I switched over from taking multiple vitamins such as elderberry, zinc, vitamin c & vitamin d, to taking this one because it has it all in one! It's convenient & my body loves it! I love that it's all natural & also contains magnesium & Echinacea! Highly recommend for keeping the immune system strong. Will be repurchasing for all my family members.
Increase Immunity and more
Fantastic immunity blend that I take on a daily basis. Increase Immunity has everything to keep my immune system bulletproof. Along with foundational supplements like zinc, vit D and mag, the adaptogenic properties of cordyceps keeps my body at 100% giving me the energy to train hard everyday. Great stuff!
Feeling better than ever!!!
This supplement is amazing!! Knowing all my immune system needs is in one capsule is all I needed to know, I'm feeling great...stay safe everyone!!!!UPDATE on my review! I have been taking this supplement for 4 months and haven't felt better, this stays on my shelf!
Great product all around!
In these times immunity is more important than ever. So happy and excited to have this in my life. Product is amazing and looks great also! This is going to be a constant in my supplements.
This supplement is perfect!
I really like this supplement. It's nice to take just 2 capsules to get all of these benefits.
What Are You Waiting For?
Questions?
Why are you running this promotion?
How can I use my coupon on Amazon?
Does this include free shipping?
What Are You Waiting For?