A New Topical Treatment for Women with Pelvic Pain, Vulva Pain and Vulvodynia |

Syren Intimate Relief | Best Soothing Moisturizer Gel for Vaginal Pain, Itch and Dryness | Potent Topical Treatment for Women with Vulva Pain and Vulvodynia | Now with Child Resistant Lock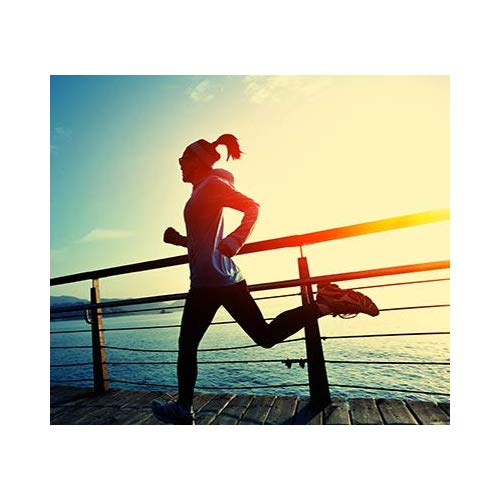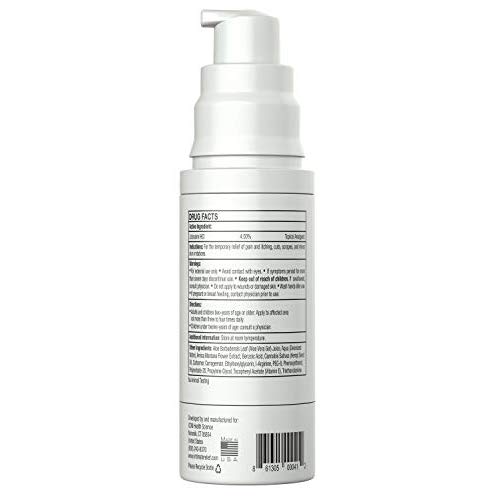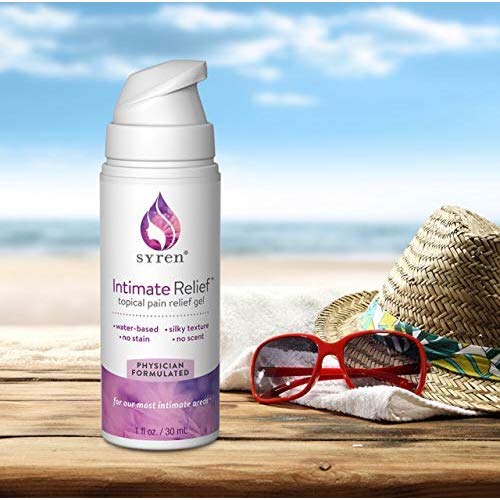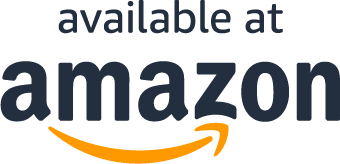 About the product
🌺 PAIN RELIEF THAT LASTS FOR HOURS - This topical pain relief gel contains lidocaine. It is a local anesthetic that blocks out pain signals in the skin of the vulva, keeping you pain-free for several hours.
🌺 SOOTHING & MOISTURIZING - Syren is also a moisturizing gel that contains essential compounds which can help soothe burning and itching sensations while relieving dryness on the exterior vaginal area.
🌺 SMOOTH & SILKY TEXTURE - Forget about sticky ointments and creams. Intimate Relief is a lot easier to apply and it spreads smoothly on your skin. Once absorbed, you'll forget you even used it!
🌺 SAFE TO USE - Apply the gel on your vulva as often as needed. No more waiting and no more enduring the pain until the proper time for application. It has no scent and it won't stain your underwear.
🌺 RARELY NO SIDE EFFECTS - There may be a slight sting upon application but it is mild and brief. Use it as often as you want and you can rest assured that there will be no negative effects at all.
What Our Customers Are Saying?
When Nothing Else Worked, This Did
I have to admit this product is an awkward one to review, but if it helps someone I'm glad to share my opinion. I was diagnosed with vulvodynia around 6 months ago. I've tried oral medication, topical prescriptions, pelvic floor PT and nothing made a difference until I tried this product. The problem I face is painful intercourse, and so I found this product and figured I'd give it a try. This was genuinely the first time I've had non-painful intercourse in what seems like forever. I want to cry at the feeling of relief I have from finding this product. Definitely recommend.
5🌟🌟🌟🌟🌟+
I have suffered for years not being able to have sex without pain due to menopause dryness and I thought it was something I would have to live with because nothing worked for me. Then I tried this product and from the first time using it I couldn't believe how well it worked it was like the good ol days all over again. I can't tell you enough how wonderful this product is it has literally given me back my feeling of sex appeal and sexual desire. This is a must try for anyone who has pain during sex you won't be sorry you did I really can't praise enough.
This is the best stuff ever!!!
The best by far! Out of any numbing cream this is the best. I use it a lot for a chronic painful condition. It really is the best out there!
Great relief
This gel helped tremendously with itching or any pain I had in my vulvar region. It is smaller container than I thought it would be but you only need a very small amount. It is small enough to keep in my purse in case I need it while I'm out. Great product
Works fast!
I just got this! I immediately ran to the bathroom to put it on, and expected to sting for a few seconds that didn't happen! I was feeling pretty low due to irritation and itch, wow' i will do a more in-depth review but for now, i'm happy!
Gets rid of irritation!
I have had some issues with menopause, thinning skin in sensitive areas. This cream really helped soothe the irritation and wasn't sticky or unpleasant to use.
Questions?
Why are you running this promotion?
How can I use my coupon on Amazon?
Does this include free shipping?
What Are You Waiting For?