An Exclusive Offer For You
Kapok Naturals NonGMO Spirulina Capsules. 500mg Spirulina Powder. Natural Vitamin B Boost & Reduce Cholesterol. 100 Capsules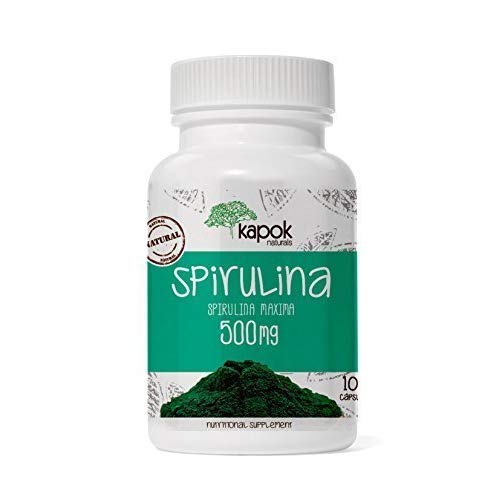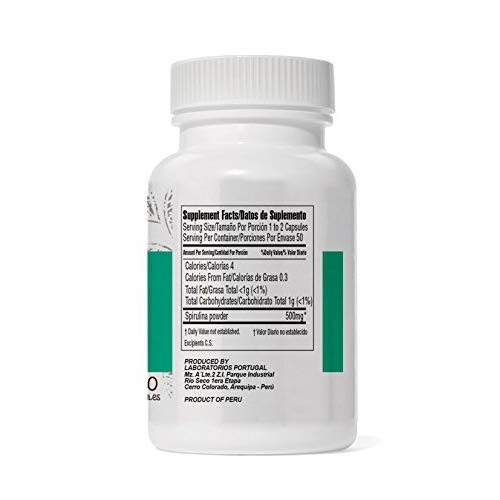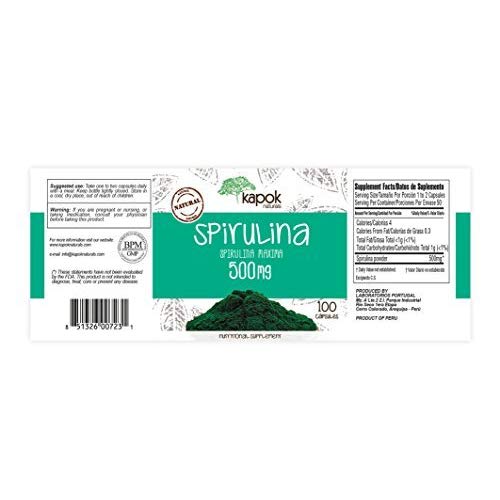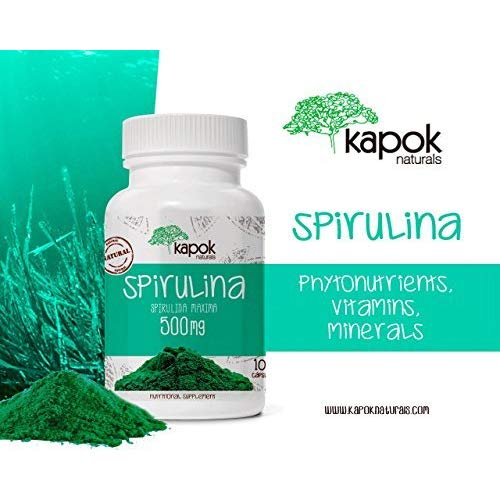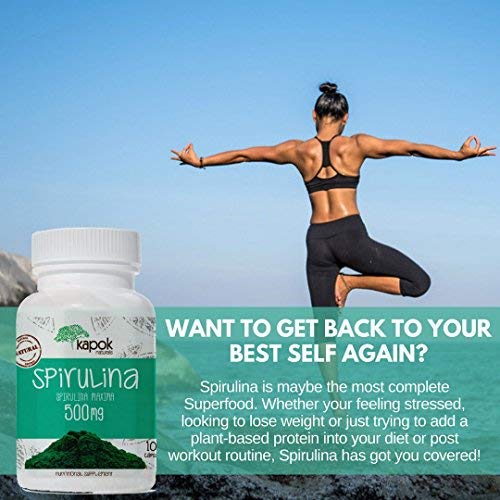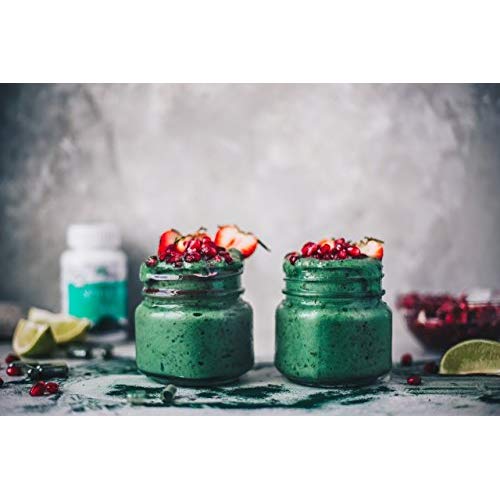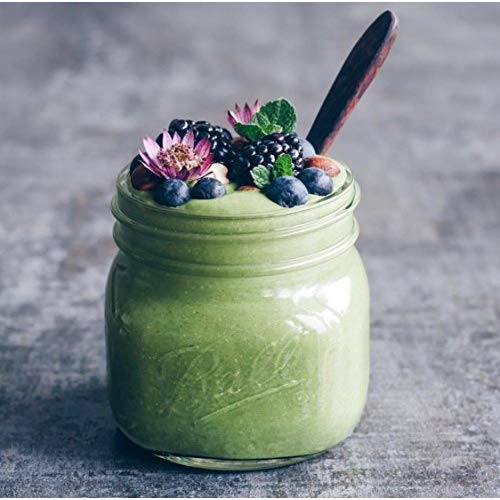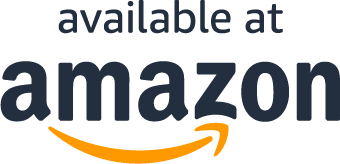 About the product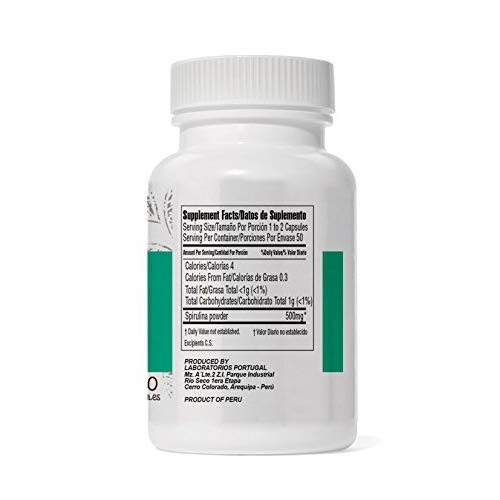 ✅ HIGHEST QUALITY SPIRULINA WITH NO AFTER TASTE - At Kapok Naturals our goal is to provide the highest quality natural and organic plant-based superfood products. Our Spirulina Capsules are Premium Non-GMO, GMP and ISO Certified Spirulina Pills.
✅ BETA CAROTENE, PLANT-BASED PROTEIN & IRON - Spirulina powder pills have 2800% more beta-carotene than carrots, 3900% more iron than spinach. A 60% protein, Spirolena is an excellent source of vitamins A, K1, K2, B1, B2, B3, B6, B9, B12, Vitamin C, D, E, iron, manganese and chromium.
✅ ANTIOXIDANT RCH & HELPS SUPPORT A WEIGHT LOSS - Spirulina powder capsules act as an antioxidant and anti-inflammatory. They are high in Chorophyll, help support weigh loss and cholesterol reduction. This Blue Green Algea Superfood Spuralina has been known to increase energy, support the immune system, brain function as well as overall health.
✅ ALLERGN FRIENDLY SUPERFOOD - Adults take 2 Spirulina capsules twice daily with a meal, or as directed by a health care practitioner. Store in a cool, dry place, out of reach of children. This green superfood is allergen friendly and does not contain lactose, eggs, gluten, artificial colors, preservatives, or added sugars.
✅ FREE PDF SUPERFOOD COOKBOOK with purchase.100% RISK FREE – MONEY BACK GUARENTEE! – If you are not 100% satisfied we will provide you a full refund, no questions asked*
What Our Customers Are Saying
Amazing product and great quality!!!!!
I have been looking for a good spirulina for a while now and just tried the Kapok Naturals brand and loved it. The quality is great and I love the packaging. Doesn't have an algae after taste like others do. I highly recommend it!!
Five Stars
Helps with acidic stomach
Good deal for the price.
Bottle came packed to the absolute top. No bad after taste or 'reaction' after swallowing. Hard to say if they work, taking as part of a 'group' of supplements. Only time will tell. Read up on GOOGLE and such for latest on supplement.
No algae taste - great value
Read some good reviews about Kapok so thought I'd give them a shot. The Spirulina capsules are great and don't leave that gross algae after-taste. For the price as well you can't go wrong. Will definitely be purchasing some more.
Pleasantly Surprised!
To be brutally frank, I bought this supplement because I thought it was chewable as I sometimes have difficulty swallowing due to acid reflux and aging (I'm 84 yo). This looked so big I was afraid to try it. Finally, I got up my courage and swallowed it with some water and it went down with no problem! Hurray! Truth be told, I still wish they would make a chewable supplement, but so far so good.
Questions?
Why are you running this promotion?
How can I use my coupon on Amazon?
Does this include free shipping?
What Are You Waiting For?