An Exclusive Offer For You
Homestarry Fairy Lights Battery Operated String Lights with Remote Color Changing Lights for Bedroom Indoor Wedding Stroller Christmas Costume, 16,4 ft 50 LED's, Multicolor 13 Colors
$8.39

| | | | |
| --- | --- | --- | --- |
| 41 | Coupons used | 9 | Coupons left |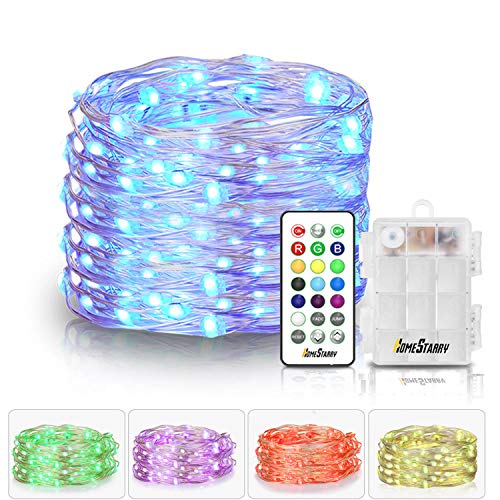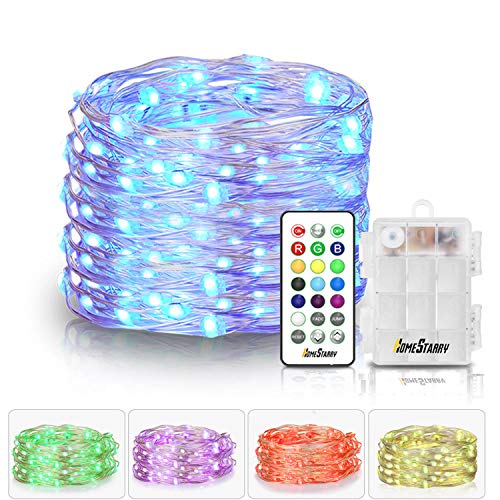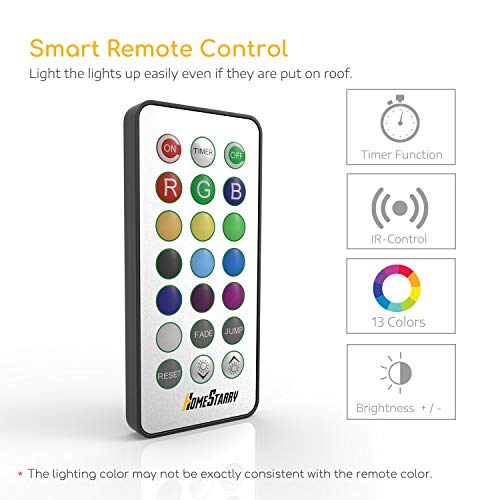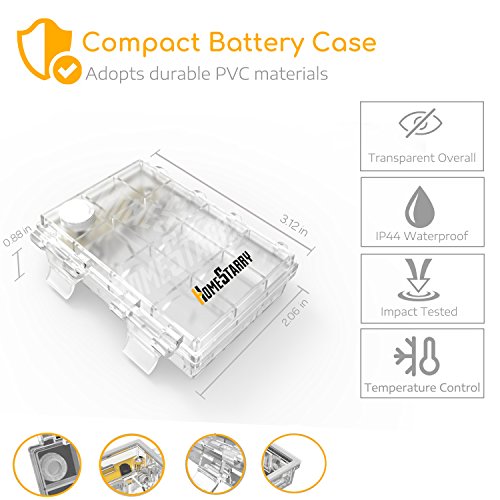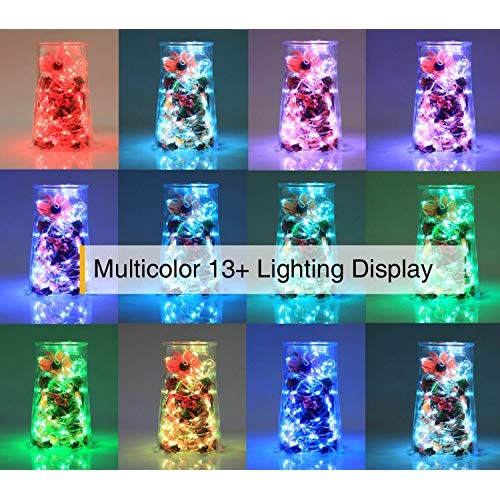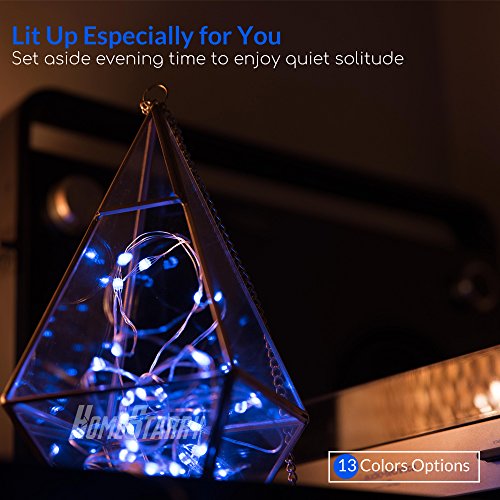 | | | | |
| --- | --- | --- | --- |
| 41 | Coupons used | 9 | Coupons left |
Read More
About the product
Make sure this fits by entering your model number.
13+ multicolor Mini LED string lights: Battery powered color changing twinkling fairy lights, perfect ornaments for decorating bedroom, garden, patio, front porch, etc. Embellishing wedding, valentine's day, valentine decorative lights, Christmas tree and new Year party,
Versatile Remote: 13 colors (Red/Green/blue/yellow/purple...) and 3 light modes (steady-on/fade/jump) are selectable. 10 brightness levels provide fine adjustment. Even got Smart timer function to automatically have lights stay 6H on and 18H off. Set timer up properly, you will get a warm glittering shinning ''welcome home''!
Excellent flexibility: consists of 4 high-quality Silver wires, which make it tough and sturdy, not easy to break apart. It is also very flexible and can be easily twisted into any shape, perfect for modeling. Waterproof and insulation ensure use safety.
Quality Battery case: made from high quality PVC materials. Got Smart temperature to prevent Overheat. The button on it can be used to switch the lights on/off and change light modes directly by pass the Remote. Two methods to freely control the lights.
Ip44 waterproof: all parts of this string lights are waterproof. They can work excellently even on rainy days. Ideal ornament for outdoor decorating. All Battery powered string lights by Homestarry possess FCC and CE certificates and rosh, safety guaranteed.
What Are You Waiting For?
What Our Customers Are Saying
Neat little LEDs!
These are perfect! I used these as a part of a Halloween costume with a tulle ballerina skirt; they looked awesome underneath the sheer fabric. The red LEDs are a little dim, but the blues and greens are very bright. I'm very happy with this purchase!
Love these LED lights
Love these LED lights! Taped these to the house I made for my daughter. The multiple lights, remote and changing lights are her favorite part of the house.
The Cutest Lights Packed With Big Features!
I ordered these lights on the 21st and they were delivered on Sunday. Super fast delivery, love it. It arrived in a box with a product manual and remote (remote battery was included), safely tucked in a padded envelope. The lightstring is this thin bendable wire so its very easy to manipulate in any way you want. Unfortunately for me, my nephew happened to be there when I opened the package and he immediately fell in love with it. Tempted though I was, I can't deny the little rugrat anything so it ended up in his room as a nightlight. We put the lights in a big glass vase to make "fairy lights". I saw that project on Pinterest and always wanted to try it. There are 12 different colors and you can use the remote to pick what color you want or you can choose for it to cycle through the colors. There's a timer feature.There's even a feature that allows you to either dim the lights or make them brighter. That's a ton of features for a string of lights. We used the green light, because it's his favorite color, and used the button to dim the lights and it's the perfect amount of light to use as a nightlight. This would be so pretty with a candle set on glass pebbles in a glass vase. That had been my original intention. I could imagine using it wrapped around a door wreath strung up outside on the patio. I'm very happy with my purchase, I only wish I had picked up two!I attached a video where I use the jump feature to cycle through all the colors and then the light dimmer then the light (brightener?) I guess you'd call it. I hope that helps somebody.
Really cool!
These lights are great. I bought them to use with my Halloween costume. I dressed as an angel and attached the light to my wings. (The battery pack is in between the wings.) The end result was great. I love that it comes with a little remote. I kept the remote in the pocket of my robe.
These lights are awesome!!!
I got my son a loft bed and wanted to try and get as cool of a set up as I could on a small budget. I stumbled on these lights after looking at many others and decided these were my best option. I got 2 sets and even though they are separate they can both be controlled by the same remote, which is great! The sensor for the remote appears to be in the battery pack so if you have multiple battery packs close, all strands should respond when pushing a button.I am so pleased I am thinking of getting some for other rooms in my house!! Hopefully they last!
Works great for what I needed it for.
I planned a romantic evening picnic at the beach for my boyfriend and this paired up worth a inexpensive lantern really did the job when setting the mood. On the battery compartment there's also a button that you can press to shuffle through The many different colors. He was impressed with his surprise and for me this was the show stopper. It's so versatile that the creative possibilities in which which to use these lights are endless.
What Are You Waiting For?
Questions?
Why are you running this promotion?
How can I use my coupon on Amazon?
Does this include free shipping?
What Are You Waiting For?