An Exclusive Offer For You
Weekly Dry Erase Board Calendar Stain Resistant Technology Magnetic Whiteboard Planner for Refrigerator by HomeN'Stars Bonus 2 Fine Point Markers 10 Magnetic Icons White 16" x 12"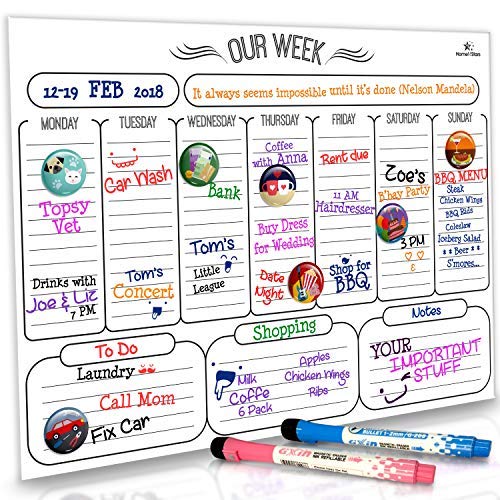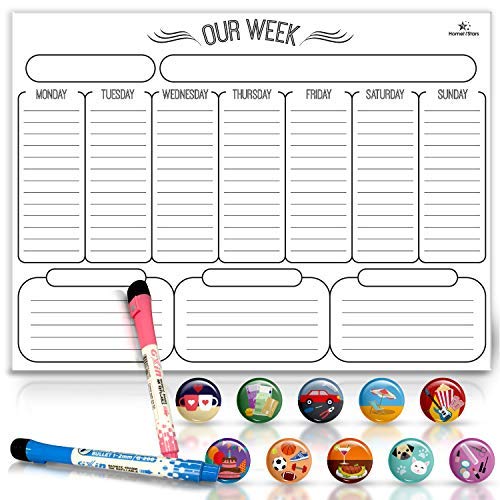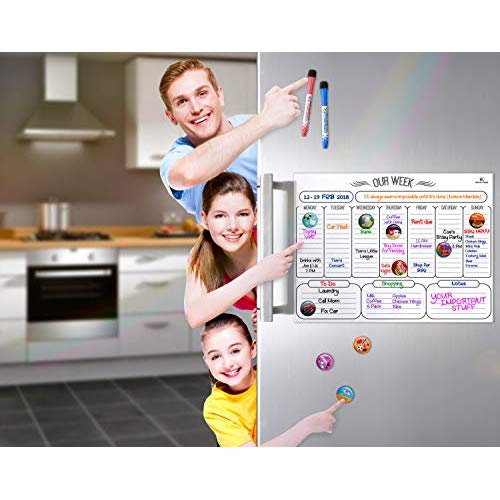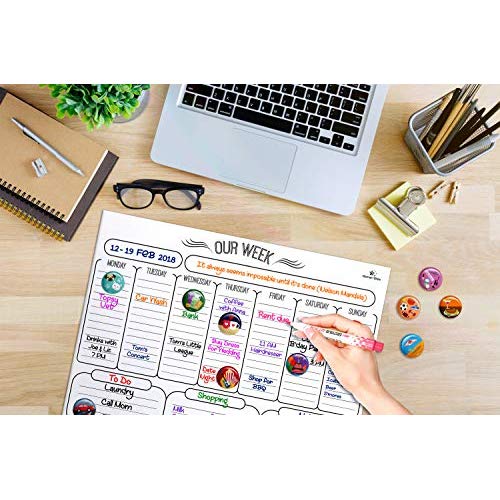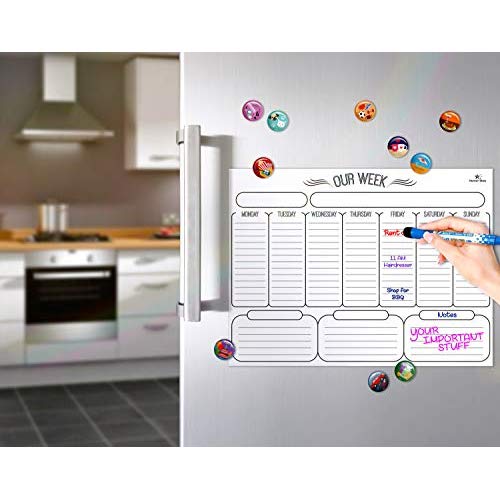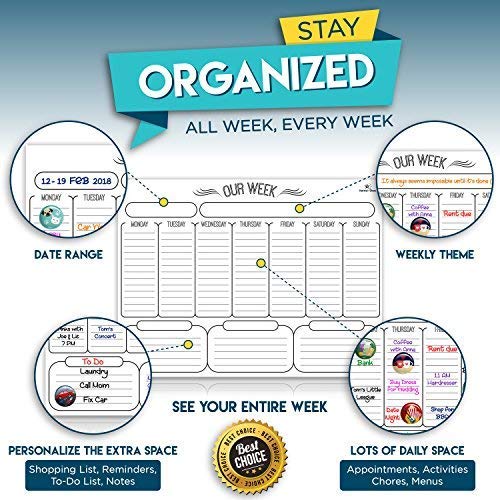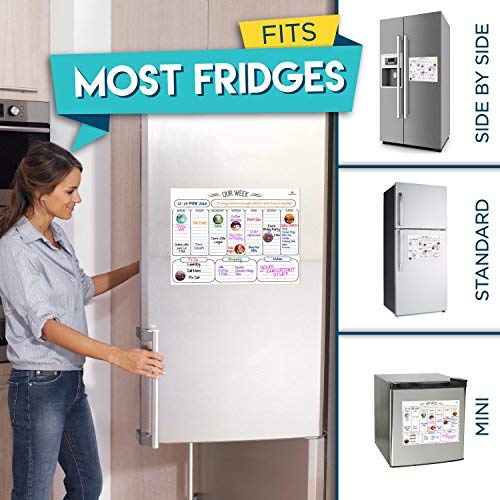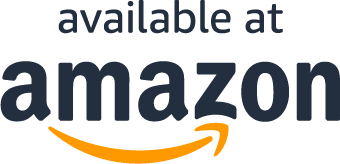 About the product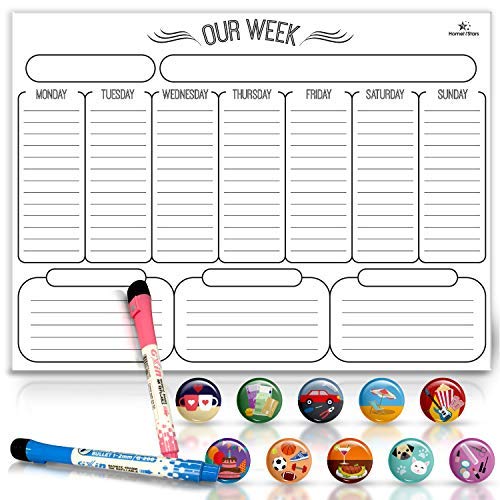 Make sure this fits by entering your model number.
EFFICIENT AND CONVENIENT: The HomeN'Stars weekly whiteboard calendar has a weekly, horizontal layout which gives you and your family an instant view of all the events tasks & activities right where it's all happening - on the kitchen fridge! And you have those extra spaces to personalize lists and headings.
GET ALL THE FAMILY ON TRACK: We believe that organizing your life and sharing with your family will make your daily life easier, stress free and happier. The HomeN'Stars weekly dry erase board is a fun way to get the whole family on the same page and put an end to chaos and those missed appointments into the bargain.Great for back to school.
LATEST STAIN RESISTANT TECHNOLOGY: Slimmer and stronger, this magnetic weekly calendar for refrigerator features 30ml magnetic backing covered with high-gloss PET film. You can erase over & over without any smudgy "ghosting" or staining and it adheres to any magnetic surface.
FREE BONUS: Highlight those important dates with your 10 free magnetic decals. Cute icons mark everything from movies & dinner dates to pet care & game nights. As well, your refrigerator calendar comes with 2 quality markers, making it easy to organize dates & events. Each marker has an eraser tip & magnet, too. Great for off to college.
CUSTOMERS ARE OUR TOP PRIORITY: We have invested lots of research and quality control into the white board calendar and want you to be 100% satisfied with your purchase. So it's fully refundable if anything goes wrong. Flat delivery prevents creasing
What Our Customers Are Saying
Perfect!
Love this! I've only been using it for half a week and already it's helped us all get on the same page. I love that my kids can look at the calendar and know what lessons and chores they have for the day so they know what to expect without me having to remind and tell them. Also I think it will help my organization. I have a master calendar and then plan that at the first of the week I'll write down everything we have the whole family needs to know about. I put it on my magnet board. Perfect for my needs! Thank you!
This product is great and just what I was looking for
This product is great and just what I was looking for! I had been searching for a nice magnetic board to organize my meals but most of them had bad reviews about not erasing or peeling apart after a while. I've had this one for about a month now, using it everyday and it has done none of those things! The markers it came with write great and have erasers that unfortunately don't erase very well but if I just wipe my finger over the writing or a paper towel it instantly comes off which to me is no big deal at all. Also came with some very cute magnets. If it ever does end up getting worn out I will be buying again
This has been great for my daughter who has anxiety
This has been great for my daughter who has anxiety. She needs to know what is happening every day to stay regulated, and with our changing schedule, this was the perfect way to do that!
Perfect for busy school year
I can't wait to put this board to use!
What a great product! I love the fact that this is ...
What a great product! I love the fact that this is not just a dry erase board, but a magnetic mat; it affixes to the refrigerator completely. We needed a pre-printed weekly calendar to keep track of everyone's schedules, and this product serves its purpose beautifully.
Great for meal planning!
I love this dry erase board. I bought it as a way to plan out meals, especially as a way to track what my super picky toddler has eaten throughout the week. Since her arsenal of accepted foods is quite small, I like to try my best to rotate the few things she actually eats. I typically wipe down the board every Sunday evening and try my best to plan out meals for the upcoming week. It's also nice to note any appointments/commitments. It really plans out the next 7 days very well! Things I like: - It conveniently magnetizes (very well, I might add) to our stainless steel refrigerator door. I placed it in a spot to cover stubborn smudge marks. A double-win! - You get some little magnets that you can use to spice up the appearance - It has really helped us meal plan! Some things I don't like: - The included markers really don't work very well. I went ahead and ordered a set of Expo fine tip markers and they do a much better job. - If you leave something on for too long, you are going to have a hard time getting it to erase. I wipe down the week portion every Sunday evening, but there are little sections at the bottom that I use as reminders. I don't always get to the reminder tasks immediately, so they may stay up there for some time. (Some things - like organize the basement -are there for months. Oy!) When I tried to finally erase those things, permanent smudges were left behind. It looks messy and also sort of serves as a constant reminder that I didn't get to my task fast enough! - Because of the size, I find that if I have a lot to erase, I actually prefer to just use Windex and paper towel. I think that does a better job at wiping everything clean. (But the Windex trick STILL has not been able to clear the smudges I noted above) - The size is big, which is great, but the only way I could fit it on my fridge was to put it very close to the door handle on the right door (the left door has a water/ice dispenser so that was not an option). A lot of times I find that the Monday column (which is the first column on the left) often gets smudged because the ink is wiped when someone uses the handle to open the door.
Questions?
Why are you running this promotion?
How can I use my coupon on Amazon?
Does this include free shipping?
What Are You Waiting For?