Therapists Giveaway is over... but YOU can GET 15% off

HomeN'Stars Reward Chart - Toddler Chore Chart - Behavior Chart for 3 Kids, 60 Tags for Chores, Behaviors, Routines, Manners, Sturdy Magnet or Hang on Wall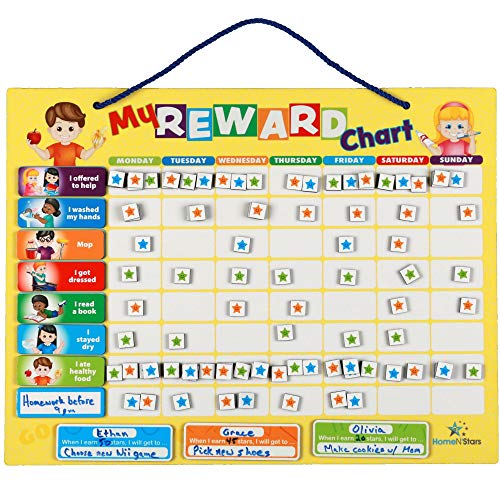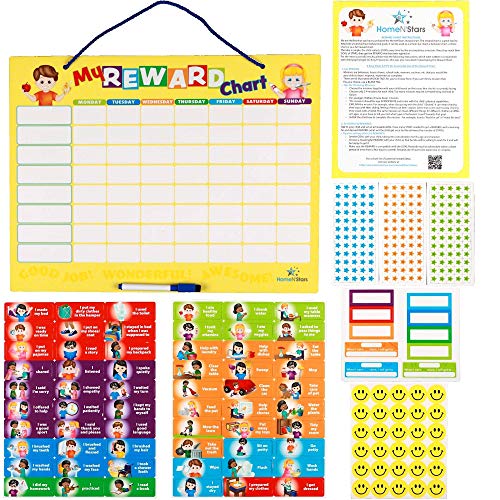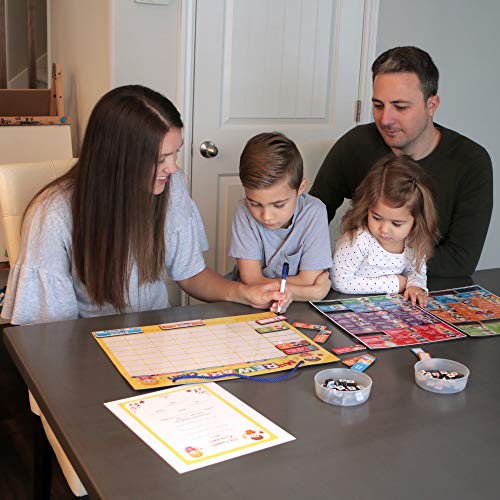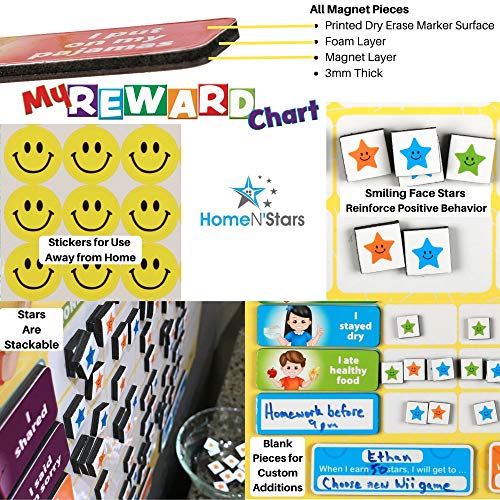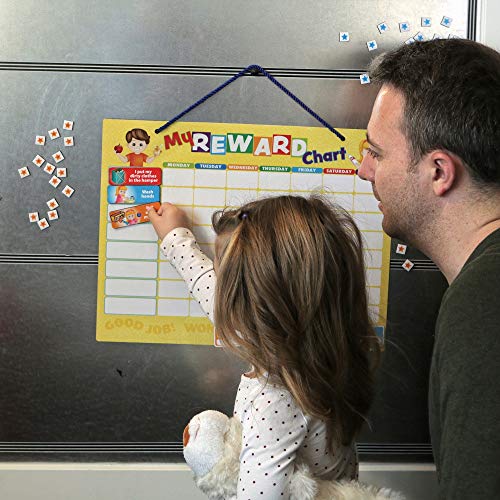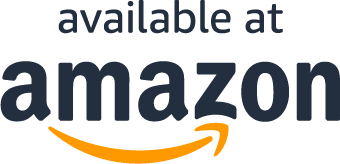 0
Coupons left
0
Coupons used
GET THE HOMEN'STARS
REWARD CHART FOR 15% LESS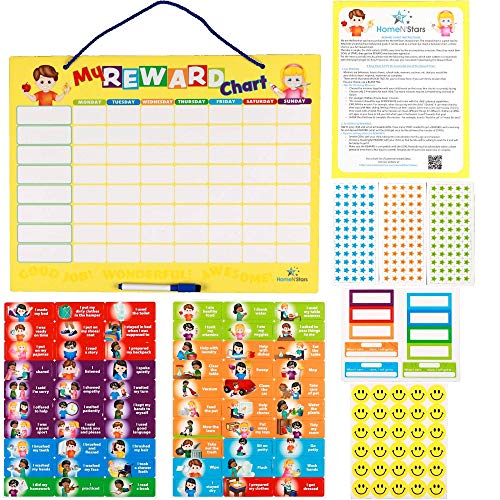 We would like to offer this Reward Chart as a valuable accessory for you in your work with families. Leaving the clinic with a ready-made and easy to assemble reward chart, makes life easier for the therapist, parents and children involved. You can pass this on to patients or take advantage of our special 4 + 1 deal www.homenstars.com/b2b where you actually get a 20% discount and you can resell to your patients. (will be available after March 1st) Or of course, you can just direct them to the link on https://www.amazon.com/dp/B07Y3486VF The set comes with 60 illustrated mission tags that include chores, behaviors, routines, potty training, and manners. As well as the 60 illustrated mission tags, there are 7 blank dry erase tags that can be customized for issues not covered by the illustrated ones. The Reward Chart set also has 30 stickers that a parent can keep in the car or his/her bag so that even when they are away from home, kids can be rewarded for positive behaviors. Then the sticker can be exchanged for a star on the chart once they get home. The magnetic smiley stars are stackable so that for behaviors such as potty, a child can get more than one star a day to reinforce his positive behavior It has been designed for ease of use.
Step 1 - Parents and children decide together on the specific chores, behaviors or routines they wish to work on for the coming weeks based on the issues they have been having or what has been recommended by their therapists. Decide what is each child's goal (how many stars he/she needs to achieve). Then decide on the reward the child will get on achieving his/her goal. (a list of reward ideas is available on our website)Step 2 - Print out the contract, fill it in and sign it with the kidsStep 3 - Set up the reward chart on any magnetic surface or hang on the wall. Then fill in the name tags with the kid's name, goal and reward. Put up the relevant missions and reward the kids for good behavior, doing their chores and routines. Step 4 - Once a mission (e.g. chore, task, behavior, manner or any customized mission) is accomplished, and the child is no longer required to work on it, print out a Success Certificate, fill in the details and grant it to the child.Why Choose the HomeN'Stars Reward Chart?* It's the only reward chart in the market that was developed, designed and illustrated by experts.* The Reward Chart set also has 30 stickers that a parent can keep in the car or his/her bag so that even when they are away from home, kids can be rewarded for positive behaviors. Then the sticker can be exchanged for a star on the chart once they get home.* The magnetic smiley stars are stackable so that for behaviors such as potty, a child can get more than one star a day to reinforce his positive behavior*It uses positive, empowering language* It comes with detailed instructions for parents*

What Our Customers Are Saying
Perfect for all kids
My wife and I both love this board and how we can motivate our boys to do more chores and show them how they can get rewards/allowance. Our boys are 2 and 4 and tonight we started with "getting ready for bed" and our oldest ran to his room and got ready then got clothes for his little brother as well.Build quality seems good overall, for now we aren't hanging it up so the boys can get to it easily but that could change and it seems like it will last a good while as well.
Great price and colorful
This is great! I have mine sticking to my door, but you can also put it on your refrigerator or hang it up on the wall with the provided string.This has a ton of magnets with their accomplishments that they can sort through.It's colorful and fun looking.For right under $20 this helps them see their accomplishments and responsibilities.
Great rewards chart for kids
Very good chores chart for kids. Would really help improve kids behavior. A very good buy.Would definitely recommend.
Questions?
Why are you running this promotion?
How can I use my coupon on Amazon?
Does this include free shipping?
What Are You Waiting For?