HAPPY RAINI DIAPER CLUTCH
Happy Raini Portable Baby Diaper Changing Pad - Diaper Clutch is Waterproof, Has Pockets for Diapers and Wipes; Head Cushion; A Roomy Internal Pocket Holds Spare Onesie; Removable Shoulder Strap.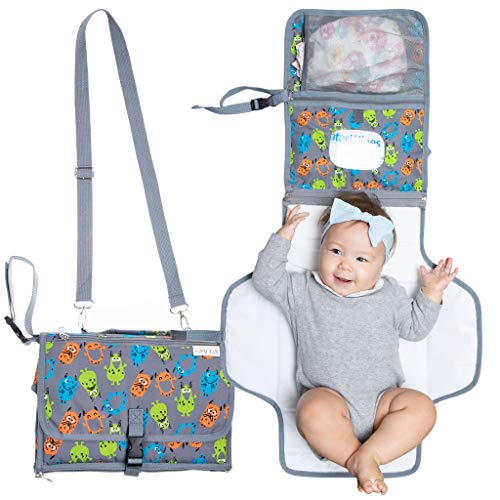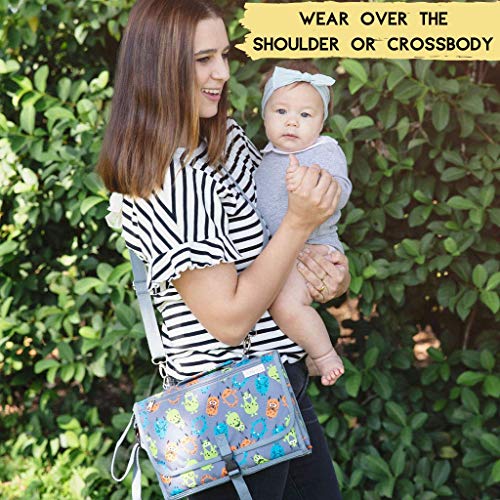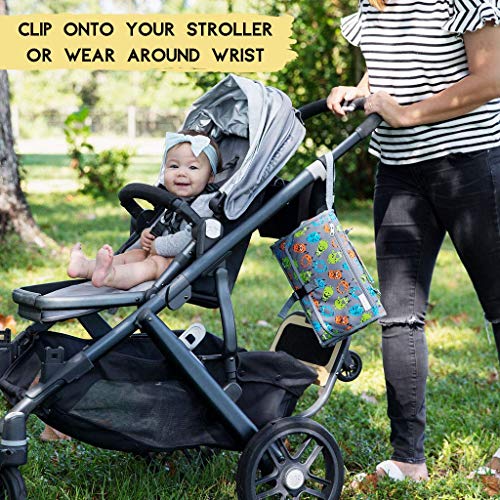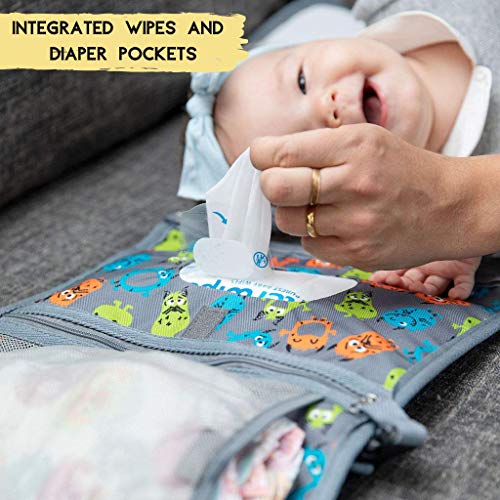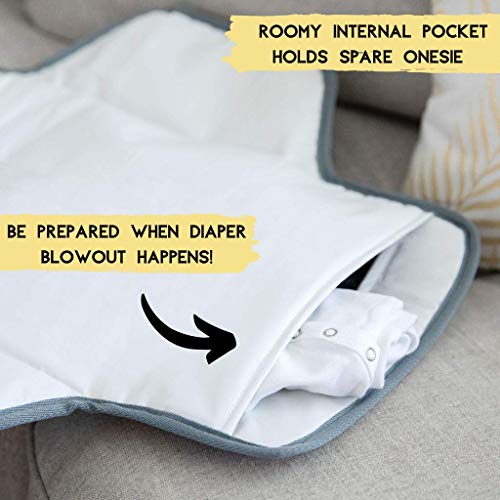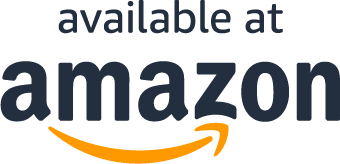 About the product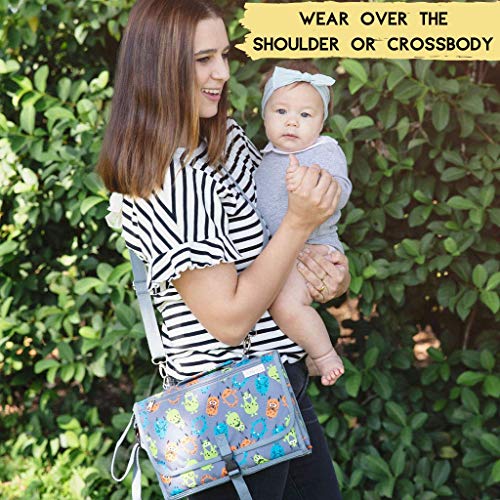 STREAMLINE BABY TRAVEL with this portable changing mat and diaper clutch by Happy Raini. With multiple pockets for baby care accessories plus versatile carrying options, it makes venturing out with your infant a breeze.
ROOMY INTERNAL POCKET is perfect for when a diaper blow-out happens. Our changing mat boasts a unique and roomy internal pocket to store a spare onesie and plastic bag.
MULTIPLE STORAGE OPTIONS include an integrated wipes pocket ending the need to remove the whole pack, 2 other pockets hold spare diapers, phone and keys, and a large internal pocket allows for spare clothing storage.
WATERPROOF LINING is non-toxic and BPA-free for your child's well-being, and a cushioned pillow softly cradles your baby's head. Unfolding in seconds, this efficient baby changing pad acts as a barrier to protect your infant from dirt and germs.
3 VERSATILE CARRY OPTIONS include a detachable shoulder strap that would allow you to sling the diaper clutch over your shoulder like a purse or wear it as a crossbody bag; and a wrist lanyard that can snap onto a stroller handle.
What Our Customers Are Saying
Super Handy!
Such a great little bag! Spots for wipes (with opening for the wipes so you don't have to pull the whole package out), diapers, a change of clothes... plus hidden zipper pockets for stashing extras. Straps for a "wristlet" or a crossbody. Folds down into a much more convenient and portable size than most bulky diaper bags, but if you need your big bag, it actually fits nicely inside. Love this thing! Everything right where you want and need it so you're not digging for stuff while juggling a baby and all the baby tchotchkes. Wish it came in other prints and solid colors too.
Best, Versatile All-In-One Bag for Busy People
The bag came packaged as displayed and was very easy to open. The actual item was well-made and as functional as advertised. I did a lot of research and found this to be the one with the most functionality. The real game changer was that it was extremely cute as a bonus! I will now get it for gifts for friends also because it truly is the best and most versatile bag I've ever seen.
Great on the go bag for baby and parent
really great bag and well designed for baby and parent needs. Perfect size, easy to travel and be on the go or have ready in your car or diaper bag in case of emergency! I highly recommend
Great Product!!!
Been using it for about a month now, and I love it!
Questions?
Why are you running this promotion?
How can I use my coupon on Amazon?
Does this include free shipping?
What Are You Waiting For?