BOOST HAIR GROWTH NATURALLY.

Get the popular natural supplement everyone's raving about to boost hair growth, fullness & shine for 50% OFF AMAZON.COM TODAY ONLY. (Limit 2 Bottles Per Customer)

Powerful formula with natural ingredients works fast to promote hair strength and reduce breakage & thinning.

Includes FREE 2-day shipping with Amazon Prime and a 60-DAY MONEY-BACK GUARANTEE!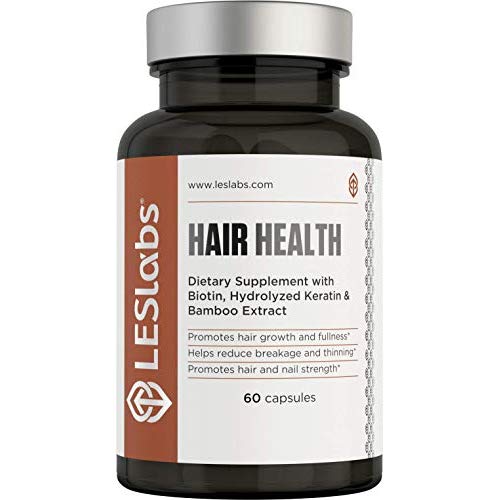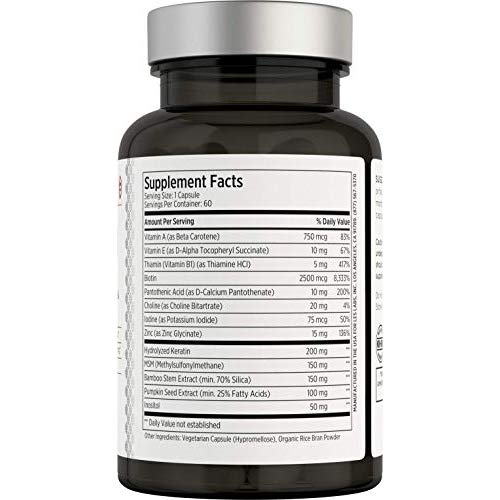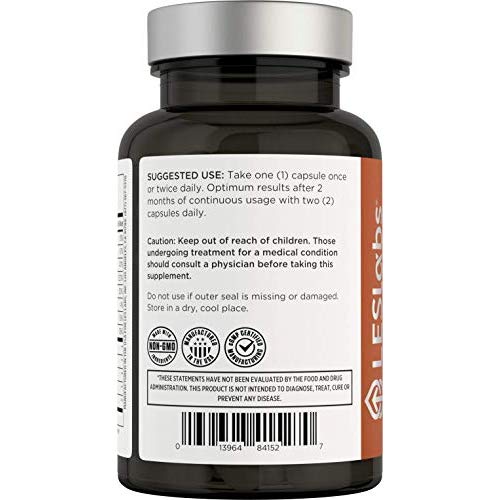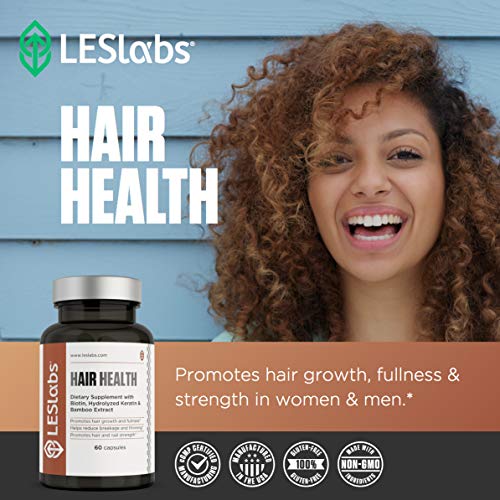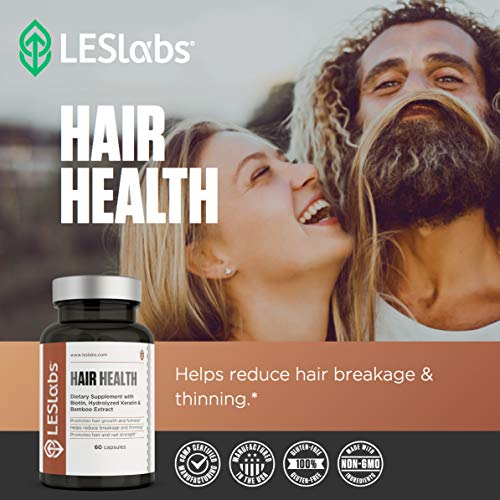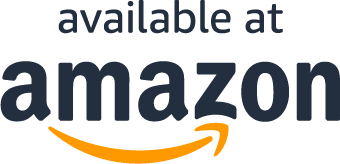 13
Coupons left
3356
Coupons used
About the product
SUPPORTS HAIR GROWTH & STRENGTH. Formulated with natural ingredients which aid the body in formation of keratin, needed for healthy hair structure.
PROMOTES HEALTHY HAIR AND NAIL STUCTURE. Bamboo extract contains high levels of silicone, needed for strong nail and hair formation.
SUPPORTS HEALTHY SKIN FORMATION. Hydrolyzed keratin and MSM provide essential amino acids and sulfur necessary for healthy, fresh looking skin & hair.
NATURAL INGREDIENTS. Natural formula includes essential vitamins, trace minerals, inositol and choline which encourage protein metabolism and cellular division, needed for hair, skin and nail health.
100% MONEY-BACK GUARANTEE. Try Hair Health and see how it works for you. All LES Labs supplements include a 60-day money-back guarantee - just contact LES Labs if you're not completely happy & healthy for a refund. Our supplements are manufactured in the USA with the highest-quality ingredients from around the world.
What Our Customers Are Saying
I swear by this product and have succeeded in getting a handful of friends to become users.
I LOVE this product and noticed my hair started to grow faster/stronger after just the first bottle. I originally started using it because I had colored my hair (for the first time in my life) and noticed my hair started to break off and was getting progressively thinner and unhealthy looking. It's been about 10 months of using the product and I am extremely happy with the results- which is the reason I keep coming back to purchase. Each bottle lasts 2 months which is fair for the cost. Lately when I have run into friends or colleagues who I haven't seen in a few months, I have been getting comments on my hair. They keep telling me how healthy and thick my hair looks. Each time, I show them this product. I have a handful of friends who have even purchased after my recommendation. Each strand of hair feel stronger and shinier. The result of using this product is worth far more than the actual cost. I highly recommend this. Thank you LES Labs!
My hair is so much thicker
The quality of my hair has definitely improved. It is stronger and seems to be filling in. This has been a great product for me so far. I wanted to give an update as I have now been using this about 6 weeks. Honestly, at age 50 I thought my good hair days were gone. I simply cannot believe how much fuller my hair is. I have PCOS and my hairline has completely filled in. Even a spot on my eyebrow has filled in. I plan to use this indefinitely. I love it.
Healthier hair and skin
So far hair is shiny and healthier..bonus my skin looks healthier as well. Waiting on my bonus bottle from LES Labs. Update 4-26 my hair is growing longer just ordered a new bottle 10 minutes ago. I forgot to take pills for a week or so and my hair was thin again. Seems to work.
I'm a believer!!
I've been using this for about a month now and my hair has grown over an inch! I have tried many different vitamins and hair treatments and this is the first one I can actually see a difference. The area I have the most visible thinning actually shows less scalp. Very happy with these!!
Worth the money
This really does work. I was skeptical at first as my hair was thinning out do to stress from work. After buying this product my hair has stopped falling out. Well worth the money, will buy again and again.
Questions?
Why are you running this promotion?
How can I use my coupon on Amazon?
Does this include free shipping?
What Are You Waiting For?