Get this offer quick!
GVIEWIN Crystal Clear iPhone Xs Max Case, Soft TPU Cover with Shock Absorption Bumper Corners and Transparent Back Slim & Protective Cases for iPhone Xs Max 6.5"(2018)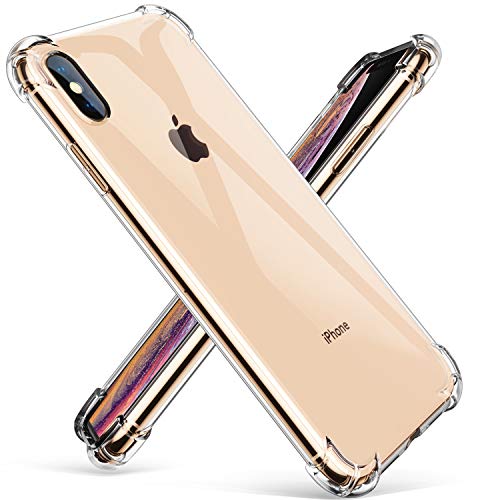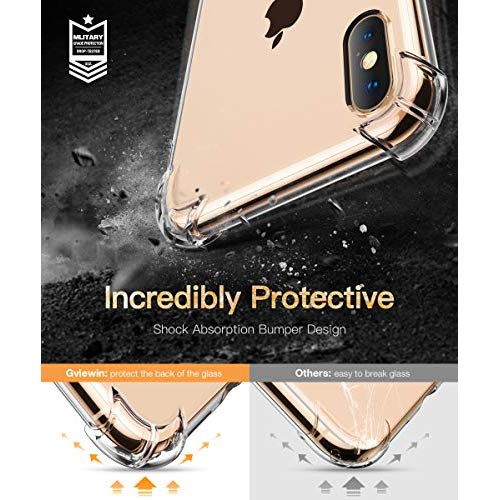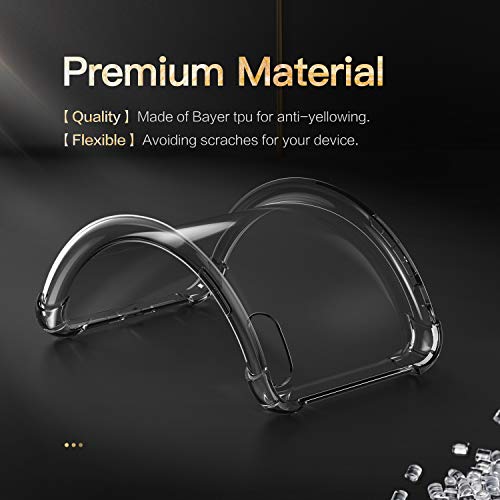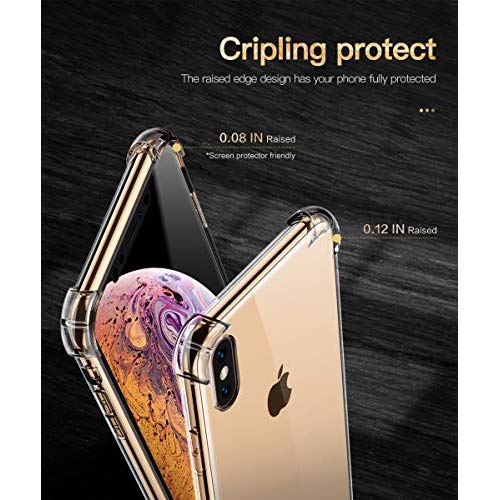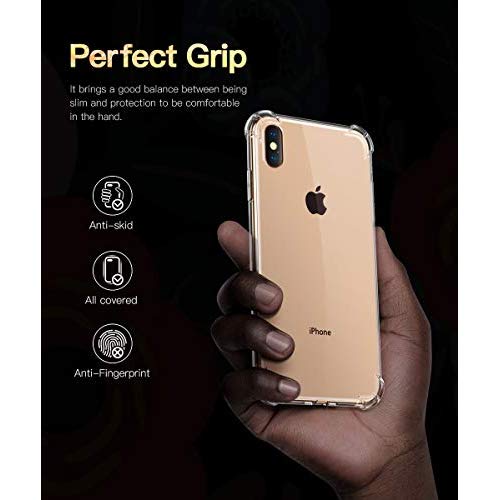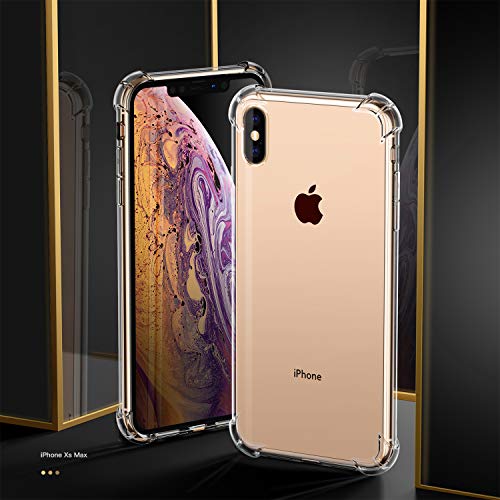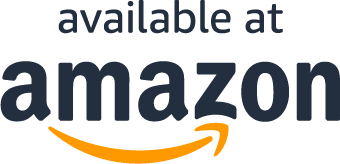 About the product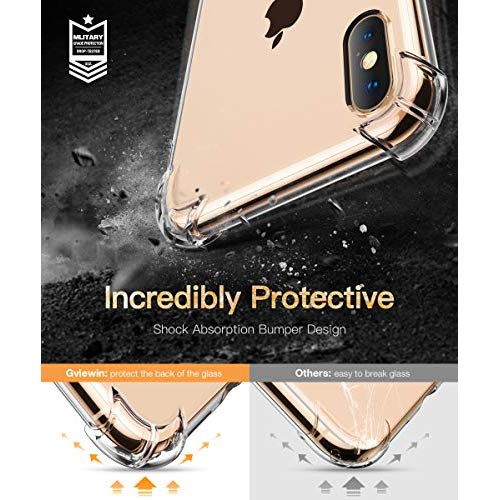 ✔[COMPATIBLE WITH IPHONE XS MAX 6.5" CASE]: This GVIEWIN Crystal Clear Case fits your iPhone Xs Max with perfectly aligned cutouts for buttons, ports, speaker and camera. It also features a raised bezel to add extra security in the event of accidental impact.
✔[PERFECT FIT, SCREEN PROTECTOR & POCKETS FRIENDLY]:This slim & sleek iPhone XS Max Cell Phone Case is designed to be installed and removed easily.
✔[SLIM & LIGHTWEIGHT IPHONE CASE]: The [Slim-Fit] case keeps your iPhone 10s Max thin and lightweight giving you maximum protection without any unnecessary bulkiness. In addition, the transparency keeps the phone true to its natural, "out- of- the box" look.
✔[COMPREHENSIVE PROTECTION]: Soft TPU Case is thin and lightweight for flexible durability, and provides the ultimate in protection for your phone. [Camera & Screen Protector] With raised edges, [Corner Bumper Buffers] and [Air Cushion Technology] for Drop protection.
💯[100% MONEY BACK 180 DAYS GUARANTEE]: If you have any quality issues or questions, please feel free to contact us. If you are unsatisfied, for any reason, we will promptly send you a replacement. And if you are looking for a similar case in another model, please browse our GVIEWIN store.
What Our Customers Are Saying
Case fits perfectly , slightly raised bumpers
Wow , Totally impressed . I just received my case and I love it (clear) . I spent $1100 on my phone and I obviously wanted a good case I have the apple case which is nice but no protection on the bottom and I wanted to be able to see my phone . I can't tell you how it will hold up or if it will yelllow over time but I can say that I will buy another if it does . The extras included are nice , and the Thankyou card shows me the company cares about you as a customer .
Perfect! Was exactly what I was looking for!
The case was exactly what I wanted! It provided protection for my camera so I am able to place my phone down without worrying about the camera getting scratched up. The case was also very clear, not foggy like some cases similar to this are, so I am able to see the reflection and color of my phone very well! Also, the plus side is that it's not a bulky case at all! The company selling this case had packaged the case very professionally and cleanly so the case wouldn't get damaged during shipping and the company even gives you more than what you paid for; along with the case it even came with a screen protector and something else(not sure what it's called)!
Exceeds expectations entirely!
This product exceeded my expectations. Given the price, I was expecting the usual rinky dink plastic case in a little white box that would last me for a month or so. Instead I got an elegant box, and inside was not only the wrapped case, but a nice tempered glass screen protector, a fancy adjustable lanyard, and a sweet letter from Gview. The case itself feels very durable, the reinforced corners are great, and little to no fingerprints show up on the back which is a huge plus. I don't usually write reviews unless the product is trash, but this one deserved it.
Goof quality case
Great case. Sturdy, easy to put on and off.
This is the best!!!
the packaging is amazing and make you feel really good about your purchase! I though I was just getting a regular clear case but no it came with a wonderful card, picture, screen protector, and a phone leash type thing. Overall I loved it and I am very happy with this purchase.
Clear case for my iPhone X's mas
This is one of the best products I've order this Gview includes little things that I didn't expect I love my case!!
Questions?
Why are you running this promotion?
How can I use my coupon on Amazon?
Does this include free shipping?
What Are You Waiting For?