An Exclusive Offer For You
GOgroove SonaVERSE USB Speakers for Laptop Computer - USB Powered Mini Sound Bar with Clip-On Portable External Speaker Design for Monitor, One Cable for Digital Audio Input and Power (Black)
$6.25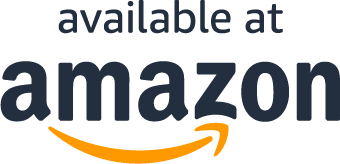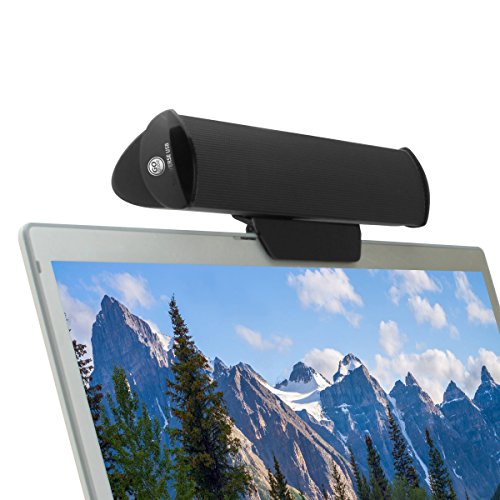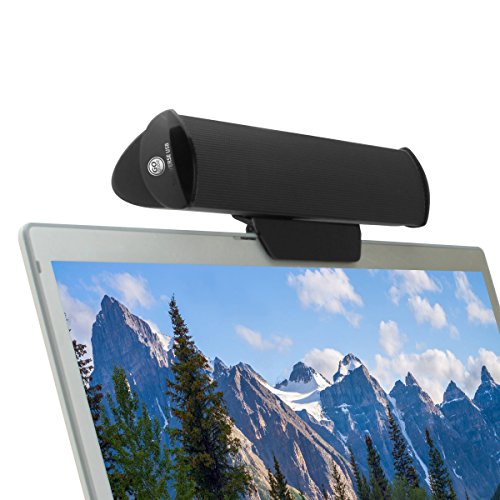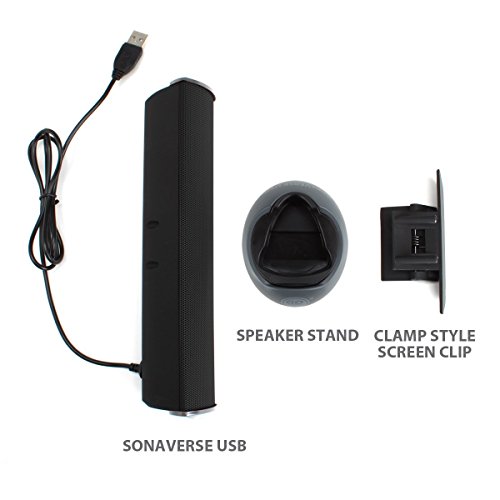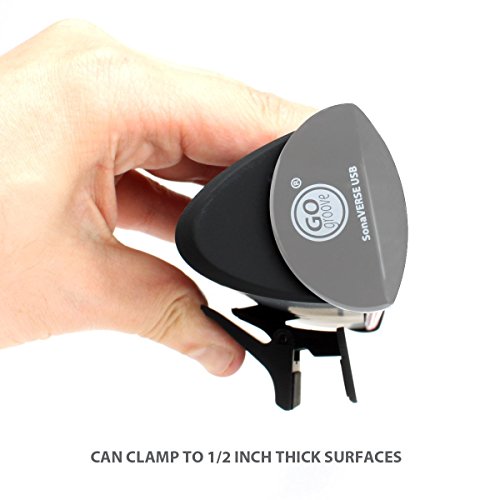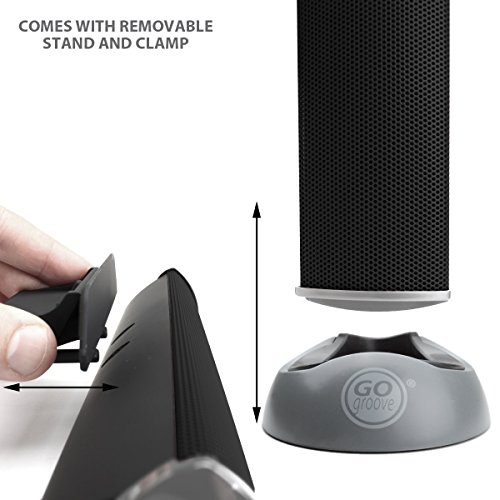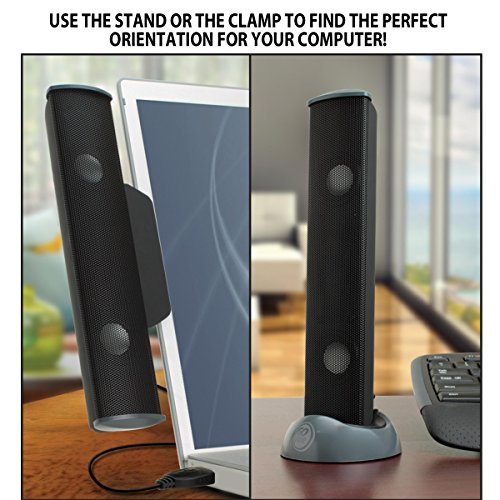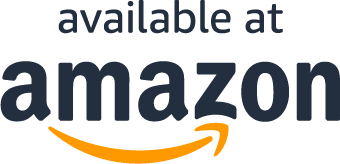 Read More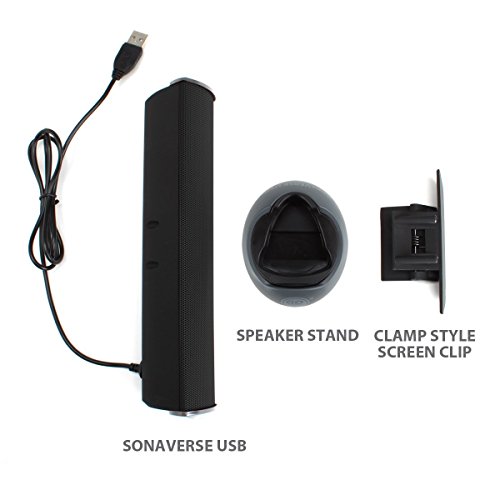 About the product
ONE CABLE CONNECTION FOR AUDIO AND POWER – The speaker's built-in USB cable connects to your PC for both audio input and power | Mac users may need to configure sound output in audio preferences

COMPACT & TRAVEL FRIENDLY SIZE – The SonaVERSE USB is the ideal upgrade for on-the-go laptop users, especially when it's hard to justify the bulkiness of traveling with other more expensive options
INCLUDES LAPTOP CLIP & DESK STAND – Mount the speaker on the top or side of your monitor with the included clamp OR use the included standing base for desk tabletop placement
LOUD AND CLEAR SOUND – The SonaVERSE USB external laptop soundbar delivers a stereo audio upgrade to your computer's built-in, worn down, weakened, no longer working, or faint internal speakers
TECH SPECS: 3 Year Manufacturer Warranty | Audio and Power Input: USB digital | Speaker Power: (1W x 2) 2W RMS; 4W Peak | Dimensions: 8.5 x 2.25 x 2 inches | USB Cord Length: 3ft | Weight: 8.18oz
What Are You Waiting For?
What Our Customers Are Saying
Eureka! I can hear my laptop now........
Before I go into my review, I would like to address the volume issues in other reviews. If you experience volume level frustrations, in Windows simply click on the speaker icon in the bottom right of your taskbar and click "Mixer" at the bottom of the volume slider. In the Mixer, raise the volume level on the speaker and then adjust the application sources for the sound until you are satisfied. This allows for smaller increments in volume adjustment with the speaker.Now for my review:After looking around, I narrowed my choices to the Logitech USB Laptop Speaker Z305 and the GOgroove SonaWAVE USB Laptop Speaker. They both got good reviews so I chose based the GOGroove's lower price and idea I wanted the sound directed at me. I was not concerned with surround sound on a speaker of this caliber and the whole point was to be able to simply hear my laptop better(quietly hoping music would sound good too). I will say the look of the Logitech is cool and appears slightly more compact, but I was a little leary of the fact the speakers don't face you when you are working on your laptop and not knowing how full the sound would be based on the compact size.With all that being said, I am extremely happy with my purchase of the GOGroove SonaWAVE. I use my laptop for work and frequently attend virtual meetings and presentations where my laptop speakers were not loud enough when the presenter had a soft/quiet voice. The sound is better than I expected from a small portable speaker. The USB cable is awesomely self-contained. You can easily set the speaker on the table beside your laptop if you so choose. I can hear presentations perfectly no matter the style of the presenter. When not on calls, I am now able to enjoy listening to music on this speaker as well. I wish I would have bought this sooner! This speaker is an excellent choice for people who are mobile or who don't have much space.I want to add that I have purchased Logitech computer speakers previously and they pack a decent bang for the buck. I feel the Logitech Z305 would be a good choice as well based on the ratings alone if you don't mind spending a little more money and want the "360 degree sound" experience.
What Are You Waiting For?
Questions?
Why are you running this promotion?
How can I use my coupon on Amazon?
Does this include free shipping?
What Are You Waiting For?