An Exclusive Offer For You
GOgroove SonaVERSE UBR Computer Soundbar Speaker USB Powered - Mini Soundbar 16.5 Inches Long with LED accents, Front Access Mic and Headphone Jacks, Angled Design, Ideal for Small Desks - Black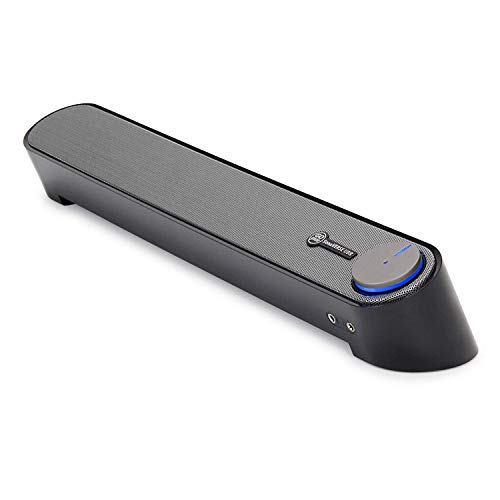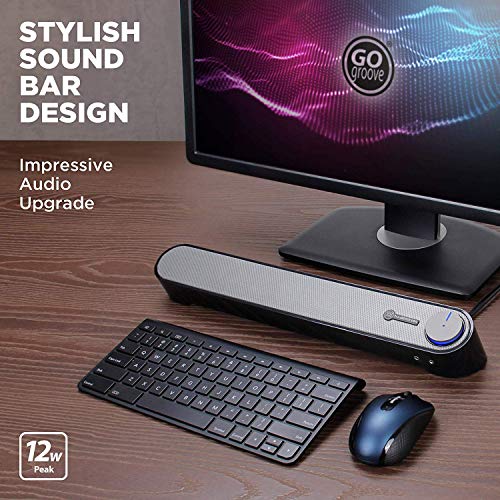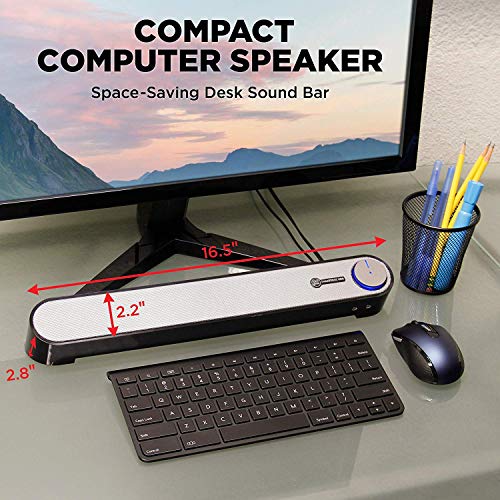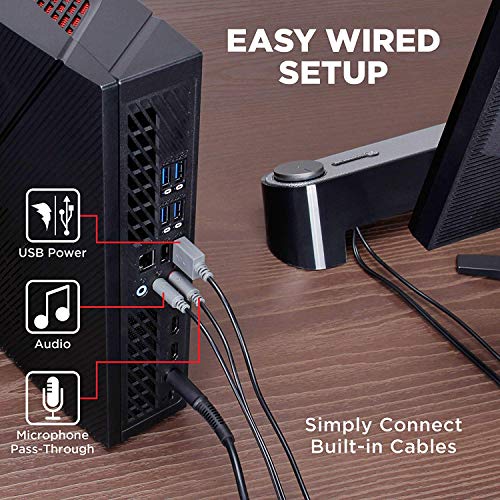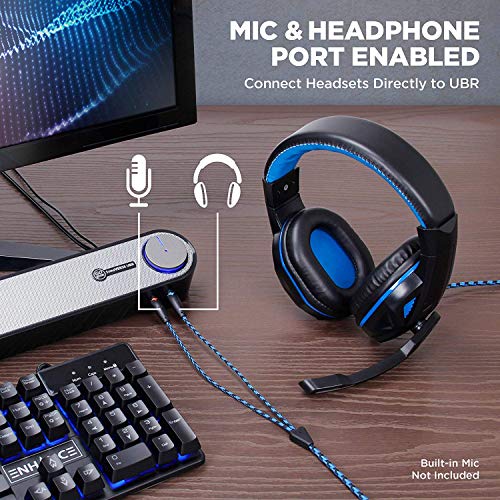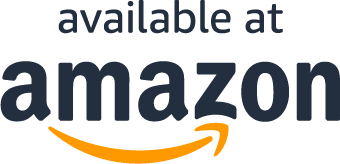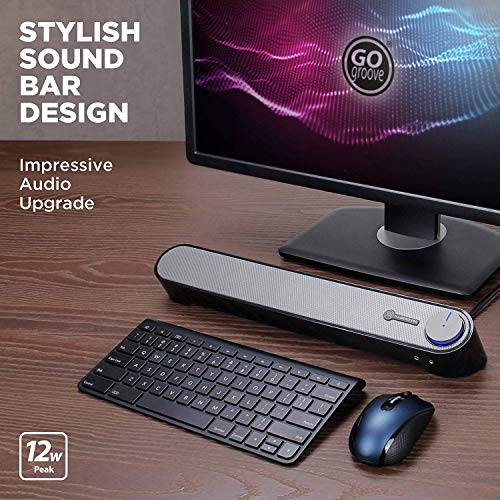 About the product
UNIVERSAL COMPATIBILITY and works with any device that has a standard 3.5mm headphone jack (most PCs, laptops, tablets, projectors, etc).

ANGLED DESIGN directs sound up and towards your ears instead of directly at your chest, allowing for louder and clearer stereo sound for a more full-range audio experience.
OPTIMISES UNUSED DESK SPACE thanks to its low-profile design, which allows you to tuck the speaker bar directly under your monitor screen versus having separate speakers & extra cabling.
ON-BOARD VOLUME KNOB functions as the On/Off power switch and manual volume control dial (when speaker is On, the LED accent lighting glows around the dial).
EASY PORT ACCESS on the front of the speaker offers headphone and microphone connections to quickly plug in a pair of earbuds and/or desktop mic.
What Our Customers Are Saying
AMAVING VALUE.
I read the bad reviews on this first, and they put me off, but I could not find a better one for the price, so i took the chance and ordered one, to discover it is brilliant for my computer, and 10 times better then my little speakers i had, which shows that bad reviews are not always correct.
Very nice!
The pass-through to a headphone socket is very convenient, as it the external volume control. Note that the volume control only works on the speakers and not on any headphones plugged into the soundbar. My previous soundbar didn't have a headphone socket, so the only way to use headphones meant unplugging the sound bar from the back of my PC, so I (almost) never did so. I find the sound quality more than acceptable, but some people can be very picky about such things. I use them to listen to music and my wife doesn't complain about the quality - unlike in the past
Top Marks
All to often these speakers sound so tinny, but the reviews on here seemed to suggest the sound was pretty decent and they weren't wrong, so hat's off to previous reviewers who mentioned the quality of this sound bar, it really is a decent piece of kit for the money. The only addition I wanted to make was that it is Apple compatible, simply plug and play, but you need to use both the usb and one of the jack-plugs to the headphone socket on the older models of the MacBook pro's, the instructions I received didn't make that very clear.
Great little speaker
Really pleased with this speaker. Had a little bit of trouble to begin with setting it up but after working a little bit of magic in my settings it fired up. I was surprised at how good the sound was form a little set. It fit snugly on my desk just under the wall mounted screen. The volume dial is hand at the top/front. My favourite feature is the earphone socket which is right in front of you and the speaker does not even have to be powered up! Overall this little speaker is, for me, the bees knees!
Questions?
Why are you running this promotion?
How can I use my coupon on Amazon?
Does this include free shipping?
What Are You Waiting For?