An Exclusive Offer For You
GOgroove FlexSMART X2 Mini Bluetooth FM Transmitter Car Kit with Hands-Free Calling , USB Charging , Music Controls , Multipoint - Works with Apple iPhone , HTC , LG , Samsung and More Smartphones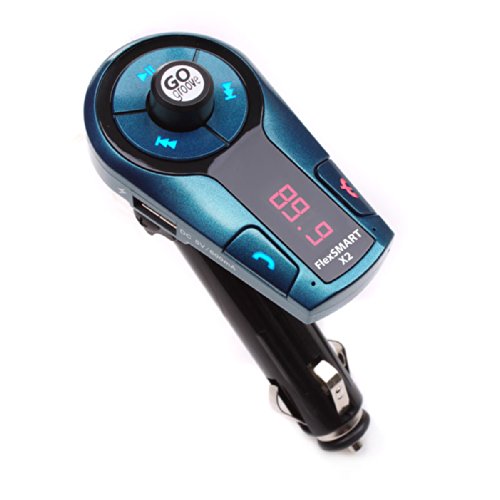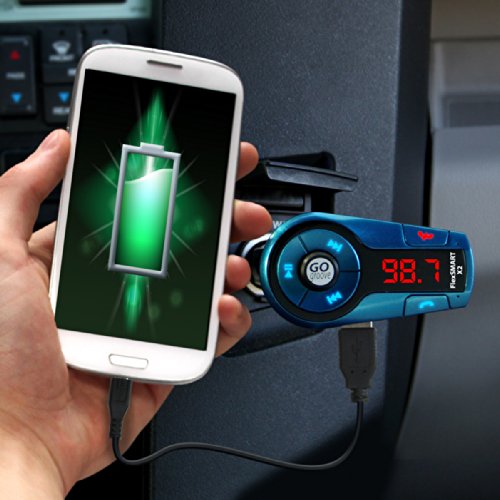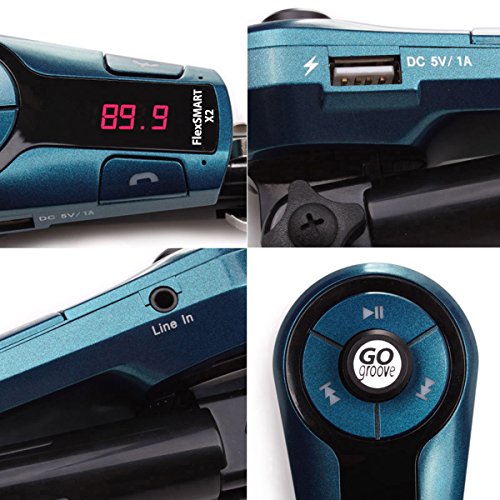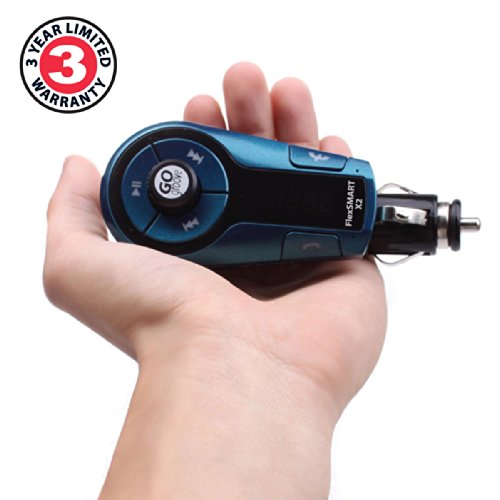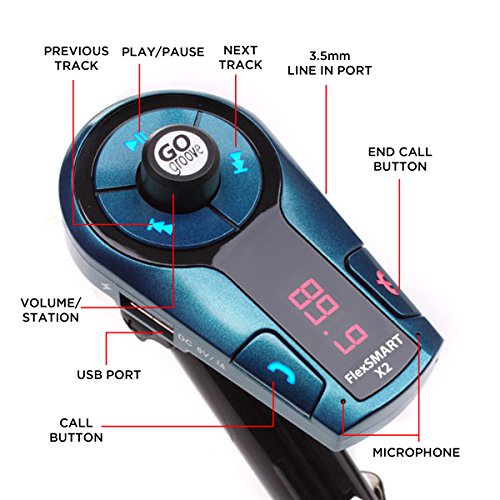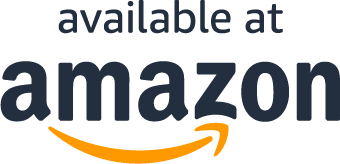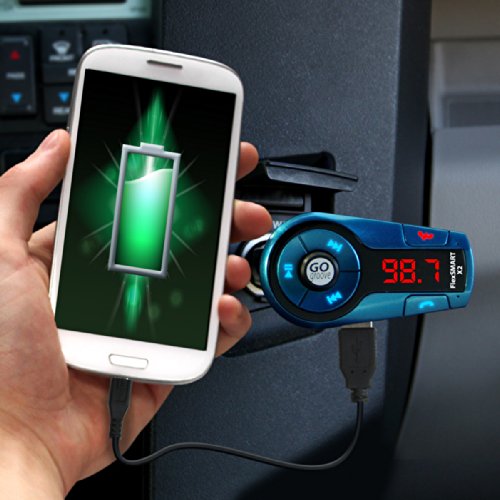 About the product
WIRELESS CONNECTION & USB CHARGING for easy to use hands free driving so you feel safe on the road. Connect your smartphone to the usb port for quick charging on the go with your bt device
EQUIPPED WITH ON-BOARD CONTROLS for easy accessibility includes Volume , Play Settings , Bluetooth pairing , Call buttons and 3.5mm aux connection so you can connect your favorite devices
ENHANCED VOICE DETECTION microphone makes speaking on the phone simple. Answer with the call button and you'll be heard with clear audio in no time
COMPACT & BRIGHT DESIGN displays LCD lighting and easy to use frequency finder which makes tuning into your music simple
3 YEAR MANUFACTURER'S WARRANTY, SERVICE, AND SUPPORT!
What Our Customers Are Saying
Better than you'd think
Works great WITHOUT the direct wiring to my iphone4.Buttons respond like they should.Setup is easy.Sound quality is amazing even over Bluetooth.MAJOR INSTALLATION TIP:If you are like me and don't listen to the radio at all, remove the antenna from your car (most unscrew easily).This will reduce your radio's ability to pick up any transmission that isn't your FM transmitter. Thus you won't have to search very hard for a good station to use.
A very nice bluetooth wireless FM transmitter for hands-free phone calls over your car speakers. Awesome!!
The GOgroove FlexSMART X2 Mini Bluetooth FM Transmitter Car Kit with Hands-Free Calling was a very nice purchase. It allows for bluetooth wireless access transmitting through your car FM stereo to your speakers. It sets up very easily, and it makes driving more fun as well as talking on the phone and being able to safely operate your car.It is very solid, and looks pretty good. Once plugged into your car 12V DC socket, it sticks out about 4 1/2". It can be rotated to the desired location in the socket. The face of the GOgrove FlexSMART can be tilted to achieve the correct angle for viewing. This allows the unit to clear any obstructions on the dash and allow for it to be viewed easily and to be adjusted as needed. It weighs about 3 ounces or so.The controls are on the face of the unit, and they are easy to use. There are easy to use buttons and a control knob. There is a digital screen that is clear with red display. The auto-scan feature make clear FM radio stations easy. You press on the control knob and the best station is automatically found for you.You can play your music library from your phone wirelessly through your car speakers, and you can operate your phone if voice-capable.There is a USB pass-through charging port that allows you to plug a device into the GOgroove FlexSMART via a USB cable to charge it.The sound quality of the FlexSMART X2 Mini is superior to almost any FM Transmitter on the market. A well designed display and easy to use frequency finder makes tuning into your music simple. Sync the FlexSMART X2 Mini to your Bluetooth device and enjoy a wireless music listening experience.It allows for hands-free phone calls while driving. It has a very good voice detection microphone, and it is easy to use your phone while driving. The hands-free technology allows you to make and receive phone calls through your car speakers. If music is playing when you receive a call, it will slowly fade out to allow the user to clearly connect to the call.It comes in a sealed retail packaging. Included are a 3.5MM Audio Cable and a microUSB Cable. It works with phone bluetooth capable and works with iPhone 4, 5 & 6 and android phones.I recommend this bluetooth wireless FM transmitter. It is easy to use, it is sleek and has a small footprint. The screen is clear and easy to read. Using one of these makes it so much easy to take a phone call while driving and not worry about having to search for and fumble for your earpiece.
Questions?
Why are you running this promotion?
How can I use my coupon on Amazon?
Does this include free shipping?
What Are You Waiting For?