An Exclusive Offer For You
GOgroove FlexSMART X2 Bluetooth FM Transmitter for Car Radio w/USB Charging, Multipoint Pairing, Music Controls, Hands Free Microphone - Sync with iPhone, Android, Tablets (Updated 2019 Version)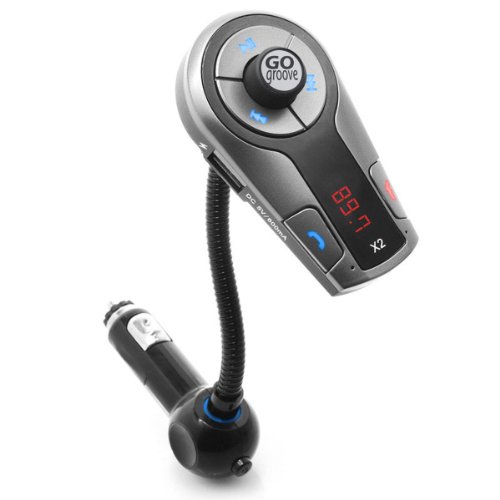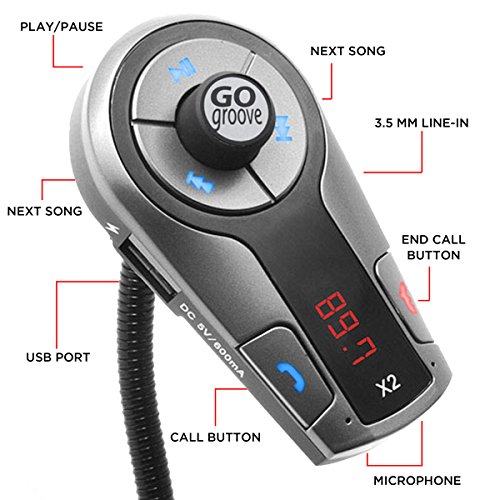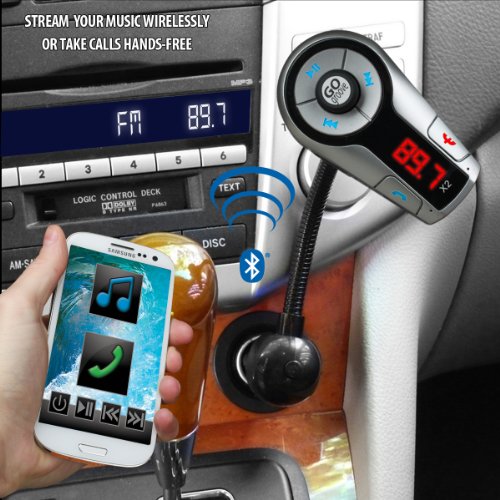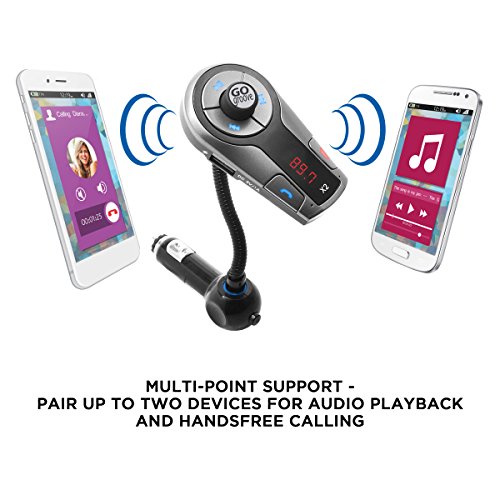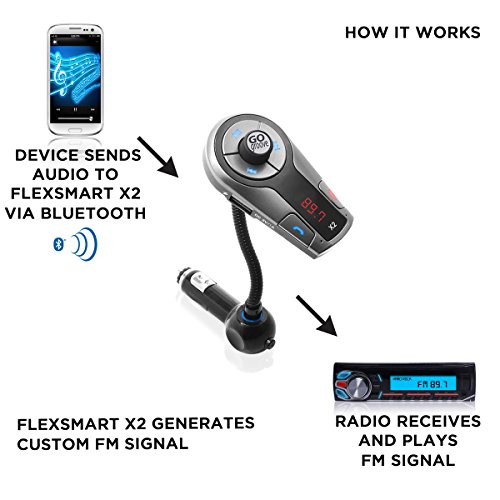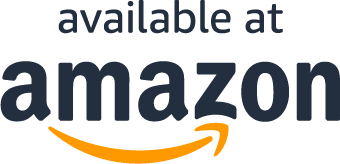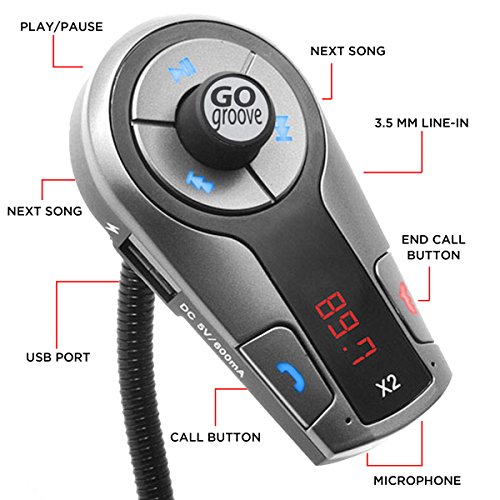 About the product
CONNECT YOUR SMARTPHONE so you can listen to audio through your car speakers | ON-BOARD CONTROLS for easy accessibility includes Volume , Bluetooth pairing , Call buttons for safe driving on the road

MULTIPOINT BLUEOOTH CONNECTIVITY pairs 2 devices simultaneously so you can take calls & stream audio from either! Trade off DJ'ing and have both your personal & business phones synced!
BUILT-IN MICROPHONE with enhanced voice detection makes hands-free calls easy - plug-in, sync your phone, and you're ready to talk!
USB CHARGING PORT lets you power up your device while talking or streaming music! Compact, innovative design and flexible neck ensure an ideal fit in nearly any vehicle
FREE 3 YEAR WARRANTY - TECH SPECS: Bluetooth Version: V2.1 / Bluetooth Profiles: HSP, HFP, A2DP, & AVRCP / Frequency Range: 88.1 – 107.9 MHz / Input: DC 12V (Vehicle Power) / USB Output: 5V 1A max
What Our Customers Are Saying
Love this transmitter!
I have had this transmitter for three years and it has worked flawlessly. Pairs easily and the sound quality is superior. The flexible neck makes it the perfect choice when you need to have it facing you. I recently bought a Nulaxy for another car, but sent it back because there was no way to power it off without removing it from the power source. I love that the Flexsmart has the power button feature, which eliminates the need to constantly remove it from the outlet.Now for the bad...my Flexsmart just died. Three years and 13 days. Which means it is just 13 days past the warranty end date. Not sure if there is a replaceable fuse or not, but I will try anything to get it going again. If not, guess I'll be looking for a new transmitter.Update: after reading another review, I discovered there is a replaceable fuse. However, that wasn't the problem. The problem, like the other reviewer experienced, was that the piece that holds the spring in place below the fuse broke off, so now there is no way to have the necessary connection made. When I shook the fuse out, the broken piece of plastic came out as well. Seems like a design flaw to me. Flexsmart...have you had many issues with this? If you have any parts that will make it useable again, I would greatly appreciate it.
Amazing sound and functionality. Well worth the price!
I purchased this to replace another FM Transmitter I had (Supersonic IQ-219 Bluetooth(R) Car Kit with FM Transmitter). It worked to a point. The problem I had with it is it would not stream music if my phone was hooked up via Bluetooth. I had to use the Aux port for that. The entire reason for a Bluetooth FM Transmitter for me was because my tape deck in my car finally died and it has no aux port nor Bluetooth capability. Since it's a 2004 vehicle, I was not willing to get a new stereo system for it. In addition, if I ever were to upgrade to a phone that did NOT have an earphone port, the Supersonic IQ-219 Bluetooth(R) Car Kit with FM Transmitter would no longer function for streaming music. It only allowed phone calls to be streamed to the radio via Bluetooth which defeats the entire purpose of why I want to stream to my radio in my car.After extensive searching of reviews, I found one review for the GOgroove FlexSmart X2 Bluetooth FM Transmitter that stated for the price, this accessory did the job phenomenally. It was very easy to set up. I tuned to the lowest FM band that had static, paired my Galaxy S7 via Bluetooth and immediately was blown away by the sound. My music seemed to sound even better than it did with the other Bluetooth FM transmitter. Also, I live in the suburbs of a major city and I travel into the city for work. Not one issue with the signal tuned at 88.3 FM. The previous transmitter would have some issues at 87.1 where I would get some static near the city, but I could still hear the music but it was annoying to hear it kind of start to lose its punch due to the interference. With the GOgroove, I haven't noticed this interference at all.I haven't tried the hands-free option yet, but my main goal was having the ability to stream my music via Bluetooth to my car stereo and this product does that in spades. I did notice when I turn the music up, there does seem to be some static, but it's not noticeable when music is playing, so it's not a huge deal breaker for me. Could be due to the station I'm currently tuned to.There is an auto-tune option per the product's website where if you press and hold on the tuner dial for about 5 seconds, it will then auto tune to what it determines is the best signal. I haven't tried this since so far, the 88.3 frequency seems to work very well for me.With the hands-free option, if a call comes in and you're streaming, it will pause the streaming when you answer the call and restart when you hang-up. This is only from what I've read as I haven't tried it yet, but if that is the case, that is a very nice feature.Another nice feature is having the ability to have two Bluetooth devices paired and attached at the same time. The first device to start playing music will stream through. If you wish to switch to the other device, you just pause or stop the music on the current device, and then start playing music on the second device and it will then be the one streaming. Very nice if you have two people in the car that have different types of music and you want to switch off between the two at various times. No need to pair and unpair, just pause one device and start streaming the other and it all works!I'm also very happy that since I'm not using the aux port, I can plug my phone into the second cigarette outlet in my vehicle and charge it without any static interference from the car engine. With my previous transmitter, I would get a whiny static interference while the car was on and the phone was charging. I have no idea if this was because I had to use an aux cord to play my music. Whether I used my own car charger cable in the 2nd car port, or if I hooked my phone up to the USB port of my previous transmitter, there was always whiny interference from the engine when charging my phone. With the GOgroove, no such static. Very nice!Other than the minor static or hum I hear when there is no music or sound streaming, the only other issue I have which doesn't detract from my 5-star rating is that I do have to use the aux port for my SiriusXM radio I have since it is an older model that cannot transmit via Bluetooth. It can transmit to FM if I wanted to, but I notice that if I plug in an aux cord, it appears to take precedence over Bluetooth. It would be nice if I could switch between the two without having to unplug the cord when I want to listen to music from my phone. So, if I want to listen to SiriusXM, I have to plug in the aux cord and then unplug it when I'm wanting to listen to music from my phone. I have the device tucked away in a compartment where there is a cigarette port. I like doing it this way as it hides the device from would-be thieves and I don't have to leave it out in the open with the other cigarette port. So that's why having to plug and unplug the cord is kind of a chore. But, as I stated, that doesn't steal any stars from my review.Definitely worth the price for me and I can finally put the aux cord away and there are no ugly wires to be seen.
Great FM transmitter, Superior Customer Service
I bought one of these in June 2014 for my car, having previously owned several FM transmitters. I immediately noticed how crisp and clear the music sounded. This is the best transmitter I have owned. On top of that, it has blu-tooth connectivity as well as line-in, so I could very easily connect without wires. It has a USB out so I can charge my phone as well. This helps, since I only have one power socket in my older car.I liked this device enough to buy a second one a month later for one of my kid's cars.Cut forward two years, and I don't use this in my newer car as this one has an AUX input. But I am getting ready to go on a long vacation and want to take one of these with me. My kids tell me that they have both lost the fuse and end connector somehow. (Is this a problem with the mechanical design?) So neither of them works. So I contact GoGroove Customer Service and chat with Derek. I just want to buy the parts as replacements, but need them in a hurry as I am leaving in less than a week. He says if I have registered the devices. I say no as who does this anymore. He says if I register them GoGroove will send me the parts needed for both devices for free. And they will expedite so they arrive in time. And they did. The parts showed up for free within 3 days as promised.Derek and one other CS Rep that I chatted with were friendly and super helpful. They provided exceptional customer service. I got both units back into action and I am ready to take one with me. This is a company that stands behind their product.I did NOT receive anything for this endorsement. I was just so impressed with the service that I felt compelled to write this review. If you are looking for an FM transmitter, buy this one and register it. You won't be sorry.
Questions?
Why are you running this promotion?
How can I use my coupon on Amazon?
Does this include free shipping?
What Are You Waiting For?